Does the thought of swimming faster interest you?
(Obviously.)
With all of the memes, auto-tune remixes and plights for a RT on social media it is nice to get the occasional nugget of swimming insight. Particularly when it is coming from the top influencers in the sport.
Here are 5 Twitter accounts that you should be following to help ya swim faster on the regular:
Gary Hall Sr. and The Race Club have a roster, past and present, that is a bit ludicrous.
Milorad (Mike) Cavic, Anthony Ervin, Nathan Adrian, Roland Schoeman, George Bovell, Fernando Scherer, Mark Foster, Duje Draganja and more have all trained at one point or another with Gary Hall Sr. at The Race Club (who is also an Olympian, as well as his son Gary Jr.).
Using Velocity Meter, we measure propulsion & drag forces of a swimmer in each stroke http://t.co/4ytsu0o0M9 pic.twitter.com/xDmuYybbCe

— The Race Club (@theraceclub) June 8, 2015
Nick Folker used to be the strength and conditioning dude at Cal, where he worked with Anthony Ervin, Natalie Coughlin, Roland Schoeman and some American freestyler named Nathan Adrian.
He left Cal last year to start Bridge Athletic, a dryland programming app designed specifically for swimmers (I have been using it since November of 2014 and me likey). They share a ton of content on their blog via Twitter on nutrition, recovery, and of course, swim-specific strength conditioning!
3 Exercises to Help You Avoid Injury in High-Risk Areas | BridgeAthletic http://t.co/DNeRbBRsjX #AthleticPerformance pic.twitter.com/Y132Yig56h — BridgeAthletic (@BridgeAthletic) January 15, 2015
Sure, there are lots of coaches who are active on Twitter.
Mike Bottom, Bob Bowman and a host of others. But Coach Salo gets a special nod because he posts tons of pictures of sets and workouts that he is doing with his athletes at the University of Southern California.
Morning set for Trojan swim club pic.twitter.com/hAkt9Bbyra

— Dave Salo (@Sprintsalo) December 23, 2014
Auburn University has long been a powerhouse collegiate and pro team, with current head coach Brett Hawke taking the helm of the program in 2009.
Hawke is a former Olympian, having competed at the 2000 and 2004 Olympics for Australia before transitioning into one of the top sprint coaches in the world.
Like Salo, Hawke posts the periodic workout, which provides a fascinating glance into how sprint training is done at the highest levels of the sport.
Today's sprint workout. 4 rounds. Love hearing about how hard they work when I'm out of town. @AuburnSwimmingpic.twitter.com/D14XwR5WkQ — Brett Hawke (@BrettHawke) May 2, 2015
If you've spent any amount of time Googling science-backed research you have almost undoubtedly stumbled upon Dr. John Mullen's writing. The guy is a writing machine.
He swam at Purdue University, got his doctorate at USC, and is now a physical therapist, certified strength coach based out of Santa Clara, California.
Dryland Mistake: Band Bent-Over Row: http://t.co/lzhUkjDCqU @alphill4305 @SwimmerStrength @kkrirsh pic.twitter.com/VrgzZjN76s

— Swimming Science (@swimmingscience) June 11, 2015
Like I how I snuck that in there? If you haven't followed us on Twitter yet, do so. You'll get a fair dose of sarcasm, swimming-related humor, motivational quotes, and of course, a way for us to banter.
Part time results in the pool come with part time efforts: http://t.co/J3jjT5VK6g pic.twitter.com/xOw203Uec5

— YourSwimBook.com (@YourSwimBook) June 19, 2015
[divider type="thin"]
Take Your Swimming to the Next Level
YourSwimBook is a log book and goal setting guide designed specifically for competitive swimmers. It includes a ten month log book,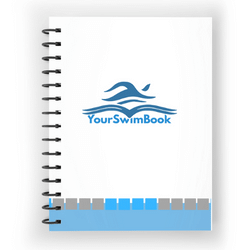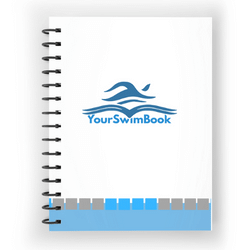 comprehensive goal setting section, monthly evaluations to be filled out with your coach, and more.
Learn 8 more reasons why this tool kicks butt now.
Join the YourSwimBook weekly newsletter and get motivational tips and more straight to your inbox. Sign up for free here.