Keep your pool and spa crystal-clear and sparkling with our hand-picked collection of the best pool test strips.
Purchasing and setting up a backyard pool is one of the best investments you can make in your home and for your family.
It's hard to beat long summer days lounging pool-side with friends and family, chilling on a pool lounger or engaging in epic games of beer pool pong.
Whether it's your first time owning an in-ground or above ground swimming pool, you know that keeping the water clean and sparkling is critical. You've got plenty of tools at your disposal for keeping the water clean, from the pool filter, pool vacuum to the pool skimmer, there are lots of gadgets and tools to keep your water clean.
But beyond the cleaning tools, you need to make sure that the pool water is also properly balanced.
And the way to know whether the water is good-to-go for max enjoyment is another weapon in your pool maintenance arsenal…
Pool test kits.
That's how.
Pool test kits are able to tell you what's happening with your pool, giving you instant feedback that helps guide you on how to properly maintain and clean the pool.
Pool test kits all generally tell you what is happening with the chlorine, pH, and alkalinity levels, which are the three things you want to check most frequently when maintaining your pool. Test strips also test other stuff, including bromine, salt, copper, iron, and so on.
The results tell you whether your pool is in tip-top shape or if you need to adjust the chemistry and by how much. Think of your pool test kit as a health check for your backyard pool.
Pool test strips typically come in packs of 50-100 strips, are made for chlorine, bromine, and salt-water pools, and provide a color-coded guide to help guide you on what needs to happen with the pool.
How to Use Pool Test Strips
Using test strips is straight-forward:
Draw a sample of water from the pool, preferably away from return jets, and as close to the middle of the pool as possible.
Quickly submerge the test strip and pull it out of the water.
Let the test strip rest for 20-40 seconds (don't shake the strip!).
Line up the strip colors with the color-coded guide on the bottle/instructions.
Increase or decrease pool chemicals as needed.
No matter what kind of pool or spa you have, below you will find pool test kit strips for you.
Let's get after our favorites.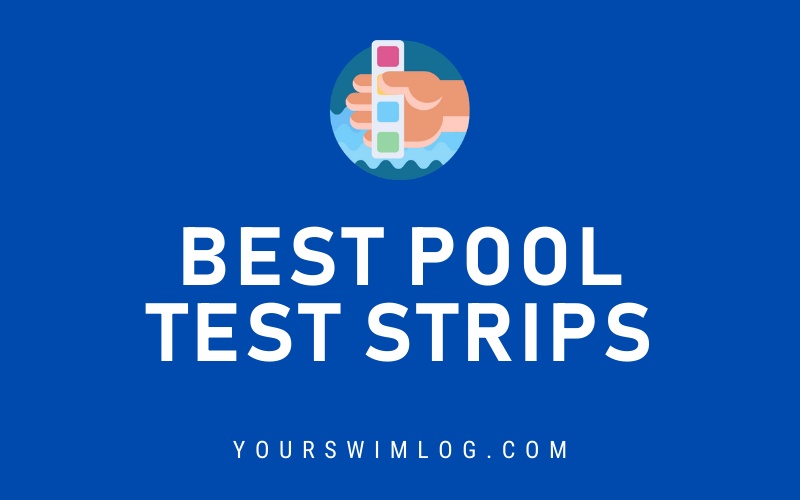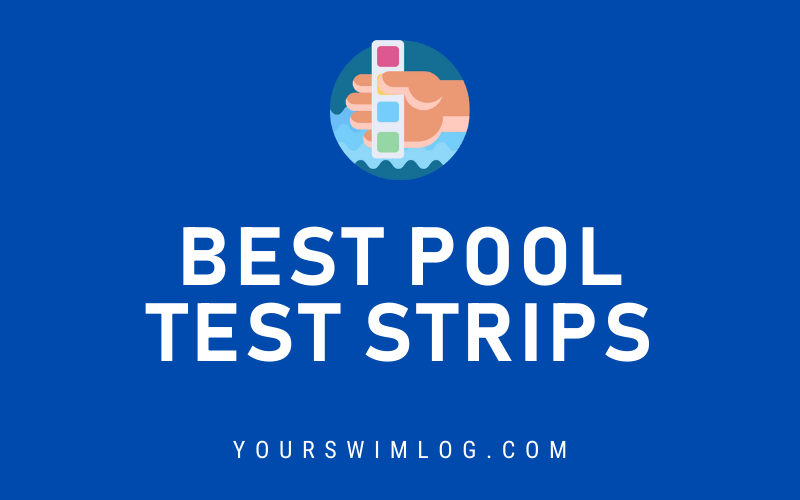 AquaCheck Select Kit Test Strips for Swimming Pools
Best overall pick for pool test strips
The AquaChek kit comes with 50 strips that test for seven different pool chemistries in just a couple of moments. A color-coded chart guides any adjustments you need to make with the pool water. This test kit is a favorite of Amazon editors, includes a 23-page instructional booklet, and a log to keep a history of tests and results.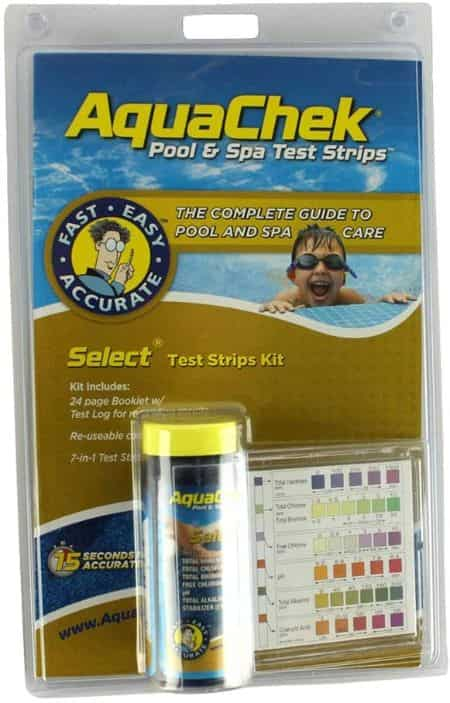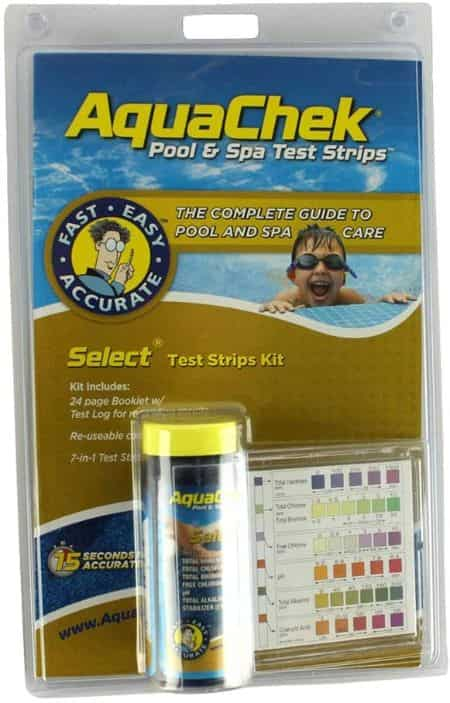 Aquachek Swim Pool White Salt Test Kit Strips
Best test kit for saltwater pools
Not all pools rely on chlorine to keep the water clean. For pools and spas with salt, the Aquachek White Salt Test Kit Strips can be used to quickly and accurately regulate the salt levels in the water. Each kit comes with 40 strips, comes with clear instructions on measuring salt levels, and testing the water approximately twice a week will ensure that your pool remains optimally treated.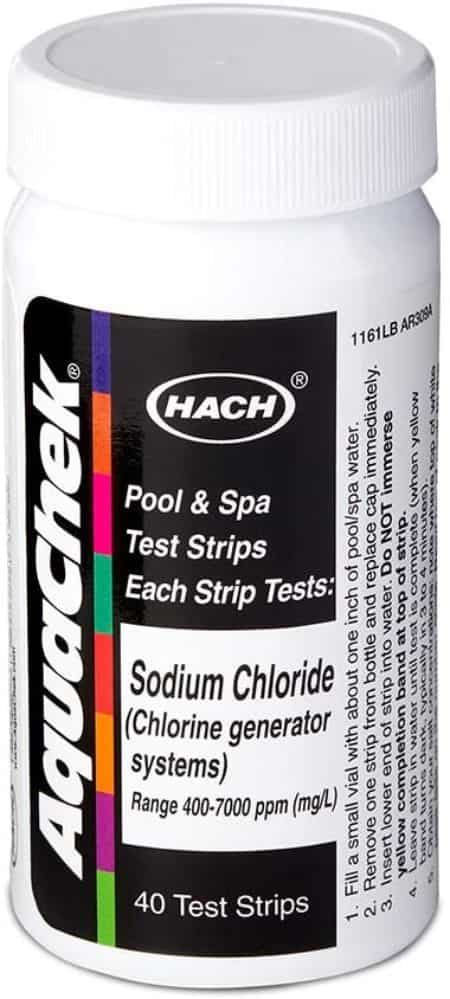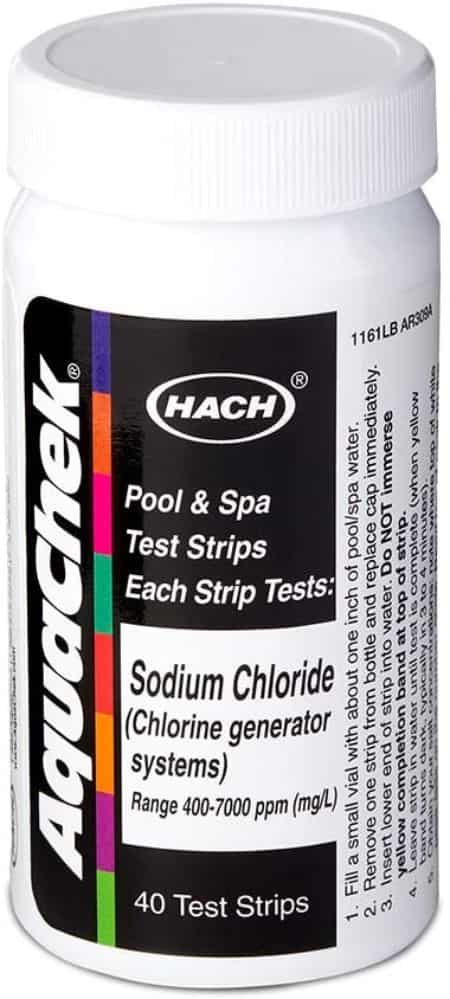 Aquachek Total Bromine Pool Test Strips
Bromine isn't the most common form of pool treatment, but there are plenty of pools out there that rely on it. (The pool I trained at during university was treated with it, for example.)
For pools and spas that use bromine, Aquachek offers a 50-pack of test strips that quickly test total bromine, pH, total hardness, and more. Results appear on the strips in less than a minute and is easy to test.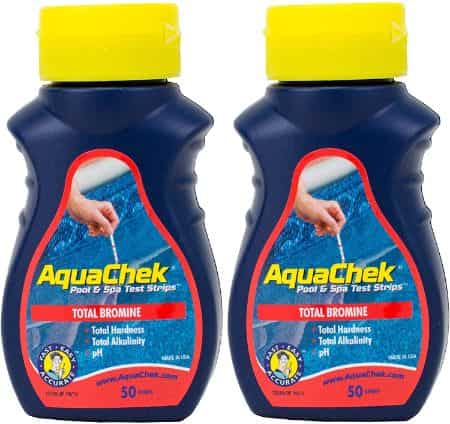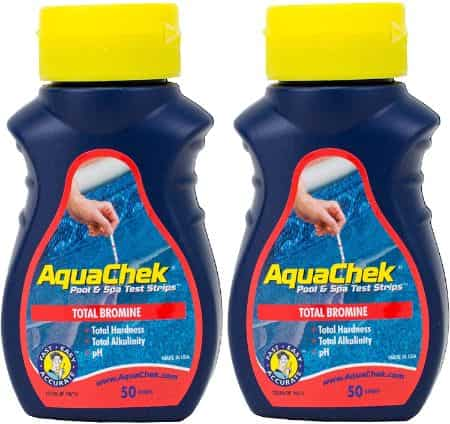 JNW Direct Pool and Spa Test Strips
The JNW Test Kit is simple, checks for six different parameters (chlorine, bromine, hardness, free chlorine, pH, alkalinity), and takes things to the digital level by incorporating an app (iOS and Android) so that you can track and inventory your test results.
Each pack contains 100 strips for your pool, and with an eBook for best testing practices, the JNW Direct Pool and Spa Test Kit will keep your pool and spa clean and ready for action all year long.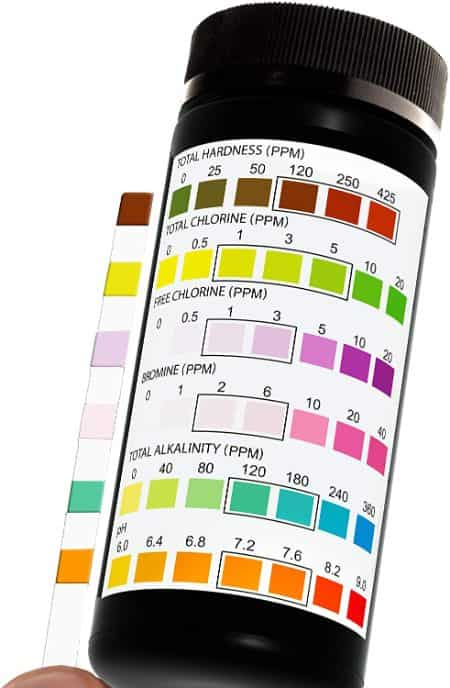 Clorox Pool and Spa Test Strips
Clorox is a global manufacturer of countless cleaning products for personal and professional use, so it shouldn't be too much of a surprise that they have a line of pool test strips.
While calling a set of test strips "premium" might seem odd, Clorox does pull this off with these strips. After you dip the six-way strip into the water and let the color-coded results reveal themselves, take your phone and using the free Clorox Pool app to scan the strip.
The app will give you specific instructions for what to do next with your pool chemicals, and even suggest recommended products that you can pick up at your local retailer.
The Clorox strips test for total hardness, total chlorine, free chlorine, pH, alkalinity, and stabilizer. 50 strips per unit.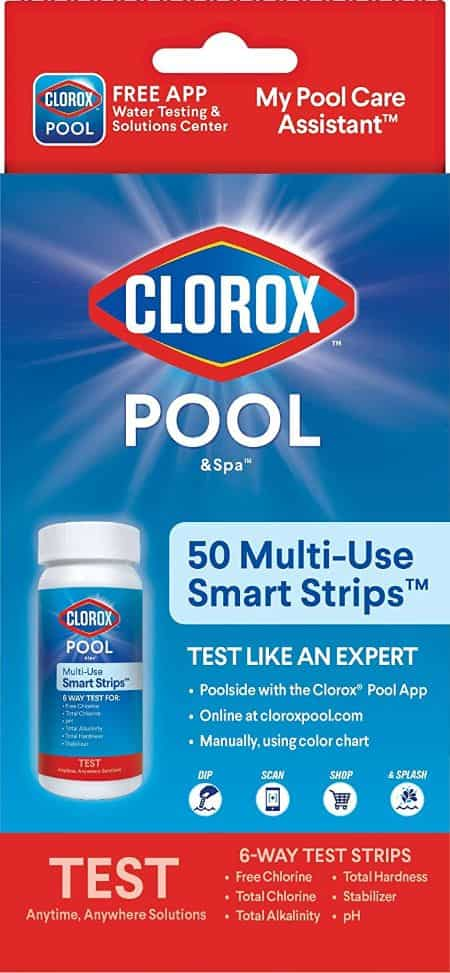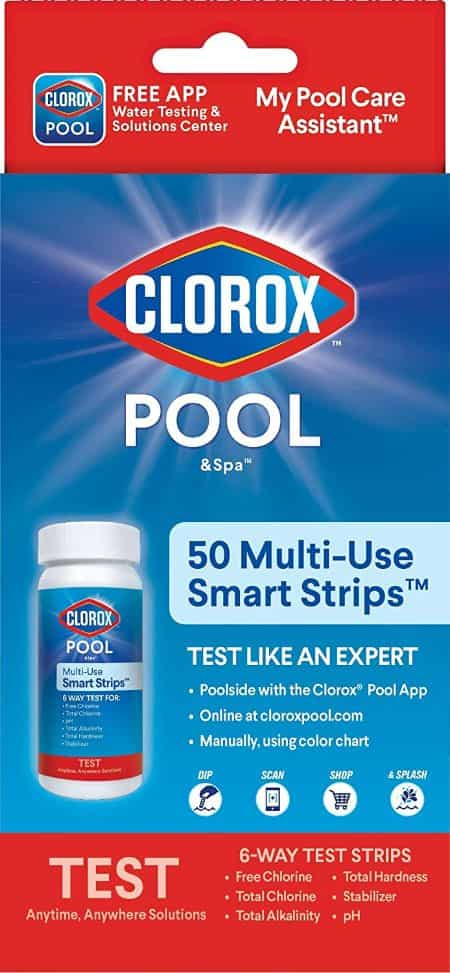 AKARUED Pool Test Strips
A no-frills test strip kit, the AKARUED Pool Test Strips measures six different dimensions of your pool and spa's health, including pH, free chlorine or bromine, total chlorine, alkalinity, cyanuric acid, and total hardness, giving you quick and valuable feedback for maintenance.
Dip the strip in the water for a couple of seconds, and less than thirty seconds later compare the colors on the strip with the key on the bottle. Each pack contains 100-strips, ensuring that you will be able to keep the pool water clean and sparkling long after those first few days of summer.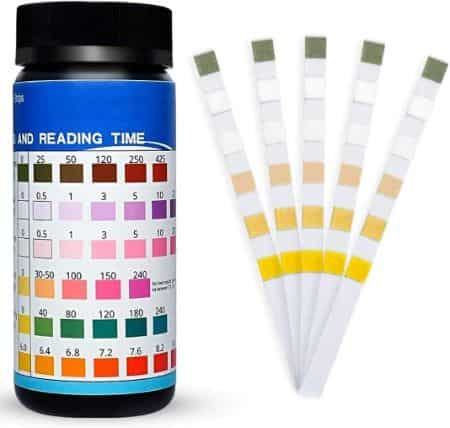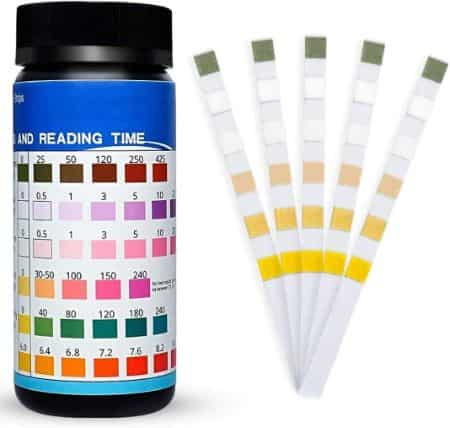 More Pool Gear Like This
6 Best Floating Chlorine Pool Dispensers. Keep your pool and hot tub water balanced with our favorite floating pool chemical dispensers.
Everything You Ever Wanted to Know About Pool Test Kits. Looking for a guide to pool test kits? You've come to the right place! In this post, we'll discuss everything you need to know about test kits, including how often to test, the different kinds, and more.