Looking for the best scuba and swimming mask for your aquatic adventures? Here are our hand-picked favorites for the top scuba masks.
When you are hitting the water, having the right swimming equipment is key. Whether it's selecting the right pair of swim fins, swimming goggles, or in this case, the best snorkel mask, the right gear can make or break your time in the water.
Snorkel masks are a great way to enhance visibility under the water and make the most of your time splashing around.
There are a lot of different models out there, with varying features. In this guide to the best snorkel and swimming masks, we are going to cruise through our hand-picked favorites.
Sit back, crack a cold one, and let's take a look at the best snorkel masks out there.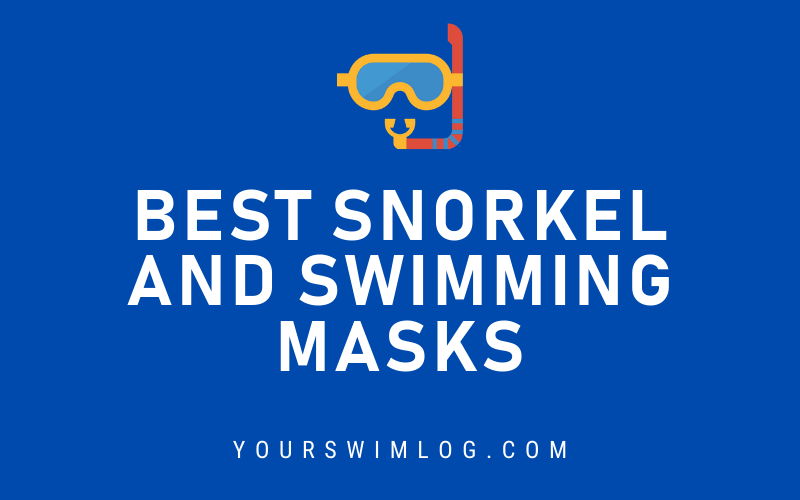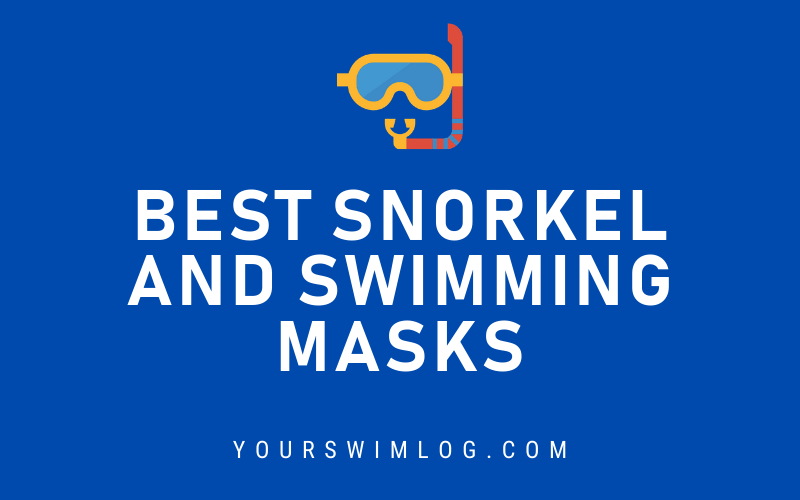 Seaview Snorkel and Swimming Mask
Best full-face snorkel and swimming mask
The Seaview Snorkel and Swimming Mask is the Cadillac of snorkeling masks.
The lens is designed to provide a nearly 180-degree view. An action-camera mount sits atop the mask (perfect for a GoPro). The snorkel is built with an automatic sealing function that eliminates leaks.
Although the full-face mask is a relatively new look when it comes to snorkeling, it fits properly across the face, not leaking. Yes, you will look and maybe feel like an astronaut when you strap this bad boy to your face. But you will be rocking a snorkeling mask that provides unparalleled comfort and viewing.
With over 1,500 five-star reviews, the Seaview Snorkel and Swimming Mask is our favorite snorkeling mask, and likely will be yours too.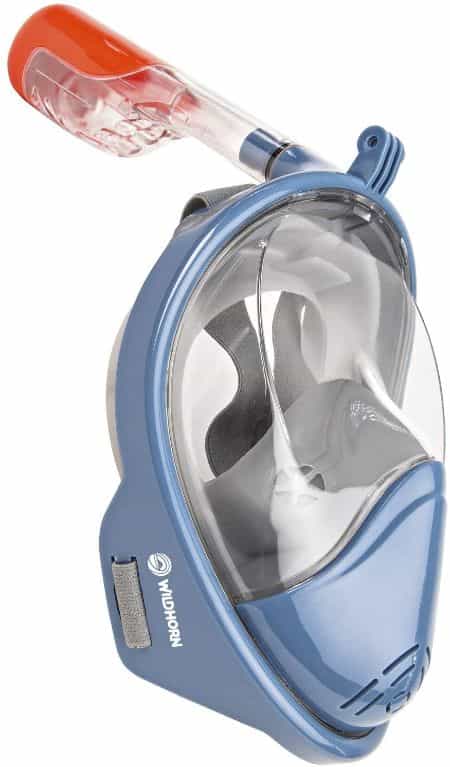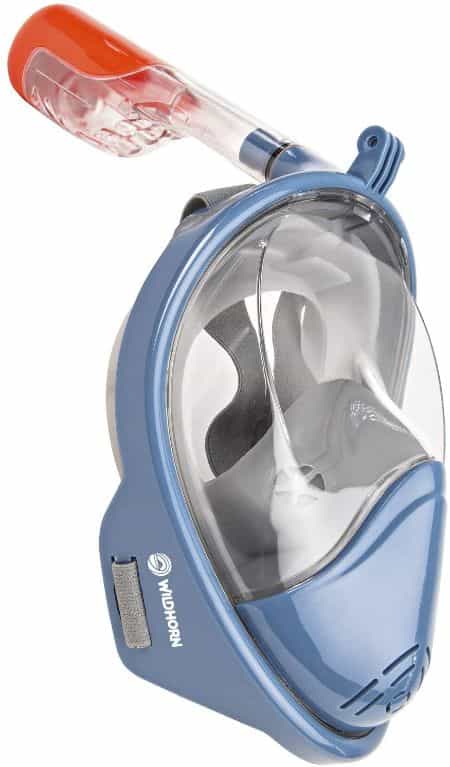 COPOZZ Scuba Mask
Best snorkel mask for freediving
For those of you who are looking at going beyond snorkeling at the surface of the water and want to dip their toes into freediving, the COPOZZ Scuba Mask has you covered.
For a traditional scuba mask, it provides an excellent field of vision, with an 180-degree view. The wide lens sits comfortably on your face thanks to a silicone skirt, which secures the mask to any shape and size of the face.
The COPOZZ Scuba Mask has an anti-fog and shatter-resistant glass lenses for the pressure demands of diving into deeper water. Because these lenses don't scratch, you also get an excellent view under the water.
With a one-way purge valve on the snorkel, a variety of colors and tints (7 in total), and a premium mouthpiece that is adjustable to the user, reducing jaw fatigue, the COPOZZ Scuba Mask is an excellent pick for your underwater adventures. Available in youth and adult sizes.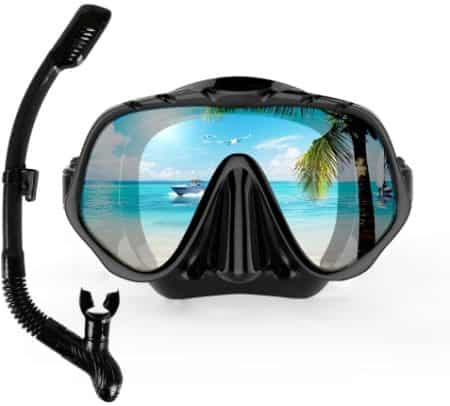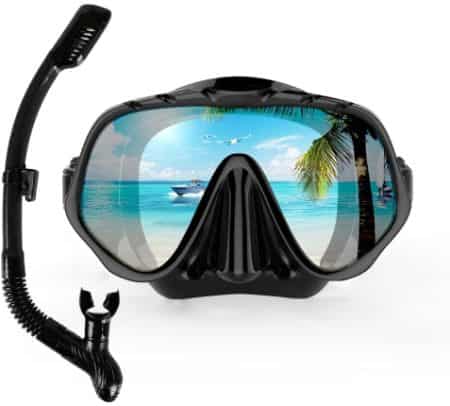 Speedo Adult Mask and Snorkel Set
Speedo is one of the best-known manufacturers of gear for swimmers and water-goers. Their goggles consistently rank at the top of our list of the best swimming goggles, so it should come as little surprise that their scuba mask is one of the best in class.
The skirt of the Speedo Scuba Mask is made of durable 100% silicone. It sits comfortably on the face, providing a leak-free fit. The polycarbonate mask lens is coated with an anti-fog layer that keeps your vision clear.
Available in four different colors, with a dual-colored mask, this highly-rated scuba mask is the perfect companion for your swimming and snorkeling activities.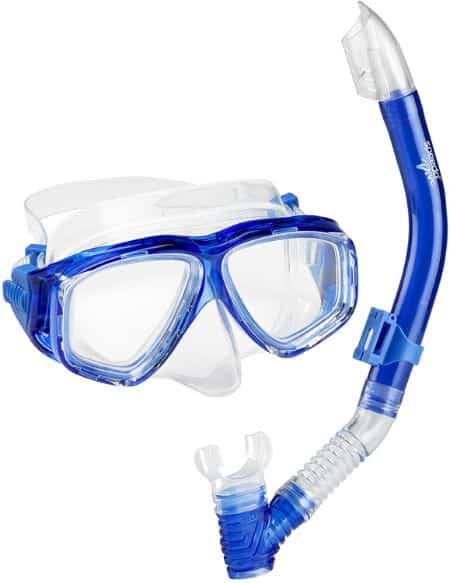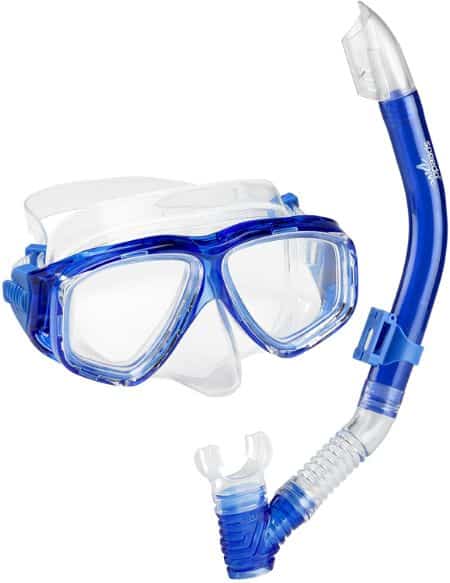 ---
Unigear Full Face Snorkel Mask
Unigear's Full Face Swimming and Snorkel Mask stands apart from the crowd thanks to the three separate air channels. This is done to reduce the likelihood of CO2 re-inhalation. The silicone skirt adheres softly to the face and a flat lens maximizes your field of vision under the water.
The mask sits comfortably on the face with two dressing straps that maintain a secure and leak-free fit. Unigear pumps these out in ten different colors and they are available in two sizes: Small/medium and Large/x-large.
The Unigear Snorkel and Swimming Mask has a camera mount that can be added to the mask, the lenses are coated with an anti-fog layer, and they back their full face swimming mask with a 60-day money-back guarantee.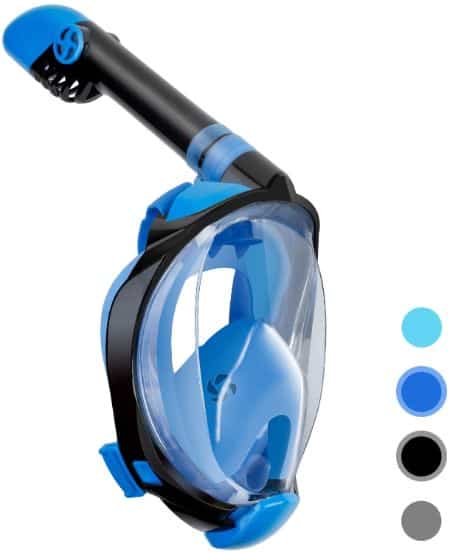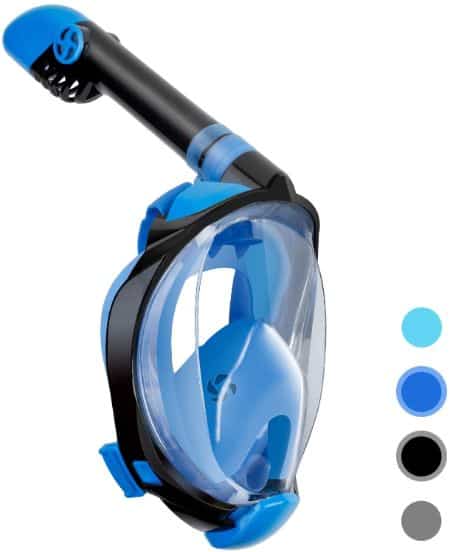 ---
Scubapro Spectra Scuba Mask
One of the premium scuba masks on our list comes courtesy of a popular scuba gear outfitter, Scubapro.
The Spectra comes in six different colors, and is made of tempered glass specifically to withstand the pressure of deeper water. The nosepiece and skirt is made of soft silicone, which rests securely on the face.
Adjustable push-button straps keep the mask securely on your head, and the Spectra comes in a mirrored-lens to protect your eyes from the sun and make your underwater adventures glare-free.
Even though the Spectra looks like a scuba mask designed specifically for larger faces, it can fit a variety of head and face shapes, from juniors to adults and everyone between.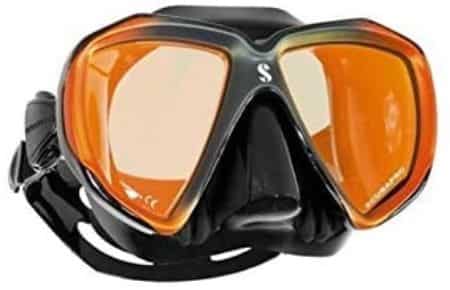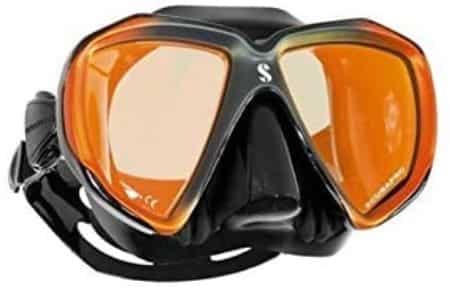 ---
DIVELUX Snorkel and Swim Mask
One of the best parts about swimming masks is that they allow you to breathe more comfortably when snorkeling and swimming. The Divelux delivers on this key feature in spades.
Available in seven different colors (with junior and adult sizes), the Divelux is another top-tier swimming mask that allows you to breathe more confidently in the water. With a comfortable head strap that fully secures the mask to your head and face and the mask is made of durable polycarbonate for exceptional clarity and field of vision.
As an added bonus, the Divelux Swimming and Snorkel Mask also comes with a waterproof case for your smartphone.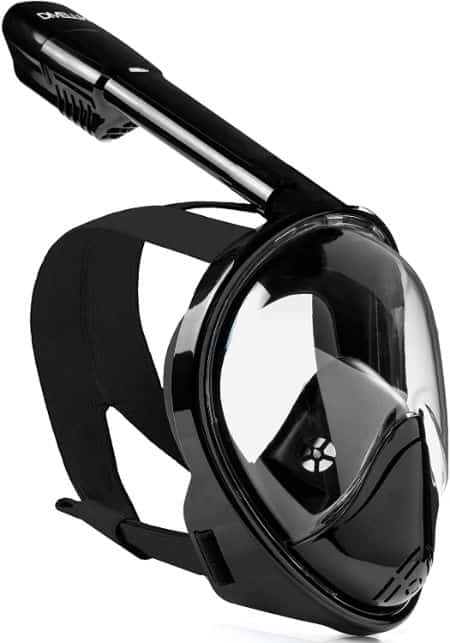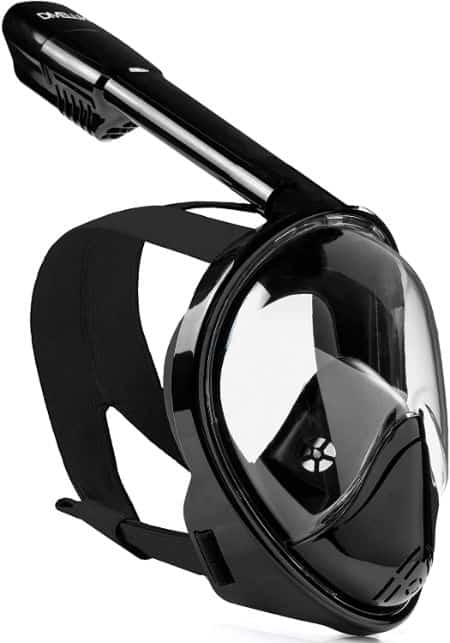 ---
More Resources Like This
5 Best Anti-Fog Sprays for Swim Goggles. Extend the life of your snorkel and swim mask with an anti-fog spray to help you keep your vision crystal-clear and fog-free in the water.
6 Best Fins for Snorkeling. Snorkel fins are a great way to level up your time in the water. Here is our hand-picked selection of the best fins for snorkeling.