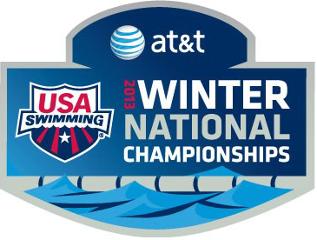 At the 2013 Speedo Winter Junior Nationals in Greensboro Bolles Swimming Caleb Dressel lowered his own National Age Group record in the 50 yard by leading off the Bolles squad with a blistering 18.94.
There has been anticipation that this might happen for Dressel, especially given that he had swum a 19+ during a practice earlier in the year. At only 17 years of age, he still has another year to further lower his own mark,
To give further perspective to how quick this swim was the time would have earned a second place finish at the 2013 NCAA Championships.
Joining Dressel on the relay was Josh Booth, Arthur Pace, and William McKinney. Their final time of 1:19.27 was a shade back off the meet record Bolles set last year, although the swimmers who made up the team this year was quite different.
RYAN HOFFER CRUSHES NAG RECORD IN SAME LEG
Lost in the buzz about Dressel's lead off was the blistering 19.54 that was churned out by the swimmer next to him. Repping the Scottsdale Aquatic Club, Ryan Hoffer pummeled the 20 second barrier, also setting a National Age Group Record, which is all the more impressive as he is only 15 years old.
They had two other swimmers break 20 to place SAC into second place behind the repeating champions, including Nick Magana (who split a 19.77) as well as Jack Blake (who anchored a thundering 19.66 to draw near to Bolles and secure silver).
Rounding up the medal podium was Baylor Swim Club in a time of 1:22.32.
For complete results from the 2013 Speedo Winter Junior Nationals click here.