Australian sprint star James Magnussen is known for his blistering speed in the water. The 2x reigning World Champion, Olympic silver medalist and the fastest man ever in a textile suit (47.1) in the 100m freestyle is one of Australia's biggest sports stars.
But did you know that he could also grow a rather exceptional beard?
When we see our favorite swimmers on television, it is almost always at a big competition. Trials. World Champs. The Olympics. As such, they tend to be tapered, rested, and yes, fully shaved. As a result, when we do see them with hair — whether on their head, body or face — it almost comes as a bit of a surprise.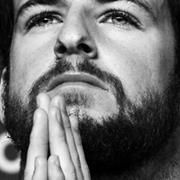 As a fellow beard grower, I will always respect a man who can grow a thick, lushy beard. And by great Oden's raven can Magnussen grow one.
The following video was shown on Australian television in the run-up to the London Olympics.
Witness: