The 42 member strong contingent of Australian swimming stand ready on the eve of the 2013 FINA World Championships in Barcelona. With six newcomers to the national team, including budding distance star Jordan Harrison, the Australians are sending a powerhouse team that leads the world in no fewer than seven events.
Aussies Without Live TV Coverage of Championships
In a surprise move, World Championships will not be broadcast live in Australia. Viewers down under will still be able to view the Championships however – although only limited to highlight packages – via Fina's website. For a country that has deep, immense pride in its competitive swimming program this comes as a surprise. Particularly in a year in which they lost a major sponsor, president Barclay Nettlefold resigned last month, and of course, the Stilnox scandal.
With seven swimmers going in ranked number one in the world in their respective events, Swimming Australia has a chance to atone for a disappointing London Games, and doing so on the sets in Australian living rooms would have done much to repair the beleaguered image of Aussie swimming power.
Magnussen Seeks Atonement
James Magnussen's world leading 47.53 makes him again the fastest man in the world at this event this year. He narrowly lost out to Nathan Adrian last year in London, being out-touched by 0.01 in the Olympic final.
Perhaps more devastatingly, the Aussie men also placed outside of the medals in the 4×100 freestyle relay after being considered a slight favorite to win gold. He is also the only swimmer on the team who won an individual event at the Shanghai Worlds in 2011.
Notes:
Youngest swimmer on the team is Chelsea Gubecka (Mountain Creek Mooloolaba) at 14 years old.
Oldest swimmer on the team is Brenton Rickard (Southport Olympic). At 29, he was also at Worlds the last time they were held in Barcelona ten years ago.
Average age is just a shade over 21 years of age.
There are two pairs of siblings going to Barcelona. Cate and Bronte Campbell, and then David and Emma McKeon (plus their dad Ron McKeon who is going as a coach).
The 2013 FINA World Championships start tomorrow in Barcelona with the men's and women's open water events.
Take Your Swimming to the Next Level
YourSwimBook is a log book and goal setting guide designed specifically for competitive swimmers. It includes a ten month log book,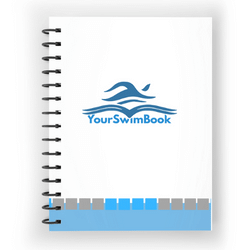 comprehensive goal setting section, monthly evaluations to be filled out with your coach, and more.
Learn 8 more reasons why this tool kicks butt now.
Join the YourSwimBook weekly newsletter and get motivational tips and more straight to your inbox. Sign up for free here.