Join 27,000+ Swimmers Who Receive My Weekly Newsletter (and Get a Bunch of Free Swim Workouts for Signing Up)
---
"Awesome. Simply awesome. Just what I needed to get my butt to the pool today."
"Thank you for that. You made my day (and probably my year)."
These are just two of the emails I've received from subscribers of my weekly motivational newsletter.
Here's the deal– each week you will get two emails, written personally by me, that will get you motivated to head down to the pool and work your butt off. Every Wednesday and Sunday mornings.
Simple as that.
No third party emails, no affiliate offers. Just straight, white-hot motivation for swimmers looking to swim a little bit faster.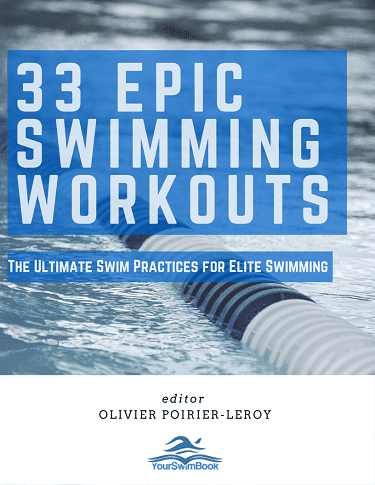 Also, as a bonus for joining up you'll get a free copy of this 72-page PDF that has 33+ workouts from some of the top swim programs, coaches and swimmers on the planet.
It's free, and you can unsubscribe at any point with the ease of a click of a button.
So when you are ready to join the 27,000+ swimmers and coaches who receive their bi-weekly dose of motivation, you know the drill…