Hi, my name is Olivier.
And welcome to YourSwimBook.com.
Oh, hello! My name is Olivier, and I am the guy behind YourSwimLog.com & YourSwimBook. (And YourWorkoutBook.com as well.)
I was born 30ish years ago in a beautiful archipelago of islands called Les-Iles-de-la-Madeleines, Quebec. Since then I have been lucky enough to live all over Canada and the U.S., making stops in Winnipeg, Hamilton, Princeton, NJ, Vancouver, Santa Barbara, CA, and finally… beautiful Victoria, British Columbia.
When I am not hunched at the computer, you can find me at the gym, swimming the semi-casual lap, reading half a book on my iPad, or playing golf.
My Own Swimming Journey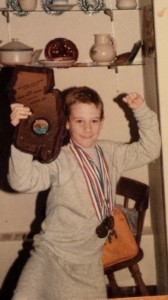 My parents enrolled me in swimming lessons as an over-active 5 year old to curb any worries they would have about taking me near bodies of water.
Turns out, splashing about was just my cup of tea. Soon enough I was doing laps with a bunch of other pre-tweens for the Manitoba Marlins.
Swimming would take me all over North America in the following years; Princeton, New Jersey (see left), the deep snowbanks of Winnipeg, Manitoba, and the Pacific Northwest, where I would spend several years training with the Pacific Dolphins (now known as the UBC Dolphins).
During the course of that time I would set a couple provincial and national records (one of which, the 4x50m freestyle relay still stands in Manitoba 20+ years later).
Towards the end of my career I was swimming in Hamilton, Ontario for my on-again and off-again lifelong coach Sean Baker (the guy coached me at three different clubs in three different cities). I placed 8th that winter at Canadian Nationals in the 200m free, and the following spring I helped lead McMaster University to an OUA championship, winning a couple gold medals along the way.
Things were on the up and up with my swimming, and I looked set to finally fulfill the expectations and promise my coaches had long held of me.
Ultimately, however, shoulder problems and the poverty of being an amateur athlete became too much to bear and I hung up my goggles in the summer of 2003.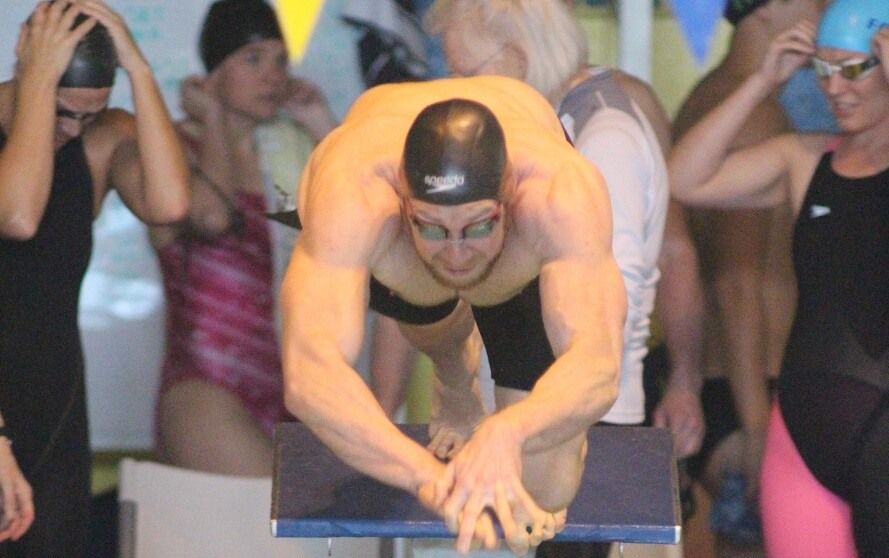 Since then I have busied myself writing about swimming while enjoying the casual lap. (Favorite set: 8 x 25 with fins all out @ as much rest as I feel like, followed by 20 minute hot tub.)
When not quasi-drowning public lap swimmers you can find me writing for not only my own website, but also as a regular contributor for SwimSwam, a featured expert on Stack.com, as well as my column that you will find in each issue of USA Swimming's Spash Magazine.
Questions
If there are any questions you may have about YourSwimBook or otherwise, feel free to send me an email anytime at olivier<at>yourswimbook.com and I'll do my best to get back to you as soon as possible.
In the meantime, if you enjoy getting motivated and also enjoy some sarcasm, join me each week with the YourSwimBook newsletter.
You can sign up for free here, and of course you can unsubscribe anytime.
See you at the pool,
Olivier