In the lead up to the 2012 London Olympics the US swim team put together a little lip synch video that ended up making the rounds across the internet.
Set to the infectiously catchy tune of Carly Rae Jepsen's "Call Me Maybe" the video– made by USA Swimming— featured all of the heavy hitters on the US Olympic team, including Michael Phelps, Ryan Lochte, and most notably, a little known backstroke phenom named Missy Franklin.
The video went viral quickly, collecting well over 10 million views in a few short days. (Today it sits at just under 13 million views.) A myriad of copycat videos came out, including videos done by soldiers in the US Army, the Miami Dolphins cheerleaders, and more.
Since that first smash other teams have hopped on the lip synch trend, and the latest were the Toronto Swim Club, who while competing at the Age Group International in Etobicoke, Ontario, put together a video to Taylor Swift's "Shake It Off."
Enjoy!

---
Take Your Swimming to the Next Level
YourSwimBook is a log book and goal setting guide designed specifically for competitive swimmers. It includes a ten month log book,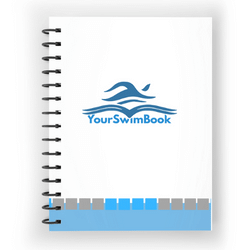 comprehensive goal setting section, monthly evaluations to be filled out with your coach, and more.
Learn 8 more reasons why this tool kicks butt now.
Join the YourSwimBook weekly newsletter and get motivational tips and more straight to your inbox. Sign up for free here.