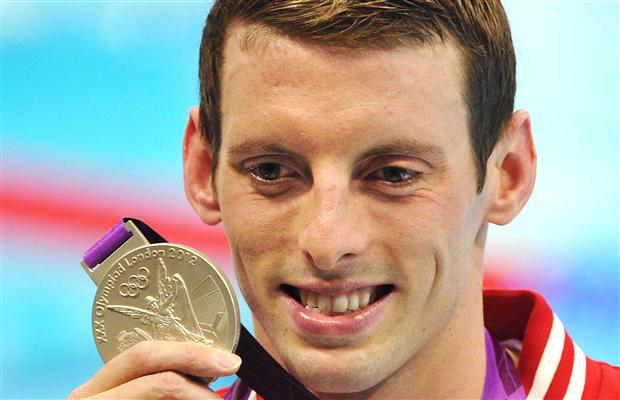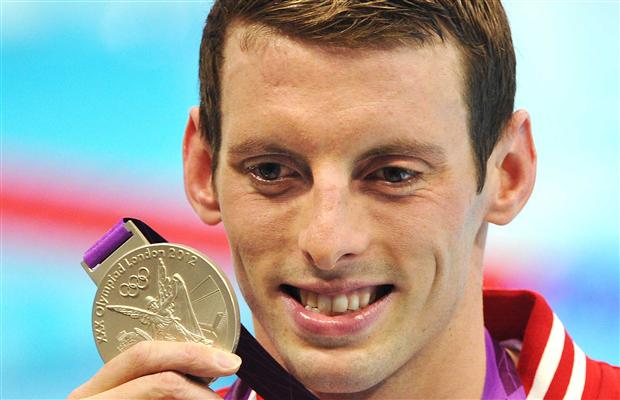 Canadian aquatic excellence was honored in Ottawa on December 12, 2013, with Ryan Cochrane of Victoria, BC taking home male athlete of the year, while diver Pamela Ware of Beloiel, Quebec won female athlete of the year. The awards banquet, hosted by Aquatics Canada, showcases the top performers of 2013 across the disciplines of swimming (as well as open water swimming), diving, synchro and water polo.
Cochrane, who has carried the mantle of men's Canadian swimming since Beijing was a double winner at the World Aquatic Championships this summer in Barcelona, placing 2nd in his best event, the 1500 freestyle, while also picking up a bronze in the 800 freestyle.
Meanwhile, 20 year old Ware picked up two medals of her own in Barcelona, winning a pair of bronzes in the 3-metre synchronized diving event (with Jennifer Abel) and in the individual 3m event.
The Canadians are off to a good start so far in this current Olympic cycle, with eight medals won at the World Championships in Barcelona earlier this year.
Other winners included:
Coach of the Year — Randy Bennett, Island Swimming/Victoria Academy of Swimming, Victoria, BC
Cochrane's coach Randy Bennett picked up coach of the year awards, which comes as no surprise as all four medals gleaned by Canadian swimmers at Worlds were from the stable at the Victoria Academy of Swimming.
Team of the Year — Roseline Filion & Meghan Benfeito
Platform divers Filion and Benfeito were winners of a half dozen medals from FINA-sanctioned events this year, as well as silver medalists in the 10m platform synchro diving event at Worlds. This is the second year in a row the tandem has taken this award.
AFC Spirit of Sport Award — Benoit Huot
Para-swimmer Huot has been a mainstay on the national team for years, and the 29 year old shone brightly in front of his hometown crowd in Montreal for the 2013 IPC Swimming Worlds. Working dual roles as a promoter for the event, as well as athlete competing and winning in the S10 200 IM.
Official of Excellence — Beverly Boys
Long time volunteer Boys has been actively involved in diving for nearly half a century, spent as a competitor, coach, and most recently as a FINA-certified judge, where she has judged at 4 Olympic Games, five World Championships and an endless number of clinics for officials at all levels.