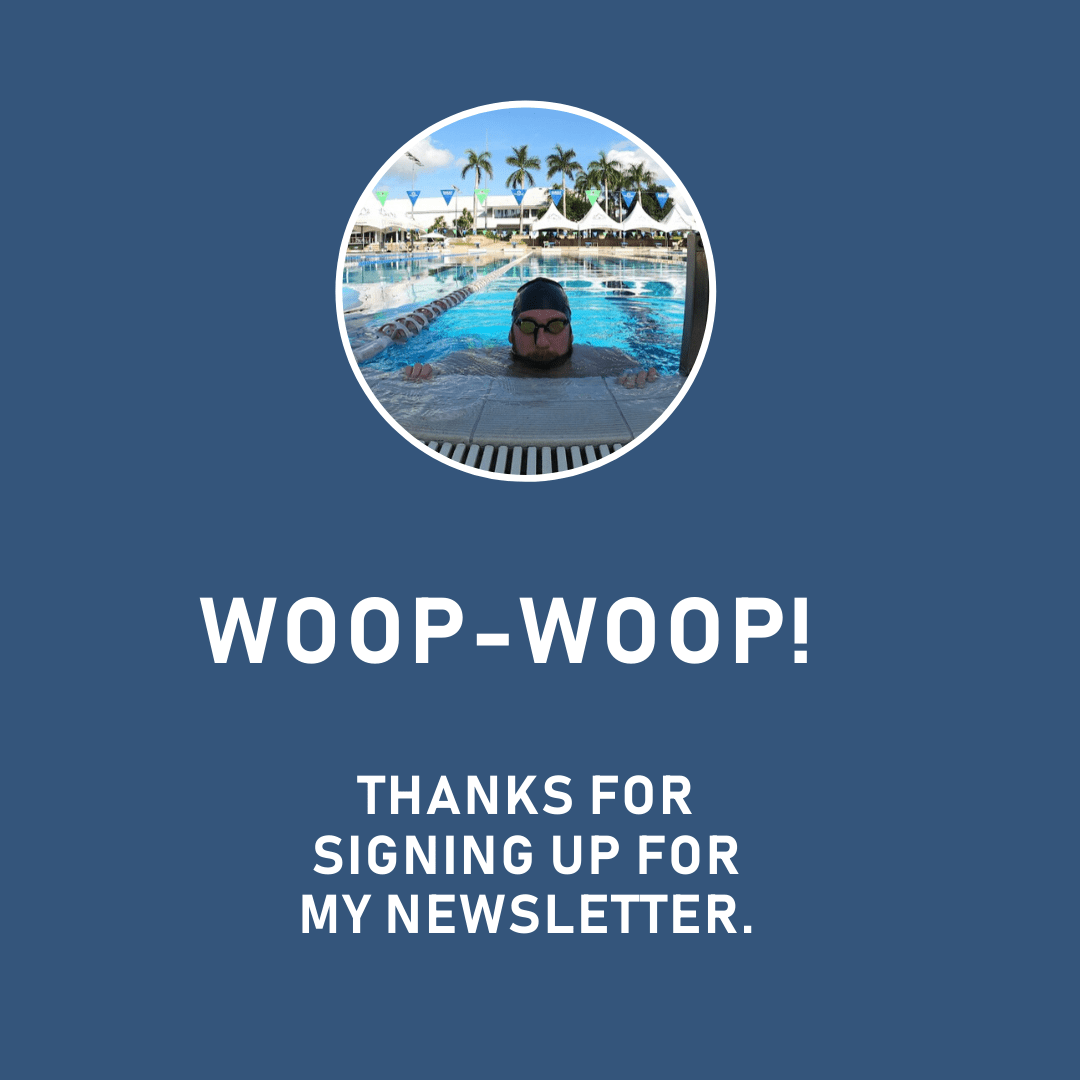 Each week you will receive two emails that are designed to get you super motivated to train like a boss at practice.
You can unsubscribe at any point (just click the handy link at the bottom of any of the emails), and if at any point you have a question about swimming, motivation or anything in between all you have to do is hit reply.
Your Downloads:
---
You will start getting mental toughness tips from me shortly.
I look forward to being able to help you on your journey to awesomeness in the water.
If you like mental toughness tips, I also post daily content on my Instagram page, from quick mental training tips to motivational quotes from the best swimmers on the planet.