Looking for a simple way to get more from your swimming this season?
Something that doesn't involve training more, spending a whole bunch of money, or having to wait for months and months for results to become apparent?
Spending a few minutes a day writing out your workouts can do a handful of very powerful things that can help you improve your swimming on day one.
SEE ALSO: 8 Reasons a Swim Log Will Help You Swim Faster
Things like…
Being more consistent in practice.
Learning how to become fully accountable to your swimming.
Seeing what works and what doesn't when it comes to how your lifestyle (sleep, diet, etc) affects your workouts.
And much more.
Below is a snazzy little infographic that outlines 8 reasons why a swim log can help you swim faster this season.
And when you are ready, here is why YourSwimBook is the ideal log book to help you achieve your goals in the pool.
On to the infographic…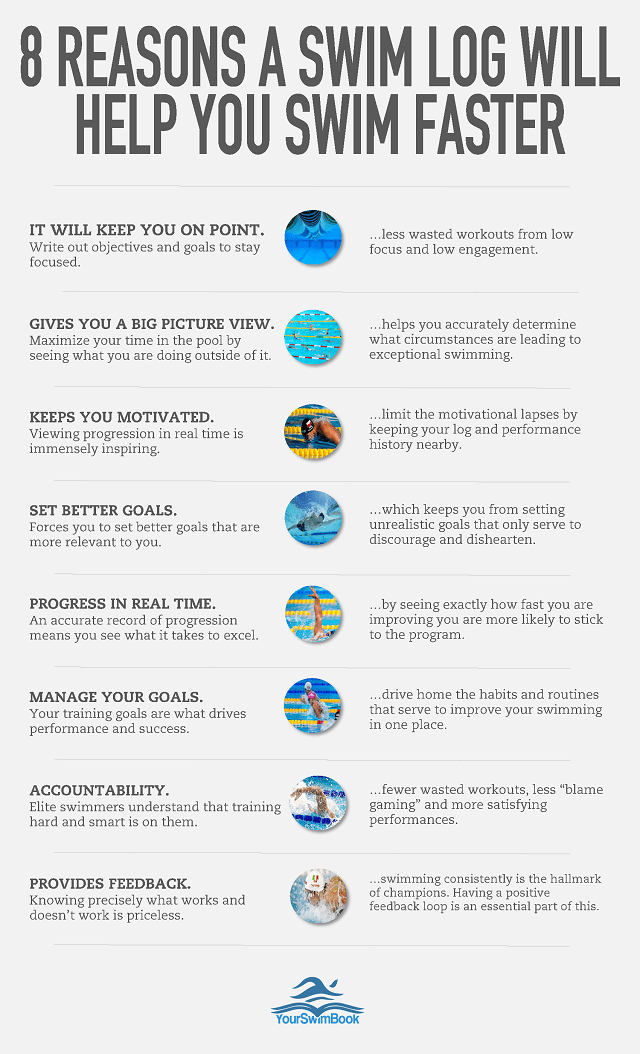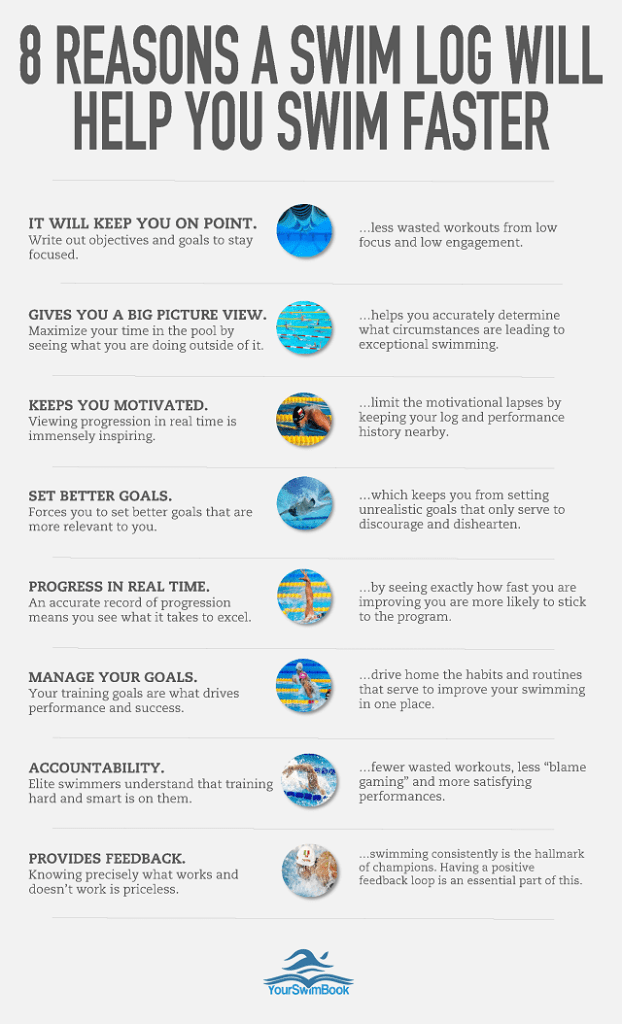 Take Your Swimming to the Next Level
YourSwimBook is a log book and goal setting guide designed specifically for competitive swimmers. It includes a ten month log book,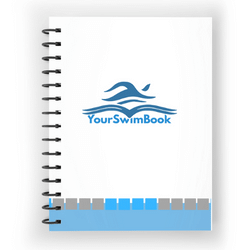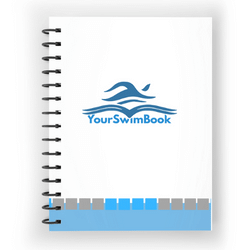 comprehensive goal setting section, monthly evaluations to be filled out with your coach, and more.
Learn 8 more reasons why this tool kicks butt now.
Join the YourSwimBook weekly newsletter and get motivational tips and more straight to your inbox. Sign up for free here.