Looking to ball out in the water on a budget? Here's why the Arena Powerskin ST 2.0 is my favorite of the cheaper racing suits.
When it comes to the best tech suits for swimmers there is a lot to love.
You get the compression effects, which tighten up your core, promote circulation to the biggest muscles in your body. You get the water repellant and space-age fabric of the suit itself which lessens drag. And when you combine the drag-reduction and compression with a taper and shave you feel like someone strapped an Acme rocket to your backside in the water. It's a good time.
But the downsides of these suits are pretty obvious.
For one, they don't last all that long. If you take care of your tech suit you can usually make it last for a handful of competitions.
Secondly, that space-age material I was all pumped up about a few moments ago? It's super delicate—which means one errant yank or pull on the suit and you are left with a gaping rip.
And of course, the price point on these things is hilarious. The ladies have it the worst, with some of the top-of-the-line kneeskins costing upwards of $600. Sweet chlorinated molasses.
Can't there be a happy medium where we get the fun of compression and a fast fabric with a more reasonable price point?
Yes.
And that is where the Arena Powerskin ST 2.0 comes in.
The Arena Powerskin ST 2.0 Jammer: Ballistic Speeds on a Budget
If you are a longtime reader of the website you know how much of a nut I am about Arena products in general. Their Powerfins are awesome, I am a fan-boy of their competition goggles, the Arena Cobra Ultras, and I have done full reviews and breakdowns of their high-end tech suits (full list later).
So, it's probably not much of a surprise that I would give the ST 2.0 a go.
Here's what you need to know.
It's a $100 technical suit. The suit is priced at around $100 (usually a little less), which is hilariously cheaper than the premium racing suits that typically go for $200-300 (or more).
It's a good-looking suit. Unlike some of the other budget tech suits, the ST 2.0 is a clean, good-looking piece of swim gear. Look good, feel good, and all that.
It's made of (mostly) the same stuff that the big suits are made of. While the proportions aren't the same, the Powerskin ST 2.0 is made of the same stuff that the expensive suits are made of, elastane and nylon. While the other Arena tech suits are made up with around half elastane (Lycra), the ST 2.0 is made up 29% elastane. This dip in elastane makes the suit slightly less tech-y than the premium suits. That said, it's still one of my favorite all-time tech suits for men.
It will last longer. After three 3-day competitions, my ST 2.0 has shown no signs of degrading, which is nice considering I have done zero rinsing or care with the suit. Just crumpled it up and tossed it into the bottom of my swim bag. (I don't recommend this. You can practically double the lifespan of your suits by giving it a gentle cold water rinse—no soap or shampoo, though—and wrapping it up in a towel at the end of each wear.) The Lycra/elastane is the delicate fabric in tech suits, and because there is less of it in the ST 2.0 you are going to get a longer amount of use from it.
Some of the moments you should use the Arena ST 2.0 instead of your regular racing suit:
Heats. If you know you are going to advance to finals and want to leave a little "extra" in the tank for that performance, use this suit in the morning sessions instead of your expensive-ass racing suit. It will double the life of your more expensive suits.
In-season meets. There are some meets mid-season where you are going to race in a brief, and others when you've had a few days rest and you and your coach wanna see what you can do in the pool. Strapping on a technicalish tech suit for these occasions is perfect as it reduces the expectations that often come with the expensive suits while still giving you a performance boost.
"Get out" swims. Every so often coach will ask ya to get up on the blocks and perform a max effort for time. The standard "get out" swim scenario is that if you swim a specific time you (or the whole group!) get to take the rest of the workout off. Instead of dusting off your $300 suit for such on occasion, use the ST.
Arena Powerskin 2.0 Jammers
The Arena ST 2.0 Jammer comes in a few different looks, from your clean, almost all-black (same suit I have), to a black and yellow patterned suit that will give your appearance on the block a splash of color.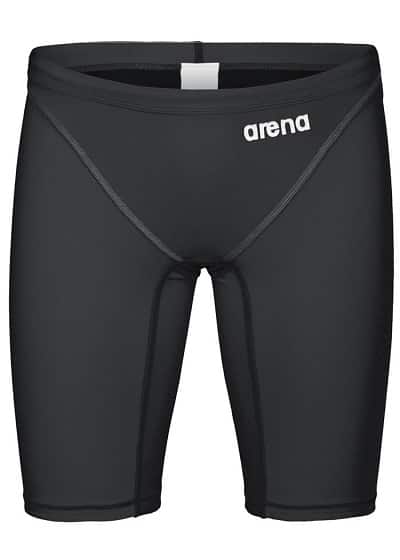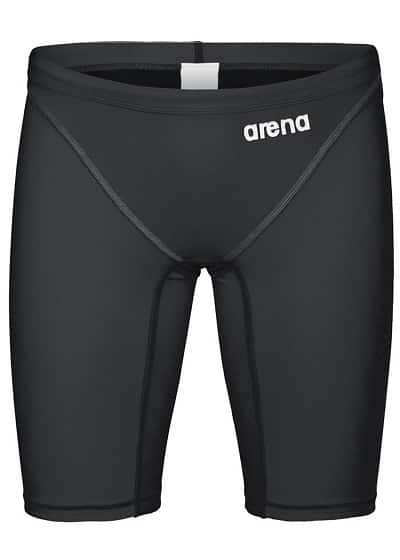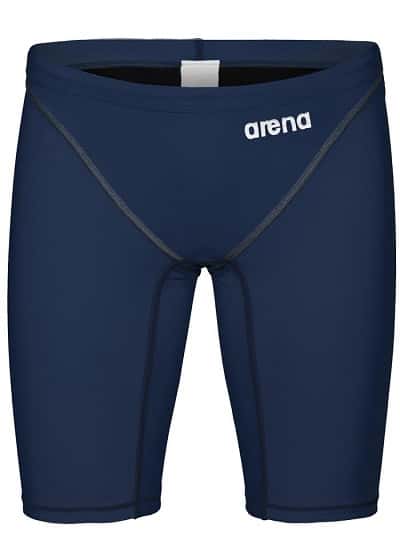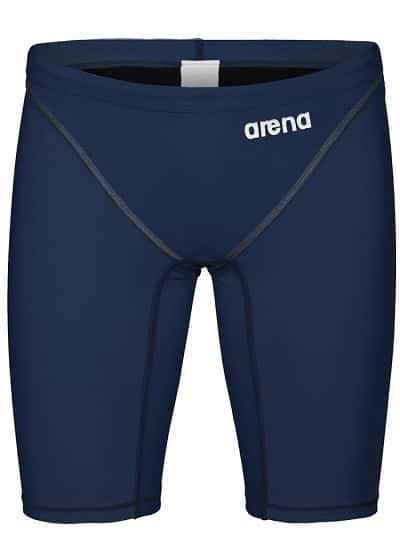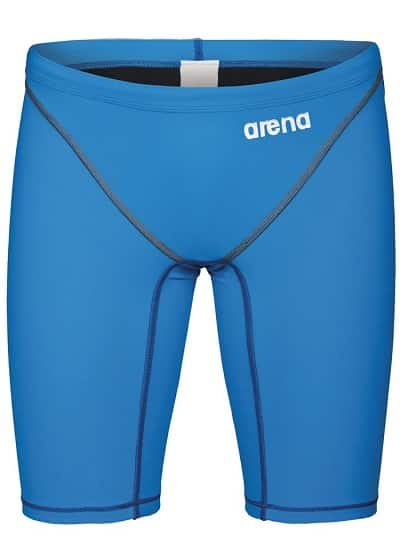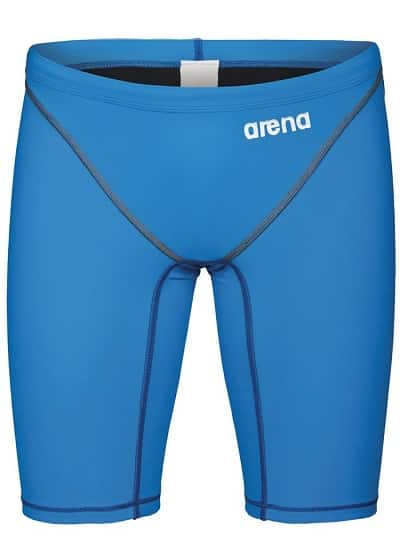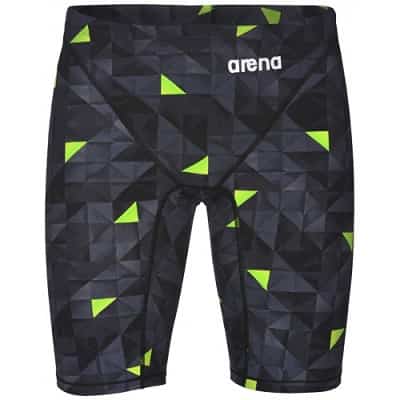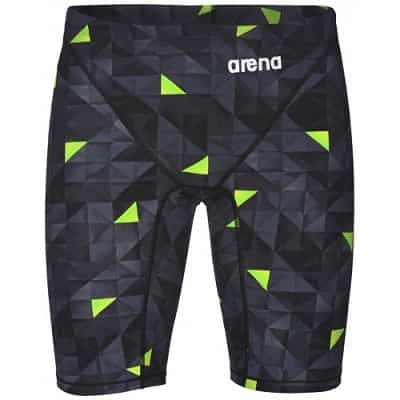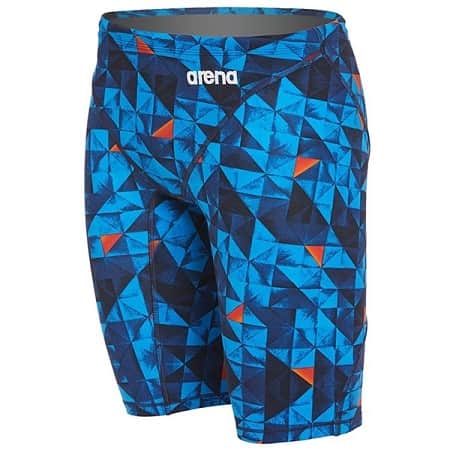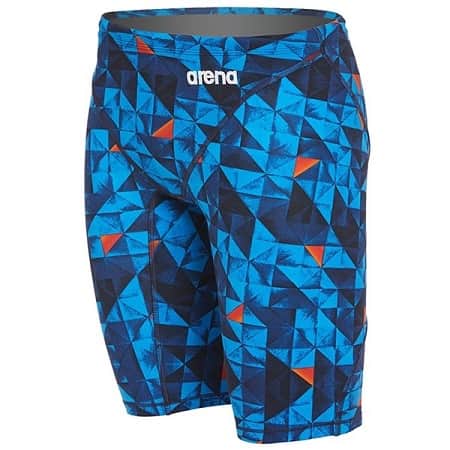 ---