When it comes to supplementation for swimmers there are fewer performance aids that cause more confusion and hype than creatine. Long shown to provide gains in muscle mass and increased recovery, short term studies have found that creatine can help boost performance in the water.
Here is what you need to know about creatine for swimmers.
Florent Manaudou created a bit of a stir when he acknowledged back in 2014 that he had been taking creatine regularly since 2011. It was at that point, during his arrival at the vaunted Marseilles program, where the senior swimmers on the team told him that creatine was not a prohibited substance.
And while most elite level swimmers won't necessarily jump to admit that they take it, I have seen it administered at both the club level and with even junior level swimmers over my years on the pool deck.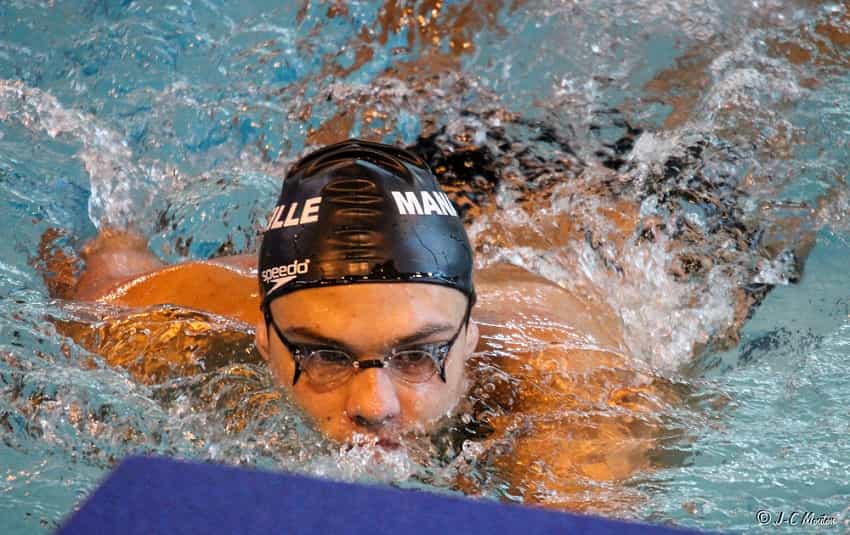 And yet, the prospect of being able to swim faster for longer taking what is one of the cheapest supplements on the market is understandably enticing.
Creatine for Swimmers: The Research
Here is what the ladies and gents in the white lab coats have discovered over the years about how creatine affects swimmers:
As you can see, the research isn't even unanimous, although it is pretty consistent in pointing towards creatine being an aid for swimmers. (I should also re-emphasize that these are all short term studies.)
So is it right for you?
The answer, as it always does, completely depends.
The 3 Key Things You Need to Know About Creatine
1. Everyone responds differently, from hardly at all to really well.
This is one of those areas where genetics play a pivotal role; creatine supplementation (just like any kind of stimulus or training program) affects athletes in different ways.
One study of weightlifters found that increases in strength gain ranged from 3 to 45%. That's a huge range!
It's no different from swimmers; how you respond will come down to hereditary factors and muscle mass.
2. It is not going to replace the fundamentals of your training.
If you are not getting a full night of rest, and you are not eating well, supplementing with creatine won't replace those recovery deficiencies. It's not a band aid, and it can't replace the fundamentals of your swimming.
It is what it is—a supplement. A bonus when you've got your other bases covered.
3. USA Swimming does not recommend it as a supplement for their swimmers.
They are pretty clear on their stance on creatine for swimmers:
USA Swimming would never recommend a swimmer (of any age) take creatine. There is really no evidence that it would be beneficial for the type of training our athletes do [in and out of the water] and there is obviously a lack of long-term studies."
The Takeaway
So is creatine right for you?
Maybe, but know this: The performance gains you will experience from sleeping an extra hour per night will far outpace the gains you *might* get from taking creatine. And it's also cheaper and the whole being fully-rested thing will leave you feeling a lot less crabby.
Before taking any supplements do your research, and sit down with your coach and medical practitioner before you move forward. Always.
Up Next: