Looking to add a waterproof wearable to your swim training? Here's your guide to the Misfit Shine 2: Swimmer's Edition.
I will fully admit that I am late to the wearables market. I'm not only a slow adopter when it comes to tech (as you could probably guess seeing as I sell old school log books on this website), but when I do finally come around I usually end up regretting not going all-in sooner.
Wearables are one thing in particular that I fought against until I was given a FitBit HR last year as a Christmas gift. It helped me to be more cognizant of my sleeping patterns, but it had some serious limitations…
For starters, it wasn't water-proof.
(UPDATE: Fitbit now offers a couple different waterproof Fitbits for swimmers)
I had to take it off when I showered. And certainly when I went swimming.
Over the past few months I've had a chance to review some of the best waterproof fitness trackers available for swimmers, and today I am going in-depth on one of my favorites, the MisFit Shine 2: Swimmer's Edition. (Also known as the Speedo Shine 2.)
Here's a review of the MisFit Shine 2: Swimmer's Edition.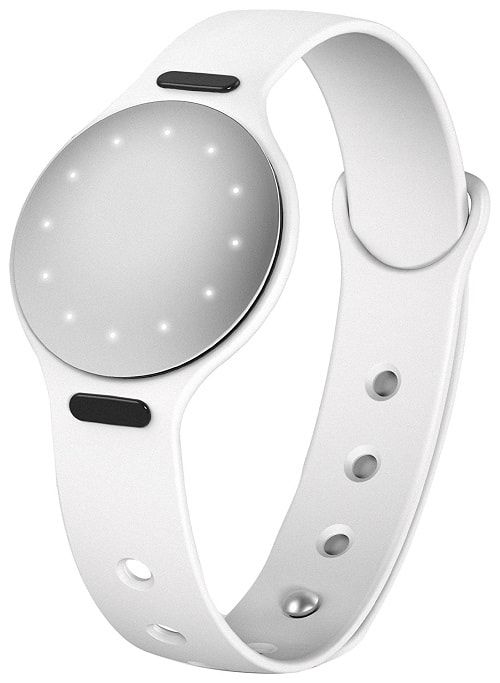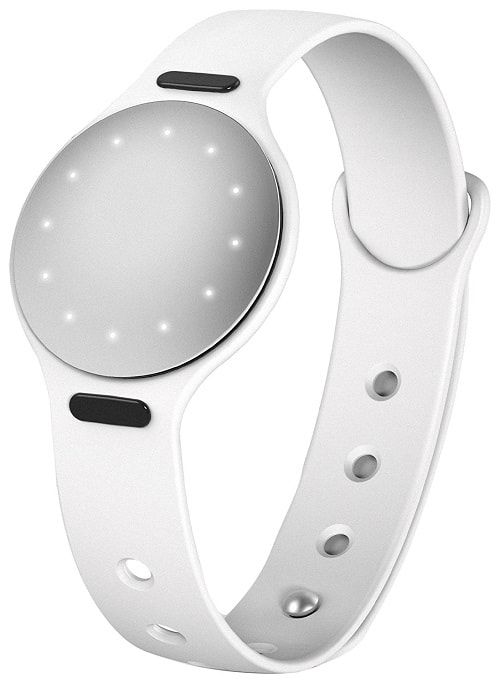 The Speedo Shine 2: What You Need to Know
The Speedo Shine 2 is a collaboration between swimming apparel powerhouse Speedo and MisFit, a California-based wearable and app developer. It was partially edesigned at Speedo's high performance testing facility, Aqualab (where they also developed their ground-breaking tech suits).
Here's a breakdown on this watch:
There's no LED display to tell you whatsup, so you have to wait until you sync up your data to know how your workout went.
Clean, minimalistic design. I love this as nobody wants to swim with an unsightly brick on their wrist. (Should you smack arms with a fellow swimmer they will appreciate this too.)
You can track everything in the pool from strokes, distance, average time. It also tracks calories burned, and something that I really like about wearables, tracking sleep. That being said, you can't track heart rate. Which is odd given that it's a fitness tracker.
It's the lightest fitness tracker I've ever worn. It's clean design means it's carrying a light load, weighing in at 0.3 ounces. You will barely notice it on your wrist. And you will barely notice it while swimming.
LED lights around the face of the watch indicate progress and time completed.
The apps run on iOs and Android. There is no desktop version of their app.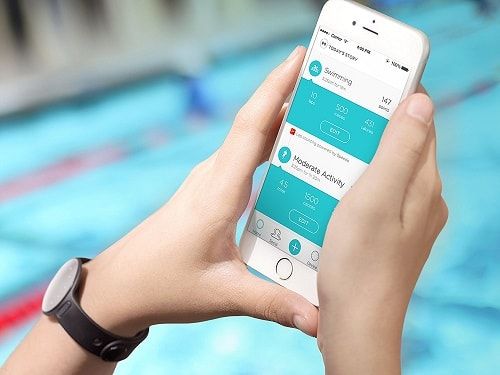 Unlike the FINIS Swim Sense waterproof fitness tracker, the Speedo Shine 2 uses a cell battery which you will have to replace after 6-8 months of usage (that's purely an estimation based on other reviews I've seen online).
It's cheaper than the Garmin Swim watch, retailing for usually around $120 (the black and Rose editions are usually cheaper).
It hooks up to your smartphone so that you can receive alerts when you receive texts or phone calls, something I didn't bother setting up because frankly, when I am in the pool I am there to unplug. Also, it's not like you could read or reply to the messages anyway.
The Speedo Shine 2 has an alarm, which you can set to gently vibrate you in the morning, another feature which I rather enjoyed.
The Speedo Shine 2: The Biggest Update
Users of the first version of the Shine were almost unanimous in their praise of the fitness tracker, while also infuriated at how the face of the watch popped out far too easily from the strap. This resulted in a lot of lost watches.
Thankfully, this issue seems to have been resolved the Shine 2, as over a few weeks of heavy use, and even some attempts at "accidentally" knocking the face out, it stayed put.
Where to Buy the Speedo Shine 2