The men's swim brief, colloquially known as a "Speedo," is the classically-shaped swimsuit most associated with competitive swimmers.
Although new cuts of swimsuits for men have gained popularity in recent years, including square-cut legs and the explosive rise of jammers (both the training and lap swim-oriented jammers and the more elite hydrodynamic racing jammers), the swimming brief still has a solid place in the swim bag of lap swimmers and competitive swimmers alike.
When choosing the best swim brief for you and your swimming, here are some things to consider:
🔑 Fabric: The most durable suit fabric is polyester. This material is resistant to chlorine, soft on the skin, and doesn't fade.
🔑 Racing vs. Training: If you plan on racing with a swim brief, look for suits that are higher in Lycra. This material repels water and also improves the stretchiness and compression in the suit.
🔑 Colors and Patterns: If you are lucky enough to train outdoors in water that doesn't require a wet-suit or swimskin, consider a brighter-colored suit to keep you visible to others on the water.
After almost thirty years of training and competing in the pool I have tried just about every swimsuit under the sun.
In this buyer's guide for men's swim briefs, I will cover my favorites, highlight the briefs that are better suited for competition, which ones work best for lap swimming, and more.
Let's get after it!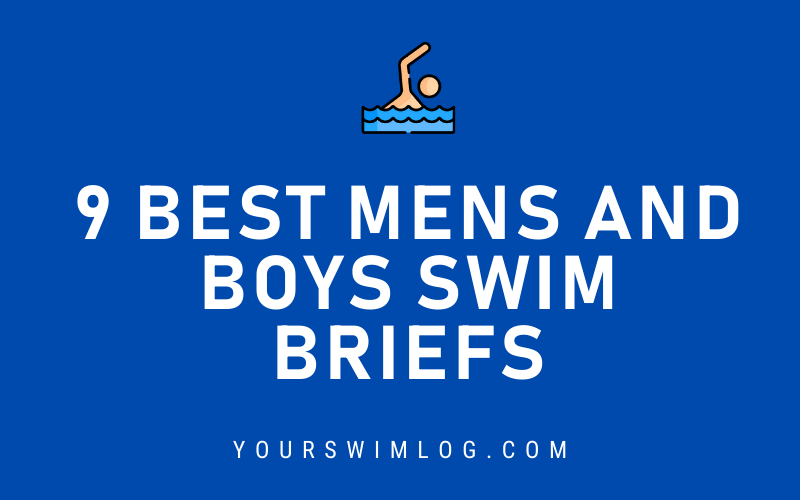 Speedo Men's Powerflex Swim Brief
Seeing as they are known as "Speedos," it would be kinda weird not to have them as our top pick for best men's swim brief, wouldn't it?
This particular suit, which is made up of 78% nylon and 22% spandex, is comfortable, fast, and made with enough nylon that it is long-lasting.
The Speedo Powerflex Brief (which is also available as a training jammer) is our favorite, and with hundreds of five-star reviews, it will be yours too. One of the very few suits on our list that are ideal for both competing and training.
Available in four different solid colors
Made with durable Lycra Xtra Life fabric
78% nylon, 22% lycra
Fits to true to size
Drawstring for a secure fit
Ideal for training and competition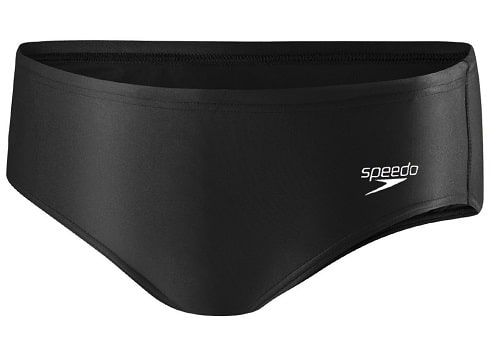 ---
Speedo Men's Turnz Printed Swim Brief
Looking for something a little flashier but that is also durable? The Speedo Men's Turnz Swim Briefs are your go-to.
Available in seven different color combinations
Made of 53% polyester and a 47% PBT blend
Drawstrings for a proper fit
Anti-piling and chlorine resistant
Available in boys sizes and mens sizes (24-38″)
Fits true to size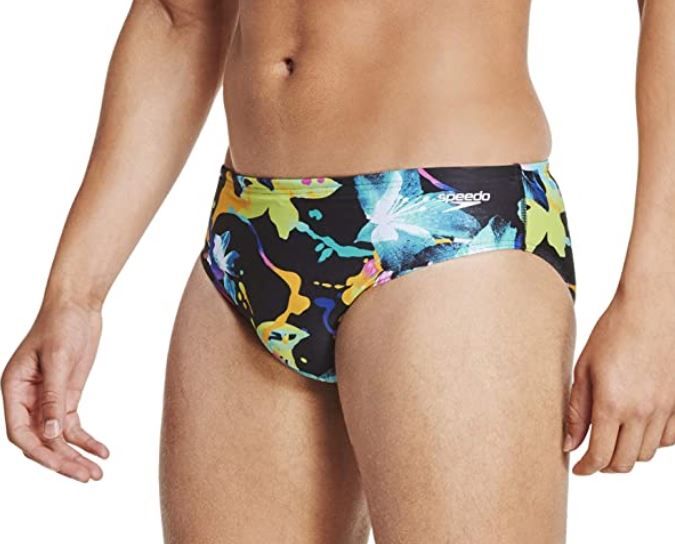 ---
TYR Men's Durafast Elite Solid Swim Brief
TYR is one of the big swimwear manufacturers. Their racing suit, the TYR Venzo Genesis tech suits, are one of my favorite pieces of swimming gear. Their training suits are also high-grade. The TYR Durafast Swim Brief is their most durable brief for lap swimming.
Made of 94% polyester, 6% Lycra
Available in three solid colors
Durafast is TYR's most durable training fabric
Made to fit true to size



---
TYR Fusion 2 Racer Swim Brief
Unlike the TYR Durafast, the TYR Fusion 2 Racer, as you can guess from the name of the suit, is designed for racing. Perfect for in-season meets, or racing in prelims, the TYR Fusion 2 is designed for reduced drag and extra compression.
Low profile flatlock stitching
Made of 80% polyester and 20% lycra
Available in three colors
Comes in boys and men's sizes (20″ to 36″)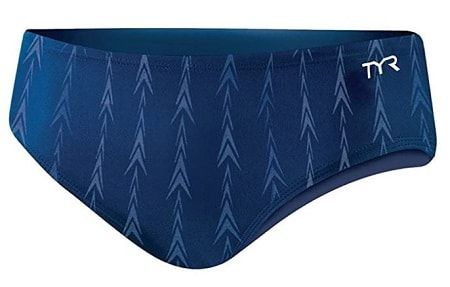 ---
Arena Red USA MaxLife Men's Swim Briefs
Arena is another one of the heavy-hitter swim gear manufacturers. Their gear is consistently awesome, and I have used their training suits and racing suits (the Arena ST 2.0 Jammer is my favorite cheap tech suit).
The Arena MaxLife Swim Brief is just one of their briefs for men, but it's my favorite for its bright colors and patterns.
(You can shop the full collection of Arena swim briefs here.)
Available in both boys and men's sizes (22″ to 40″)
Full front lining
Made of 100% polyester
Drawstring for a comfortable and secure fit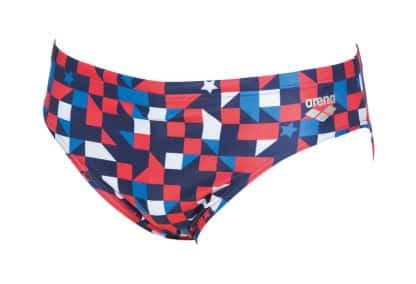 ---
Nike Men's Nylon Core Solid Swim Brief
This classic and solid training brief is made of a long-lasting polyester and nylon blend that fits comfortably around the waist while also being chlorine-resistant.
Comes in sizes 22-38″
Fits true to size
Made with Nike's proprietary fabric, Nike NX
Drawstring for an adjustable fit
Available in five colors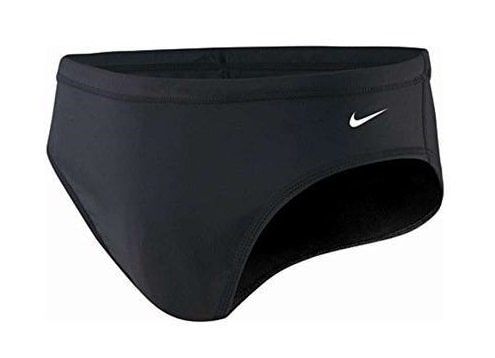 ---
Nike Men's Surge Polyester Brief
For a more durable training suit, the Nike Men's Surge Brief is made of 100% polyester, giving you the maximum shelf life of a swimsuit.
Made of 100% polyester
Drawstring for a snug and secure fit
Available in eight different color combinations
Two-tone, with a black solid and colored side accents
Fits true to size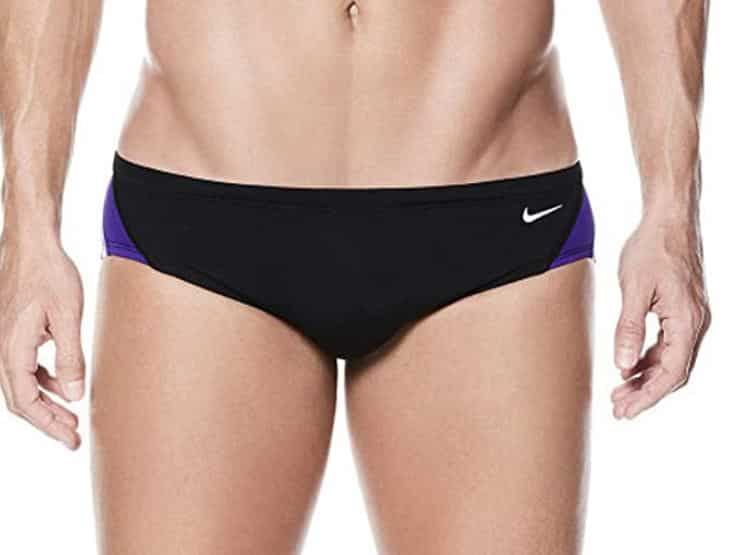 ---
Nike Vibe Performance Poly Swim Brief
For a slightly more colorful swimsuit, the Nike Vibe Swim Brief comes in a striped pattern. Like the Surge, the Vibe Brief is made of 100% polyester, giving you a different style option combined with maximum durability for a lap swimming brief.
Made of 100% polyester
Resistant to chlorine
Drawstring for a comfortable and proper fit
Available in five different color combos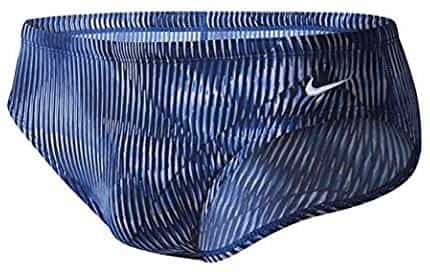 ---
More Stuff Like This
8 Best Men's Swim Trunks. Hit the pool and beach in style with our collection of the best swim trunks for every activity, body type, and budget.