Eddie Reese: Coaching Swimming, Teaching Life is a look at one of the most successful swim coaches in history.
The book, written by Chuck Warner with Dana Abbott, who both served on Reese's coaching staff, pulls some of the wisdom and lessons that Reese has amassed over a storied career.
From technique to motivation, Reese's knowledge is rooted in a willingness to always keep an open mind. Reese emphasizes caring for his athletes as the ultimate ways to keep them motivated and happy. In the book, Reese also shares advice on how swimmers can improve their technique (all four strokes).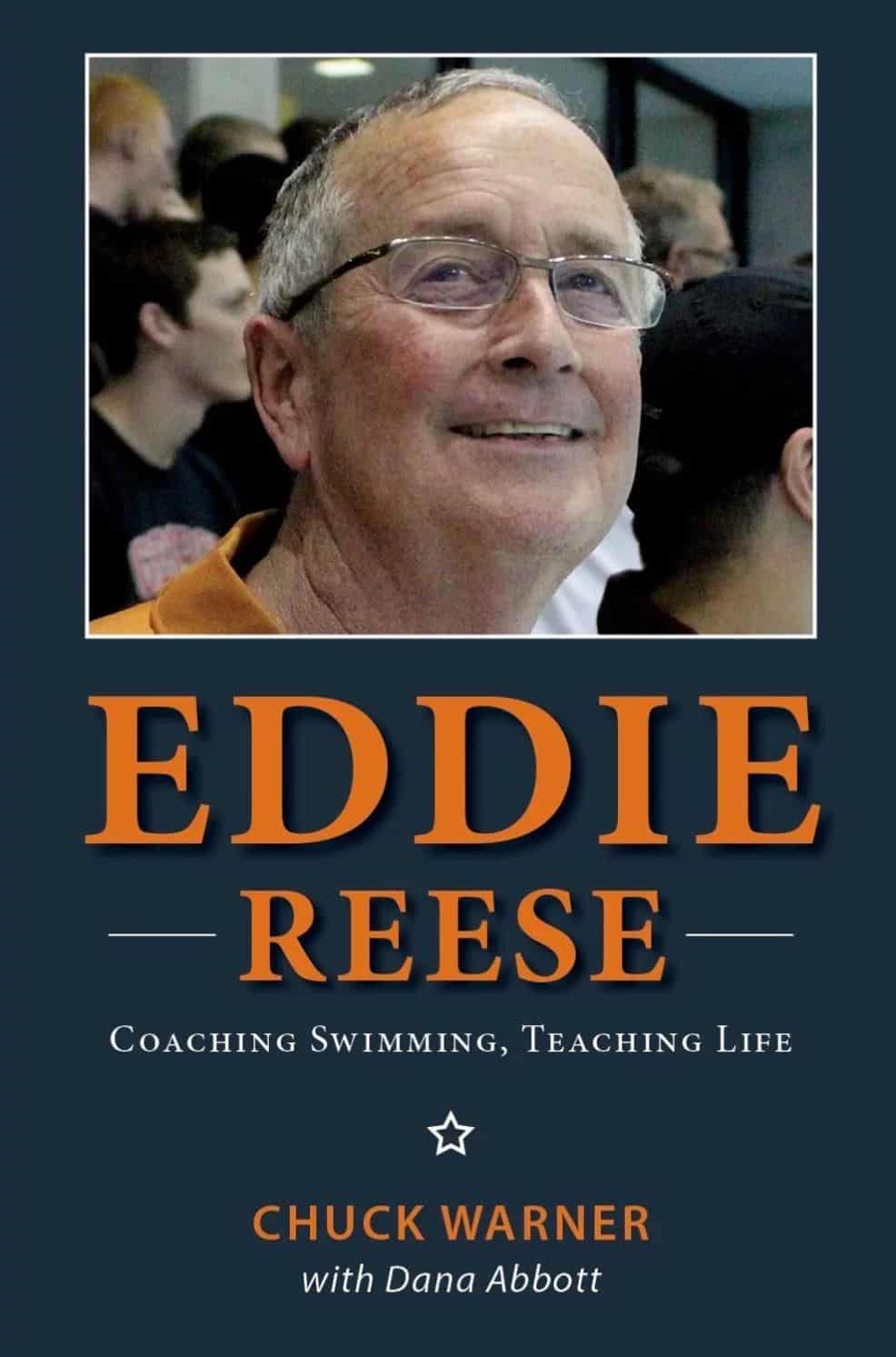 ---
The following is a selection of some of my favorite quotes from the book, including some thoughts and notes of my own. Here are just some of the pearls of wisdom you will find from 7-time Olympic coach Eddie Reese.
"I see them going fast, then I see them believing it. And then I see them having to do it again, to believe it again."
There's no shortcut to success: "If you want to beat people you have to be willing to do some things they're not willing to do."
"As hard as I ask them to go, they go harder."
When Reese took over at Auburn in 1974, the War Eagles hadn't scored a point at NCAA's since 1972. In order to help motivate his swimmers into reaching the next level, he kept things simple: "I tried to say three to five nice things to each swimmer each day."
"…if you want someone to believe something, you tell them [they can do it] a lot."
"Take it upon yourself to have the kind of year you dream about. Have a goal each day."
"I don't yell at them, I yell FOR them."
Don't get distracted by shortcuts or inconsequential details: "The main thing is to keep the main thing the main thing."
"Don't put a limit on stroke technique or how fast you can go."
The details matter: "There are no little mistakes."
Becoming a faster swimmer also means becoming a better swimmer: "Going faster isn't just moving the arms and legs faster."
"Coaches can't make stroke changes; the swimmer has to decide to make them."
"This sport is never easy. The better shape you get in, the more work you can do."
Improvement is never linear. There will always be periods where you are struggling to get better: "If you're not swimming bad at some time of the year, you're not trying to get better."
Doing the same thing over and over again doesn't help you get better: "If you use the same stimuli, there's a real good chance a twenty-three-year-old will be slower, because there's no need to change. You have to apply a different stimuli—different intensity, different length of time, all that stuff."
"If you swim slow in practice you become a good slow swimmer."
Your path and journey is unique to you. Comparisons are usually unhelpful: "You have to have talent, work hard… and it takes time—and the time is different for everyone."
"Taper is determined by the length of your season, the difficulty of your practices, and the consistency of your swimmer in those practices."
"You can't rest too much, but you can rest too long."
"If they don't have muscle, they don't taper much."
Build a culture that finds a way to make chasing excellence enjoyable: "Our philosophy has just been to keep it fun, to keep smiling, and keep laughing."
Ultimately, the job of a coach is to care for their swimmers. An attitude he tries to instill in his athletes. From there, things have a way of working themselves out for the best: "Take care of yourself, take care of each other, and the rest will take care of itself."
Buy the Book "Eddie Reese: Coaching Swimming, Teaching Life"
Or, you can check out our list of books for swim coaches and our list of recommended books for swimmers.