Want to see if your kick speed is on the up and up? Here is a set that you can do in less than 10 minutes to see how much your kick is improving.
Swimmers have a love/hate relationship when it comes to doing test sets.
On the one hand they can show you how much you have improved, making you feel even better about those morning workouts you made, the effort you have been giving during swim practice, and all the energy and time you have invested into your swimming.
And yet, they can also leave you feeling a little discouraged.
If you perform a test set the same or worse than the past it's hard not to feel a little down on yourself. (Conversely, you can throw down with some grade-A resilience–just like elite swimmers do–and use that bad result to propel you towards smarter and better training moving forward.)
Over the past week or so I have lit you guys up with sets to improve your kick from coaches across the country. Whether or not you use them is one thing, but knowing whether or not all the time you are spending on the board is paying off is another.
Mike Curley, head coach of the varsity squad at Lake Highland Preparatory School and Highlander Aquatics, has a simple set that he uses regularly with his swimmers.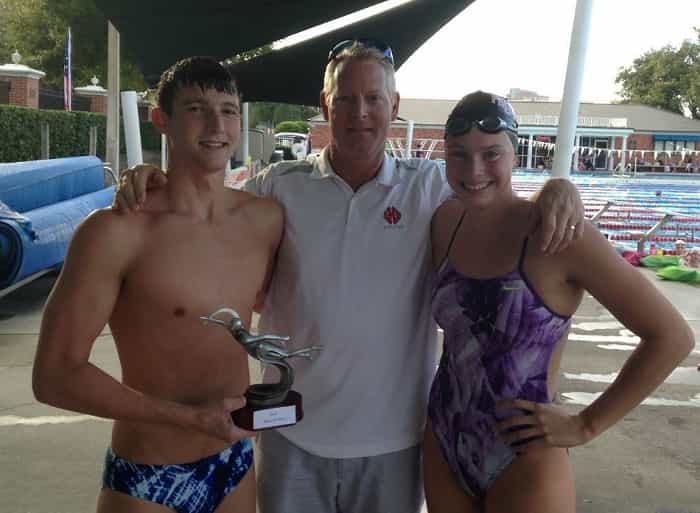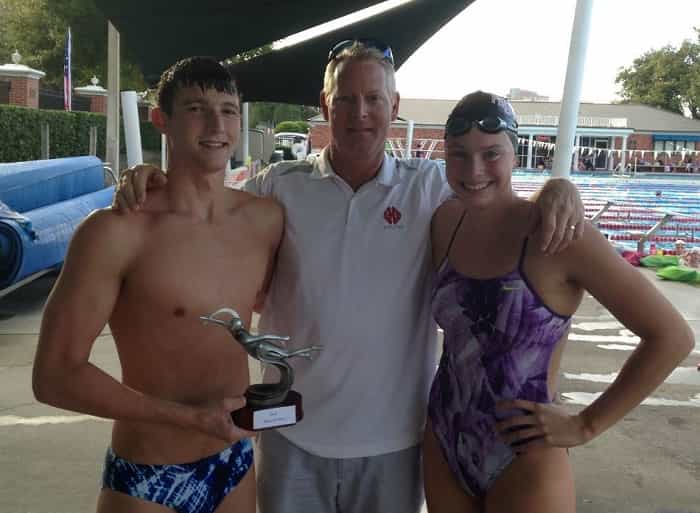 A Quick Test Set for Kicking Speed
The set is quick, it's simple, and it's tough.
"I implement this set around twice a month, with the goal of making more 25's each time they do the set," says Curley.
Here is the set:
20 x 25 Freestyle kick on :20
"The goal of course is to make all 20," says Curley. "If a swimmer misses one, they go the next 25 kick on :30, and then get back on the :20 interval."
The set is a total of 500 yards.
Each time you do the set try to nail the interval more often.
Do the set regularly and log your improvement.
And that's it!
(Told you it was going to be short and sweet.)
The Takeaway
Look, test sets aren't everybody's idea of a good time. But they are crucial if you want to see improvement in your swimming.
Test sets provide the feedback you need to make the necessary adjustments ("Make more morning workouts!" or "Do more fast freestyle kicking!") while also pushing you to race the only competition that ultimately matters…yourself.
More Stuff Like This:
The Swimmers Ultimate Test Set for Measuring Improvement. While we are on the topic of test sets, here is one that is designed to measure both aspects of your swimming–efficiency and conditioning.
The Ultimate Guide to Improving Your Underwater Dolphin Kick. Everything you ever wanted to know about developing an unstoppable dolphin kick in this comprehensive guide that includes tips from Olympians, biomechanists, and even a space scientist.