KAZAN, RUSSIA — Close but no cigar was the theme of the evening  for the Canadians as they placed just outside of the medals four times on the last night of finals. The final day of swimming competition at the World University Games saw Katerine Savard, Alex Page and Brittany MacLean all come just outside of the medals. The 4×100 medley relay on the women's side also incurred a 4th place fate.
Pont-Rouge, Quebec's Savard, who has already won gold in the 100m butterfly and a Canadian record breaking silver medal in the 50m butterfly earlier in the competition, had a long night with the 200 and then the relay.
She led for much of the 200, but on the final 50 metres was tracked won by Japan's Kona Fujita, who touched first in 2:09.66. Yana Martnova of host Russia touched just under half a second ahead of Savard to secure the bronze medal. Also in the final was fellow Canadian Stephanie Horner, clocking 2:17.00 placing 8th.
Jack Conger – a Star in the Making
USA Swimming has never suffered from a lack of depth, and emerging talent such as Caleb Dressel, Chase Karlisz, and Jack Conger  have put to rest any worries of the future of USA Swimming post-Phelps.
Conger, who has committed to the University of Texas this fall, now has the fourth fastest time in the world in the 200 metre backstroke with a 1:55.40 in winning the event at the WUG. Most notable was Conger's explosive last 50 metres, where he took a 1.5 second lead splitting a 28.91. Japan's Yuki Shirai placed second in 1:56.95, with American teammate Jacob Pebley placing third.
Even though Conger hasn't attended a single day of university yet, he was eligible to compete in Kazan because he is enrolled for next year.
Put on every two years, the WUG are a multi-sport international games put on by the International Sports Federation. Open water events continue this week, while swimming in the pool has now to come to a close.
Take Your Swimming to the Next Level
YourSwimBook is a log book and goal setting guide designed specifically for competitive swimmers. It includes a ten month log book,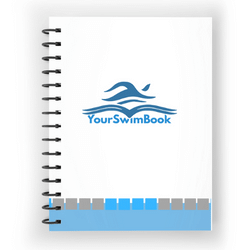 comprehensive goal setting section, monthly evaluations to be filled out with your coach, and more.
Learn 8 more reasons why this tool kicks butt now.
Join the YourSwimBook weekly newsletter and get motivational tips and more straight to your inbox. Sign up for free here.