Forget hanging your big cotton swim towels all over the place. Compact, fast-drying, and built for repeated use, here is a breakdown of the best shammies for swimmers.
This is the ultimate guide to the best swimmer's shammies.
In this buyer's guide, you will learn everything you need to know about this awesome and durable tool that dries swimmers, divers, and every other chlorinated athlete quickly.
Small, durable, and awesome at sponging water, shammy's are an essential piece of gear for every swimmer's gear bag.
If you are looking for the best shammy for getting you dry between swims, dives, and practices, this guide is for you.
Let's dive right on in.
Why Should Swimmers Use a Shammy?
Unlike your regular cotton or microfiber swim towel, the shammy is very small; not much larger than a hand towel.
Although the shammy is more commonly associated with divers, with its fast-drying construction (usually a poly-synthetic material), the shammy is also very popular among swimmers.
The quick absorption and quick-drying fabric makes it ideal for swim meets where you are repeatedly getting wet between all the warm-ups, warm-downs, and races.
With a durable design, minimal care (you should clean it regularly to keep it from collecting mold), and easy storage (most shammies come with a plastic case), the shammy is a no-brainer for swimmers who want to stay dry when they aren't in the pool collecting medals and dominating their personal best times.
Here is a full breakdown of our favorite swim shammies.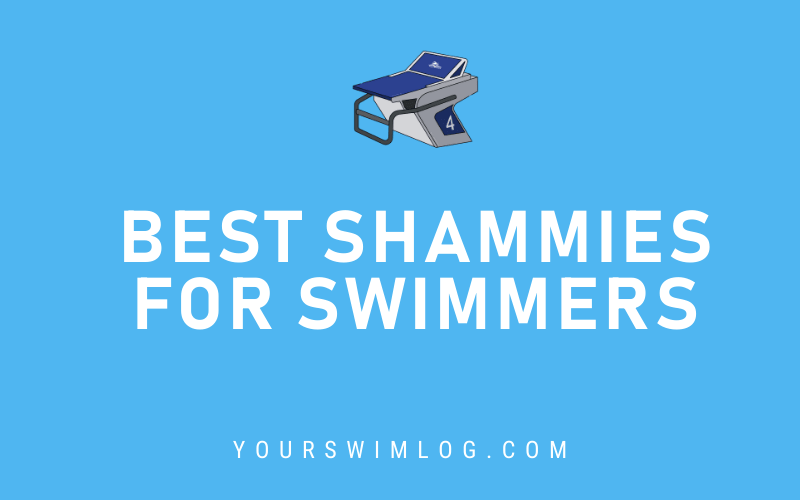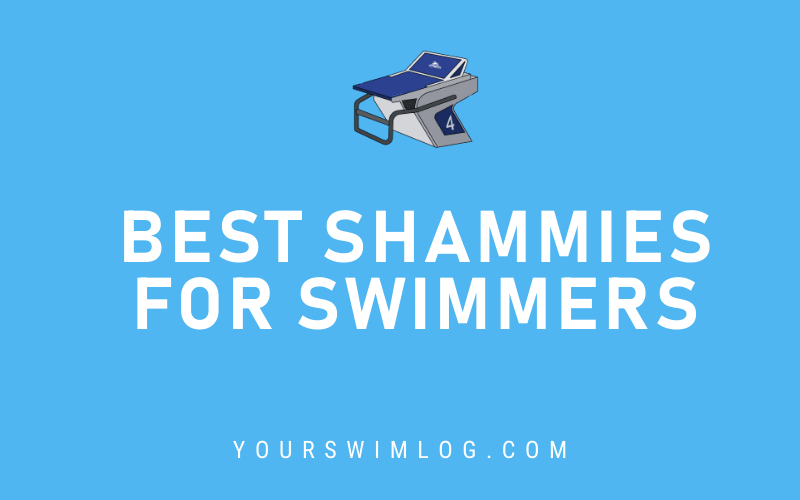 Flow Swim Chamois
The Flow Swim Chamois checks all the boxes when it comes to a quality shammy. It comes in five different colors, comes with a plastic carrying case for easy storage, and is made of a durable and fast drying polyvinyl.
The Flow Swim Chamois is 13×17" and has a nearly five-star average rating (with over 200 reviews) on Amazon.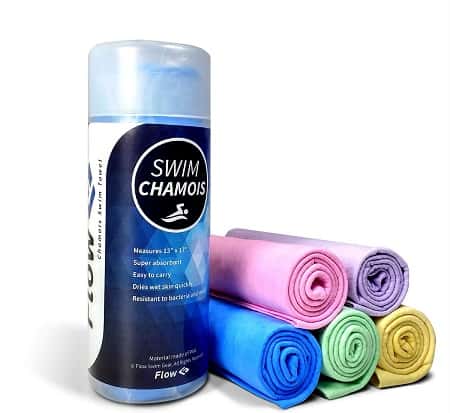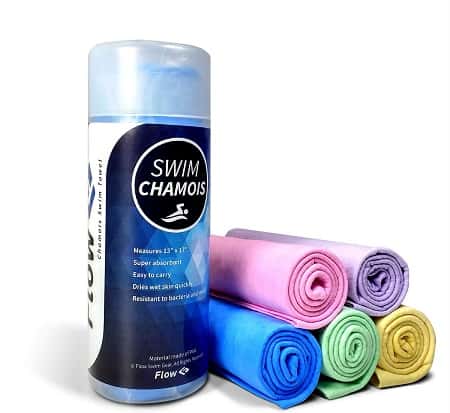 y also comes in double the width, at 26"x17." Although the shammy is larger than your usual, it is still far smaller than a regular cotton swim towel.

Flow Swim Chamois (Large)
The Flow Swim ShammIt can be reused quickly between races and practices after being quickly wrung out, and like the smaller Flow Shammy, comes with a plastic carrying tube to easily store it in your swim bag.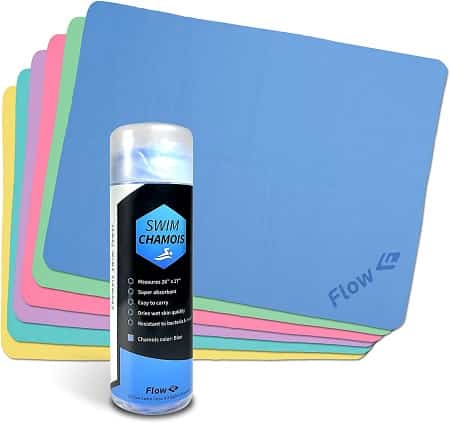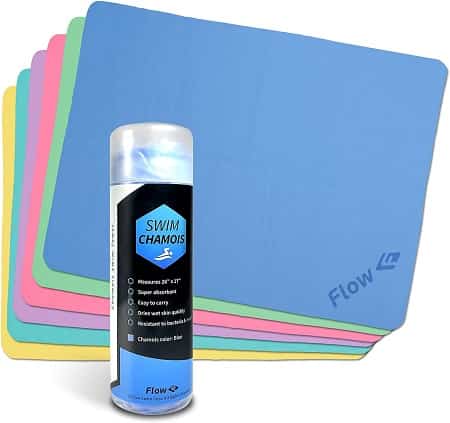 TYR Dryoff Sport Shammy
TYR is one of the leading swim gear manufacturers on the planet, with some of the fastest swimmers on the international stage—including Cody Miller, Ryan Lochte, and Katie Ledecky—in their stable of sponsored athletes.
It's no surprise that a swimmers shammy is one of their featured pieces of kit, and the TYR Dryoff Shammy doesn't disappoint.
Available in charcoal and blue, this 13×17" shammy has a clean look and a durable design that allows maximum absorption of water in a minimal amount of time. The TYR Shammy comes with a plastic carrying case.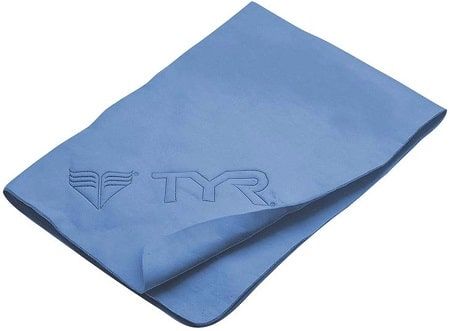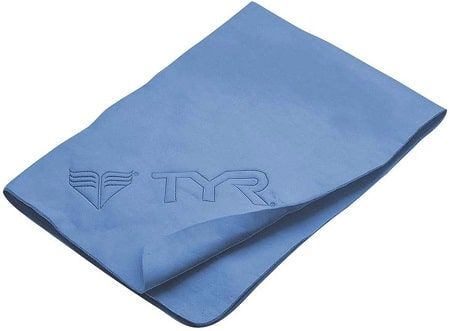 Water Gear Chamois Sports Towel
A no-frills swim shammy, the Water Gear Chamois Towel comes in five different colors, comes packed in a plastic carrying case, and soaks up water like it stole its lunch money.
The soft and silky texture feels good on the skin, the shammy drives quickly when squeezed, and is ready for repeated use.