Paddles (and fins) are a swimmer's best friend. That being said, they aren't all created equal. Here's a review of the best swim paddle on the market, the FINIS Agility paddle.
Paddles are one of the most favored pieces of equipment in the pool.
Like fins, which help power your kick to faster than regular kick speeds, wearing paddles give us additional surface area to pull with, boosting our propulsion through the water.
Paddle use, beyond helping us swim faster, can also assist in developing better technical habits in the pool. They have a way of magnifying our strokes; it reinforces the things that are working (with higher velocity and efficiency), while highlighting the things that aren't.
Additionally, throwing on a pair of paddles can help us to improve our feel for the water (particularly when we alternate paddle use with regular swimming to better promote desired motor patterns)
And one of the most popular swim paddles on the market today are the FINIS Agility paddles.
Here's a quick breakdown and review on these paddles.
Going Strapless: The FINIS Agility Paddles
The first time you look at the these paddles it tends to cause consternation. You might wonder to yourself how on earth the paddle will stay on your hands.
After all, unlike your traditional swim paddle, there are no straps to slip through your fingers and wrist and to hold your hand fast to the plastic paddle.
So how does the paddle stay on your hands?
First, you need to swim with correct technique.
Improper hand entry means the paddle slips right off, giving you a type of immediate technical feedback that helps insure that you are swimming properly.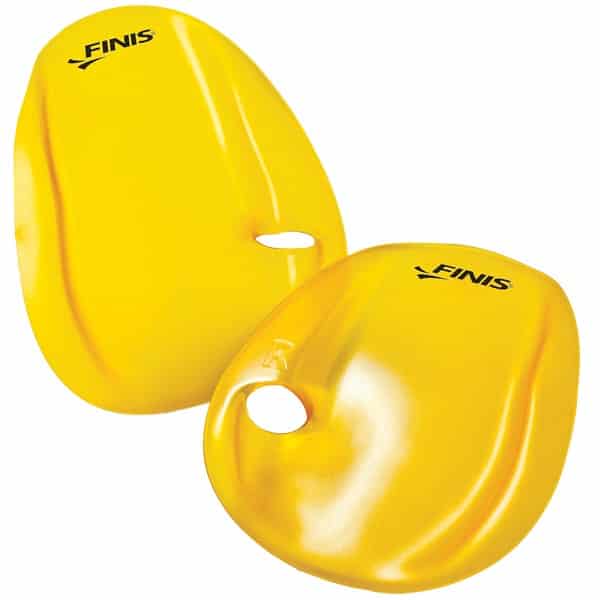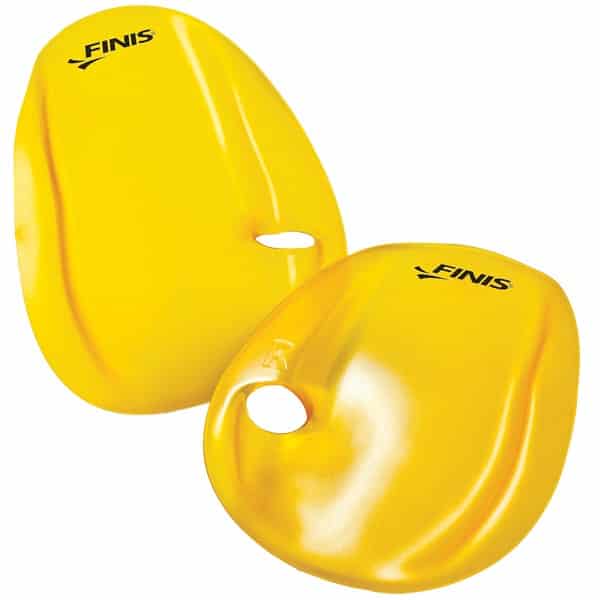 If your catch and pulling motion isn't on point the paddle goes bye-bye, and there are fewer things more annoying than having to stop mid-length to retrieve swim gear.
Because there are no straps, the paddles require you to continually maintain pressure on the paddle to keep them from coming off. This will help in developing a quick early vertical forearm and build a fuller pull.
Second, the paddles have a small hole to slip your thumb through. Between the thumb hole, and swimming with proper technique, the paddle isn't going anywhere.
Because of the strapless design you don't need to screw around with tightening or loosening straps. No more broken or faded straps, or tightening one of the straps and having it snap on you.
As a result, these paddles last basically forever.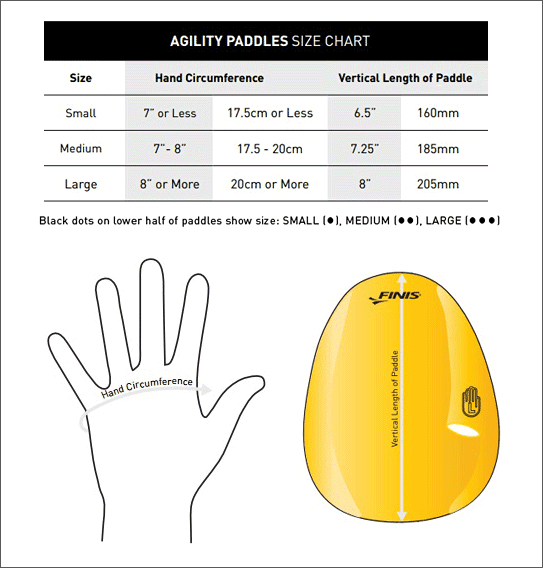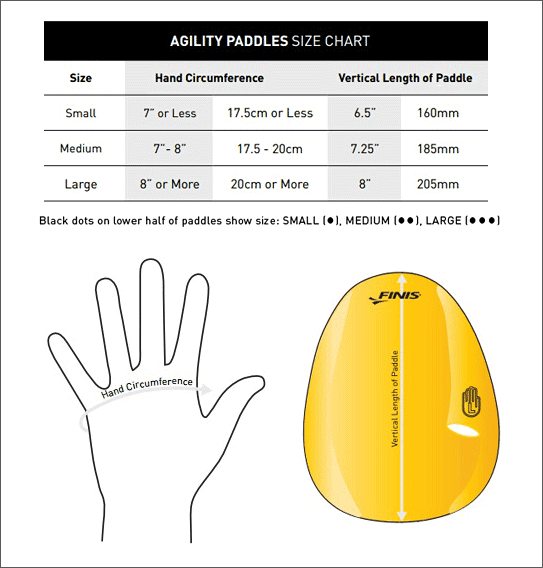 FINIS Agility Paddles FAQ:
Who are these paddles for? Developing swimmers who want to clean up their technique while also getting the power and strength-building benefits of using paddles.
Can you do all four strokes with these paddles? Yes, you can. I found that it was most effective with freestyle. While swimming breaststroke with these paddles I had difficulty maintain the pressure on the paddles to keep them from falling off. I've seen other (better) breaststrokers and butterfliers use these paddles no problem.
It keeps falling off—is it broken? No, your stroke is! If you find that the Agility paddles are continually falling and sliding off, take note of where in your stroke it is happening. The catch? Hand entry? The paddles aren't just for swimming faster than you would normally with your hands, it can also provide immediate feedback on your technique.
Does it get easier to use them? Absolutely. It takes time to create more efficient and proper technical patterns in the water, so be patient.
How much are these bad boys? They are actually quite cheap—usually around $20. This is particularly awesome as these paddles, with no moving parts, will basically last you a lifetime.
Where can I buy them? You can pick up a pair of FINIS Agility paddles over at Amazon by clicking here.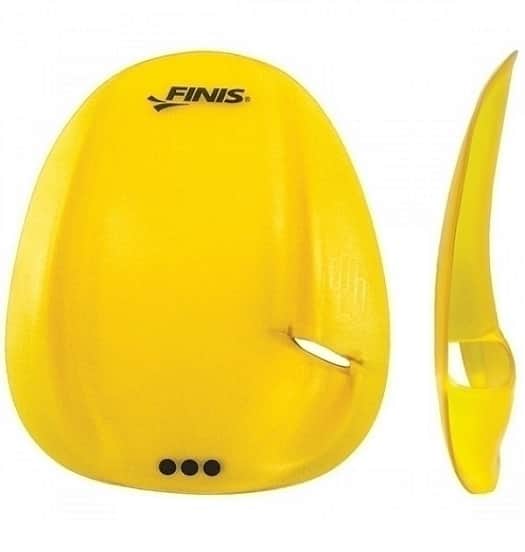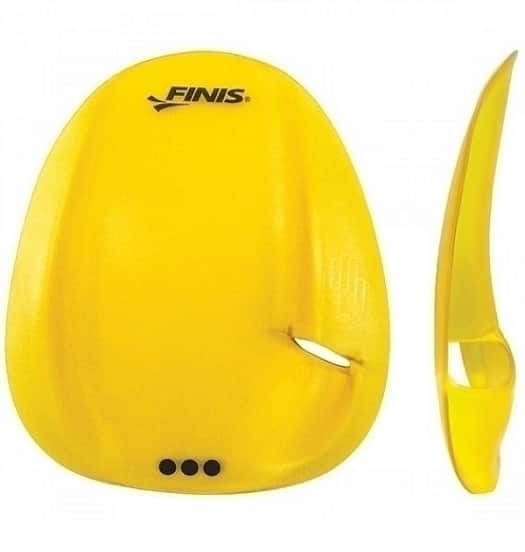 ---
More Swim Gear Guides:
Swim Gear Review: The FINIS Duo Underwater MP3 Player. While there is a ton of tech for swimmers, from Tempo Trainers to wearables, a waterproof music player has been the one swimmers want most. Here's a review of an underwater music player that finally delivers, the FINIS Duo.
Swim Gear Review: The FINIS Tempo Trainer Pro. Here's a quick review on how the FINIS Tempo Trainer Pro can help you become a better swimmer.
The Best Underwater and Waterproof MP3 Players for Swimming. Ready to level up your swim workouts with music? Here's a breakdown of the most popular underwater and waterproof iPod/mp3 players on the market today.