Mizuno's tech suits have quickly become one of the most popular racing suits for swimmers. Here's a review of the Mizuno GX-Sonic racing suits.
The Mizuno racing suits have been around for a while, but not fully available to North American swimmers until recently. Until they came stateside, swimmers would have to get them shipped directly from Japan.
The suits gained prominence during 2016 and 2017, when numerous swimmers wearing the Sonic racing suit won titles at NCAA championships, including Joe Schooling and his Texas teammates.
Caeleb Dressel would cement the suit as a must-have among competitive swimmers when he wore Mizuno suits during Dressel's 7-gold medal performance at the 2017 FINA World Championships, sparking even more interest in the suits.
Since then heaps of swimmers have been jumping on the Mizuno bandwagon, including Russian sprinter Vlad Morozov, American freestyle dynamo Blake Pieroni and countless university and international level swimmers.
See also: 7 Best Men's Tech Suits for Racing Fast
Today I am going to give you my review of Mizuno's jammers, arguably the best racing suits for men on the planet.
Mizuno GX-Sonic ST vs. Mizuno GX-Sonic MR
Mizuno produces two different models of their high-performance racing suit.
The Mizuno GX-Sonic III and IV ST Elite are designed with the flat-out sprinter in mind. With compression targeting the torso and hamstrings, the goal is maximum drag reduction and streamline throughout the swimming and kicking motion.
The first time you push off under the water you will get a sense of what I mean—your underwaters will feel like they are en fuego with these bad boys on. For you sprint specialists, this is the Mizuno suit for you.
The Mizuno GX-Sonic III MR Elite Jammer is made for mid-distance and stroke specialists (including medley and breaststroke swimmers who benefit from the flexibility of greater hip rotation in a jammer).
Fully certified to race by FINA, the GX-Sonic MR Elite is made with Sonic Light Ribtex, which not only helps to keep your muscles compressed and comfortable, but also reduce surface friction in the water by up to 9%.
How do the Mizuno racing suits size?
Getting a tech suit properly sized can be a bit of a guessing game, with different suit-makers playing by their own rules and measurements. I found that the sizing guide was a little conservative and ended up having to go UP a size.
Like all tech suits, they are supposed to be very snug. Don't be surprised if it takes you up to 15-20 minutes to wrestle your way into the suit.
When putting on the suit, regardless if you get the MR or the ST, pull your tech suit up carefully, slowly, and inch by inch. Although they are made of high grade fabric, it's also fragile.
The seams of the Mizuno jammers, which are bonded with tape, can break or rip if you apply to much force when pulling on the suit.
Mizuno racing suits are sized from 2XS to XL.
Mizuno GX-Sonic III MR Racing Suit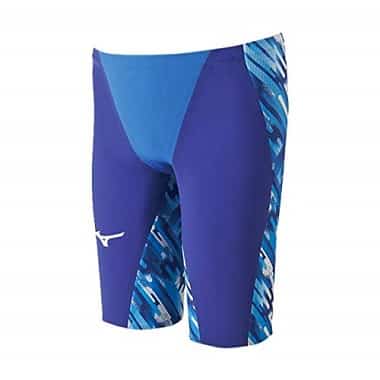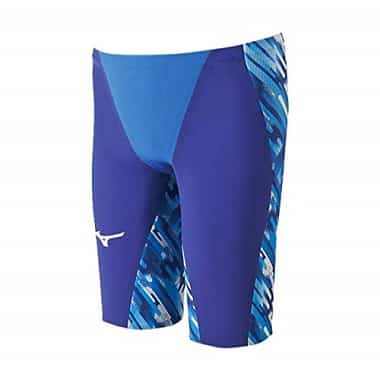 Mizuno GX-Sonic III ST Jammer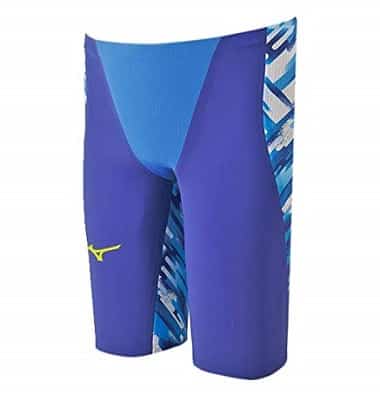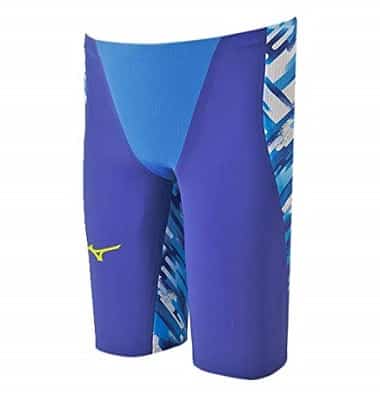 Mizuno GX-Sonic IV ST Jammer
This is the latest release of the GX-Sonic ST suit, and is usually priced around $50 more than the III.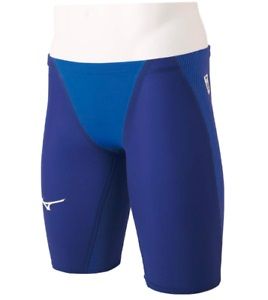 ---
More Tech Suit Resources and Reviews
9 Best Tech Suits for Crushing Your Best Times on Race Day. Competitive swimmers are always looking for the best tech suit to swim faster and more efficiently. Here is a detailed look at the top tech suits on the market that will help you demolish your PBs and the competition!
The Best Tech Suits for Sprinting. Sprinters in the water want more compression and "stiffness" in their racing swimwear. That's where these tech suits come in. Read on for a deeper look at the best tech suits for sprinters.