Motivation in the pool can feel like a fleeting thing at times. One day we are riding high, excited to throw down on every single last meter in practice, and then others every stroke feels like the world's biggest struggle.
Here are a few motivational swimming quotes to help you get going when you jump in the pool today or tomorrow:
1. It's a rough road that leads to the heights of greatness.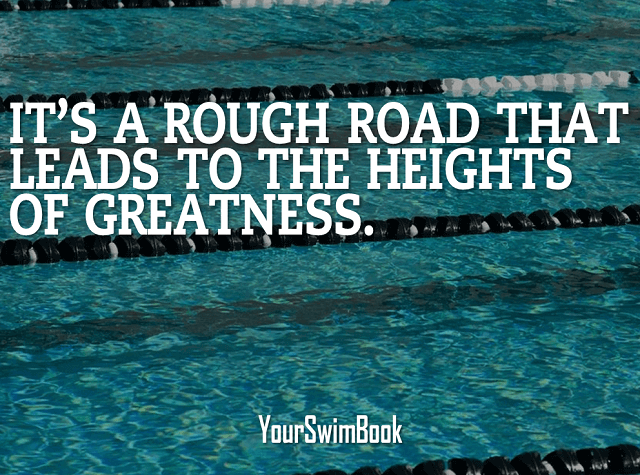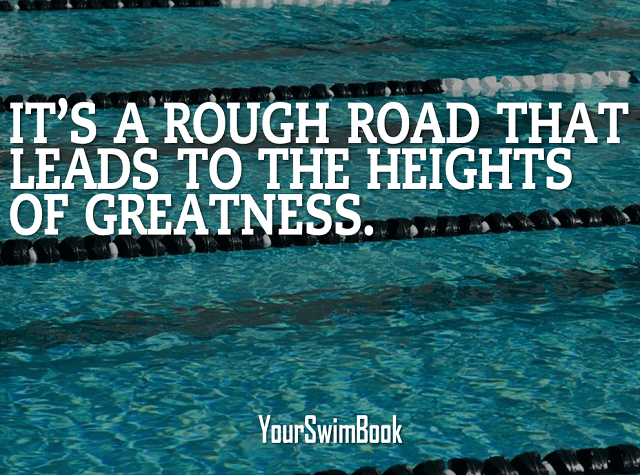 2. Greatness is earned, never awarded.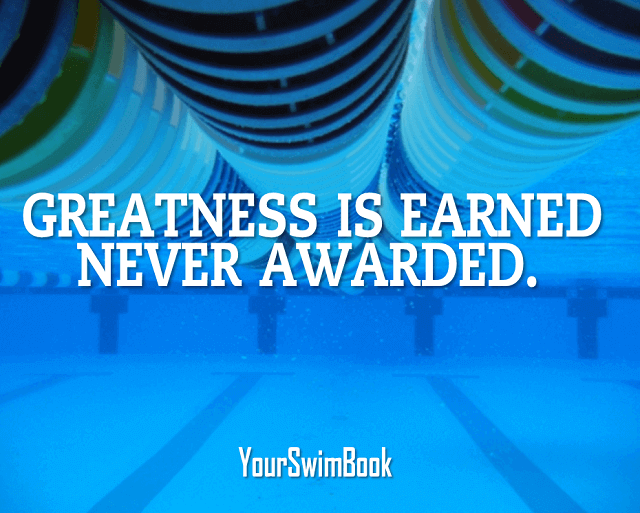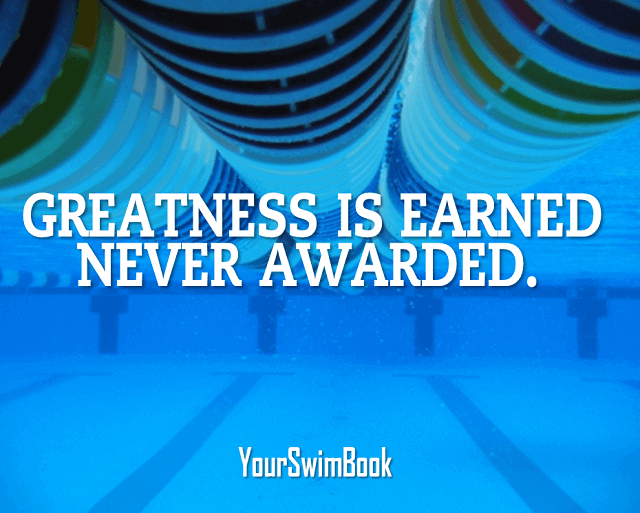 3. Be not afraid of greatness…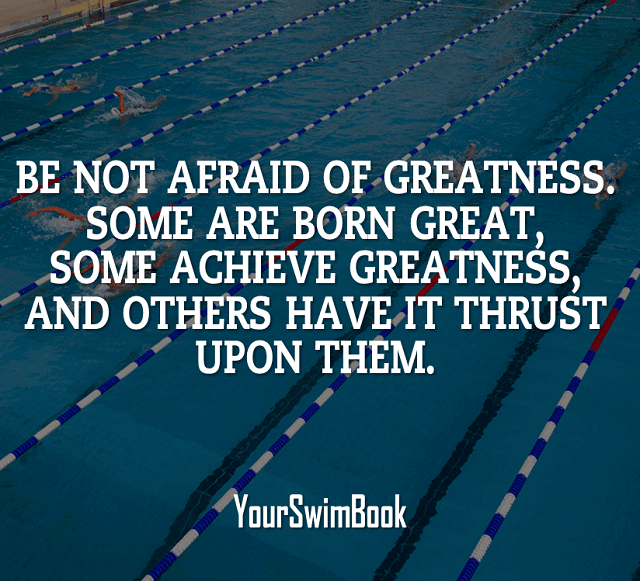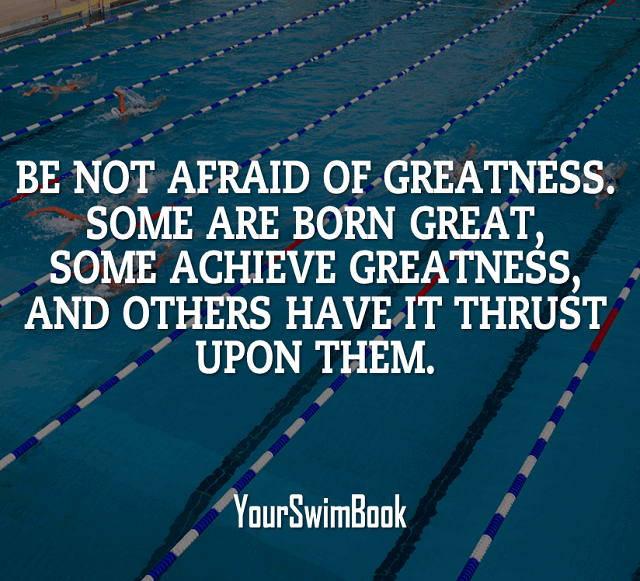 4. If it's greatness you want, stop asking for permission.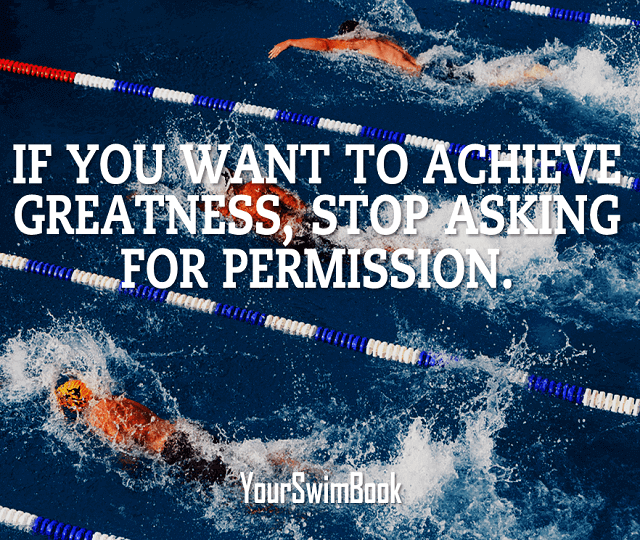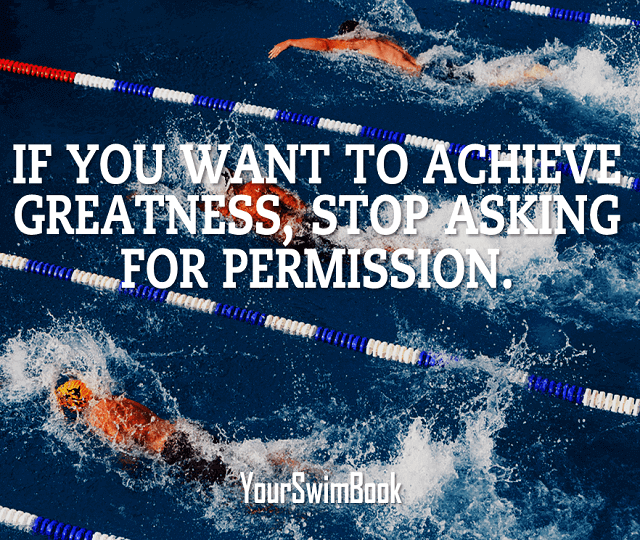 5. True greatness consists in being great in little things.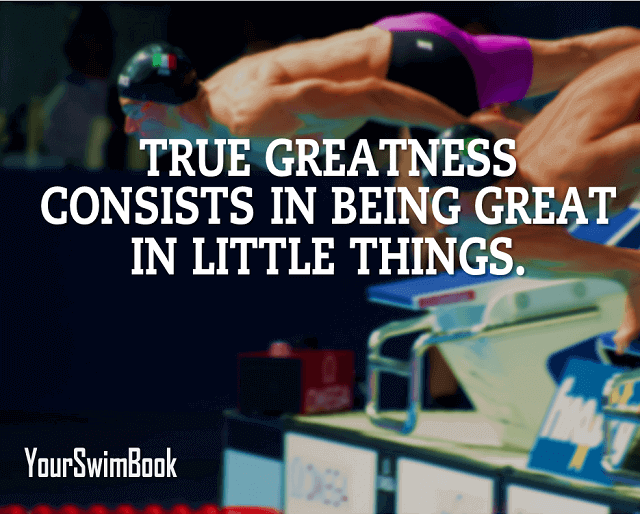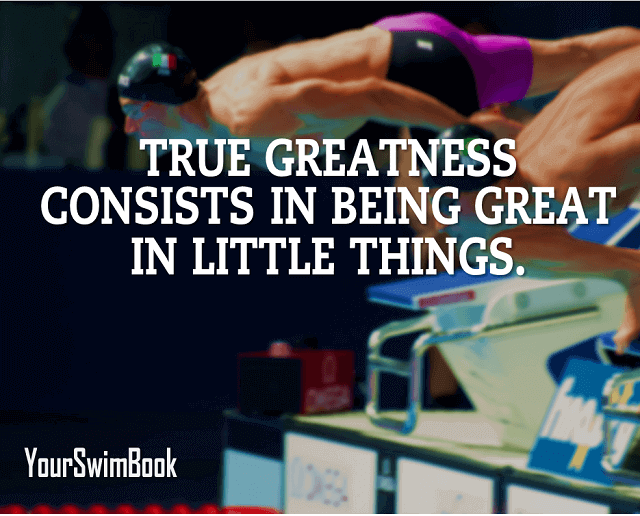 6. Action is the dignity of greatness.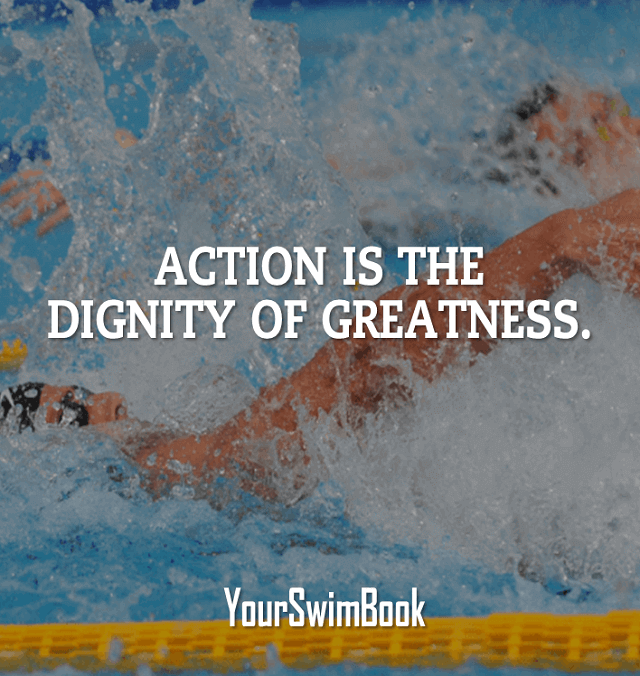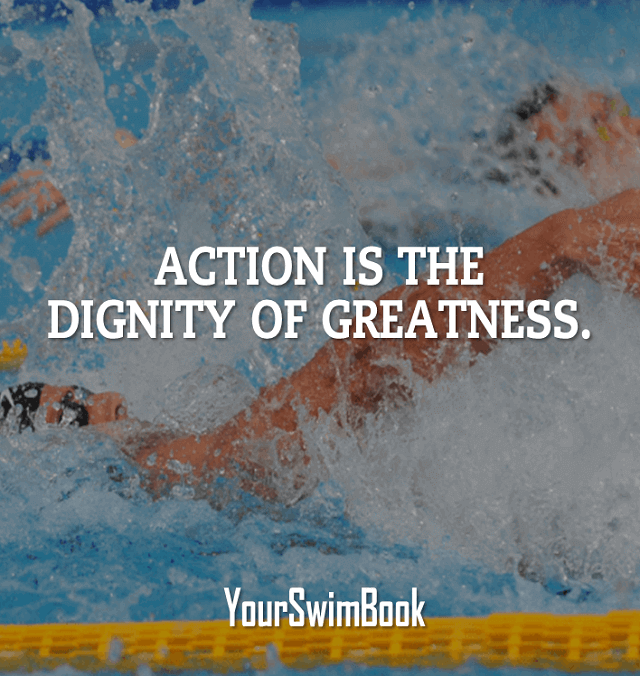 7. Expect that you will achieve greatness…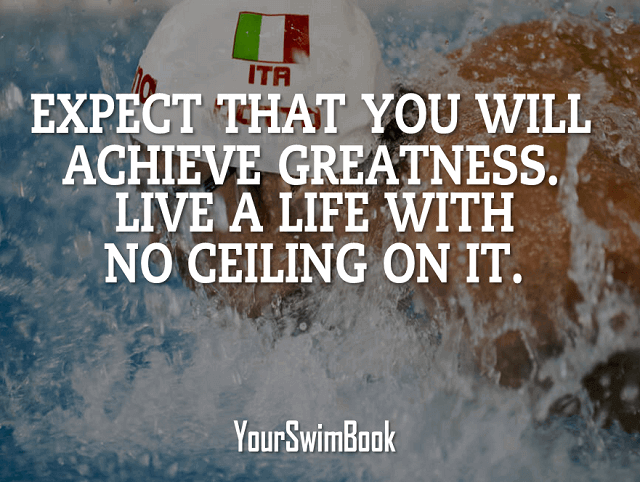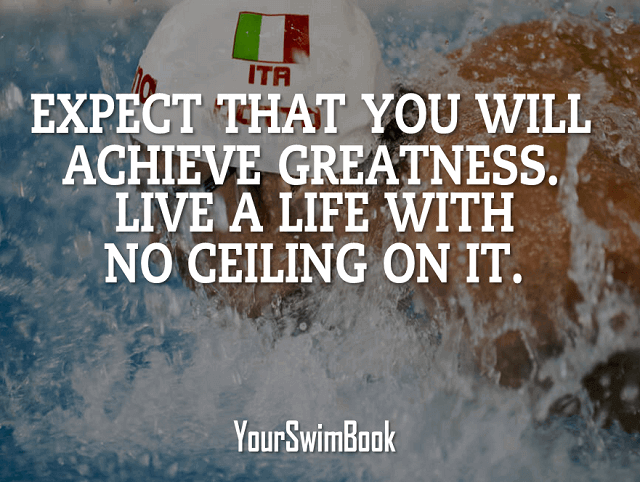 [divider type="thin"]
Take Your Swimming to the Next Level
YourSwimBook is a log book and goal setting guide designed specifically for competitive swimmers. It includes a ten month log book,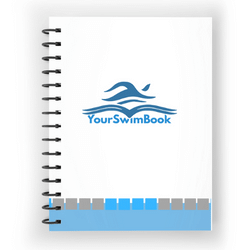 comprehensive goal setting section, monthly evaluations to be filled out with your coach, and more.
Learn 8 more reasons why this tool kicks butt now.
Join the YourSwimBook weekly newsletter and get motivational tips and more straight to your inbox. Sign up for free here.