Bundle up and conquer your open water swims with this guide to the best wetsuits for cold water swimming. Let's do this!
Like a lot of swimmers, when the Covid shutdowns happened in the spring of 2020 and local pools were shuttered, I hustled down to my local swim shop to pick up a new cold water wetsuit.
I needed to get my swimmin' fix in somehow, and if the pools were going to be closed indefinitely, it was time to get a wetsuit and hit open water.
After a couple of days of trying on countless wetsuits and talking to tri and open water friends, I ended up picking the TYR Cat 1.
While this particular wetsuit worked for me, I wanted to share my experiences with the other wetsuits that I researched and tried in the hopes that it will help you find the wetsuit for cold water swimming that will have you swimming fast and in comfort.
Some key things before we get started:
🔑 Thickness. Wetsuits are all made of neoprene rubber. 5mm is the thickest (aka will keep you warmest) you will find. Cold water wetsuits are thickest around the mid-section to keep your core warm.
🔑 Measurements. With each wetsuit you will see a thickness rating. Something like "5/3/3mm." The 5 is the core and hips area, while the other two numbers represent the back, arms and legs.
🔑 Sleeves vs no sleeves. Wetsuits come in a surprising variety of formats. For the most part in this guide, we are looking at full sleeve thermal wetsuits (some models offer sleeveless options).
🔑 Range of motion. Don't be scared off if the thickness of the wetsuit is lower in the extremities. Swimming properly requires the range of motion and flexibility to do so. A slimmer rubber along the arms, shoulders and back is okay.
🔑 Cost. Of course, this is one of the big things to look out for. Entry level wetsuits are around $300 while the premium ones can crack your wallet open for $400, $600 or more.
Alrighty, with all of that behind us, let's get right into a full breakdown of the best wetsuits for cold water swimming.
TYR Hurricane Cat 1 Wetsuit
🏆 Top pick – Best wetsuit for cold water swimming
I've been messing around with TYR equipment for as long as I can remember. From their Socket Rocket goggles to swim training fins, TYR has always held a place in my roster of training equipment.
When pools shut down in March of 2020 because of Covid, I knew that I would need a quality wetsuit to head down to the ocean and local lakes to get my daily fix of swimming.
The TYR Hurricane Cat 1 Wetsuit is the one I ended up choosing after a couple of days of research and testing. Made with 100% neoprene, the wetsuit has all the usual bells and whistles that you expect with a premium wetsuit for cold water swimming.
Specially placed panels help reduce drag and give a moderate amount of compression. Form fitting wrist cuffs help prevent water from seeping in. And a quick release ankle cuff is designed for speedy transitions, ideal for those who want to race triathlons in this wetsuit.
The Cat 1 is available in a few different sizes (S to XXL, which fits my 6'5 and 250lb frame perfectly) and formats, with a sleeveless version and both male and female sizing.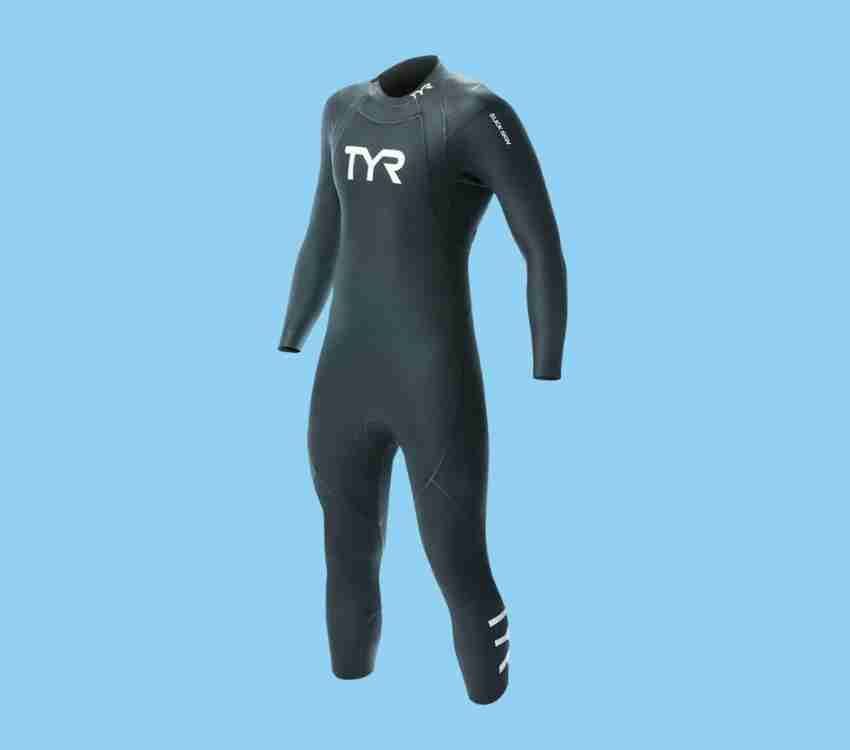 BlueSeventy Thermal Reaction Wetsuit
BlueSeventy is one of the unheralded names in the swim apparel business. They make well-priced tech suits, swimskins for triathletes, and even swim training gloves for water exercise classes.
The BlueSeventy Thermal Reaction Wetsuit is perfectly suited for those who want to swim in chilly waters and do so with a proven brand that is low-cost.
The thickness around the hips and core of the suit is the thickest you will find in a neoprene wetsuit—5mm—while the arms and back give you a slimmer profile, allowing for more range of motion while you are swimming.
The back zipper with an attached strap makes zipping in and out of the wetsuit easy, and stretchy cuffs make sure that your wetsuit is getting water-logged while you are stroking your way through the cold water.
Price-wise, the BlueSeventy Thermal Reaction runs around $660 (check current pricing and availability over at SwimOutlet)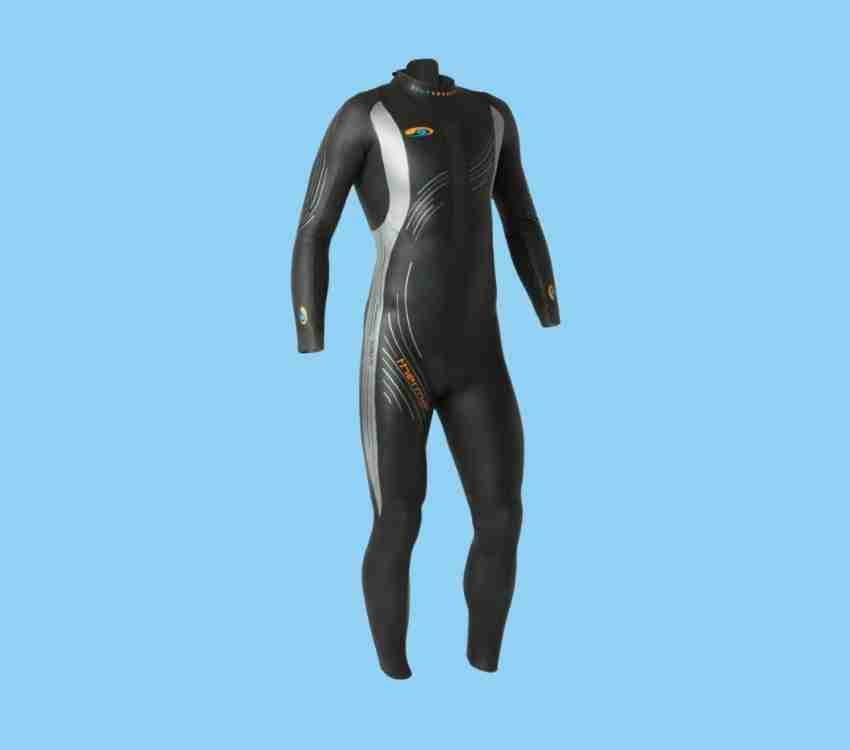 Synergy Adrenaline Full Sleeve Cold Water Wetsuit
One of the things that makes me a little mental about "tech" fabrics is the proprietary jargon that comes with the marketing materials. Synergy, another one of the low-cost makers of open water and triathlon swim gear, is guilty of this, with terms like "unsurpassed 680 percent flexibility" and "HiFlex panels" littering the literature for this wetsuit.
Once you get past the hyped-up tech talk, what you have left is a very durable and comfortable wetsuit in the Adrenaline that is ideal for the open water swimmer.
The Adrenaline is thick—with 5/3mm neoprene thickness, quick release ankle cuffs for fast transitions, and panels in the forearm designed to reduce drag and give a little boost of compression.
One of the things I liked most about this wetsuit is that chafing was not as bad as some other I've tried in the past.
While a moderate amount of chafing is almost unavoidable with wetsuits, especially when you are just starting out with one, the Synergy Adrenaline's design cleverly reduces undue friction.
Synergy sells these for a super reasonable $370 (check Amazon for current pricing and availability) and comes in full-sleeve and sleeveless options.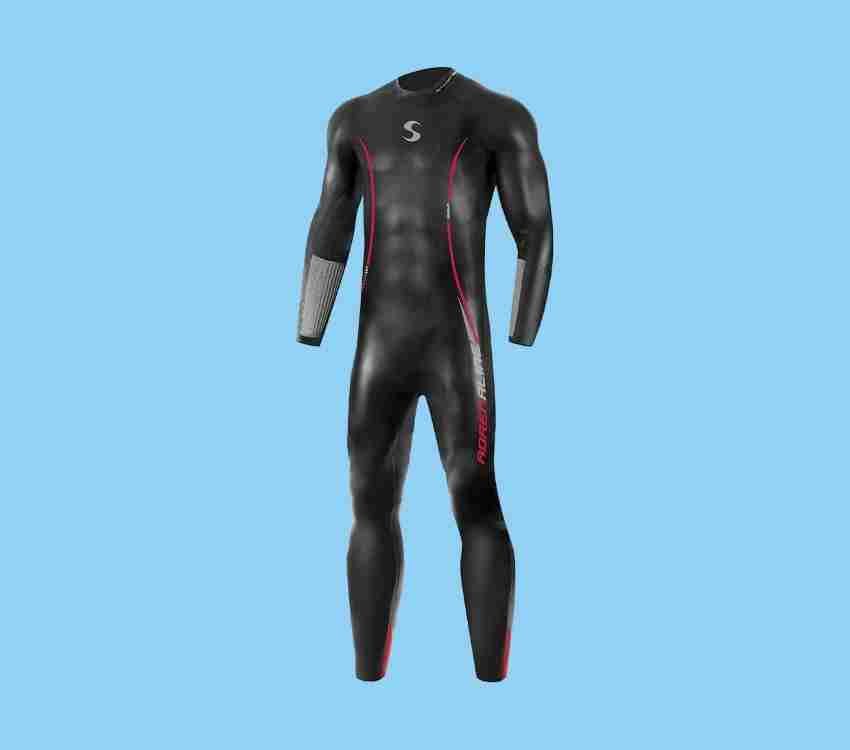 Orca Open Water Wetsuit
True story: I'm obsessed with orcas. You know, like killer whales.
Which maybe explains why I've always fan-boy'd hard on Orca's apparel and kit. The Orca Transition Triathlon Bag, for example, is something I reviewed and loved.
The Orca Open Water Wetsuit is a perfect example of something simple done really well. While not as thick as the others on this list, with a maximum of 3mm thickness through the mid-section, the wetsuit does balance high visibility (who can miss that pylon-orange color out on the water?), and paneled compression for a custom and drag-reduced fit.
The biggest benefit of this wetsuit is the Emerid System. It's a personal identification chip in your wetsuit that can send out an alert in the event of an accident or emergency. Exceptionally handy for swimmers who swim on their own in open water, doesn't require any batteries, and is super easy to set up.
The Orca Open Water Wetsuit is also very affordable, with SwimOutlet retailing them for around $400 (check for size availability and current pricing at SwimOutlet).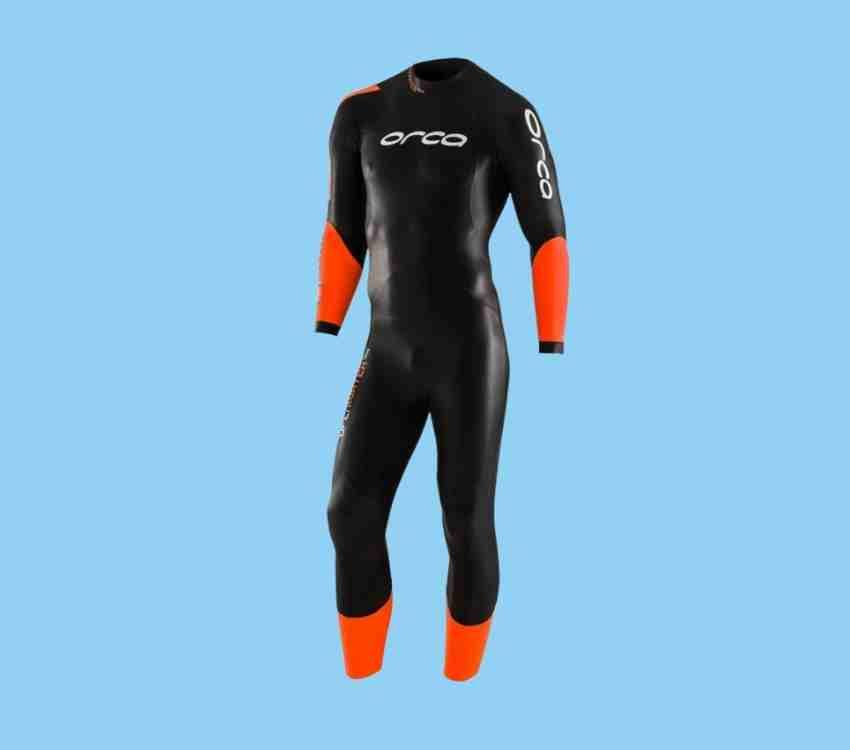 BlueSeventy Sprint Triathlon Wetsuit
Another entry by the folks over at BlueSeventy. The Sprint Triathlon Wetsuit is a thinner wetsuit designed for cold-but-not-too-cold open water swimming. Users consistently love the durability and comfort of this wetsuit.
Made with Yamamoto neoprene, and with a thickness of 3mm and 4mm around the mid-section, the Sprint gives a surprising amount of flexibility and range of motion in the arms.
A tuckable lanyard on the back is attached to a zipper to help you transition quickly and a lower set collar means your neck won't look like an exploded ketchup packet when you are finished your swim. The exterior shell has a smooth silicone coating for reducing excess drag and "easy out" ankle cuffs help you rip through the transition area.
While most pro triathletes will look for something more "techy" the Sprint is a perfect entry and mid-level triathlon wetsuit, especially at a price point of around $250 (check Amazon for current pricing and availability).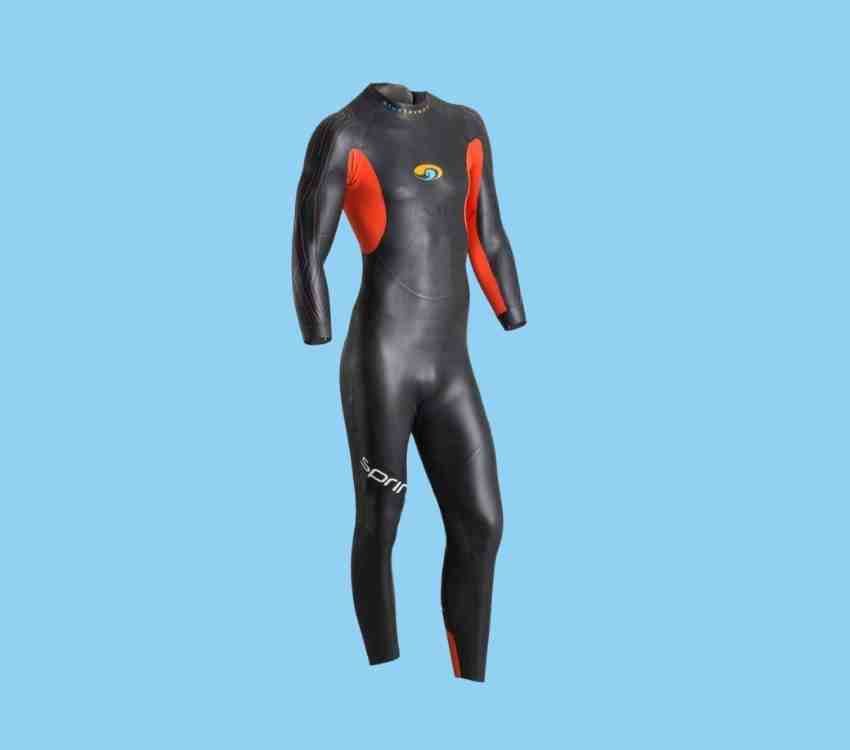 Recommended Reading
I've reviewed a lot of open water swim gear over the years. Below is a breakdown of some other types of cold water swimming equipment you will need when headed out for your next swim.
5 Best Neoprene Buoyancy Swim Shorts. Want the wet-suit experience in training? Here's how neoprene swim shorts can help prepare you for competition, improve your body position in the water, and swim faster in training.
4 Best Neoprene Swim Socks for Open Water Swimming. Want to keep your feet warm while swimming in cold open water? Here's your guide to the best neoprene swim socks.
Best Neoprene Swim Caps for Cold Water Swimming. Looking to stay warm and visible while open water swimming in chilly water? Here's a breakdown of the best neoprene and skull swim caps for cold water swimming.