For many swimmers they can hardly remember the sport without the greatest swimmer of all time, Baltimore's Michael Phelps. Since the 2000 Olympics in Sydney he has been a driving factor in the sport, captivating the world every four years and captivating the rest of us each time he stepped on deck.
With Rio just a few short months away, and the final goodbye getting closer and closer, Under Armour put together a stunning commercial of Michael Phelps as he prepares for his final Olympics later this year in Rio.
Under Armor has been Phelps' "dry-land" sponsor for quite some time, and even though they don't make swim suits it's a testament to Phelps' star power that the company stuck with him during his most recent out-of-the-pool struggles.
The commercial is simple, and comes with Phelps not saying a word.
He doesn't need to.
There's nothing more that needs to be said.
It's just him, the pool, and one final showdown.
Enjoy:

Also, Under Armour released a video of Phelps and his fiancée watching the commercial for the first time.
Their reaction I suspect echoes that of many of us who have watched the young 15-year-old from the Sydney Olympics mature into a father-to-be.
---
Take Your Swimming to the Next Level
YourSwimBook is a log book and goal setting guide designed specifically for competitive swimmers. It includes a ten month log book,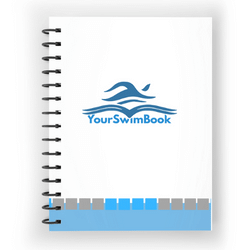 comprehensive goal setting section, monthly evaluations to be filled out with your coach, and more.
Learn 8 more reasons why this tool kicks butt now.
Join the YourSwimBook weekly newsletter and get motivational tips and more straight to your inbox. Sign up for free here.