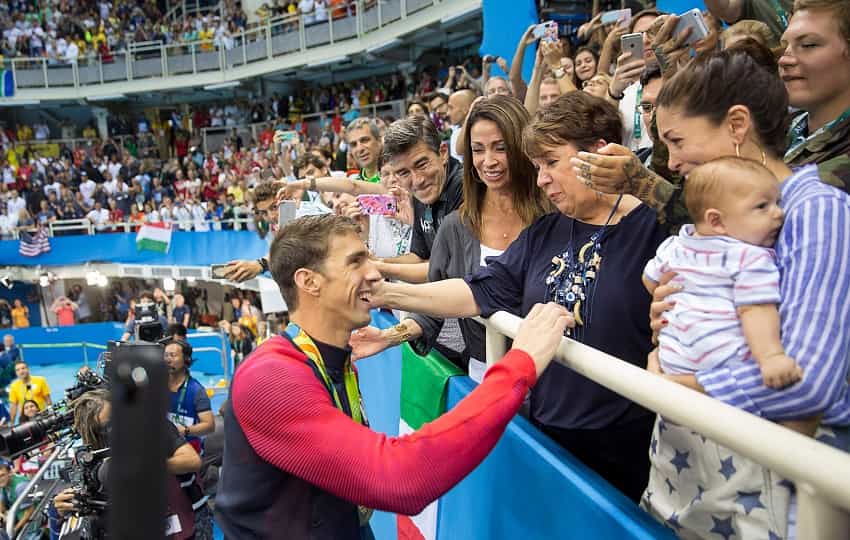 If you're new to the sport of competitive swimming, or you are an experienced swim parent looking at helping your kiddo during the upper levels of the sport, here's where you'll find some of my favorite articles, tips, and resources to help your swimmer.
The articles, tips, and resources for swim parents in this section are born from over thirty years in the sport, from my earnest beginnings as a summer club swimmer to national finalist. Over the past half-dozen years I have been full-time researching and studying high-performance swimmers and organizations. Along the way I have been fortunate to learn and talk to countless swim parents, swimmers, and coaches.
The swim parent lifestyle is challenging, confusing, and often thankless.
The swim parent wears many hats, from nutritionist, to chauffeur, to psychologist. While the sport of swimming is awesome, many swim parents are surprising that there is far more to it than just swimming up and down the length of a pool.
From managing pre-race nerves to finding the best swim parent resources in your area, it's all here for you.
And of course, if there is a topic or subject that you feel more swim parents should know about, sign up for my free weekly newsletter and let me know. I would love to hear from you.
---
Most Popular Swim Parent Articles
How to Be an Awesome Swim Parent. The swim parent lifestyle is a challenging one. Here is how to juggle wanting the best for your kid by encouraging them to take accountability and ownership of their swimming.
The Best Resource for New Swim Parents is Sitting in the Stands with You. For the new swim parent, getting involved with the sport can feel overwhelming. Fortunately, there is a killer resource already sitting in the stands with you.
The Best Advice I've Ever Heard a Swim Parent Give Their Kid. With all the conflicting advice on how best to hype and motivate your little swimmer, here's one simple adage that hits all the right notes.
Try This Quick Question the Next Time Your Child Has a Bad Swim. It's difficult enough watching your child have a bad performance. It's often harder trying to figure out what to say to them after.
Why Isn't My Child Being Moved Up a Group? When a swimmer out-speeds their group-mates, it is natural for the swimmer and parent to expect the athlete to graduate a group. It's not always so simple.
The Research Behind Super Champions. We all want to be great, but we tend to imagine that success in the water begins and ends with talent. As it turns out, mindset, the support system they have, and the way athletes face challenges, are critical indicators of how far an athlete will go with the sport.
The In-Season Swim Meet: What Parents Need to Know. Why do swimmers attend in-season meets? Here's a primer for swim parents on what they should actually be expecting from their swimmers at these type of meets.
12 Things You Learn Becoming a Swim Parent. A look on the lighter side of the swim parent lifestyle, from the perpetual sogginess to the massive food bills, here are some of the lessons swim parents pick up along the way.
Michael Phelps' Mom on How to Raise an Olympic Champion. The GOAT's mom is asked constantly for the secret to success. Her answer? Parents parent, coaches coach, and swimmers swim.
How to Avoid Burnout in Competitive Swimmers. Intrinsic motivation and ownership are two sure-fire ways to keep swimmers engaged and motivated during the long haul of a season and career.
Swim Parents: Your Stress and Expectations are Contagious. As a swim parent who wants the best for their little swammer you know that it can be very difficult walking the fine line between being too involved and being too aloof with your kiddo's performance.
For the swimmer who worries about disappointing their parents. One of the very real concerns your swimmer has on race day is disappointing you.