The Arena Carbon Ultra Jammer is the newest tech suit offered in Arena's Carbon line. Here's a breakdown on this high-performance suit.
The Carbon line of suits are one of the most popular series of jammers for competitive swimmers.
The Arena Carbon Ultra Jammer is the newest of them all. Here's a quick review on the Ultra and what you need to know about this slick-looking jammer.
What's New with the Ultra?
Higher amount of elastane (47%) and carbon fiber than other Carbon tech suits.
New design and compression paneling. called "Infinity Loop" inner construction, this updated design is supposed to be able to better connect muscle groups.
It's rated as having the most amount of compression possible in the Carbon line.
Gregorio Paltrinieri, Olympic champion in the 1500m freestyle, wears this suit. Fair enough!
Priced similarly, if not slightly more expensive, compared to the other Carbon suits.
Because of its high level of compression, and the updated inner layer of paneling and grids, the suit is pretty tough to get on. But hey, isn't that what jammers are for—struggling for an hour in order to shave a tenth?
Sizing Info: Arena Carbon Ultra Jammer
According to Arena, most swimmers go a size up from their training suits when using this suit. Below is a sizing chart to give you an idea of where you will fit when it comes to this suit.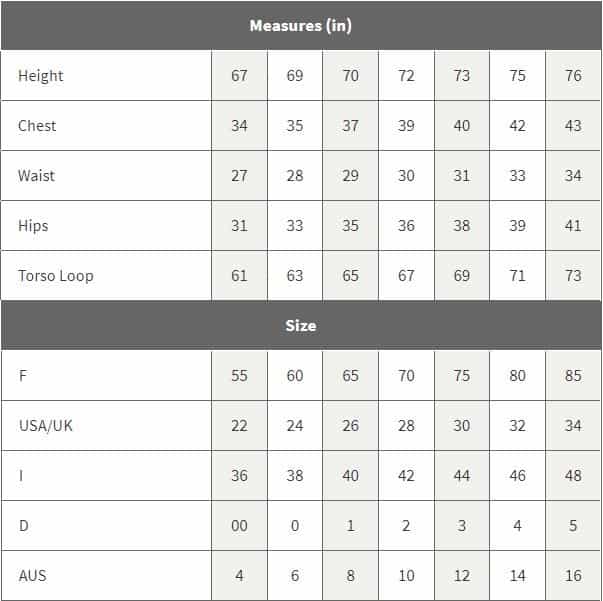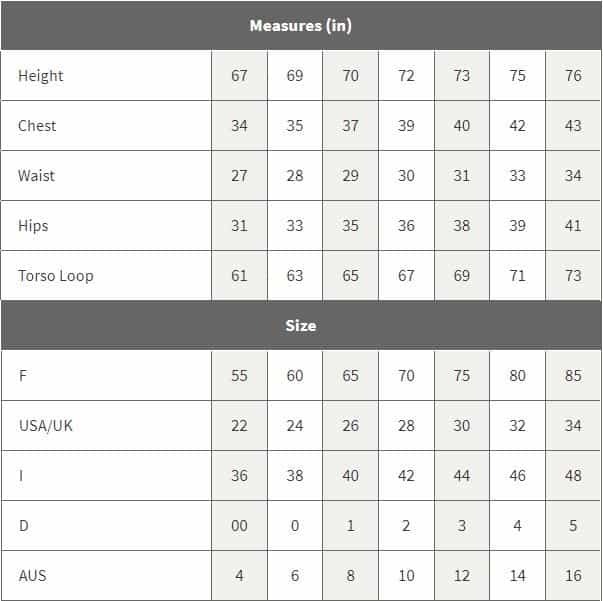 Taking Care of the Ultra
Investing in a new jammer is not cheap—you don't need me to tell you that.
You can better protect your investment with these quick and easy steps, ensuring that you will get a few more wears out of that expensive racing suit:
Rinse with cold water after use. Jammers break down over time because elastane, one of the main fabrics used in the suits, degrades when mixed with chemicals (i.e. chlorine). When you hop out of the water, and you are done for the session, rinse the suit off with cold water. Don't use soap or shampoo to wash the chlorine out.
Wrap in a towel and air dry. Once rinsed, lay it out on a towel, roll it up, and once you get home or to the hotel, let it air dry. These suits dry quickly (they are water repellant, after all). Throwing it in the dryer will zap the elastane, so under no circumstances do that.
Take it out of your bag. I know this is a tough one—but make sure you take the suit out of your swim bag at the end of the day.
Where to Buy the Arena Carbon Ultra Jammer
Prices vary on Amazon, with the suit costing anywhere between $200-300. Click here to shop this swimsuit on Amazon.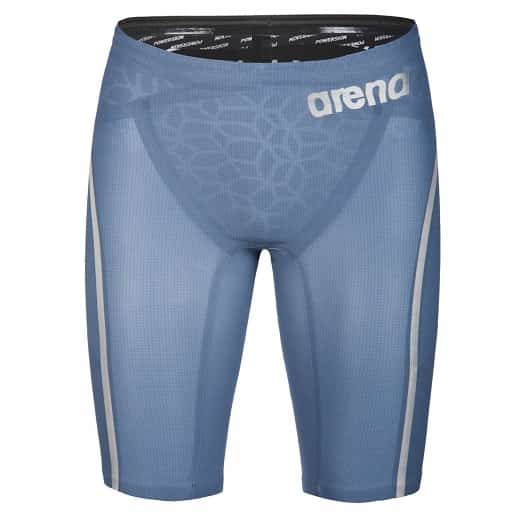 ---
The Other Suits in the Arena Carbon Jammer Series:
Not only is there a heap of different tech suits and jammers out there, Arena has their own line of jammers that vary in material and compression. Here's a quick recap on each of them (click on the link for a full review):
Arena Carbon Pro Jammer. In terms of compression, this one is the "stiffest" of the Arena tech suits. Ideal for sprint events, particularly freestyle, backstroke and butterfly.
Arena Carbon Flex Jammer. As the name suggests, the compression is paneled so that you get a little more freedom of movement with this suit. This is particularly key for you breaststrokers out there (world record smashing breaststroker Adam Peaty rocks this suit). Also very handy for individual medley specialists, or swimmers who compete in a wide array of events and distances.
Arena Carbon Air Jammer. The lightest of the Carbon jammers (as the name would suggest), it weighs 30% as the other Carbon suits. As a result, this suit is also not as durable as its brothers and sisters. It does make up for this, however, with an extremely comfortable compression that makes it ideal for distance swimmers.