The Arena Carbon Flex jammer is the most versatile of the Carbon series of suits. Here's a review and breakdown for this popular jammer.
Looking for a suit that maximizes freedom of movement, but still provides the compression and water-repellent features?
As it's name suggests, the Carbon Flex jammer is basically made for swimmers who need lots of range of motion and to be able to rotate their hips, making the jammer ideal for breaststrokers and I.M.'ers.
One of the most common experiences I've heard with swimmers wearing this suit is that when drawing their heels up to their butts while performing breaststroke kick there was little to no resistance. Which is handy, obviously.
What kind of swimmer would benefit most from the Carbon Flex? Breaststrokers and individual medley swimmers. The range of motion in the suit is ideal for swimmers who need to be able to kick breaststroke without the suit tightening up on them.
While it might be hard to distinguish the Arena Carbon suits, the Flex is designed for greater range of motion and freedom of movement.
While I really like the Arena Carbon Pro for my main events (the 50 and 100 freestyle), the much stiffer compression and paneling does make it harder for longer events, as well as for events that would require better hip mobility. The Arena Carbon Air jammer, on the other hand, is a much lighter jammer that is well suited for extended wear (mid-distance to distance events).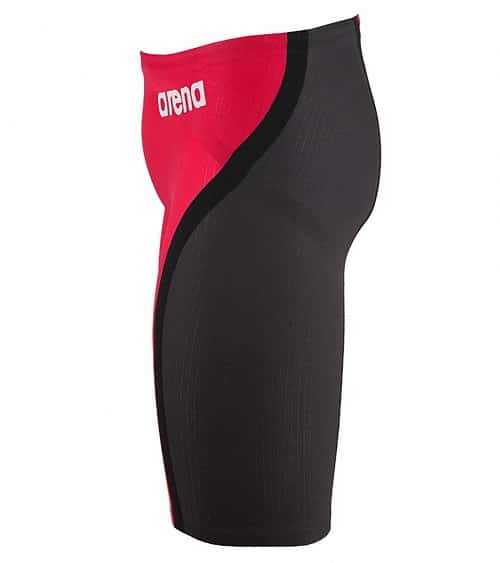 Pro tips for maximizing your Arena Carbon Flex:
Throw water in your suit before your race. Something I have experienced from time to time with my jammers is getting a little bit of water shoot down the backside of my suit on my first flip turn. This is usually because the suit doesn't come up high enough on my rear end, or because the suit slides down a little bit after diving into the water. There are two things you can do to prevent this: (1) tie your suit up a little tighter and (2) splash some water on the inside of your suit before the start. It will help make your suit "stick" to your skin.
Rinse the suit with water. The Carbon Flex is made with 47% elastane (aka lycra). While that sounds cool (or whatever), the reason I bring this up is because elastane is very fragile when it comes to mixing with pool chemicals. It's what wears and tears so quickly and causes the suit to fade so quickly. After each wear, make sure you rinse it out quickly with cold water. It will significantly extend the shelf life of your suit (and save you a lot of buckeroos in the process).
It's still just a suit. I get emails all the time from athletes wondering what the "best" tech suit on the market is. The reality is that the best jammer won't fix poor training and technique. No matter how well the swim companies market these suits, the effects of them are only as powerful as your training. The suit you do end up choosing is just a small aspect of your overall performance, so don't stress too much about which jammer you do end up rolling with.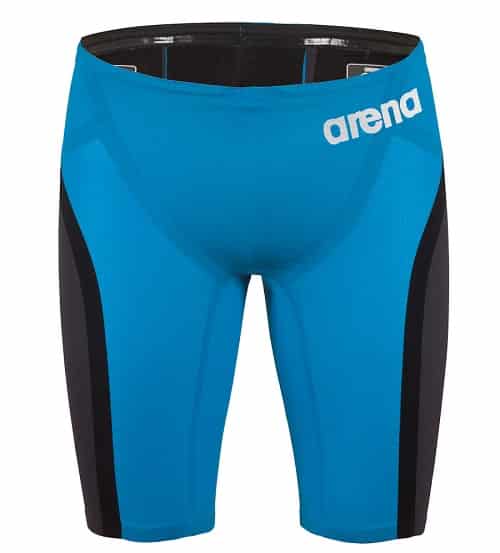 ---
More Stuff Like This:
Jammer Reviews: The Top 5 Jammers for Fast Swimming. Looking to pick yourself up a new jammer? Here is a full breakdown and set of reviews on the most popular swim jammers on the market.
10 Tips for Making Your Tech Suit Last. So you've gone ahead and made the investment–now here is how you make that investment last.
Tech Suits: The Swimmer's Ultimate Guide to Racing Suits. Everything you ever wanted to know about racing suits for competitive swimmers, from it's controversial history to what current swim stars are wearing.