Arena is one of the top swim brands on the pool deck.
From swim goggles to tech suits, Arena has a long and storied history in the water.
For swimmers looking to kit themselves out with an Arena tech suit, below is a review of Arena's current line-up of swimsuits for competition.
No matter what your budget or skill level in the pool, there is an Arena racing suit for you and your goals in the water.
Let's jump right in.
Arena Powerskin Carbon Core FX Tech Suit
⭐ Best Arena tech suit for sprinters
The Carbon Core FX is built for one thing and one thing only… blinding, unapologetic speed.
An updated suit based on the same compression as the Carbon Ultra, the Core FX suit features the highest amount of compression among Arena's line of racing suits, and has the highest concentration of performance fabric (elastane) at a whopping 47% of the total suit fabric.
The Arena Carbon Core FX has a carbon-lined "cage" that promotes extra core support and twin taping through the thighs and buttocks for added stability (promoting better body position in the water, too).
The Carbon Core FX, along with the Speedo Pure Intent, is one of the best tech suits for sprinters.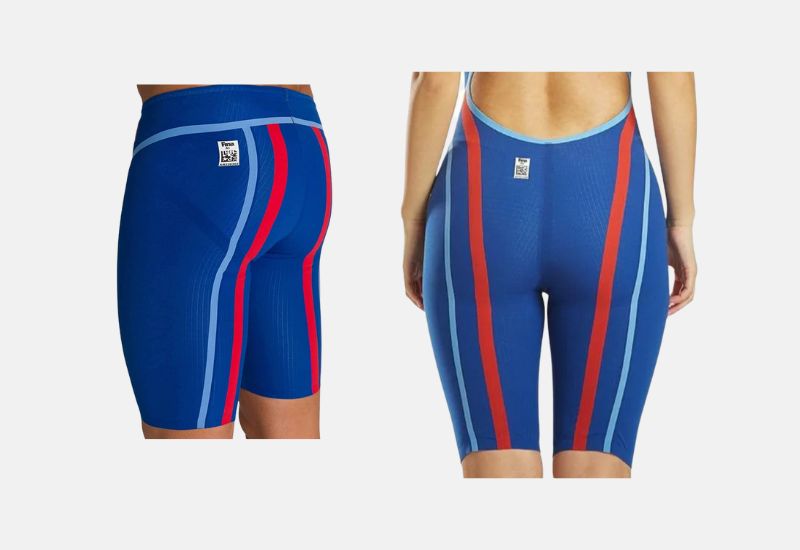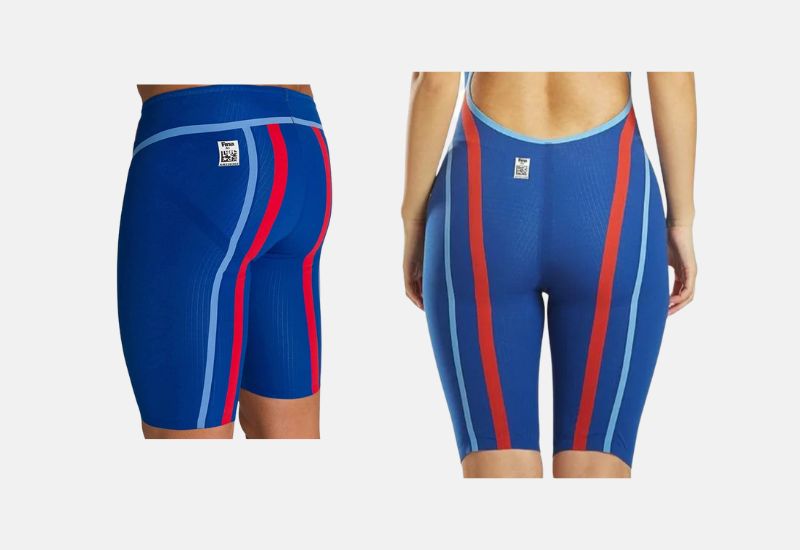 This suit, being Arena's fastest, is not cheap, with the kneeskin costing $550 and the jammer retailing for around $395.
Key features:
Best Arena tech suit for sprinters
Maximum compression
Most elastane of any Arena racing suit
Available in three different color combinations
Material: 52% polyamide, 47% elastane, 1% carbon fiber
FINA approved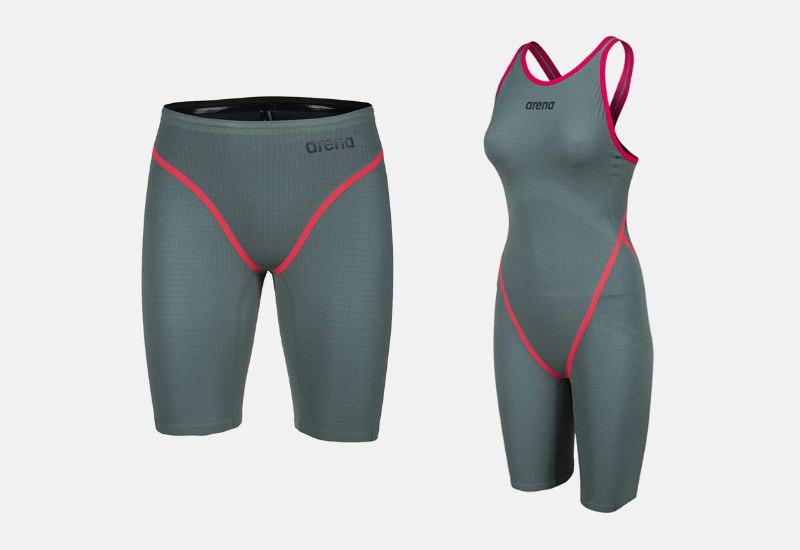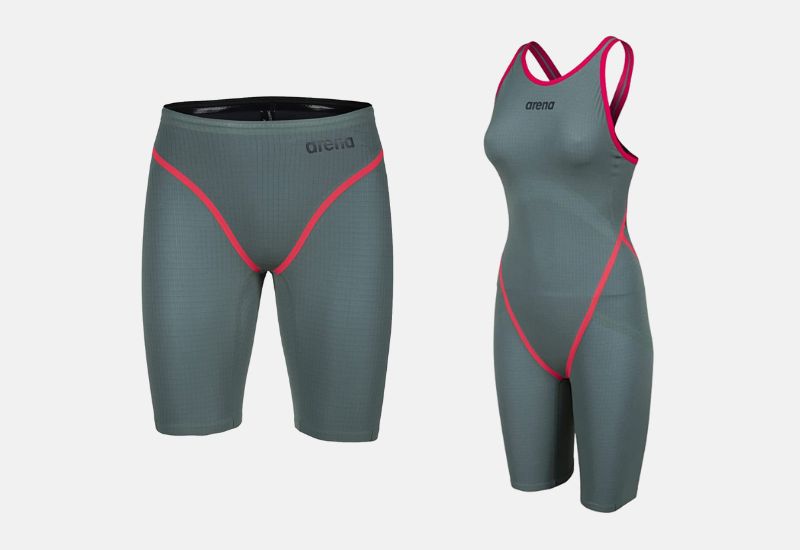 ---
Arena Powerskin Carbon Air2 Tech Suit
⭐ Best Arena tech suit for stroke specialists
The Carbon Air2 is a premium racing suit using all of Arena's experience and technical know-how to make a suit that is super light and super fast.
Like its predecessor, the Arena Carbon Air, the Carbon Air2 is seamless (it's made from one piece of fabric and bonded), has a three-layer lining that allows swimmers to utilize full of range of motion in the water, and carbon fiber bands help maximize compression.
This suit is fast and as a result is not cheap, with the kneeskin version retailing for $450 and the jammer costing $330. While FINA approved, 12-and-under swimmers are not allowed to use the suit.
Arena offers the suit in a variety of solid colors as well as some limited-edition prints. (The Gator prints of this suit are absolutely unreal.)
Stroke swimmers will love the flexibility and "lightness" of this suit.
Key features:
Material: 65% polyamide, 34% elastane, 1% Carbon fiber
Seamless construction
Three-layer lining for exceptional flexibility
Available in five colors and several limited-edition prints
Ideal for stroke swimmers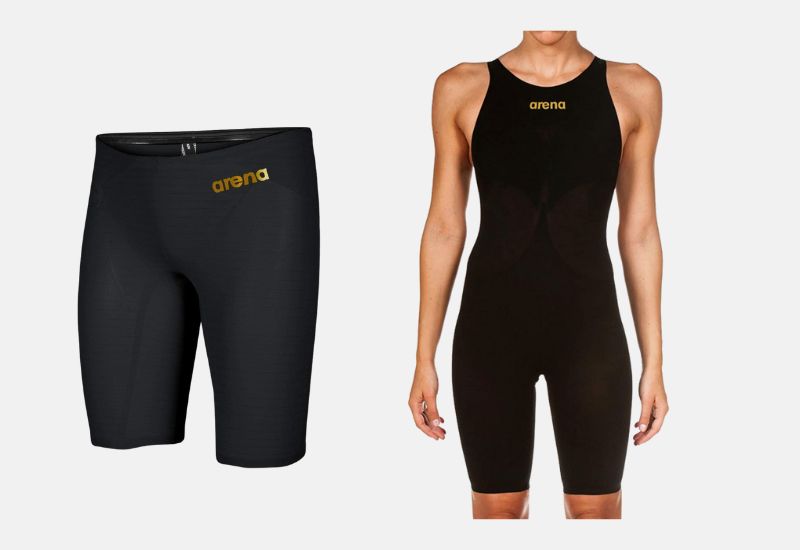 ---
Arena Powerskin Glide Tech Suit
The Carbon Glide is another racing suit that features a high degree of compression. The Carbon Glide is between the Core FX and the Air2 when it comes to compression, giving swimmers the best of both worlds.
The suit features Arena's patented "Hydroglide" shell that is laboratory-tested for reducing drag and resistance in the water.
Carbon fiber grids help increase compression in key areas (hips, glutes and core, for example), and Arena offers the suit both as a jammer or a kneeskin in a huge variety of colors and prints.
Being a particularly "techy" tech suit, it's also not cheap, coming in at the more expensive end of the spectrum when it comes to pricing.
Carbon Glide kneeskins run for around $550 and jammers cost between $350 and $395.
Key features:
Fabric composition: 57% polyamide, 42% elastane, 1% carbon fiber
Arena's most technologically advanced racing suit
Tons of color options and limited-edition prints
Best balance of flexibility and compression
Three-layer construction for excellent range of motion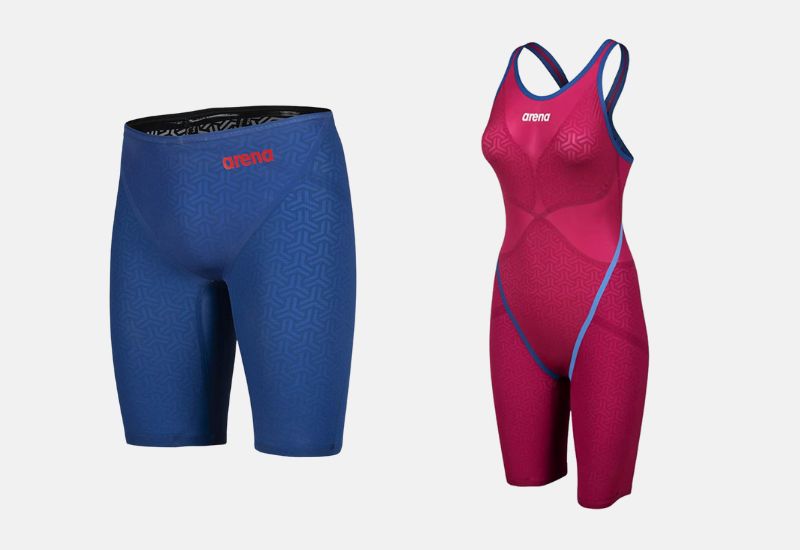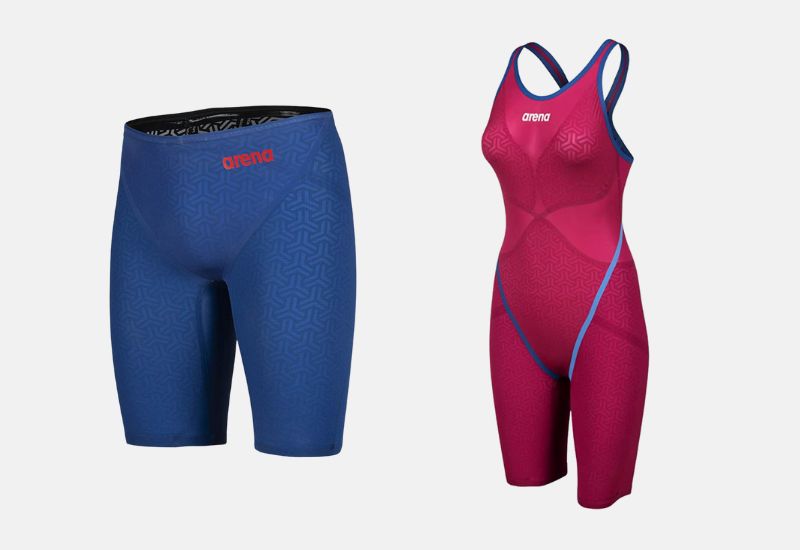 ---
Arena Powerskin ST 2.0
⭐ Best budget-friendly Arena tech suit
Looking for a budget-friendly tech suit that combines the performance-enhancing compression of a quality racing suit with a decent price tag?
Look no further.
The Arena Powerskin ST 2.0 is my favorite tech suit for swimmers looking to spend around $100 or so on a swimsuit for competition.
It features a paneled system that provides excellent compression through the hips and glutes, helping you swim with an efficient body position in the water.
Arena offers the suit in over a half dozen colors, the suit provides core stability and is relatively easy to pull on when sized properly. I've used this swimsuit for both competitions (not the Big Meets, but all the unshaved and untapered meets over the years) and even practice.
Thanks to the increased amount of polyamide in the suit, it is extremely durable for a racing suit.
Key features:
Excellent budget-friendly option ($100 for jammers, $140 for kneeskins)
FINA-certified and 12-and-under compliant
Material: 71% polyamide, 29% Elastane
Tons of color options
Arena's most durable racing suit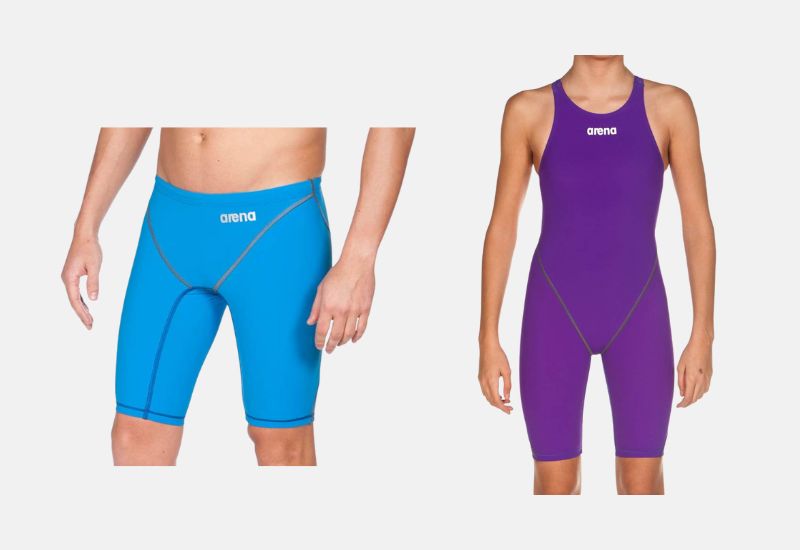 ---
Arena Powerskin R-Evo One
⭐ Best for: Swimmers who want tech suit performance on a budget
The Powerskin R-Evo One is a mid-tier racing suit that is exceptionally comfortable with great range of motion.
The suit is built from a single piece of fabric (hence the name), eliminating any additional seams and extra sources of drag while swimming down the black line in the pool.
Made mostly with polyamide, this is a tech suit that is more durable than the "elite" Arena racing suits listed above.
Additionally, the R-Evo One doesn't come in a lot of sizes (or colors), so swimmers have limited options when it comes to finding one that suits (ha! Swim pun!) them.
** The Arena R-EVO One is also available as an open water swimsuit with full leggings.
Key features:
Mid-tier pricing ($240 for kneeskins, $100 for jammers)
Fabric: 78% polyamide, 22% elastane
Made with one piece of fabric for reduced drag
FINA certified and 12-and-under approved
Available in youth and adult sizes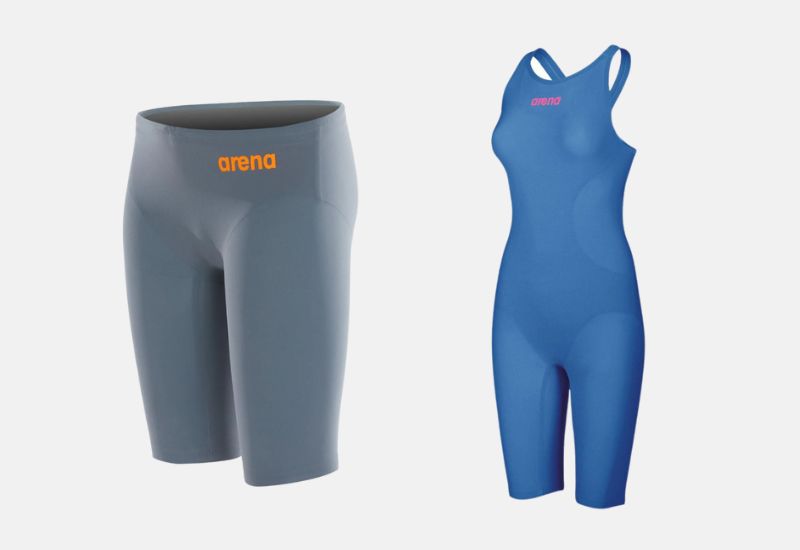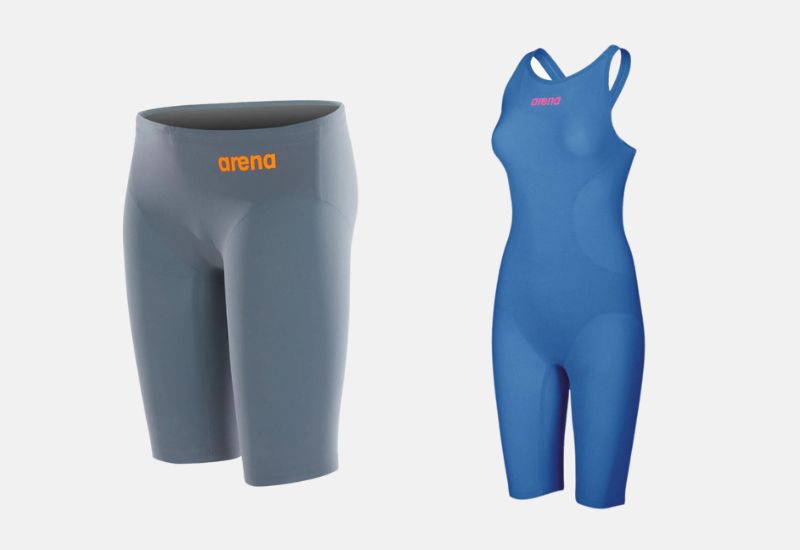 ---
More Articles and Guides Like This
6 Best Kneeskins and Tech Suits for Women. Kneeskins and tech suits for women are expensive business. Here's a breakdown of the best tech suits for women and kneeskins, whether you are a breaststroker, aiming for the Olympics, or competing at your first swim meet.
How Much Do Tech Suits Cost? (67 Tech Suits Compared by Price). Wondering how much tech suits cost? Here's a detailed look at all of the tech suits on the market right now, broken down by price.