Wondering how much tech suits cost? Here's a detailed look at all of the tech suits on the market right now, broken down by price.
Tech suits are an essential part of every serious swimmer's race-day equipment.
But, as you no doubt know, tech suits are also not cheap.
Tech suits start at around $100 and can go up to $599. Premium racing suits for men start at around $300 and can be as expensive as $430, while elite kneeskins for women can cost as much as $600.
In this article, we will look at the costs of every kind of tech suit for swimmers, including the prices of each.
We will also discuss and answer why tech suits are so expensive.
Let's dive right in.
How Much Do Tech Suits for Women Cost?
Let's start off with the girls and ladies.
Tech suits for women are near twice the cost in some instances compared to racing suits for boys and men, ostensibly because there is so much more fabric being used.
The range in pricing is wide, with budget-friendly kneeskins starting around $110 and the elite, Olympian-certified suits retailing for as much as $600.
Budget Kneeskins and Tech Suits for Women ($250 and under)

Elite Kneeskins for Women
Now we will take a look at the fastest tech suits for women, which feature more performance-inducing fabrics (elastane or Lycra).
Note that none of the kneeskins and women's tech suits listed below are certified for 12-and-unders.
How Much Do Tech Suits for Men Cost?
As mentioned earlier, tech suits for men are a little less expensive compared to the women's suits. The design and cut of the suit are ostensibly to credit for this—less fabric, less cost.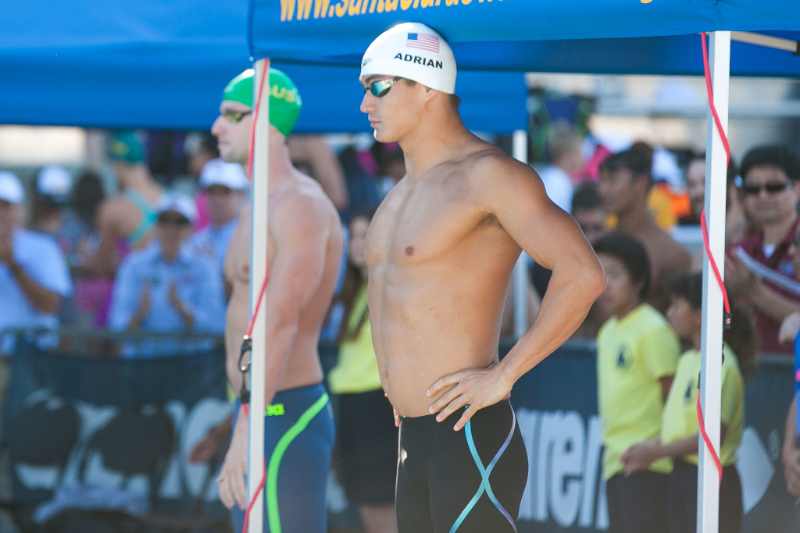 Men's racing suits are almost universally jammers, although there are still some racing swim briefs on the market (notably the Speedo Aquablade)
Budget-Friendly Jammers for Men ($200 and under)
Elite Jammers for Men ($250 and up)
These jammers and men's tech suits are designed for experienced swimmers.
They have a reduced shelf life compared to the more budget-friendly jammers because of the increased amount of Lycra and spandex that is used in the swimsuits.
These fabrics stretch and thin when exposed to chlorine and damage relatively easily. These suits are meant solely for your biggest swim meets of the season.
Why Are Tech Suits so Expensive?
The cost of a new tech suit can leave a lot of swimmers and swim parents shaking their heads. Especially when you consider that the more expensive tech suits don't last much longer than 10-15 wears.
So why are tech suits so expensive, then?
Tech suits are expensive because of lengthy development processes, taking years, including testing with Olympic-caliber swimmers and laboratory research (Speedo consults with NASA to help design more hydrodynamic suits).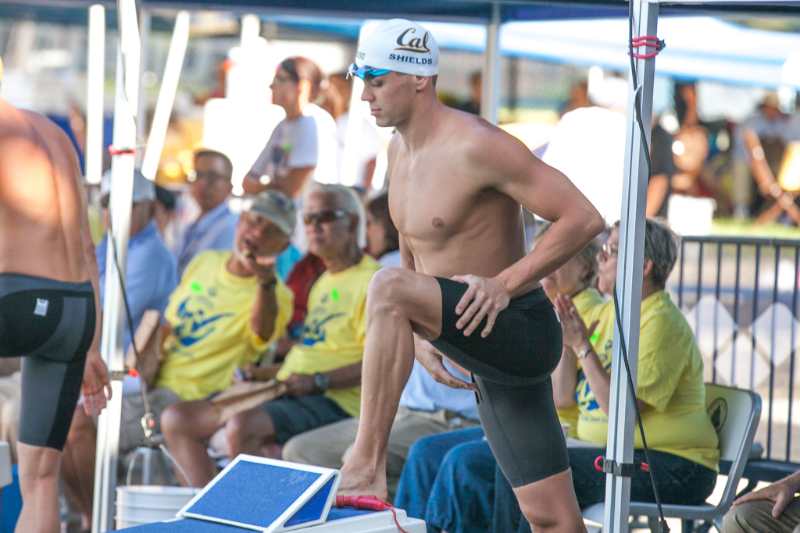 Tech suits are also expensive because of the specialized fabrics used in the suits and the way the suits are constructed.
The main hydrophobic fabric in tech suits, elastane (also known as Spandex), requires a longer and more involved manufacturing process compared to other textiles like polyester (the key fabric used for training suits).
Tech suits also have bonded seams, instead of the regular seams you see on training suits, that require to be bonded with a laser versus being stitched.
Final Thoughts
Tech suits are an expensive investment into your swimming. There's no question about that.
The combination of a big price tag and short shelf life (see also: 10 Tips for Making Your Tech Suit Last) make it pricey.
Fortunately, there are some ways that you can be more cost-effective and targeted with your dollars.
Save the premium racing suits for the Big Swim Meet at the end of the year, or the one or two most important meets of the year.
The rest of the time, invest in a couple of quality budget-friendly tech suits—the Arena Powerskin ST 2.0 is my go-to inexpensive racing suit—for conquering race day during swim meets.
Tech suits can help you swim faster, but remember that they aren't a panacea for missed workouts and poor technique.
---
More Tech Suit Guides and Articles
The Best Tech Suits for Sprinters. Looking for a tech suit that will unleash serious speed on race day? Here is a detailed look at the best tech suits for sprinters to dominate the competition.
6 Best Tech Suits for Breaststrokers. Whether you are a breaststroker, or an IM specialist looking for a tech suit that provides compression and lots of mobility, here is a breakdown of the best tech suits for breaststrokers.