Looking for swim briefs for your little swimmer? Hit the swimming pool with confidence with this breakdown of the best swim briefs for boys.
Swim briefs are one of the most popular forms of swimwear for boys looking to get faster in the water.
The minimal coverage can be intimidating for some (check out our collection of the best jammers for swimmers if you want something more modest), but many swimmers prefer the extra range of motion that swim briefs provide.
When choosing the best swim brief for your boy, here are the main things to keep in mind:
? Materials. Swim briefs are usually made of a blend of polyester, nylon, and/or spandex, with seams on the outside of the suit to make them last extra long. Polyester and nylon help the suit last and protect the suit from fading due to the sun and pool chemicals, while elastane/spandex gives the briefs a little stretch and compression for a comfy fit.
? Patterns and colors. Some swimmers will require a specific suit color for training with their team. Others will want a splashy color pattern. Whatever your flavor, there is an endless number of solid colors and patterns with swim briefs.
? Price. Fortunately, most swim briefs are very reasonably priced. (Especially compared to racing suits, which can get as high as $600.) Most swim briefs for boys are in the $20 range.
Below is a breakdown of the best swim briefs for boys currently on the market.
Whether you are looking for something for splashing around at the pool, or a racing brief for your little boy's first swim meet, there is a swimming brief out there with your name on it.
Let's dive right in.
Speedo Boy's Endurance + Solid Swim Brief
? Best boys swim brief for swim training
Speedo is one of the best-known names in the swimwear industry, with the name Speedo being synonymous with competitive swimming and swimsuits for well over a hundred years.
The line of Speedo Endurance suits is their best and longest-lasting training suit. Made of 100% polyester, they are designed for extended use in chlorinated pools, with colors and construction that don't fade.
(The Speedo Endurance suits also rank among my favorite swimming briefs for men and best reviewed lap swimming suits for women.)
The Speedo Endurance+ Solid Swim Briefs for Boys come in several different colors, are machine washable, have drawstrings to secure the suit (and cut down on butt cleavage), and will keep pace with you over the course of the swim season.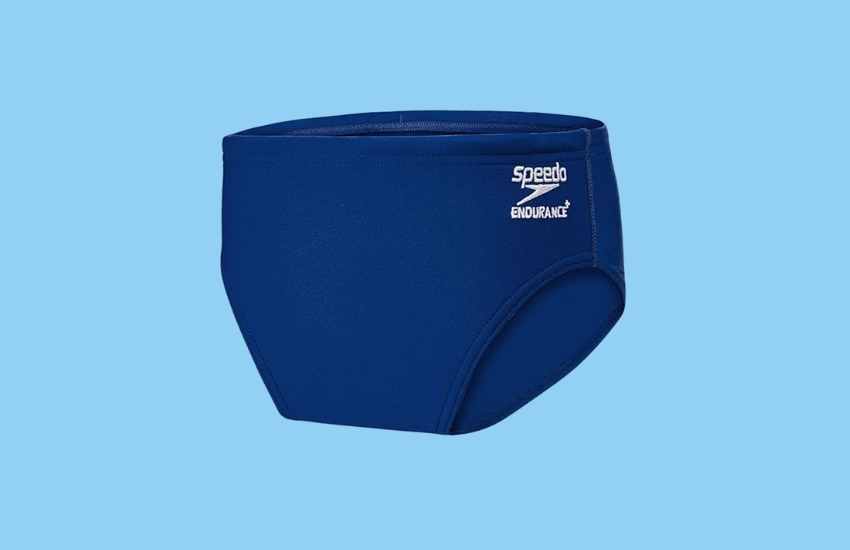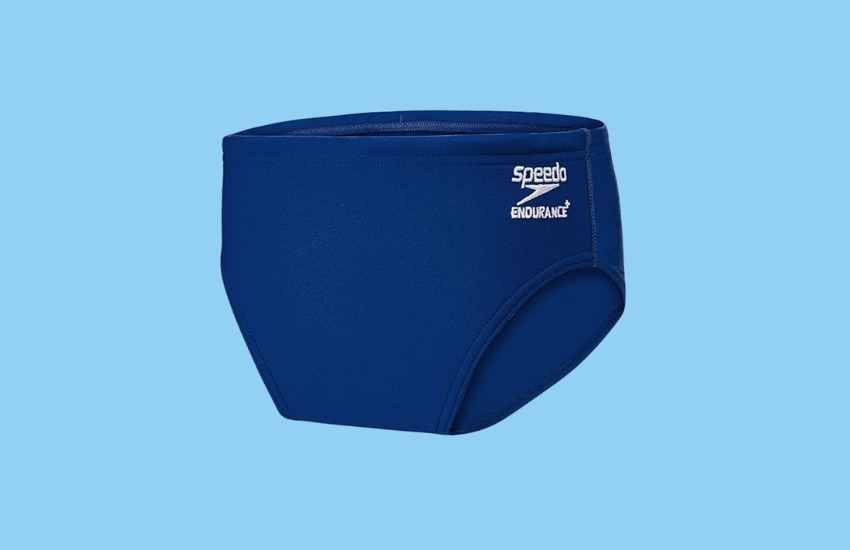 ---
Speedo Powerflex Boys Swim Brief
? Best youth swim briefs for a custom fit
One of the key fabrics to look for when shopping for a long-lasting swimsuit is polyester or nylon. It is heavily resistant to pool chemicals and UV rays, which can degrade swimsuits quickly over time. Although durable, the downside of this fabric is that it's not very flexible.
For swimmers who want a little bit of flex in their swim briefs, the Speedo Powerflex Swim Boys Swim Briefs has a bit of elastane (around 25% of the total suit composition) that helps boys better squeeze into their suits. Not everybody is alike, and the Powerflex gives a little, well, flex to adjust the custom shape of each boy's body.
The Powerflex comes in a range of different solid colors and sizes for boys, has a drawstring to complete the custom fit of the suit, and a decent drag profile in the water that keeps you swimming efficiently as possible.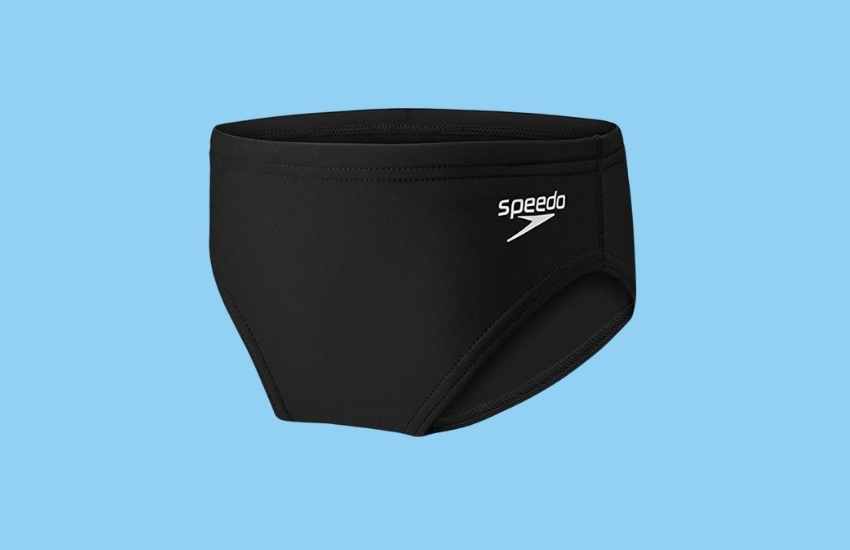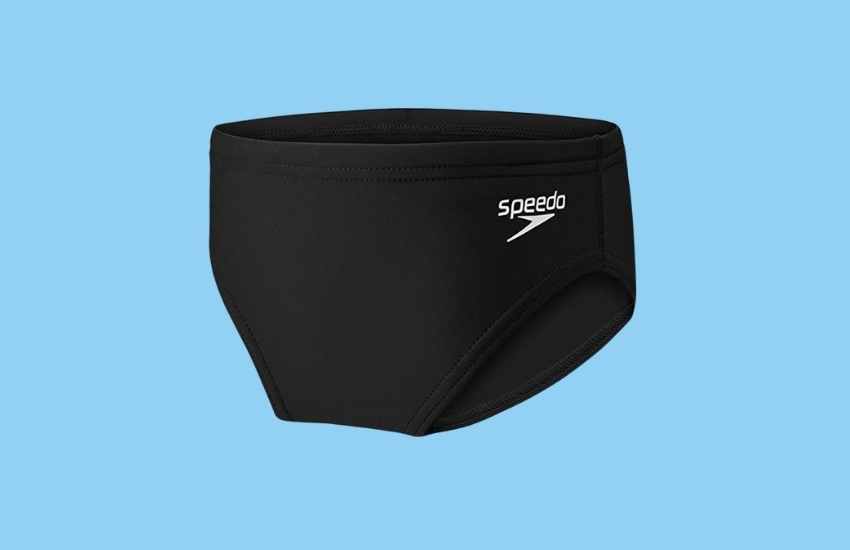 ---
TYR Boys Hexa Racer Swim Brief
TYR is another big name in the competitive swimwear market, making some of the best tech suits as well as durable training suits for both recreational and competitive swimmers.
The TYR Hexa Racer Swim Briefs are made with TYR's proprietary and longest-lasting fabric, Durafast Elite, which is a blend of 94% polyester and 6% spandex. I've found that this is a good mix of durability (the polyester) and compression and stretch (spandex), ensuring that the suit lasts long while also being comfortable.
The Hexa Racers come in a couple of colors, with a subtle hex print on the suit that sticks out over the basic solid colors of most swim briefs. A drawstring keeps the suit locked in where it's supposed to be and an antimicrobial lining is there for freshness.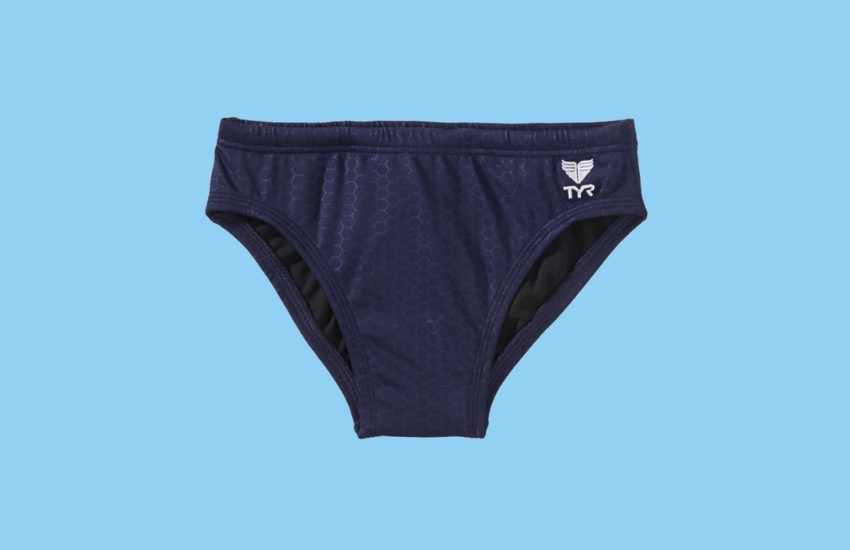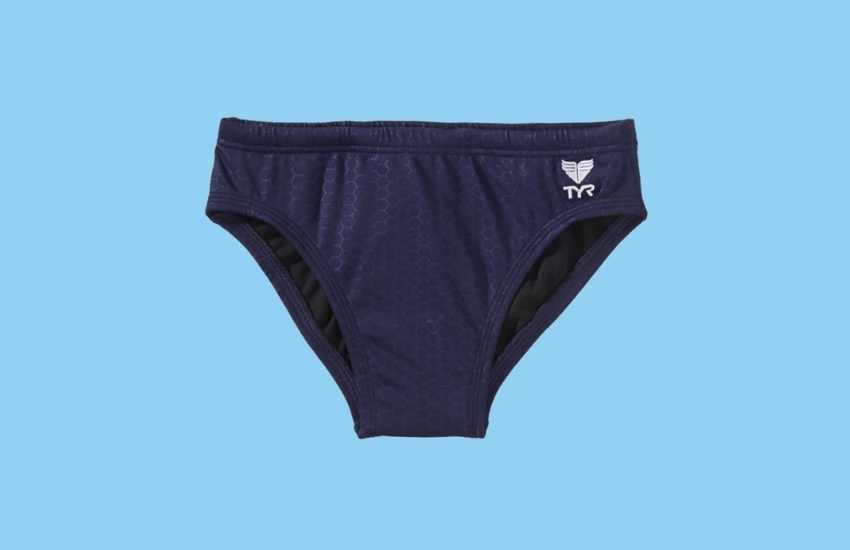 ---
The Finals Youth Reactor Splice Racer Swim Briefs
The Finals is one of the smaller players in the swim gear industry, but they make quality stuff at affordable prices.
At around $20 per suit, their Youth Reactor Splice Briefs are some of my favorite for boys (my first "Speedos" as a kid were The Finals suits, so my review is tainted with some nostalgia ?), with an 80% nylon and 20% elastane construction, making it ideal for both training and beginner swim meets and competitions.
These swim briefs come in a wide range of color combos and sizes. While The Finals' swimsuits don't get the same attention as the big players on the pool deck, these suits are long-lasting, comfortable, and will help you swim with confidence at practice and on race day.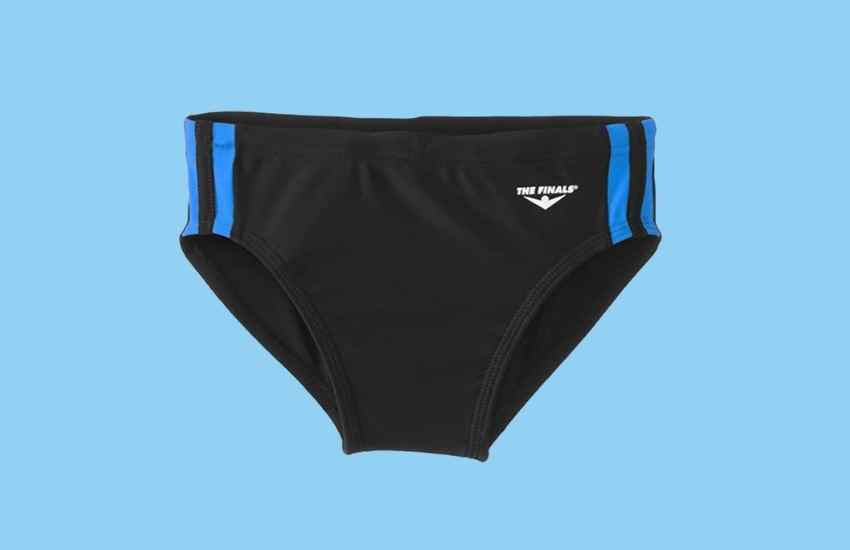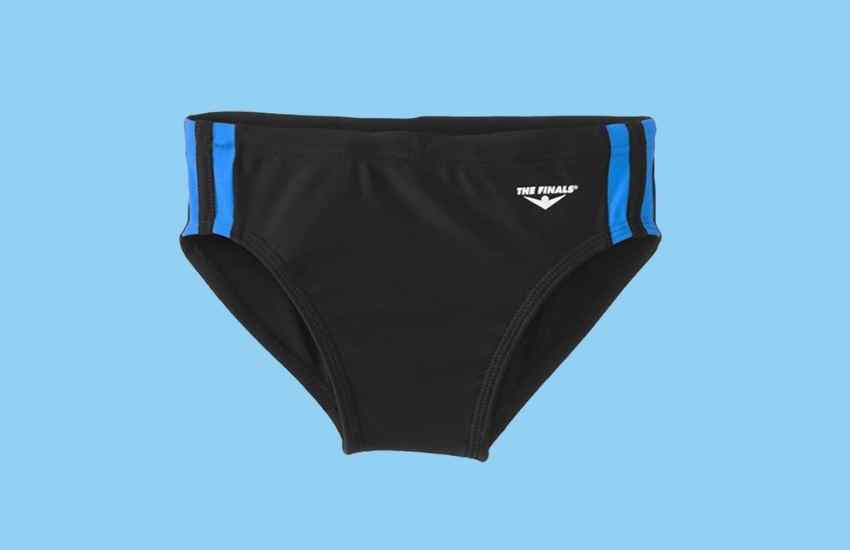 ---
Flow Accelerate Boys Swim Briefs
The Flow Accelerate Boys Swim Briefs have a sharkskin design on the exteriors of the suit, a quick-drying composition of 90% polyester and 10% elastane, and a front lining for added comfort.
The Accelerates have the usual bells and whistles that swimmers expect to see in a good swimsuit: drawstring for a custom fit, a wide variety of sizes and colors, and chlorine and fade-resistant construction that will last for months in the pool.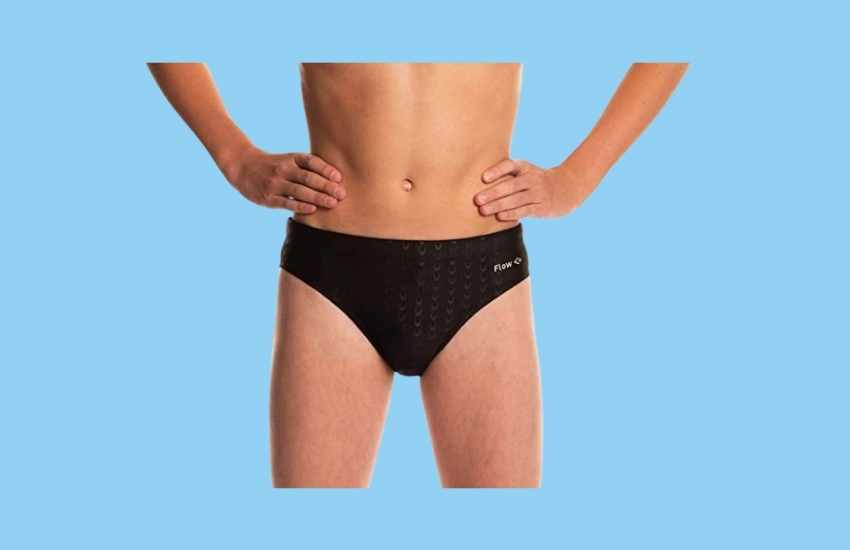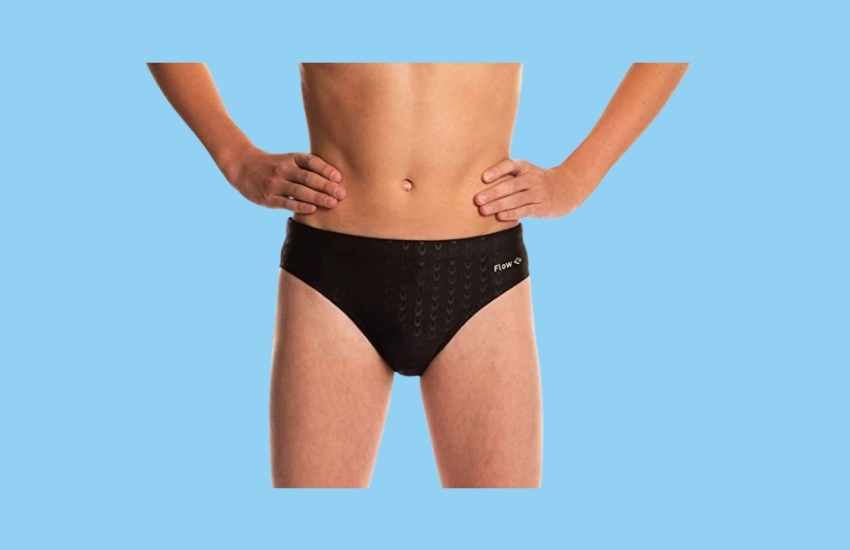 ---
FINIS Maze Youth Swim Briefs
Made with 100% polyester, the FINIS Maze Youth Swim Briefs are made to last in the pool. The Maze Youth Swim Briefs give your little swimmer a full range of motion in the water, a drawstring helps keep the suit in place, and a fully lined inner layer boosts the lifespan of the briefs while also reducing any possible transparency when the suit begins to fade.
FINIS makes some of my favorite gear for hitting the pool, whether we are talking about kickboards, drag suits, or in this case, swim briefs for boys.
If you are looking for a swimsuit that will keep up with you in the pool, the FINIS Maze Youth Swim Briefs are a durable and good-looking option.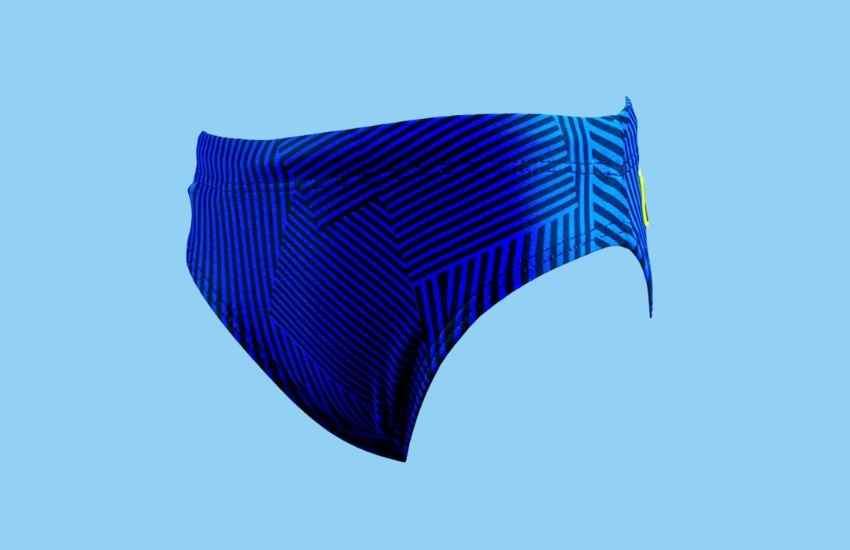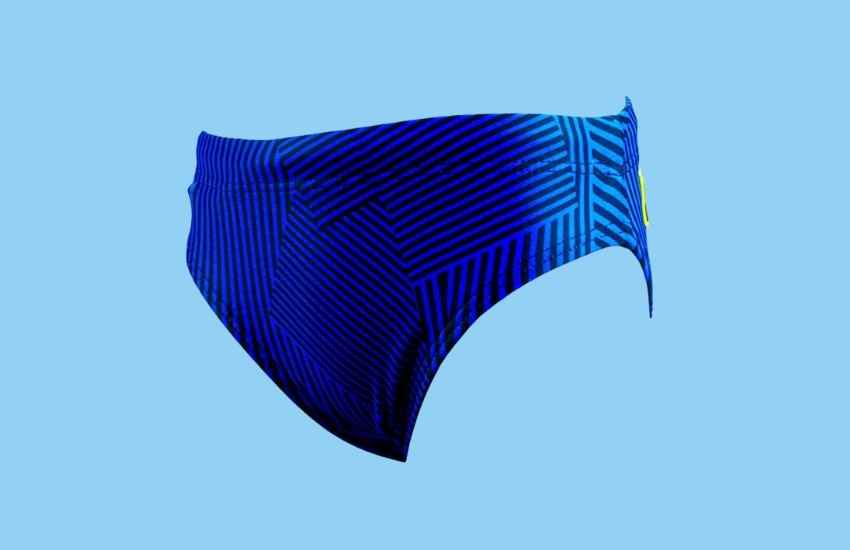 ---
Sporti Solid Youth Swim Brief
Sporti is another low-cost brand that makes quality gear for swimmers looking to find equipment that will last as long as they do in the water.
The Sporti Solid Youth Swim Brief are a simple, durable, and comfortable swim brief that won't ride or chafe your skin while churning up and down the length of the pool.
Available in all boy and youth sizes (22-28), the Sport Youth Solid Briefs are made of 80% long-lasting nylon and 20% lycra, balancing durability and flex in the suit.
These swim briefs for boys come in a range of solid colors and are available exclusively at Swim Outlet.