Looking to increase the resistance you experience in the water? Here is a breakdown of the best drag suits for swimmers.
When it comes to training suits, there are plenty of options.
The classic brief. Perhaps better known as a "Speedo," the men's swim brief is the most recognizable form of lap swimming suit.
Square-cut swimsuits. Square-cut swimsuits provide a little more coverage with minimal drag.
Jammers. The swim jammer is the newest swimsuit on the block, and has quickly replaced the brief as the training suit of choice for many competitive and lap swimmers.
Swim Trunks. Swim trunks are made for more recreational forms of aquatic activity.
And then you have got drag suits, which are a square-cut suit made to increase the resistance you experience in the water.
Worn on their own or on top of a racing suit during warm-up at competition, drag suits add—you guessed it—drag to your swimming. When you take the suit off, whether when you compete or on the second round of a tough swim practice, you get a little speed boost.
Drag suits are usually made of thick polyester. Unlike your high-tech racing jammer or kneeskin, the material in drag suits is far from water-repellant. They soak up water like a sponge.
The surface of drag suits is meant to increase resistance. The mesh pattern of drag suits increases surface drag and overall resistance.
Drag suits are highly durable. Their sturdy construction means they are highly resistant to harsh pool chemicals and last much longer than training suits that include spandex or elastane.
The thinking on drag suits has changed a little bit over the years.
As a young age grouper, it was basically a competition between the fellas on the team to see who could swim with the biggest set of suits. The net effect was a bunch of teenage boys parading around the deck with what looked generally like a full diaper.
Swimming with a drag suit has its uses, but there is definitely a point where too much drag is counter-productive to your swimming.
One study found that when swimmers trained with a drag suit for significant periods of time, distance per stroke decreased, altering stroke form. The researchers suggested that the suits be used primarily for short-burst power and speed efforts, with swimmers getting plenty of rest between repetitions to maximize technique and efficiency.
While the function of drag suits is relatively simple, there are some different forms, colors, and materials drag suits are made of.
Here is a breakdown of my favorite drag suits for swimmers.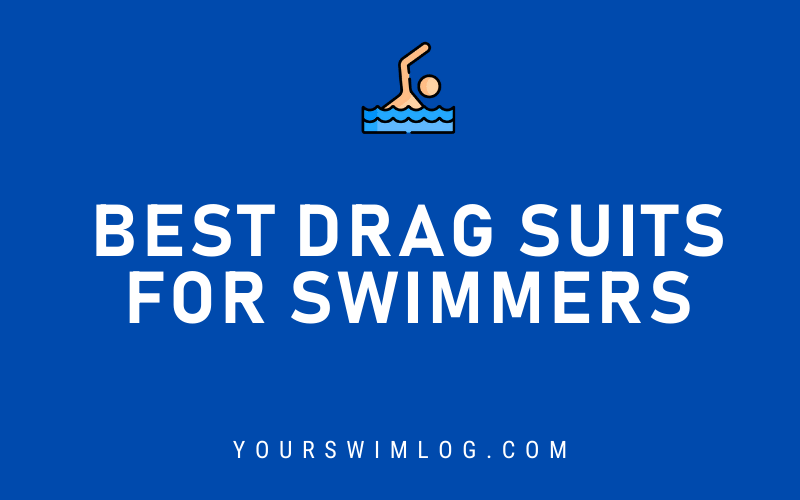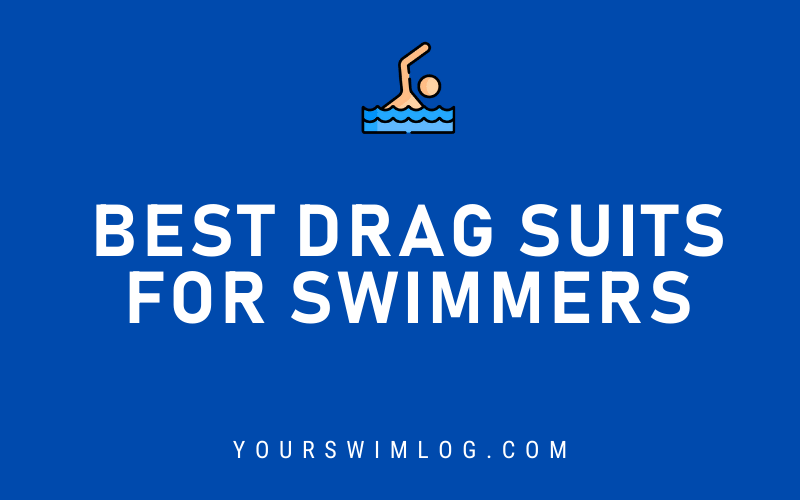 Speedo Male Polymesh Training Suit
Speedo is one of the leading swim gear manufacturers on the planet. They make everything for competitive swimmers and lap swimmers, from swimming snorkels to some of the most popular swim goggles.
The Speedo Poly Mesh Training Suit is one of the most common training and lap swimming suits for men, and falls under the category of being a drag suit because of its thick polyester mesh construction, mesh lining, and purposely baggy fit.
Available in boys and men's sizes (up to 38″)
Comes in six different colors
Very durable, won't fade from repeated chlorine exposure
Drawstring for a secure fit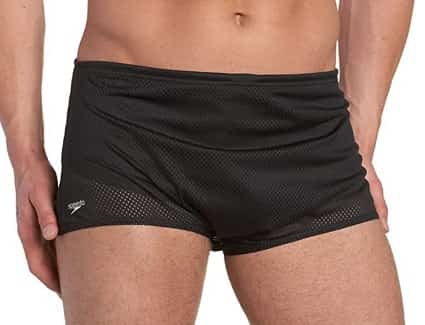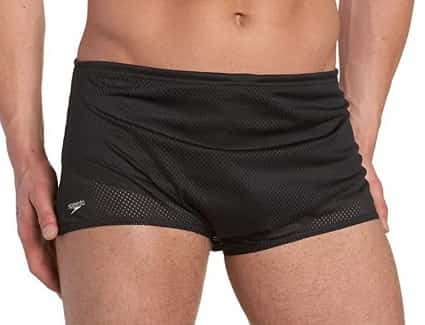 ---
TYR Sport Men's Poly Mesh Trainer Drag Suit
Made of 100% polyester, the TYR Trainer Poly Drag Suit is very similar to the Speedo Mesh suit. So similar, in fact, that you could probably switch the logos on the suits and no one would be the wiser.
Ideal for larger men (up to size 40″)
Made with polyester
Mesh exterior lining
Made in the USA
Available in six colors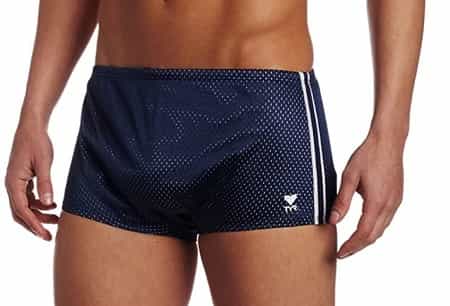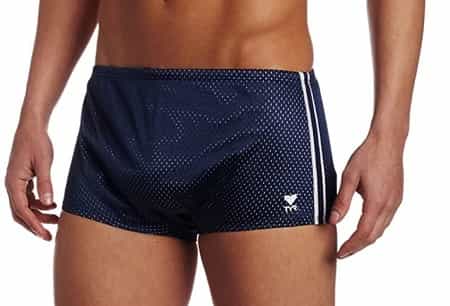 Arena Men's Square-Cut Reversible Drag Suit
Arena makes some awesome swim gear, including the Powerskin ST 2.0, my favorite low-priced racing suit for men. Their training suits are excellent as well.
The Arena Men's Reversible Drag Shorts aren't quite as meshy as the Speedo and TYR suits, but are thick enough to produce a noticeable amount of drag.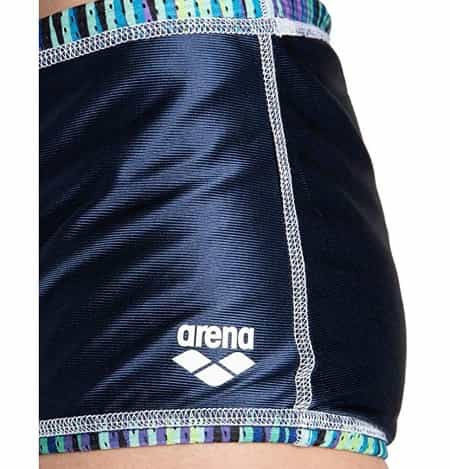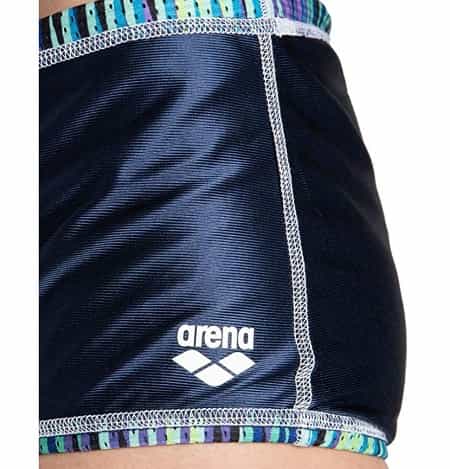 Available in four color combinations
Made with 100% polyester
Designed to sit a little lower on the hips
Reversible with solid and patterned sides to the suit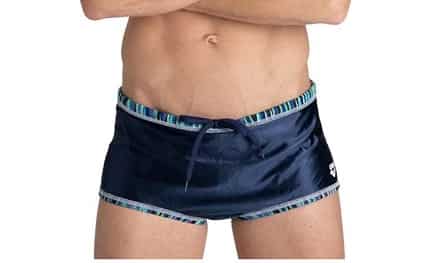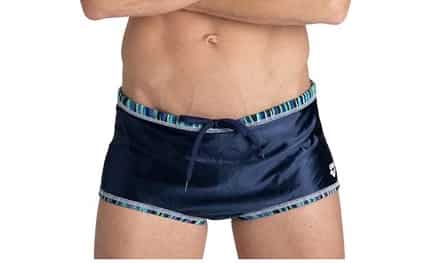 ---
Adoretex Men's Polymesh Training Drag Suit
The Adoretex Drag Suit is basically a cheaper knock-off to the premium swim brands above. The suit comes with all the features that you would expect, including a drawstring for a secure fit, and is constructed of 100% polymesh for plenty of drag in the water. Perhaps more importantly, the suit is also roughly half the price of the other suits on this list, making it the best cheap drag suit for swimmers.
Made with reinforced seams for maximum durability
Baggier fit than the other suits on this list
Made with 100% polyester mesh
Available in five different colors
Comes in boys and men's sizes (up to 40″ waist)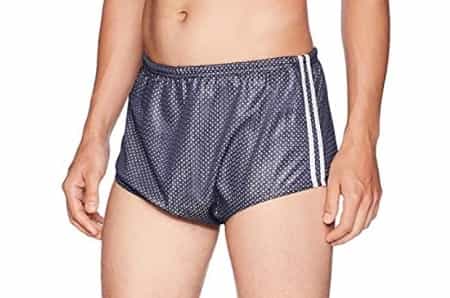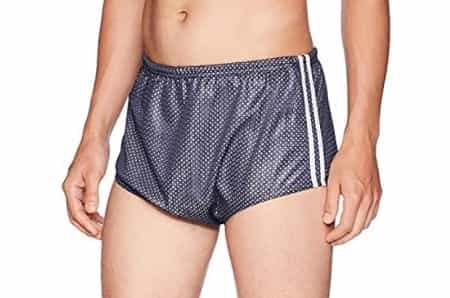 ---
FINIS Ultimate Drag Suit
Best used in moderation, and only for power development (i.e. short bursts of effort with plenty of rest), the FINIS Ultimate Drag Suit features what look like four mesh cup holders on the circumference of the suit.
The four pockets catch tons of water, causing a heap of additional resistance in the water. The suit is easy to slip in and out of for those power reps in the water. For maximum resistance and drag, the FINIS Ultimate is the best drag suit for improving power in the water.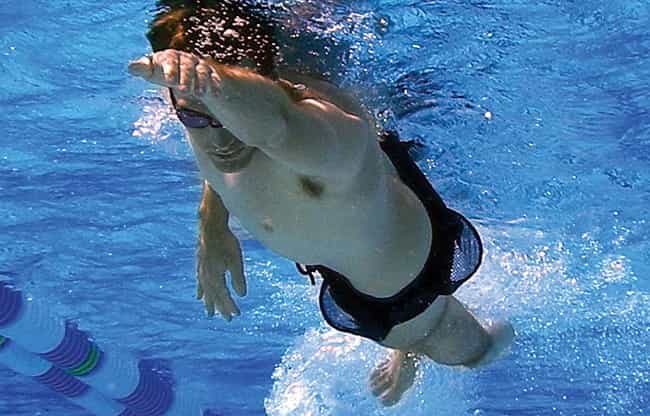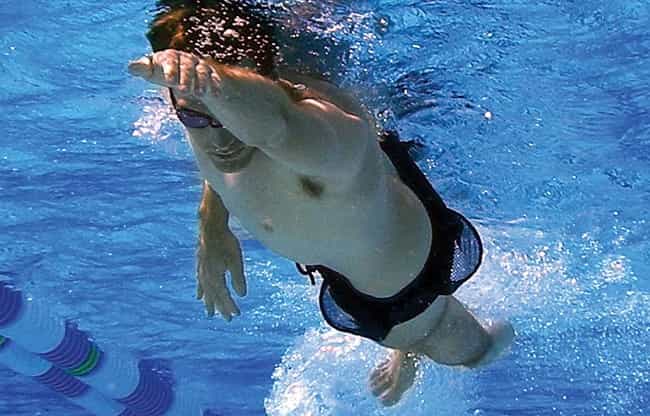 Made of 100% polyester mesh fabric
Unisex
Features four mesh cups to catch water and increase resistance
Comes in S/M/L/XL