Competitive swimmers are always looking for the best tech suit to swim faster and more efficiently. Here is a detailed look at the top tech suits on the market that will help you demolish your PBs and the competition!
Competitive swimsuits have come a long way since their beginnings as wool underwear.
Nowadays, they are made of state-of-the-art material designed in cutting-edge labs by actual space scientists, looking for every last way to reduce friction in the water. Tested with the best swimmers on the planet, tech suits help swimmers swim fast.
By cutting down on drag, providing buoyancy, and giving muscles a compressive boost, tech suits help swimmers take their hard work from practice and turn it into gold medal performances on race day.
Below is a breakdown of the best tech suits currently on the market.
There's a little bit of everything in this guide, from tech suits for sprinters to the ideal racing suits for stroke swimmers, no matter what your stroke and distance, there is a tech suit for you.
Let's dive right in.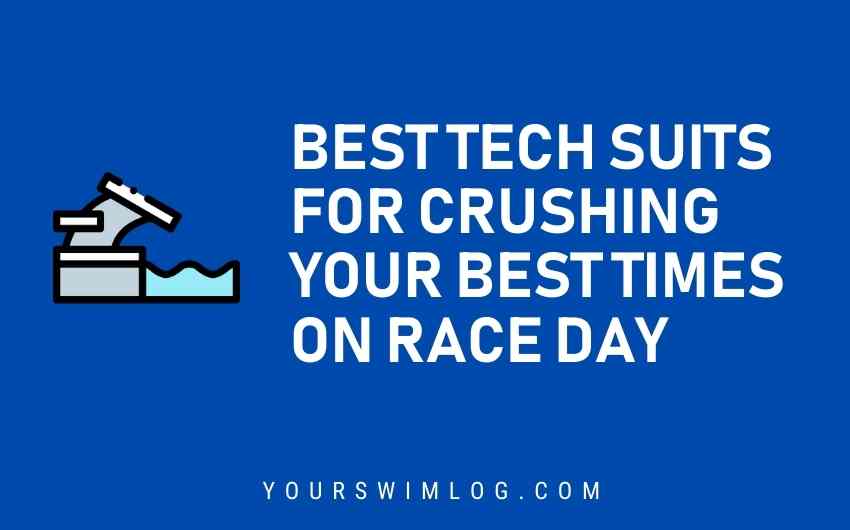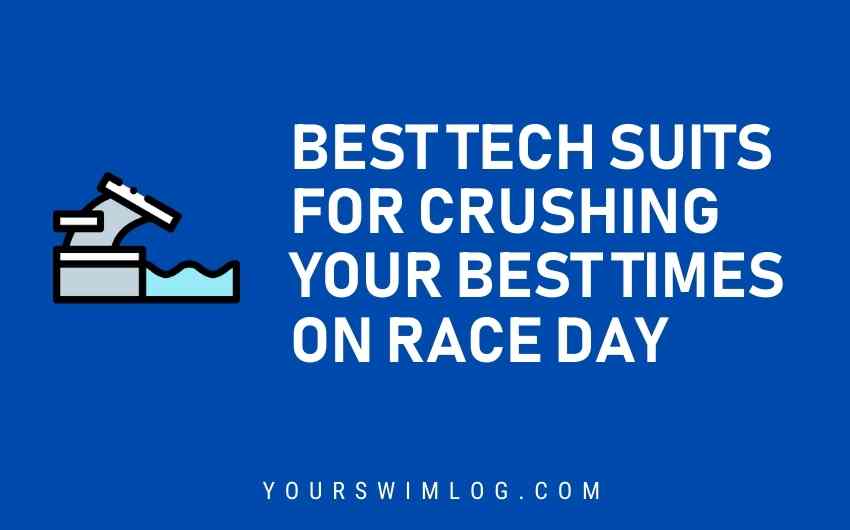 Speedo Fastskin LZR Pure Valor
⭐ Best for: serious competitive swimmers looking for the fastest suit possible on race day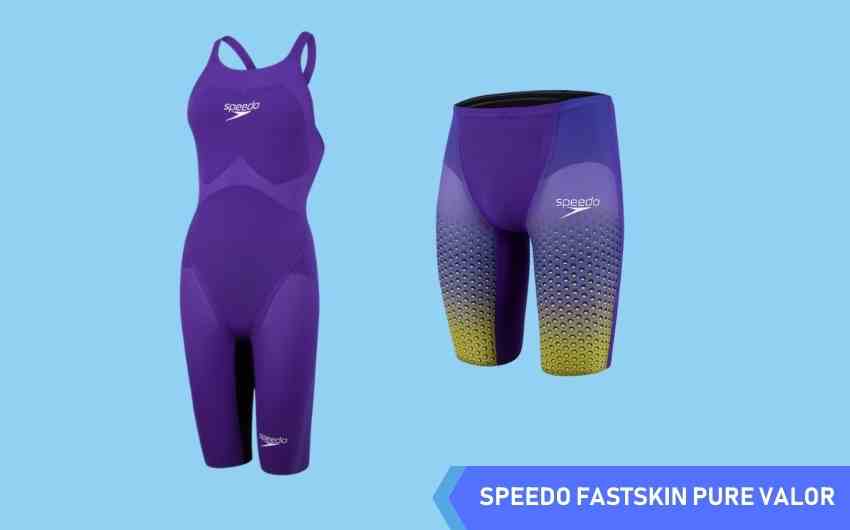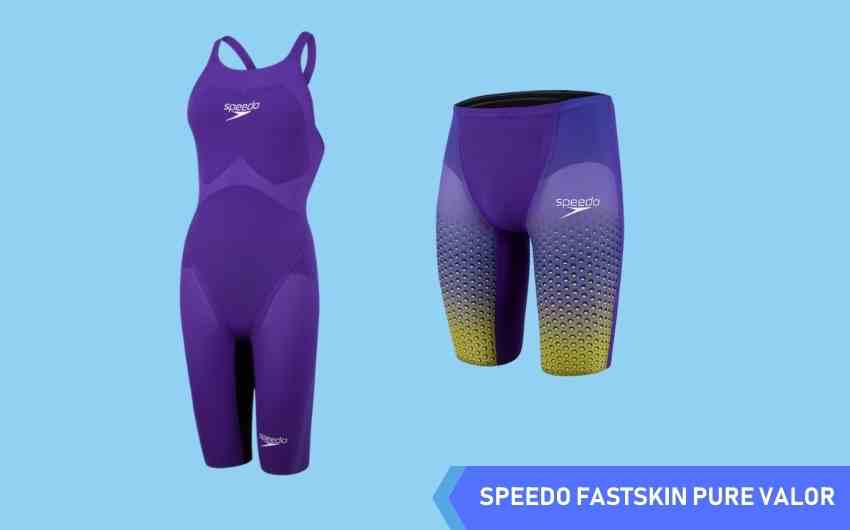 When it comes to straight-up power, there isn't a faster swim tech suit than the Speedo LZR Pure Valor.
It was worn by a steaming heap of finalists and medalists at the Tokyo Olympics, and with good reason–this suit is made for  straight-up speed and power.
The design of this suit borders on ridiculous, with a triple-layer fabric that compresses and reduces drag like few suits do, and compressive paneling helps enhance blood flow to your legs when you need it most. Additionally, a textured exterior helps mimic the skin of a shark, creating vortices that help propel you forward.
The Pure Valor is Speedo's most expensive tech suit, with the kneeskin version retailing for $599, although some color patterns and sizes do go on sale from time to time.
Available in four different color combinations, the Speedo Fastskin LZR Pure Valor tech suit is a serious suit for swimmers serious about donkey-punching their personal best times.
Fabric composition: 73% nylon, 27% Lycra Spandex
Fully bonded seams
Open or closed back
Four color combinations and patterns
Sizes: 18, 20, 22, 23, 24, 25, 26, 28, 30
Best for sprinters and power events
Compression: high
Pricing: $310-599 (check SwimOutlet for current pricing and deals)
---
Arena Powerskin Carbon Core FX
⭐ Best for: swimmers who want maximum compression and speed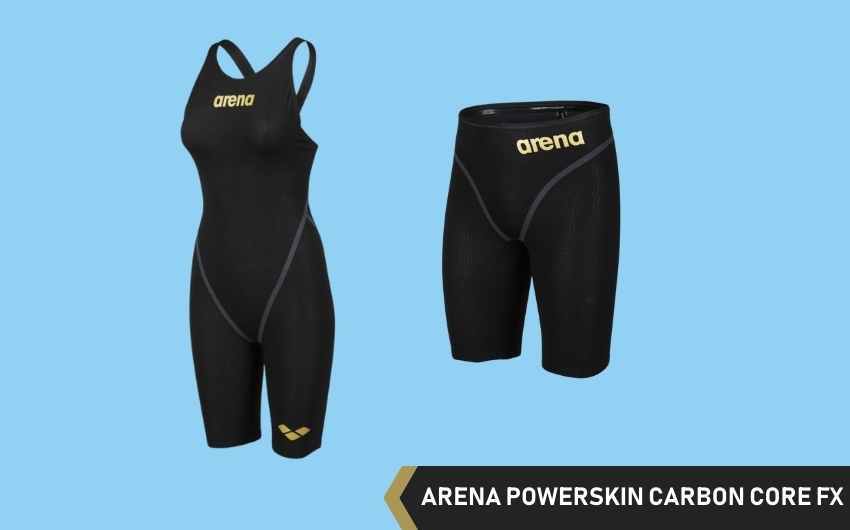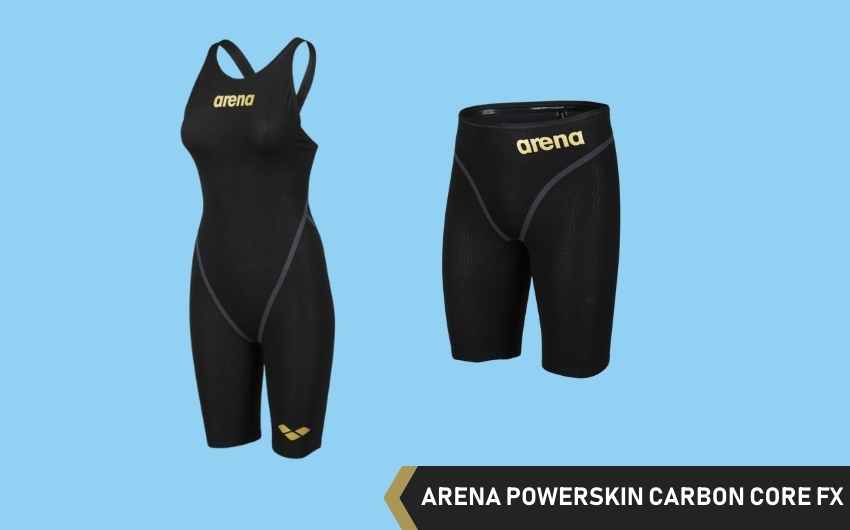 Arena is one of the best makers of tech suits for competitive swimmers who want a compressive, comfortable, and fast racing suit.
The Carbon Core FX is the latest and most compressive in the Carbon line of racing suits, built with Arena's patented carbon cage, that gives swimmers both vertical and horizontal compression via a carbon fiber grid.
The result is a suit that hugs the body without choking and providing performance-boosting compression so that you can close your races like a total boss.
The Arena Carbon Core FX has made a couple of improvements over its predecessor, including an internal taping system for more core stability and compression that is more evenly balanced out across the suit.
The Powerskin Carbon Core FX is a power and speed-oriented suit with maximal compression.
The big thing swimmers (and their parents) will like about this suit is the reduced price tag compared to the Pure Intent, with the Powerskin Carbon Core FX about $100 less for the kneeskin.
52% polyamide, 47$ elastane, 1% carbon fiber
Available in three different color combination
Women's Sizes: 24, 26, 28, 30, 32, 34
Men's sizes: 22, 24, 26, 28, 30, 32, 34
Pricing: $$$
---
Mizuno GX-Sonic V ST
⭐ Best for: sprinters and swimmers looking for high compression and lots of coverage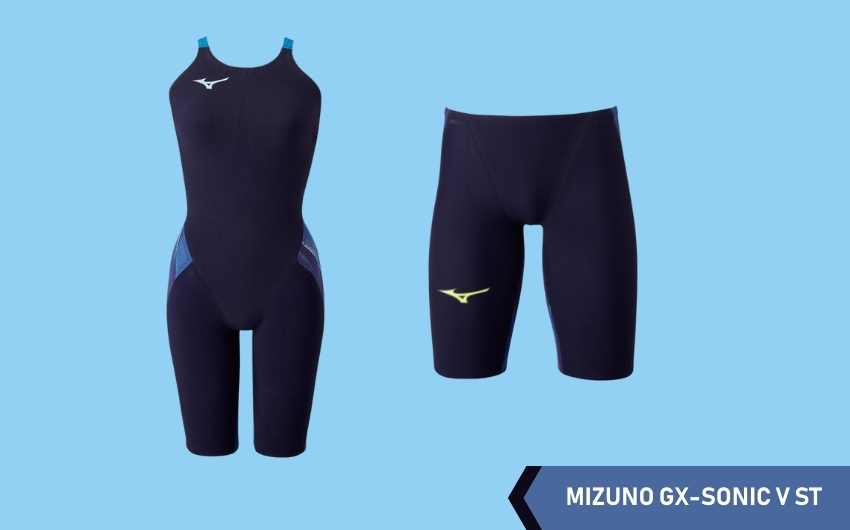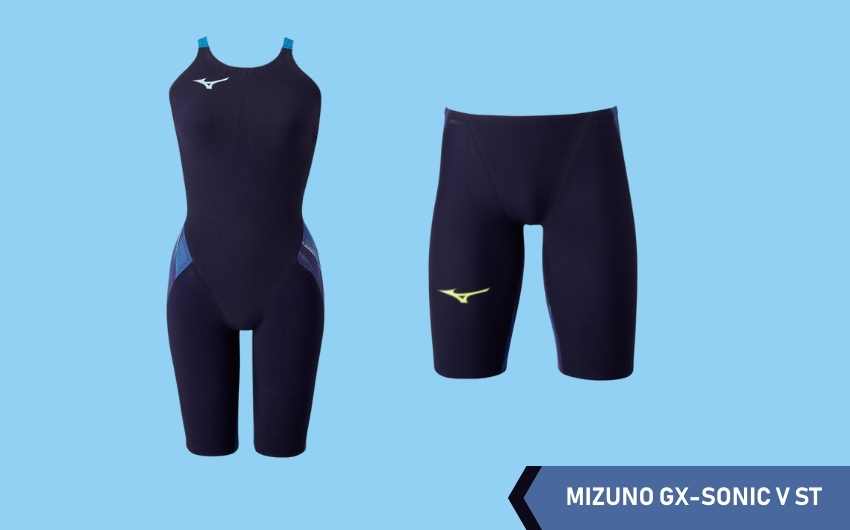 Mizuno stormed on the scene in a big way a few years ago when some of the top swimmers in the world started wearing them at both NCAA's and World Championships.
Before swimmers like 100m butterfly Olympic gold medalist Joe Schooling and 5-time Olympic gold medalist Caeleb Dressel got inked by Speedo, they were wearing Mizuno suits in competition.
The suits, which were obviously fast and favored by some of the fastest swimmers on the planet, and perhaps because they were hard to get, became almost instantly popular with swimmers scrambling to get their hands on one.
The Mizuno GX-Sonic V ST is the sprinter's version of this highly-rated tech suit. The main perk of this specific suit is the compression paneling that elevates the hips and helps your body stay properly positioned when you are churning across the pool.
Other things that set the GX-Sonic V ST apart are the two layers of the suit which both repel water and compresses the muscles, and a taping system in the lower body that helps power both your up and down phases of your kick so that you can finish fast.
These suits are designed to be tight and extremely form-fitting, so if you are looking for a tech suit that you can easily get into before racing, this probably isn't it. But once you get it on, look out best times.
Fabric composition: 65% nylon, 35% spandex
Ribtex UW material for increased water repellency
Available in two different color combos
Sizes: X-Small, Small, Medium, Large, X-Large
Open back only
Price: $250-510 (check SwimOutlet for current pricing)
---
Speedo Fastskin LZR Pure Intent
⭐ Best for: distance and stroke swimmers looking for more flex in the suit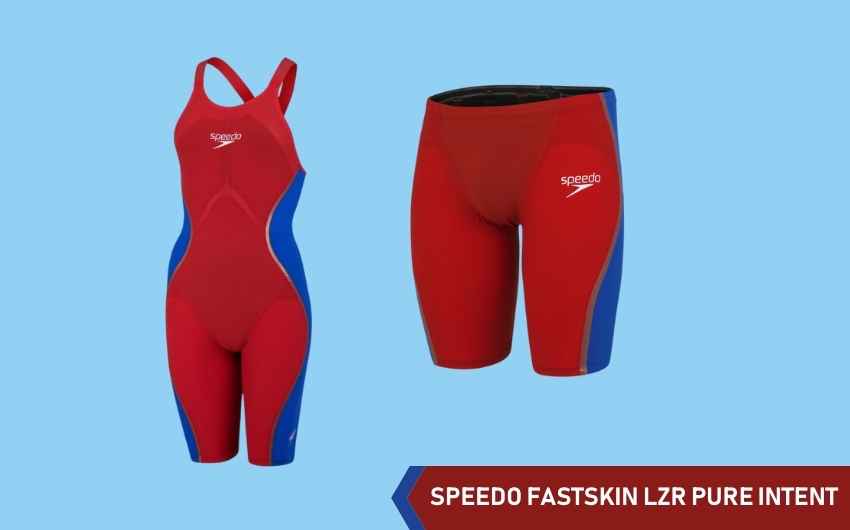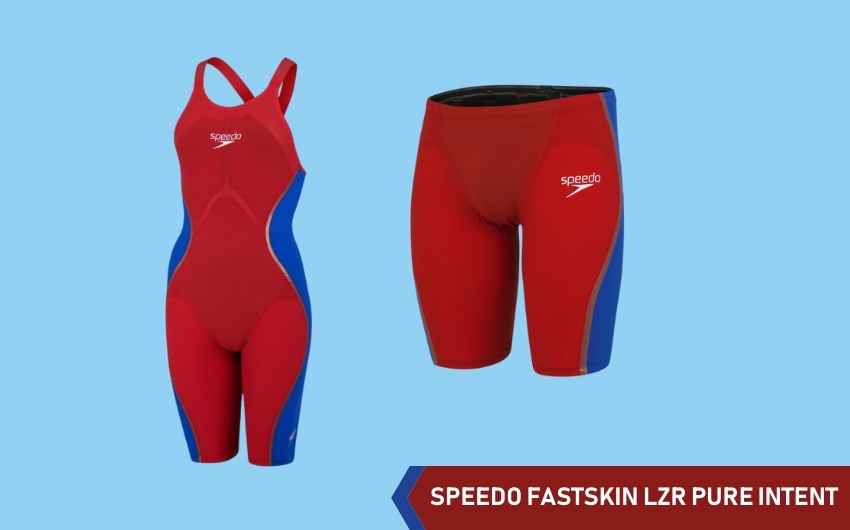 Speedo's other elite racing tech suit, the Fastskin LZR Pure Intent, has a lot of the same features as the Pure Valor.
The big difference?
The Pure Intent, with its added flexibility and increased range of motion in the suit, is built for stroke events and distance races.
The Pure Intent is made with a lot of spandex—in fact, I don't think I've ever seen a suit with more of it, with 35% lycra spandex composition. Lycra is a total good news/bad news fabric.
On the one hand, it's water repellant (to reduce drag) and stretchy to give you the ultimate customization of fit. Fast and forms around your body like a glove.
On the other, this kind of fabric is quite delicate and is the reason these suits degrade so quickly. In other words, if you aren't taking care of this suit properly, it will fade and start to tear sooner than later.
The Speedo Fastskin LZR Pure Intent has moderate levels of compression compared to the "stiffer" Pure Valor, and its dual-layer legs provide a second level of compression in the legs to help you close your races with a flurry.
Whether you are a butterflyer, a breaststroker, or a distance freestyler, you will appreciate the fine balance of compression and shoulder straps that don't get in the way of your stroke.
Being one of Speedo's elite racing suits, these aren't cheap, with the kneeskin retailing for around $499. Speedo offers the suit in three different color options and a closed or open back.
Key features:
Fabric composition: 65% nylon, 35% lycra spandex
Bonded seams to reduce drag
Open back and closed back for kneeskins
Three different color options
Women's sizes: 20, 22, 23, 24, 25, 26, 28, and 30
Men's sizes: 20, 22, 23, 24, 25, 26, 28, 30
Best for stroke events, IM specialists, and mid to distance events.
Compression: Moderate
Pricing: $299-599 (check SwimOutlet for current pricing and deals)
---
Arena Powerskin Carbon Glide Tech Suit
⭐ Best for: mid distance and distance swimmers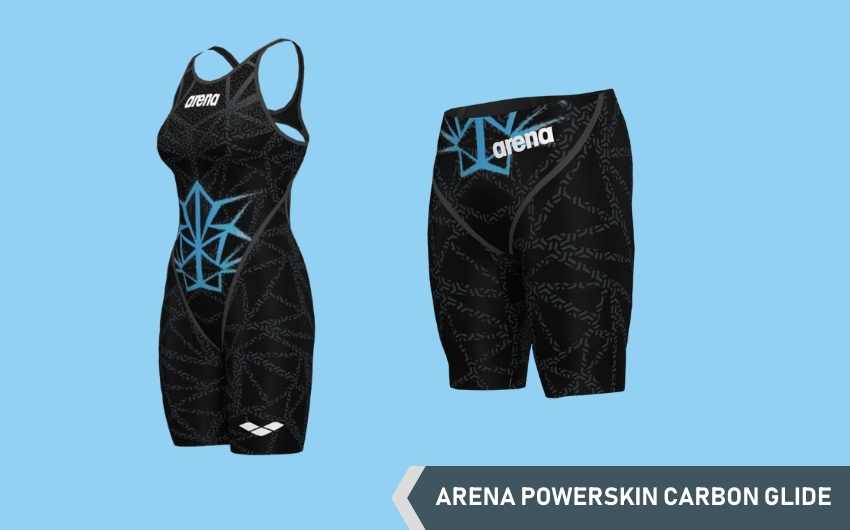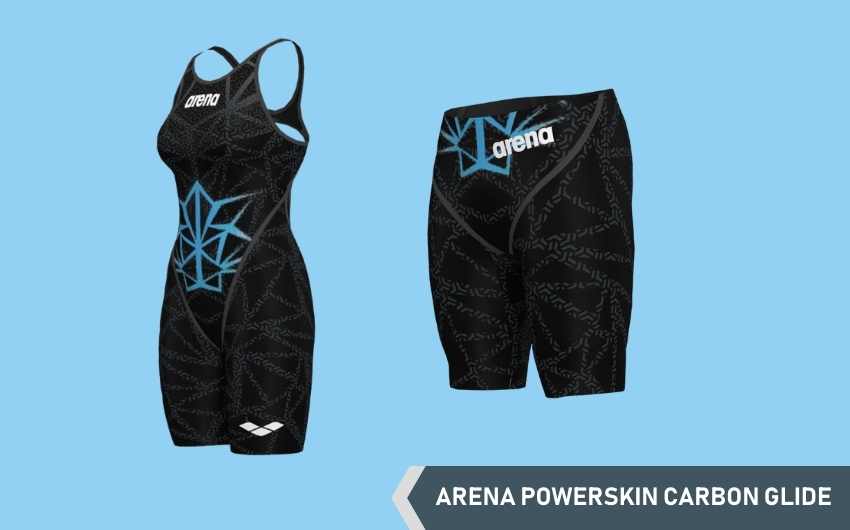 Arena's other elite racing suit, the Arena Powerskin Carbon Glide Tech Suit—most swim brands have two different premium racing suits, one for sprinters and one for stroke events and longer swims—is designed for events 200m/y and up.
Like the Carbon Core FX, the Carbon Glide features an internal taping system that helps connect major muscle groups while also making the suit comfortable to wear during those long sessions where you are swimming multiple events and are sitting around between races.
The Carbon Glide is built with a carbon fiber cage that helps provide a custom and snug fit both vertically and horizontally, providing a custom level of compression.
The Carbon Glide has 34% elastane, which not only helps reduce drag and repel water, but it also gives your tech suit the stretch that helps it wrap around your muscles.
While the Carbon Core FX is designed for a more compressive and stiffer fit that helps power up sprint and mid-distance swims, the Carbon Glide has the range of motion and flexibility that is ideal for mid-distance races and up.
Key features of the Arena Powerskin Carbon Glide Tech Suit
Suit fabric: 65% polyamide, 34% elastane, 1% carbon fiber
Seams are fully bonded to eliminate excess drag
Available in two different color combinations
Women's sizes: 22, 24, 26, 28, 30, 32, 34
Men's sizes: 22, 24, 26, 28, 30, 32, 34
Pricing: $295-450 (check SwimOutlet for current pricing and deals)
---
Mizuno GX-Sonic V Multi Racer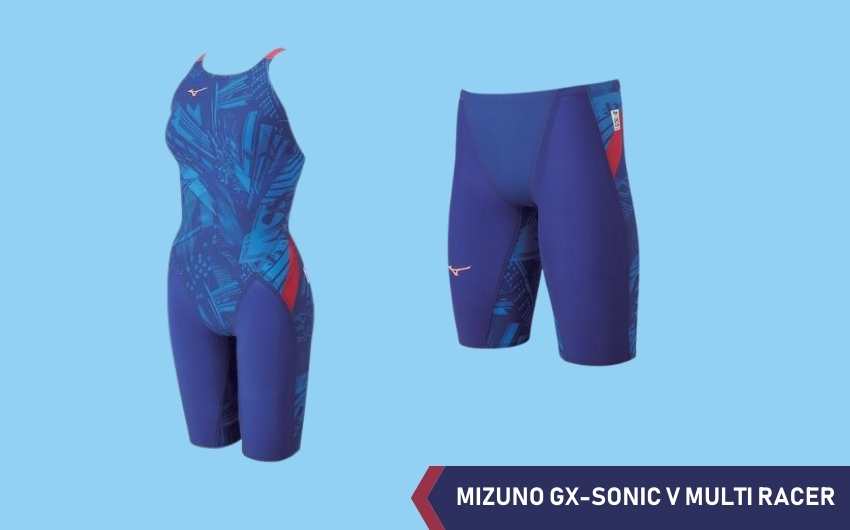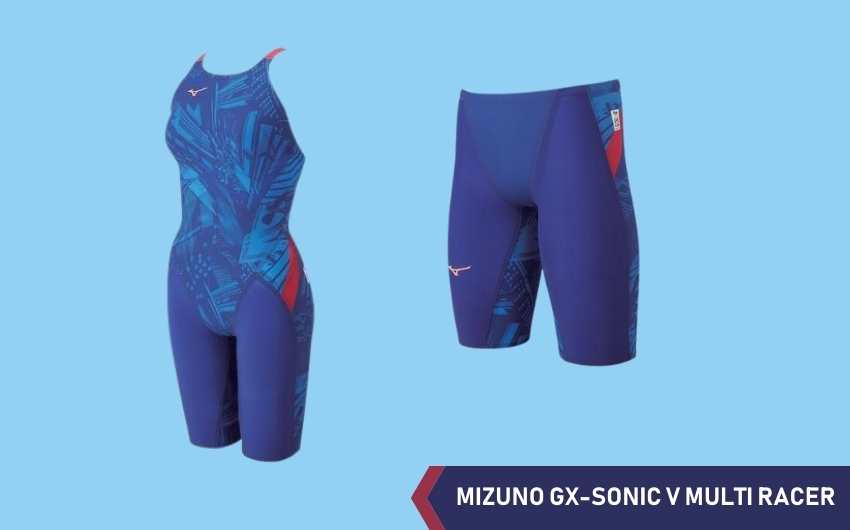 Like most elite racing suits, Mizuno offers a "stroke" version of their tech suit that is better suited for breaststrokers, medley swimmers, and mid-to-distance swimmers.
As with the sprint version, the V Multi-Racer is designed to help swimmers lift their hips and maintain optimal body position in the water, even under fatigue. One of the big benefits of tech suits is that they keep your bodyline straighter in the water, reducing drag and helping you swim faster.
The cross-shaped internal tape cage helps to power a stronger kick for longer, and the specially placed compression panels keep blood flowing to your hips and legs when you need them the most.
While the suit provides a high degree of compression, it's not quite as compressive as its speedier big brother, the ST, making it more ideal for swimmers who want a greater range of motion in their hips and shoulders when swimming.
Fabric composition: 65% nylon, spandex 35%
Sizes: X-Small, Small, Medium, Large, X-Large
Available in three different color combos for jammers, and one color for kneeskins
Open back only
Price: $380-510
---
TYR Venzo Genesis Technical Swimsuit
⭐ best tech suit for breaststroke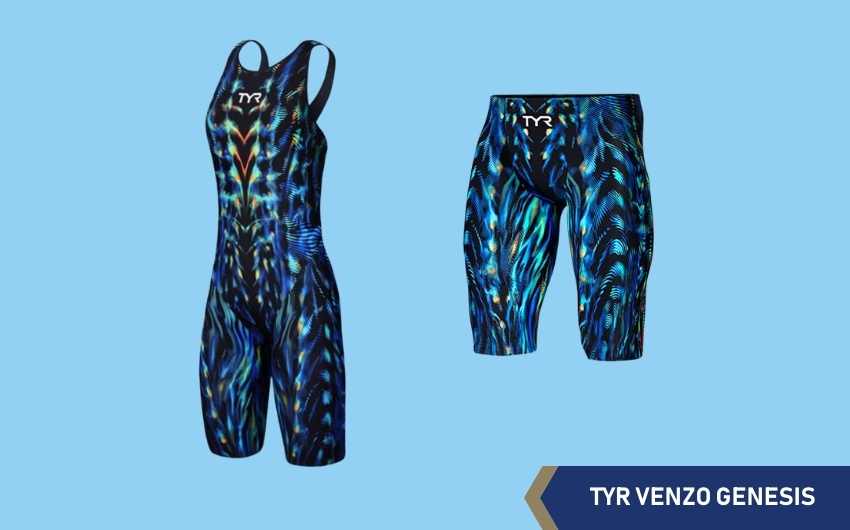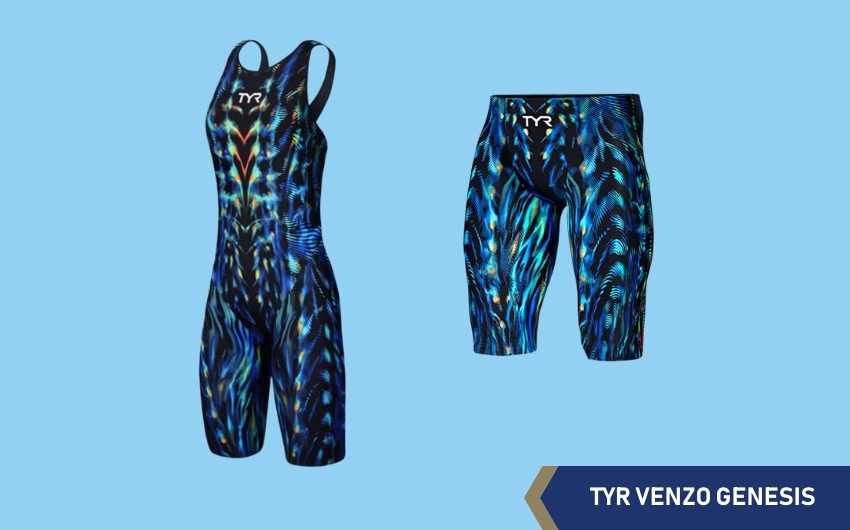 The TYR Venzo Genesis is the California-based swim company's latest racing suit following up on the extremely popular Avictor tech suits, whose vibrant red, white and blue colors made a splash during the 2012 and 2016 Olympics.
Constructed with an eye on keeping things waterproofed, the Venzo Genesis, available as both as open and closed back kneeskins and as a jammer, the Venzo balances compression, durable exterior fabrics, and paneled construction for a suit that is comfortable, easy(ish) to put on, and fast.
TYR lined the interior of the suit with something called the Endo Compression Cage, which is a taping and inner layer of textile that helps provide added support.
The combination of compression and flexibility makes the tech suit my favorite for breaststrokers, although just about every other stroke and distance can benefit from this racing suit.
70% nylon, 30% elastane
Fully bonded seams that cut down on friction and drag
Women's sizes: 20, 22, 23, 24, 25, 26, 27, 28, 29, 30, 32, 34, 36
Men's sizes:
Pricing: $220-550 (check SwimOutlet for current pricing and deals)
---
Speedo Vanquisher Racing Suit
⭐ Best budget-friendly racing suit that is highly durable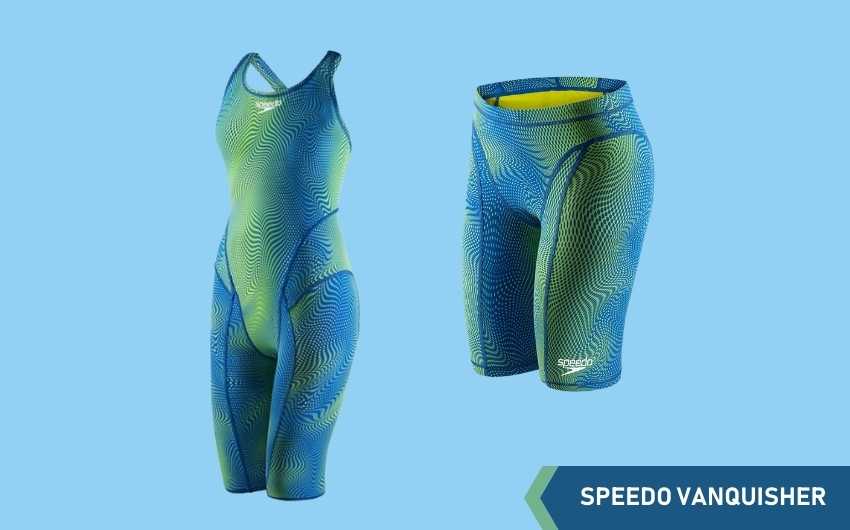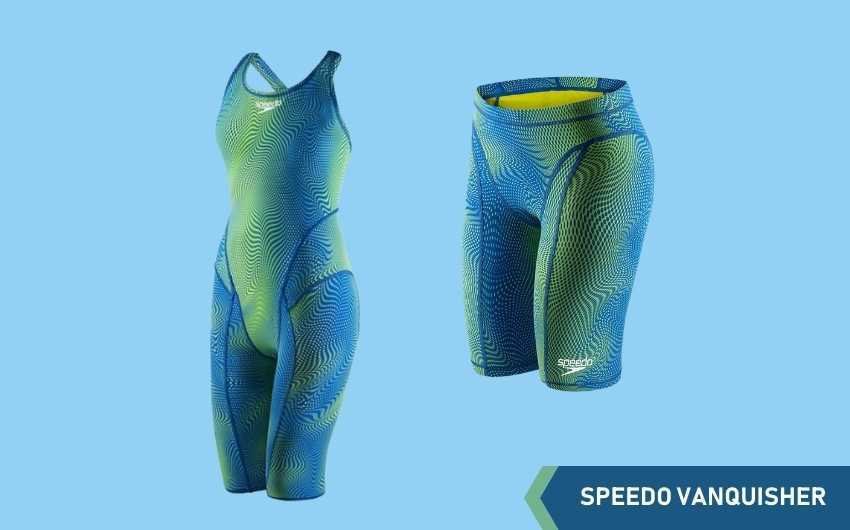 While Speedo is probably better known for their premium line of tech suits, which have a rich history in the sport, they do make plenty of more budget-friendly suits that also have many of the water-repelling and compression benefits of top racing suits.
The Speedo Vanquisher line of kneeskins and jammers is a perfect example.
Designed as an affordable racing suit for younger swimmers (these tech suits are compliant for 12-and unders), they feature a sizable amount of water-repellent fabric (the suit is 21% Lycra Spandex) giving them that racing suit feel while not breaking the bank.
See also: 5 Best Budget Tech Suits for Race Day
This suit, much like Speedo's Pure Valor, is a dual-layered suit that provides excellent compression and flexibility. The Vanquishers come in a wide variety of colors and prints, from your basic solid black to "wave" prints in a variety of colors.
When it comes to choosing the best racing suit for your swimming, there are some options that are more budget-friendly durable, and the Speedo Vanquisher leads the pack.
---
FINIS Fuse Racing Suit
⭐ Best for swimmers looking for an entry-level racing suit that is easy to get on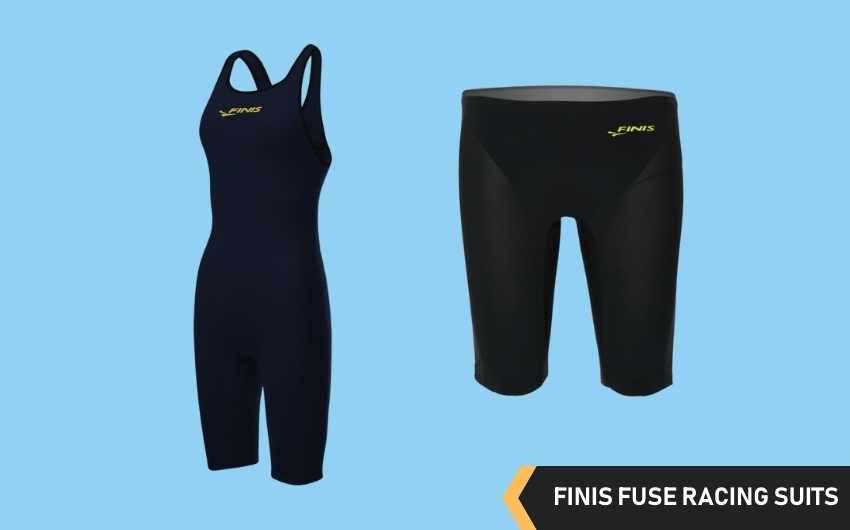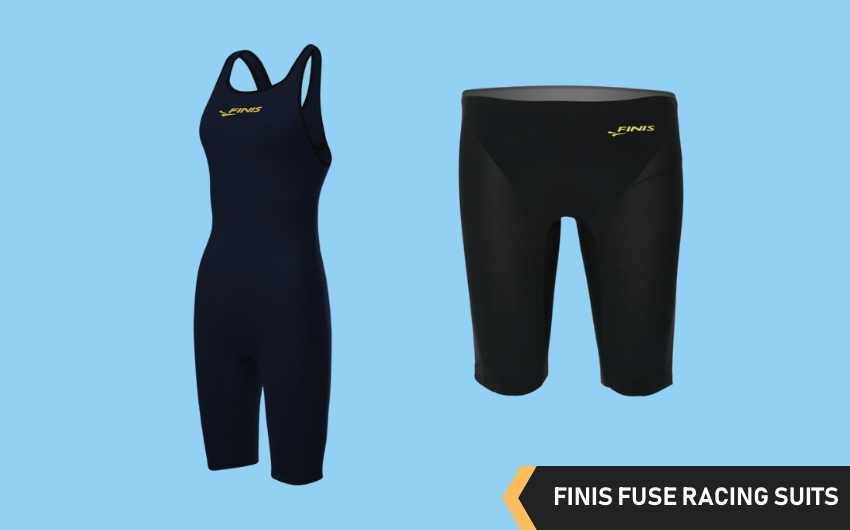 FINIS is one of my favorite makers of swim gear and equipment.
While they don't have the same legacy and history that the big names in the industry, FINIS punches way above their weight class, with excellent products over the years like the FINIS Duo, the FINIS Swimmer's Snorkel, and FINIS' Monofin.
All three were first-to-market and quickly became staples in our sport.
While their tech suits don't get the same kind of love and attention, they do make excellent racing suits, including the FINIS Fuse, which is a well-priced and well-made tech suit.
With the Fuse you get a lot of the things that we have come to expect with racing suits, including bonded seams to eliminate extra drag, a hydro-reflective textile fabric that reduces UV damage, double panel construction for extra compression, and silicone linings around the leg holes to make it easier to pull on the tech suit (and not rip it in the process!).
Designed to be an introductory-level tech suit, and priced accordingly, the FINIS Fuse takes the company's legendary eye for detail and commitment to excellence and packages it into a fast suit that you can pick up for around a hundred dollars.
71% polyamide, 29% elastane
Jr version that is compliant for 12-and-unders
Women's sizes: 20, 22, 24, 26, 28, 30, 32, 34, 36
Men's sizes: 20, 22, 24, 26, 28, 30, 32, 34
Men's sizes:
Open back for women's kneeskins
Price: $90-195 (check SwimOutlet for current pricing)
---
Tech Suits – FAQs
Got questions about tech suits?
Choosing the best tech suit for you can feel overwhelming when you start doing the research. Lots of proprietary fabric names, high prices, and doubt over whether the suit will fit or help you race fast.
Here are some of the most common questions I get about tech suits, including materials, 12-and-under suits, and more.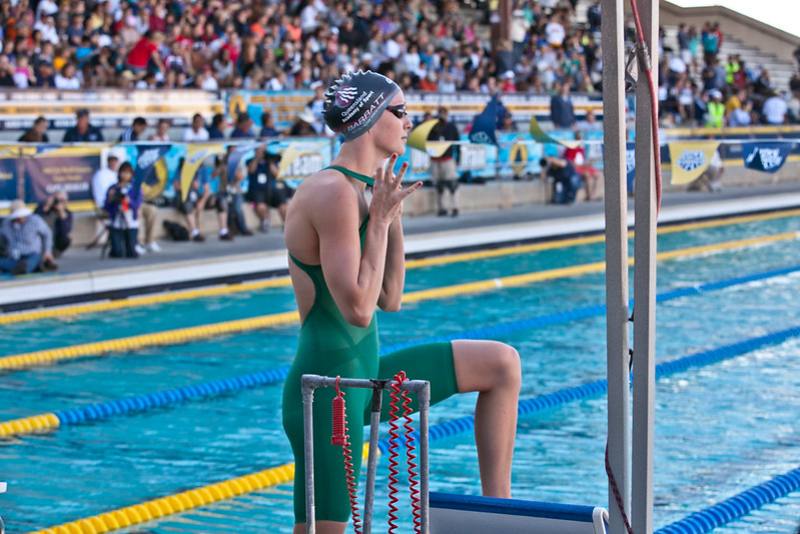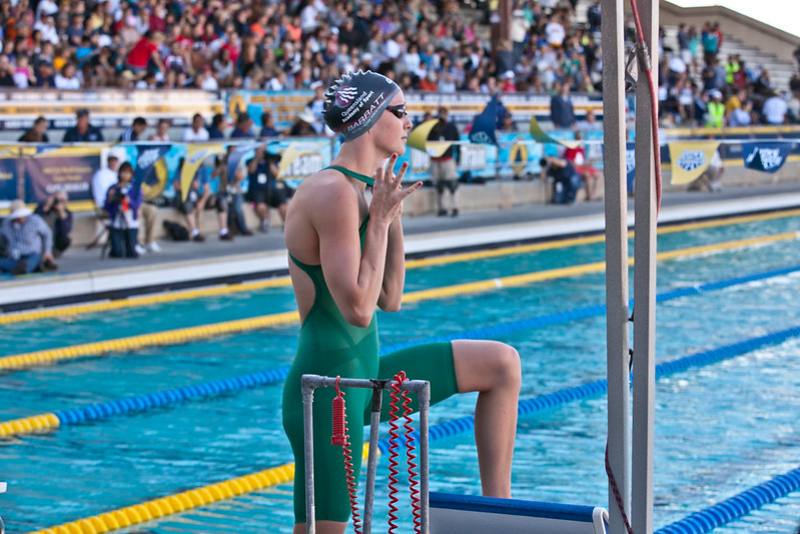 How do I choose the right tech suit?
Here are the key things to look for when finding the right tech suit to take with you to your next swim meet:
⭐ Swimsuit fabric
Tech suits are made of a blend of two types of materials, one for durability (polyester, nylon, or polyamide) and speed (elastane or Lycra).
A balance of the two gives you the best of both worlds.
We discuss these fabrics more in-depth below.
⭐ Proper fit
Naturally, the suit has to fit! Tech suits are meant to be snug, but not so tight that they choke off circulation and leave you feeling stiff.
Fitting a tech suit can feel tricky as you often have to size down from a "regular" swimsuit size.
Make sure to reference the sizing charts of the tech swimsuits on your list of the best racing suits to get a comfortable and fast fit from your swimsuit.
⭐ Compression
One of the key benefits of tech suits is compression! By gently squeezing target muscle groups, the suit promotes better blood flow and improved body position in the water.
Maximum compression does come at a cost, however—reducing some range of motion.
Sprint swimmers should look for maximum compression while stroke and distance swimmers should strive for a balance between flex in the suit and moderate compression.
⭐ Silicone Grips
Swimmers know that the struggle to put on a tech suit is real. For some, it can take up to half an hour to wrestle into a tech suit before racing (longer if the skin and suit are wet…).
This can lead to rips and tears of the delicate fabric of the swimsuit.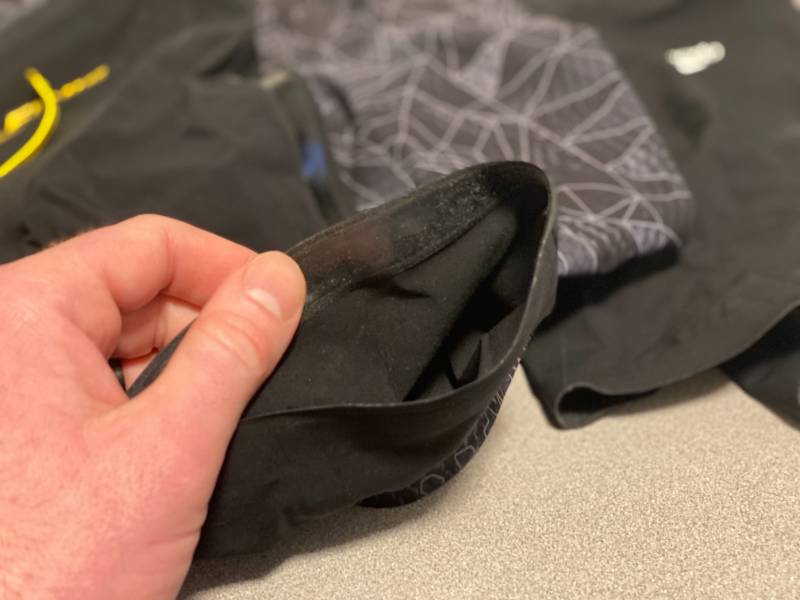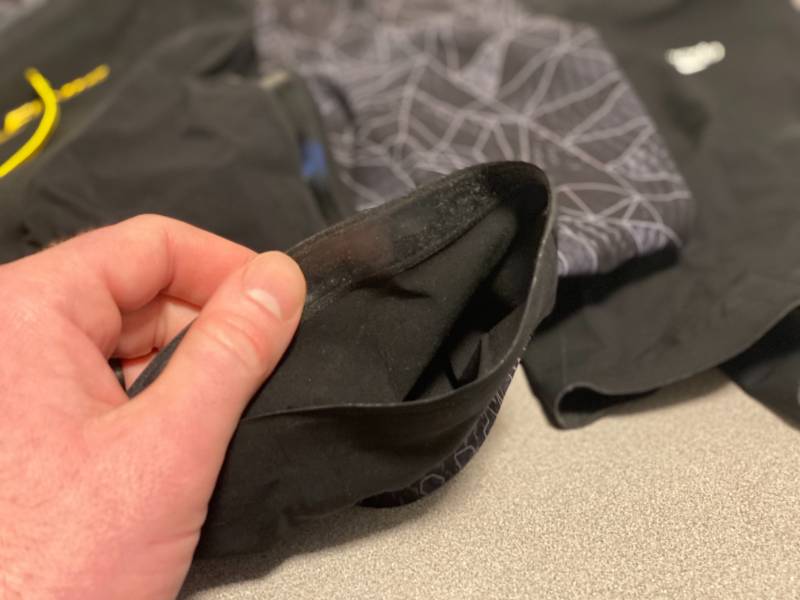 Tech suit makers have wisened to this issue by placing silicone "grips" at the leg holes for the suits, making them easier to put on and reducing the number of accidental suit rips.
Look for these as they will reduce excess stretching of the suit and eliminate most of those "d'oh!" suit rips.
⭐ Cost
Tech suits are not cheap. And worse, they degrade fairly quickly from chlorine and UV exposure and wear, unlike the sturdier training suits that can go months of daily use without any signs of wear.
Consider saving the pricey tech suits for the swim meets that really matter and use a more budget-friendly suit for in-season meets and even prelim sessions at big meets.
What makes a tech suit a tech suit?
Premium racing suits, otherwise known as tech suits, have bonded or taped seams. The pieces of fabric that make up your swimsuit are held together by seams, and the type of seams is what makes it "tech."
Additionally, racing suits that have woven fabric are classified as tech suits, regardless of the type of seam. Suits made of textile fabric aren't defined as being a tech suit.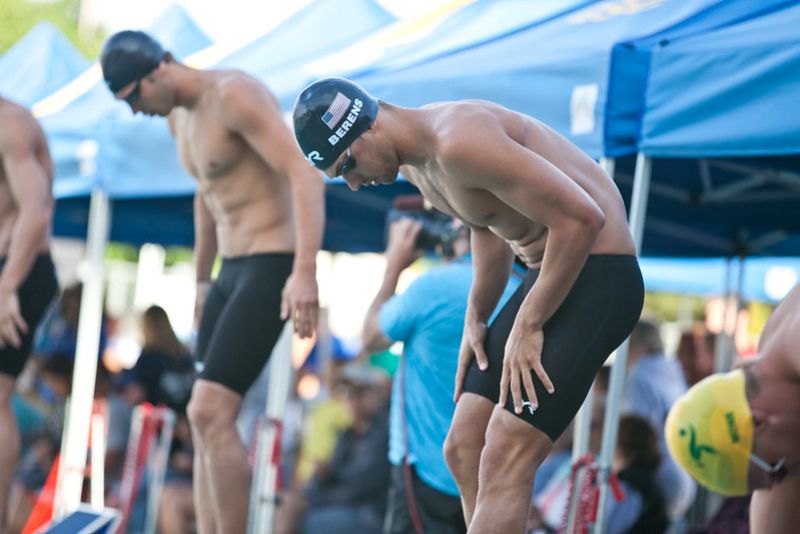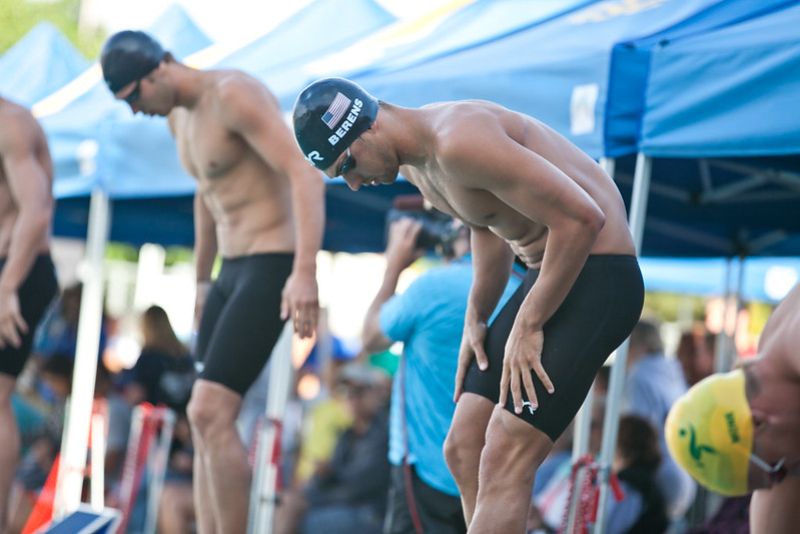 What are tech suits made of?
Tech suits are designed to help you swim fast. For this reason, they are built with nylon and elastane to reduce drag in the water and help you overcome the natural resistance of the water.
The fabric and material is designed to be water-repellant, keeping the suit from taking on water (getting water-logged, in other words), and compressing your body so that it's in an optimal position in the water.
The prime materials in tech suits include:
Elastane (Lycra Spandex).
Also known as Lycra or Spandex, elastane is a synthetic material that has a lot of elasticity, making it ideal for racing suits that need to sit snugly on the skin.
Elastane is found in tech suits (and many training suits, too) because it stretches and it's water-repellant. The amount of elastane you will find in a tech suit varies, with racing suits having 20-40% elastane.
This material, despite its awesomeness, is prone to fading and stretching when exposed to pool chemicals and oils. When your swimsuit starts to thin and stretch, it's because the elastane is deteriorating.
Nylon (polyamides).
Tech suits need to have a durability component, and that's where nylon steps in. Nylon has increased tensile strength, so it's ideal for swimsuits and the heavy use that comes with racing in them.
Nylon does pill and fade faster than polyester, but its softness makes it a favorite for swimmers and swimwear companies. Nylon is also colloquially referred to as polyamide.
Polyester.
Polyester is a heavy-duty fabric. It's the fabric primarily used in training suits for its remarkable toughness.
Polyester doesn't color-fade or stretch out after long bouts of use. It's not uncommon for a training suit to last most of the season of training. Polyester does take on more water than nylon, and it's not quite as soft as nylon.
A good racing suit has a blend of elastane and nylon or polyester.
Tech suits with a high amount of elastane tend to be more expensive as they are more "techy," but the increased elastane does come with a cost, both in price and decreased shelf life.
What tech suits are illegal?
Since the "rubber suits" of the late 2000s were banned, FINA started an approval process for racing suits. FINA and suit manufacturers got together and settled on specific parameters for tech suits including fabrics and dimensions.
Racing suits that are legal for swim meets are built to specification and given a small FINA patch that appears on the swimsuit.
Here's what it looks like: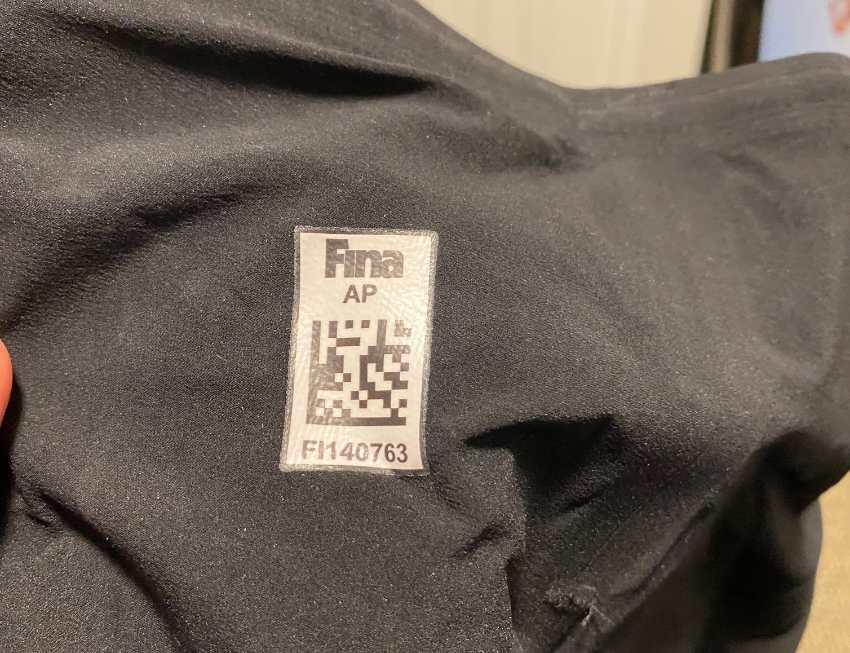 Tech suits without this logo have not undergone the approval process and are not *usually* legal for competition.
There are plenty of jammers and one-piece swimsuits that don't have these FINA-approved logos on the suit, but that simply means they aren't defined as being a tech suit.
For example, my training jammers don't have the FINA-approved logo, but that wouldn't stop me from wearing the suit in competition. The FINA logo is used primarily for tech suits which is why you don't see them on training suits.
What racing suits can 12-and-unders wear?
USA Swimming recently introduced restrictions on tech suits for 12-and-under swimmers.
Tech suits for swimmers of this age have little to no benefit (tech suits are generally designed for older kids and adults, so sizing doesn't work with smaller kids) and the suits are prohibitively expensive for an age where kids are still learning the basics in the water.
12-and-under compliant suits can be seen by not having the FINA logo on the suit. They tend to be significantly less expensive as they don't have bonded/taped seams and are made of textile fabrics.
There are meets where 12-and-under swimmers can wear tech suits, but they have to fall under the umbrella of USA Swimming championship competitions. 12-and-unders are permitted to wear tech suits at Olympic Trials, US Open, Nationals and Junior Nationals.
U12-compliant tech suits that we've reviewed and recommend include:
What tech suit is best for backstrokers?
Speedo recently launched a backstroke-specific edition of the popular Fastskin LZR Pure Intent.
The suit has paneling along the front of the suit that helps backstrokers maintain a straighter body-line in the water and keep your kick going strong.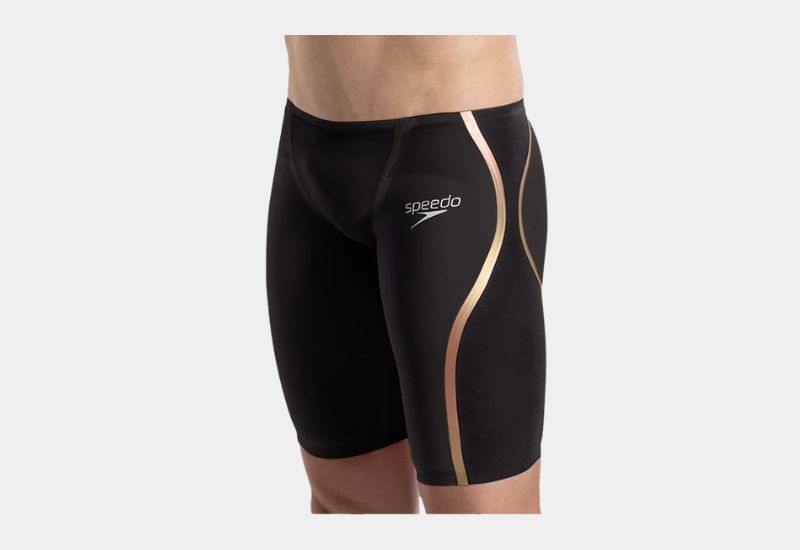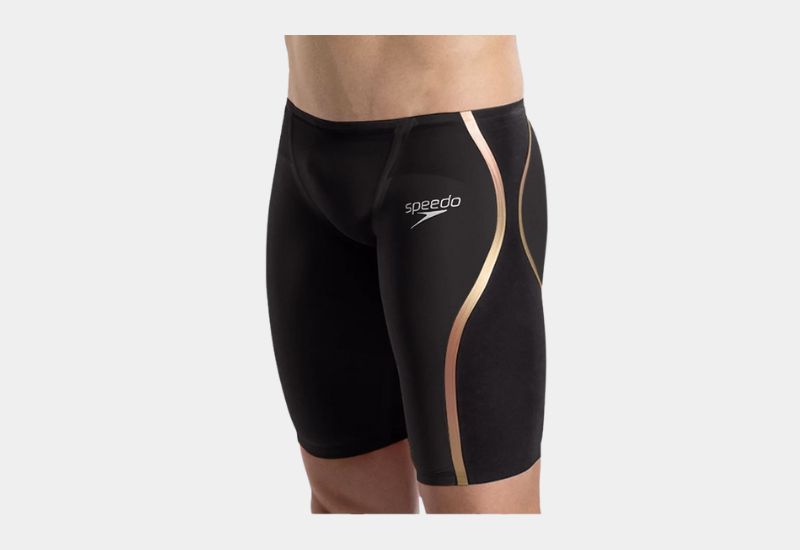 While we haven't had a chance to test it out for ourselves yet, the suit was designed with the help of Olympic and World Champion backstroke Ryan Murphy, and the suit has gotten rave reviews over at Swim Outlet.
How do I make my tech suit last longer?
Tech suits are a substantial investment into your swimming that hopefully reflects the hard work you've put in at swim practice.
That said, tech suits don't have a long shelf life. The fabric on the suit thins, stretches, and can rip from something as innocuous as a fingernail when putting on the suit.
To get the most of your tech suit, here are some simple things you can do to care for it:
Rinse with cool, unchlorinated water after use.
When the race or swim meet is wrapped up, remove the suit and rinse it with fresh water.
Soaps and shampoos will damage the suit, and letting the suit dry out with chlorinated water in it will speed up corrosion.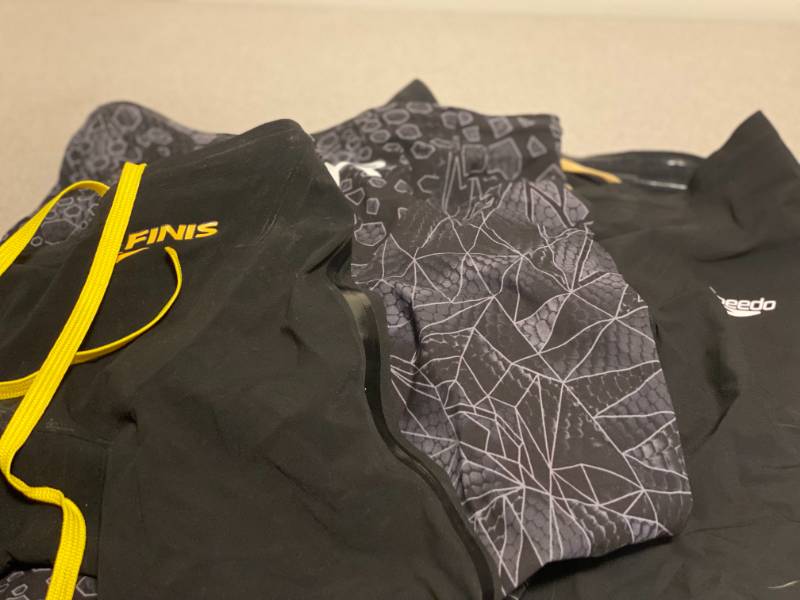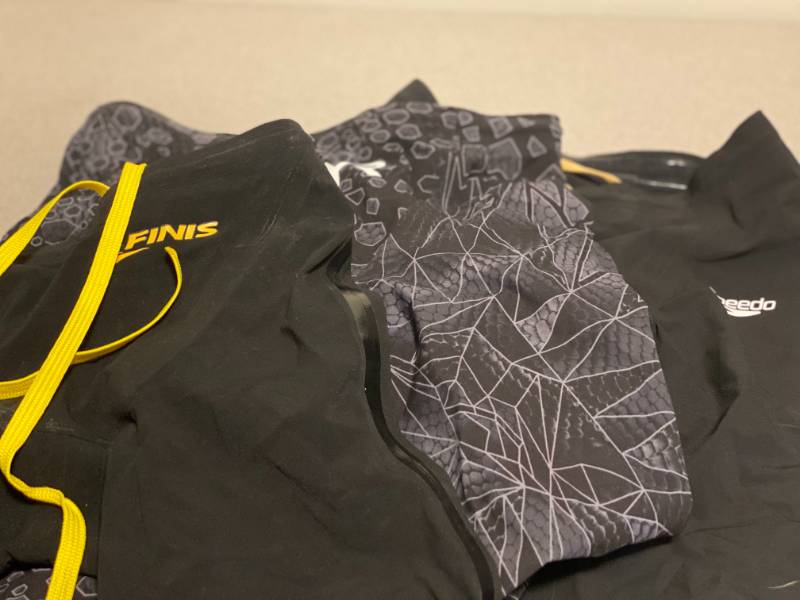 Air-dry the tech suit.
After rinsing, place the suit on a towel and let it air dry.
The water-repellent material dries quickly on its own, so there is no need to place it in a dryer (which will warp the fabric of the suit, so avoid doing this) and you don't even really need to hang it.
Put on with care.
Putting on a tech suit can feel like you are trying to squeeze toothpaste back into the tube. In the course of wrestling into our tech suit, rips are prone to happen.
Most tech suits have silicone tapered holes to make it easier to put the suit on. Ripping your brand-new tech suit putting it on is a quick and guaranteed way to ruin your day. Some swimmers have reported success putting plastic bags on their feet to "slide" into the tech suit.
Ultimately, make sure you give yourself enough time to put on the suit, as some kneeskins can take up to 45-minutes to put on.
Use older/budget tech suits for less important races.
One of the ways that I extend the life of my tech suits is simply using my A-1 racing suit less.
For preliminaries, if I was confident that I would advance to finals, I'd wear an older tech suit.
Cycling in older tech suits (or even more budget tech suits that are half the price) can help extend the shelf life of your expensive racing suits.
Where is the best place to buy tech suits?
Online retailers such as Amazon carry a decent selection of tech suits, particularly older racing suits. But the best place to buy a tech suit is at Swim Outlet, a US-based company that now ships worldwide.
They are a company that also supports swimmers with branded partnerships, so we recommend them.
They have the web's largest collection of tech suits for swimmers, from the high-end racing suits you see at the Olympics to less technical swimsuits that can be worn at summer league swim meets.
Browse Swim Outlet's full collection of women's tech suits and men's tech suits.
---
More Tech Suit Guides
The Best Tech Suits for Sprinters. Looking for a tech suit that will unleash serious speed on race day? Here is a detailed look at the best tech suits for sprinters to dominate the competition.
6 Best Kneeskins and Tech Suits for Women. Kneeskins and tech suits for women are expensive business. Here's a breakdown of the best tech suits for women and kneeskins, whether you are a breaststroker, aiming for the Olympics, or competing at your first swim meet.