Thinking about taking your swimming talents to the collegiate level?
Here is a list of resources, from figuring out how to write a letter to college coaches, to a breakdown of the process, to a list of questions you should have ready for when you start talking with collegiate coaches.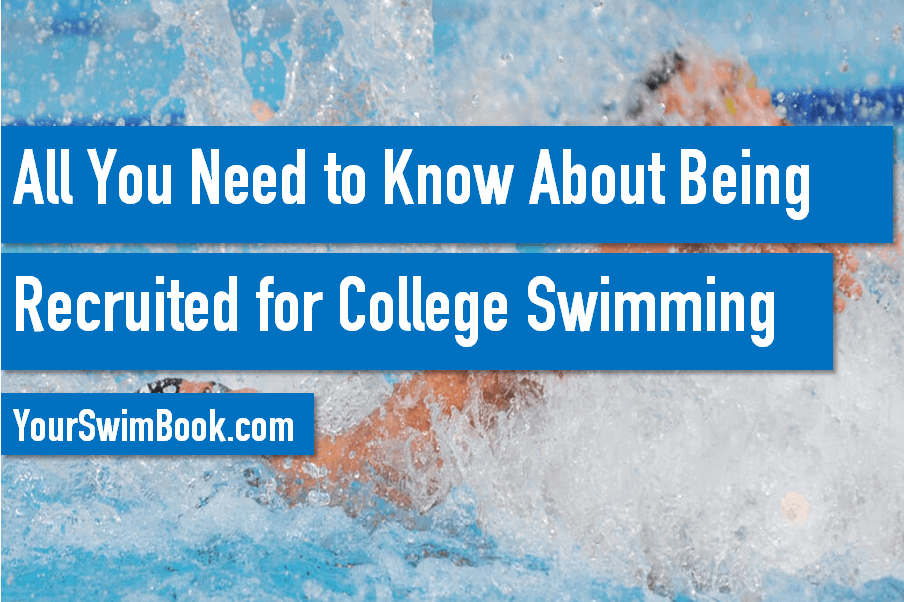 General Recruiting Information & Guides
How to Get Recruited for College Swimming. For many high school athletes it's the dream – getting their post-secondary education paid for while competing for a top-tier university program. Gone will be the days where you had to fundraise to go to meets, car-pool in your buddy's rusty old wagon to get to meets, and into the days of luxury transportation (coach bus?), free gear and the chance to compete at the NCAA Championships, one of the fastest competitions on the planet. The reality, of course, is a little more muddled.
6 Common College Recruiting Myths. There are a heap of college swimming recruiting myths floating out there. From having your entire education + spending money being paid for, to the number of scholarships out there, to the very act of how you should go about getting one.
10 First Time Questions to Ask a College Coach. The following is a list of questions to ask your prospective college swim coach. Getting as thorough a picture as possible of what the team atmosphere and the coach's philosophy is before you commit to a school for four years is understandably critical.
How to Write a Solid College Recruitment Letter. We have all felt the horror of staring at an empty word processing document, the cursor slowly blinking, quietly judging as we sink deeper into a paralyzing case of writer's block. When it comes to writing a college recruitment letter, the pressure and expectations rise ten-fold.
Recruiting Advice from College Coaches
In a recurring series on YourSwimBook.com we have been reaching out to college coaches for their advice and tips on how to be recruited. Here are a few from coaches who stopped by to share their experience:
Petra Martin, Head Coach of Bowling Green Swimming, Discusses Common Recruiting Mistakes. Petra Martin, head coach of the women's swim team at Bowling Green State University, a Division I program based out of Bowling Green, Ohio, drops by to answer a few quick questions on the recruiting process.
Brenau University Swimming Head Coach Blaire Bachman Shares Recruiting Advice. Blaire Bachman, head coach at Brenau University's Swimming & Diving program drops by to share some insight and tips on taking your swimming to the collegiate level. Brenau University's program competes in the NAIA, where this past month they placed 4th nationally, while Bachman also shared NAIA's Women's Coach of the Year award.
Boston College Swimming's Head Coach Tom Groden Discusses Recruiting. Boston College Swimming's head coach Tom Groden shares some recruiting and planning advice for prospective student athletes (PSA) looking to extend their swimming career into their college years.
Brandeis University's Mike Kotch Shares Recruiting Advice for Swimmers. Mike Kotch, head coach of the Brandeis University swim program drops by to share some recruiting advice for swimmers looking to taking their swimming prowess from high school to the collegiate level. Coach Kotch has been with the Brandeis University Judges (how cool of a team name is that?) since 2011.
The College Swimming Lifestyle
Not too sure what to expect from your college swimming career? Here are a selection of videos that go "behind the scenes" with a select number of programs across the United States:
Wanna Know What It's Like to Swim on the Collegiate Level? Hannah Freyman from North Carolina State's swim and diving program put together a 9-minute documentary that outlines a typical day of training and schooling at the ACC school.
Stanford Swimming's "Beyond the Pool." Stanford Swimming has a long, proud history. Jenny Thompson, Janet Evans, Misty Hyman and Summer Sanders all swam for the Cardinal and went on to the Olympics.
Behind the Scenes of the UIC Flames Dryland Program. In this video we get a behind the scenes look at the UIC Flames dryland training regimen. The UIC Flames are the athletic teams that represent the University of Illinois at Chicago.
Harvard Swimming Shows Off Their Dryland Training (Video) Harvard might be better known for its academic traditions, but the Crimson have a fine swimming heritage as well. David Berkoff, multi-Olympic gold medalist and former world record holder in the 100m backstroke went to school and trained here during the late 1980's.
Behind the Scenes of the Cal Lady Bears Holiday Training Camp Over the holiday break between 2013 and 2014 the top ranked University of California-Berkeley Bears traveled to Hawaii to train for a couple weeks in the Aloha State. Below are two videos showing the lady bears, who are coached by Teri McKeever, both at play and at work.
Arizona State Swimming's Dryland Training (Video) Anyone that has been lucky enough to swim at the collegiate level in the United States understands how world class their facilities are, particularly among the NCAA Division 1 schools.
---
Take Your Swimming to the Next Level
YourSwimBook is a log book and goal setting guide designed specifically for competitive swimmers. It includes a ten month log book,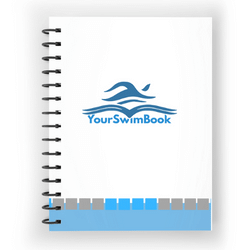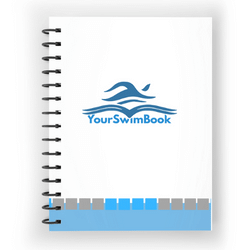 comprehensive goal setting section, monthly evaluations to be filled out with your coach, and more.
Learn 8 more reasons why this tool kicks butt now.
Join the YourSwimBook weekly newsletter and get motivational tips and more straight to your inbox. Sign up for free here.