The FINIS Dart is a big upgrade on the traditional Swedish goggles. Here's my review of one of my favorite new goggles.
FINIS' contribution to the Swedish-type goggle has been around for a while, and it wasn't until recently that I got off my butt and gave them a try.
In short, I love them.
FINIS Dart Goggles: An improvement on the traditional Swedish goggle
The first thing you will notice when you get them is that they come in some pretty slick packaging.
First off, and this has nothing to really do with the goggles in terms of fit or performance, they come packaged simply and neatly. As a company, FINIS has always been at the head of the pack when it comes to design, and the simple box is appreciated.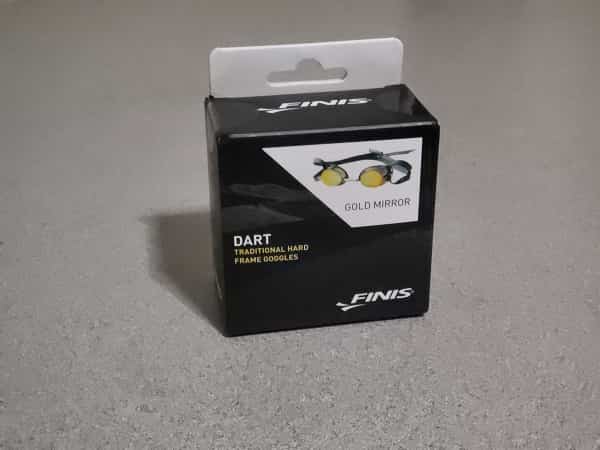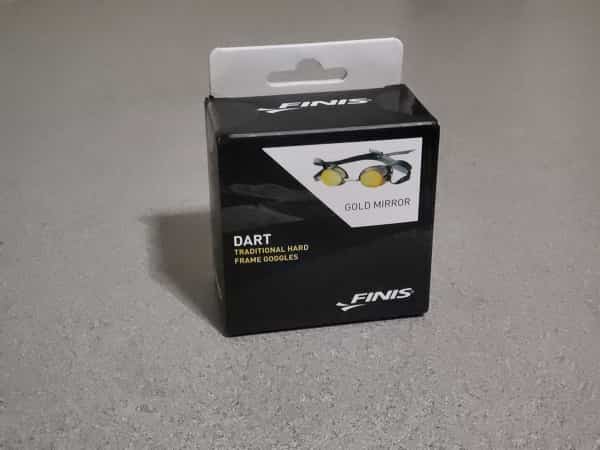 Unlike some goggle manufacturers, who shall remain nameless, opening the packaging doesn't require ripping through three layers of plastic and cardboard packaging.
The FINIS Dart goggles come with a nose strap pre-cut!
Yes! It's almost as though swimmers designed these goggles.
Although I love Swedish-type goggles, I have never been all that fond of trying to put together the string nosepiece. I'm all thumbs, so it is usually an infuriating experience.
Instead, I lop off a few inches of the head strap and use that as a nose piece. Much faster, and much easier to adjust.
The FINIS Dart's come with a section of the head strap already cut, narrow enough that you can easily slide them into the inside holes on the lens.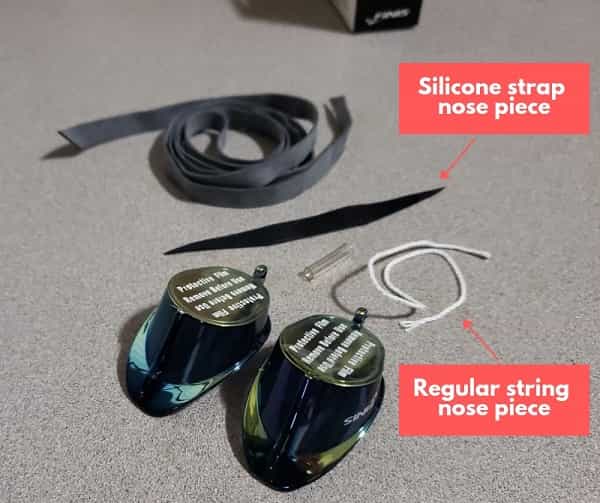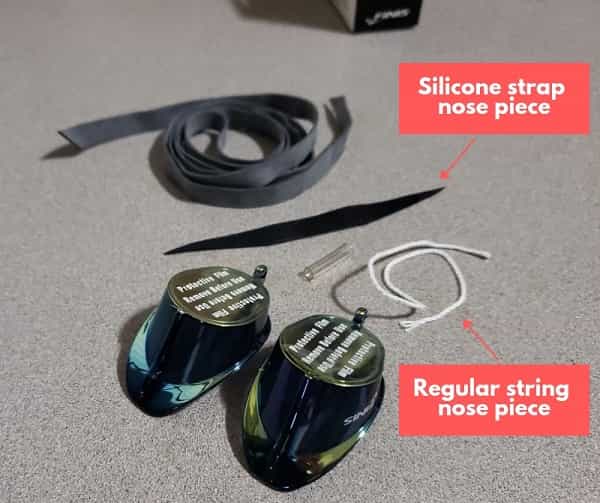 Killer peripheral vision.
There's a reason that the gaskets aren't there, and it's not to make your head hurt.
Without a gasket you can see much better in your peripherals, whether it's to the sides, or the direction I like most being able to see best, "up."
After all, it's great to be able to keep an eye on what's ahead of you without having to snow-plow the water with your forehead in order to see.
Silicone head straps
What put these particular goggles above others in the Swedish-goggle class is that FINIS has gone ahead and used a double silicone head strap.
Why does silicone matter? Because it is a far more durable material compared to latex, which degrades more rapidly when faced off against pool chemicals (ahem, chlorine). Traditional Swedish goggles usually come with latex straps.
Other quick basics of the FINIS Dart goggles:
UV-resistant lenses
Anti-fog coating
Double head strap to distribute pressure around your head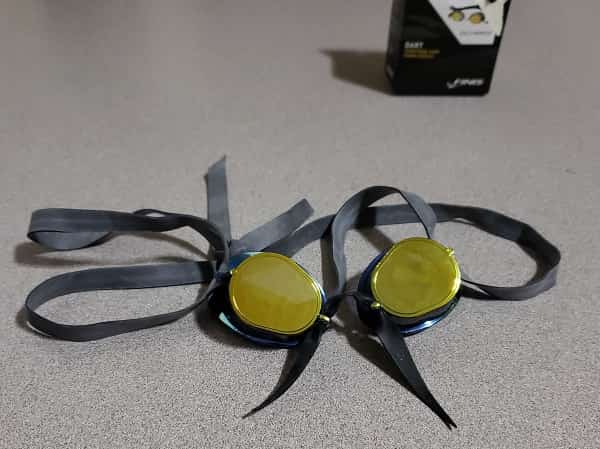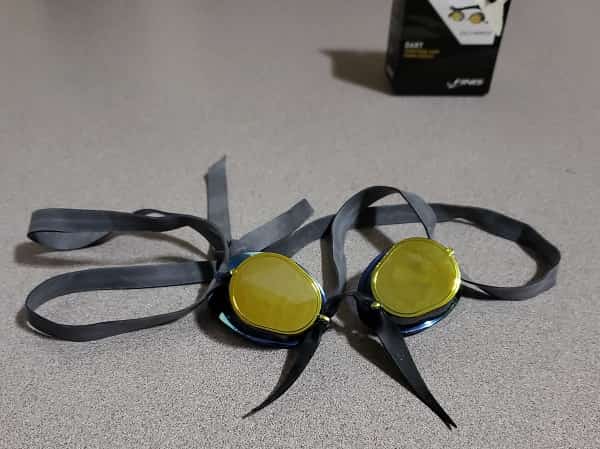 Are the FINIS Dart Swedish goggles for you?
Maybe!
If you like Swedish goggles, have experience with them, and know what to expect when ya order them, well, you will likely love them like I do.
In reading some of the reviews that are online about these swim goggles, the only gripes have been that the goggles make the face a little sore, and that they are not assembled when shipped.
Well, yeah.
This is normal when it comes to Swedish-type goggles.
Part of their charm is that you assemble them to fit your head, nose and eye distance. Whether you use the string or go the lazy route and lop off a section of the head strap to use as a nose piece, assembly is required. (Still though… takes a couple minutes. Not that big of a deal.)
Additionally, regarding the face soreness, there are no rubber gaskets lining these goggles. Which, if you've never worn Swedish-type goggles before, will likely leave the area around your eyes a little sore the first time or two you wear them.
As long as the head straps aren't excessively tight—i.e. you aren't pinching the top off your head off like a pimple they are so tight—you will get used to the gasket-free fit on your face after a few sessions in the water.
What you lose in initial comfort you make up for with better peripheral vision.
FINIS Dart: A better, longer lasting Swedish goggle
Altogether, I couldn't be happier with these goggles, and will happily find a place for them in my rotation of top training and racing goggles.
The durability, sharp looks, pricing, and the convenience of pre-cut nose straps gives them an edge over my other goggles.
The FINIS Dart is available in three shades/finishes. The ones I got are obviously the Mirrored versions, which run a couple bucks more than the blue and smoke versions.
Price-wise, they are also cheaper than the traditional Malmsten Swedes on Amazon amd Swim Outlet. Giddyup!