No Limits: The Will to Succeed, is a 2009 auto-biography by Michael Phelps that details his journey from an overly energetic age grouper to the greatest Olympian in history.
No Limits details the ups and downs of Phelps career from the time he got in the water until the Beijing Olympics, where he won an unprecedented eight gold medals in a single Games.
The book follows the timeline of his events in Beijing, with each race being prefaced by lessons in what helped him get there. There is a ton of excellent takeaways that swimmers and swim coaches can pull from this book, which is a fast-paced read (especially the chapter on the 4x100m freestyle relay and Jason Lezak's other-worldly comeback).
Here are a series of quotes from the book, as well as my own thoughts and takeaways from No Limits: The Will to Succeed.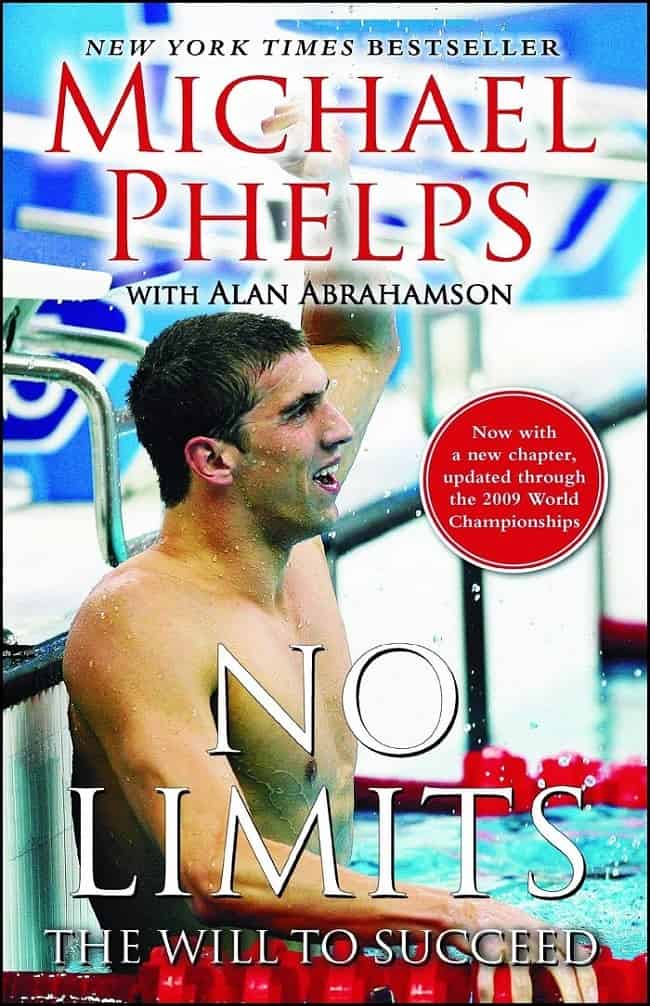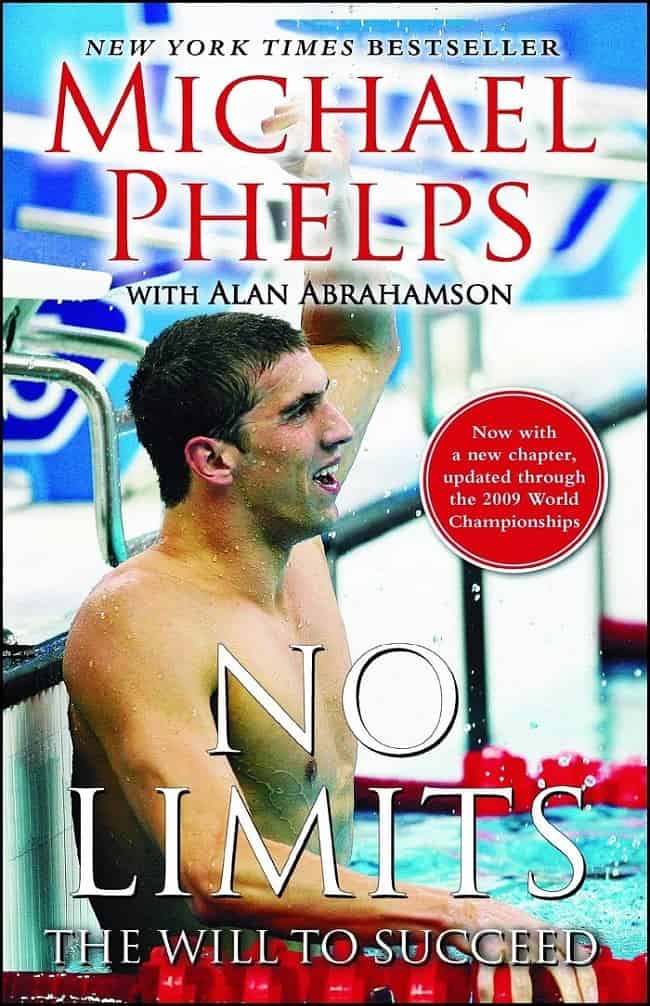 Where to Buy
---
He was relentless about setting goals and keeping them at the forefront of his attention.
"Every year since I have been swimming competitively, I have set goals for myself. In writing. The goal sheet was mandatory. I got used to it and it became a habit."
"If there was a day when I was down, when I was not swimming well, when I simply felt tired or grouchy, I would look at it [the goal sheet]. It was definitely a pick-me-up."
---
Bowman used a countdown to instill urgency with his athletes. A reminder to make the most of every training opportunity.
"Each workout also included a notation in the corner: how many days to go until the Trials in Omaha as well as the Games in Beijing."
---
Although Phelps was the greatest swimmer on the planet, he needed and thoroughly appreciated the challenge that teammates like Erik Vendt—a swimmer who was relentless in practice and competition—brought to practice and competition:
"Without Erik Vendt, there was no way I could have gotten through the years from Athens to Beijing."
---
You can still swim fast even though you don't feel awesome. The day after breaking the world record in the 200m freestyle at the 2007 Melbourne World Championships, he was to race the 200m fly.
He felt "crummy" and sore. But it didn't matter. Phelps would break the world record by over 1.6 seconds, the world record line at his feet when he touched the wall.
"Once I got up on the blocks [for the 200m butterfly], I had to get over all that. How I felt then was not the least bit important to what was possible now. It was time to go out and race."
---
Train for adversity. When overcoming challenges is "normal," it becomes a whole less scary when it happens in competition:
"Bob, also quite deliberately, would arrange practices, schedules, workouts, drills, whatever he could think of, around the idea of being uncomfortable."
"A champion can deal with any kind of pressure."
---
You won't always feel like doing the work. But it's your job to get yourself in the mindset to do it anyway.
"If I wasn't in the right mood to practice, I got myself into that right mood… I got myself into the place I needed to be to get the work done that I needed to get done."
---
Phelps and Bowman knew that talent and physical preparation was one thing—getting ready to do things no one had ever done before would require preparing what was between Phelps' ears.
"How do you get to be mentally tough? You have to train your mind just like you train your body."
"Nothing in life is easy. You can't wake up one day, announce you are going to do something, and expect it to be a success. At least not consistently. You have to put time and energy and whatever you've got into it. You have to want to do it, and want it badly."
---
At the Athens Olympics in 2004, Phelps chased eight gold medals. He came away with six golds, a silver and a bronze, which was interpreted as a failure by some. He had zero regrets about competing in events where he wasn't sure he would win. It was trying that was the ball game, not the results:
"I didn't quite get there, at least in Athens. But isn't the trying the thing that matters? I was taught to dream big. If you don't, don't you fall back?"
"I knew I was not a failure in any way, and so did those close to me. It doesn't matter if you fall short; it is never a failure to go after your goals with everything you've got."
---
Phelps was competitive. Real competitive.
"I hate to lose. But I was not afraid to lose. I am never afraid to lose."
---
Phelps fed on the doubts along the way. When people said there was no way he could win eight golds in a single Olympics, he poured that jet fuel all over his competitive fire.
At the Santa Clara Invitational in 2003, a Finnish reporter "pestered" Phelps about why he thought it was possible to break the world record in the 200m individual medley (the record was held by Jani Sievenen, who was Finnish).
Anything is possible, Phelps responded.
The reporter pressed on: "Yes, but then maybe you think it is too difficult. Nobody has done this for nine years so maybe it will not happen? Why do you think you can do it?"
Phelps smiled and dropped it into the motivation tank. That weekend, Phelps would break the world record in the 200m individual medley, unshaved and untapered.
"Here was another doubter. I love doubters. I love all doubters. I welcome all comments."
---
On not taking a day off for five years:
"For five years, from 1998 to 2003, we did not believe in days off. I had one because of a snowstorm, two more due to the removal of wisdom teeth. Christmas? See you at the pool. Thanksgiving? Pool. Birthdays? Pool. Sponsor obligations? Work them around practice time."
That five-year span included an event that changed the world: 9/11.
"Bob began the session, which ultimately ended early, with a defiant pep talk. We don't stop for snow, for rain, for a flood, and we for sure aren't going to stop for terrorists… Terrorists might kill innocent Americans but not our dreams. They want us to sit home and be scared. That, he said, is not us."
---
On the pressure and expectations of others:
"The only expectations I focus on are those I have for myself, because those are the only ones I can do something about."
Where to Pick Up a Copy of "No Limits: The Will to Succeed"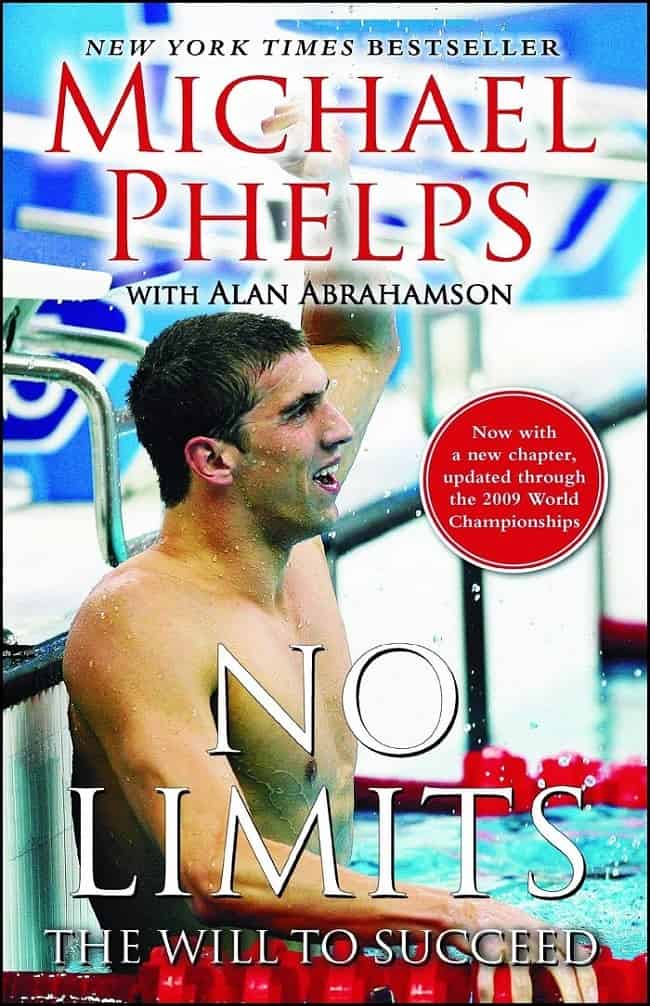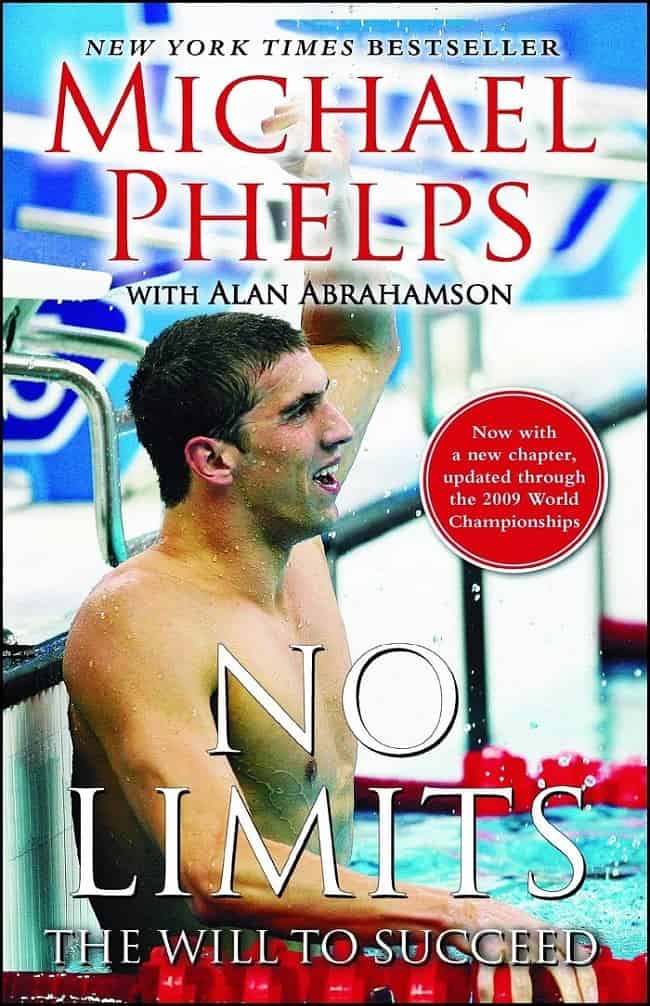 Where to Buy
Or, you can check out our list of books for swim coaches and our list of recommended books for swimmers.