Confused about what kind of pull buoy to get? Here's what you need to know about picking out the best pull buoy for crushing it at the pool.
The pull buoy is one of the classic pieces of swimming equipment on your local pool deck.
The benefits of training with a pull buoy are simple: by stuffing one between our legs it allows us to focus exclusively on training our shoulders and arms, developing endurance and power in the upper body.
Additionally, without our oxygen-thirsty legs in play, and our raised hips in the water we are able to scurry across the surface of the pool with speed and ease. Often swimmers can swim further and with less effort with a pull buoy than without one.
That being said, all too often we lean on our pull buoy as a training crutch, using it as a way to avoid doing "harder" swim work, removing our core from the equation, or artificially raising our hips, giving us the illusion that we are swimming faster than we are.
While the technological advancements are limited when it comes to this type of swim gear, particularly compared to paddles and swim snorkels, there are some things to keep in mind when picking out the best pull buoy for you and those long, shoulder-busting pull sets.
Here are some key things to think about when buying the best pull buoy for you:
How narrow the pull buoy is. The narrower the pull buoy, the tighter you will have to squeeze your legs to keep that bad boy in place. If you have wide hips (like I do), a narrow pull buoy means that it often comes a little loose when I get tired or when doing a flip turn.
The shape of the pull buoy. They generally come in two different shapes. There is the more contemporary one-piece pull buoy, shaped in an hourglass with one end sometimes slightly larger than the other. This is the most common pull buoy you see at the local pool. There is also the "classic" pull buoy that is constructed of two buoys connected with straps which need to be tightened to your preference. Less frequently you will see other types of pull buoys, including the pull buoy/kickboard hybrids.
The size of the pull buoy. While most pulling aids are roughly the same size, there are some variations in overall girth of the buoys. For you swimmers who have exceptionally muscley legs you will likely want a bigger pull buoy. The bigger the pull buoy, the more it will help raise your body position in the water. Too small of a buoy and the benefit of having higher hips is negated.
The material. The old school pull buoys (pictured below) would usually leave rashes on my thighs after extended use. This was because the foam was usually peeling off the top of the surface of the buoy from repeated chlorine exposure and regular use. The straps holding the buoys together on the classic pull buoy would also rub against my skin. I've found that the smoother foam that most new pull buoys are constructed with are not only more comfortable, but less likely to give you an STD-looking road-rash on your thighs after use.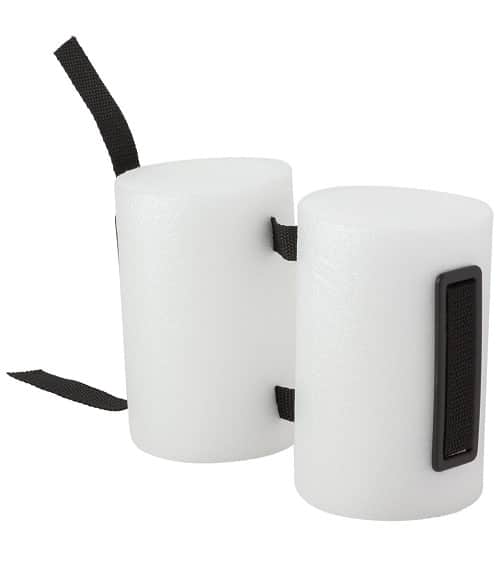 Okay, so now that we've covered some of the benefits and things to look out for when buying a pull buoy, here's our quick list of the top pull buoys for crushing it in the pool.
The Best Pull Buoys for Swimmers
Let's get right to it, with #1:
Speedo Team Pull Buoy

(Top Pick)
This is the exact PB that I have stuffed into my swim bag. I've been rocking out with it regularly over the past four years and it has never failed me.
There's been no fading or "chunking" (small chunks of the pull buoy peeling away from degradation and use), despite the fact I have spent literally no effort in rinsing it after use or performing any kind of care whatsoever.
As you can tell, it's got one end that is slightly larger than the other for added buoyancy and are available in a few different solid colors, including Darth Vader-black.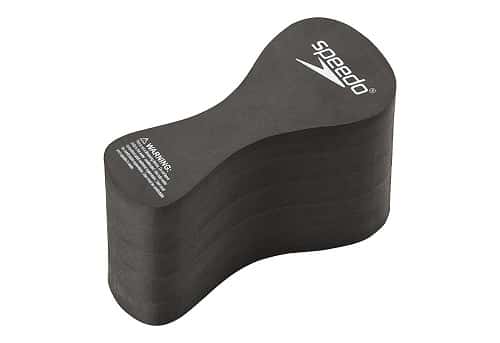 ---
The Speedo Mix-a-Lot
The Mix-a-Lot is the same Speedo pull buoy, but with some snazzier designs and colors. Great for taking to pools with "busy" bulkheads so that your plain old pull buoy doesn't get lost in the mix or scoobied by another swimmer.
Black/white: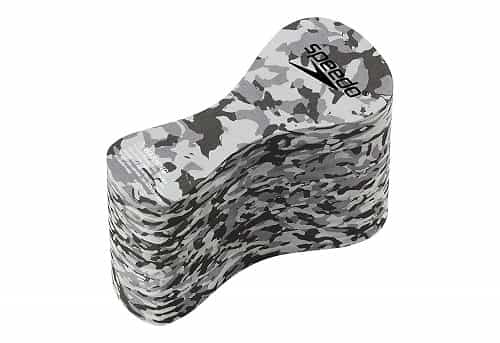 Red/white/blue: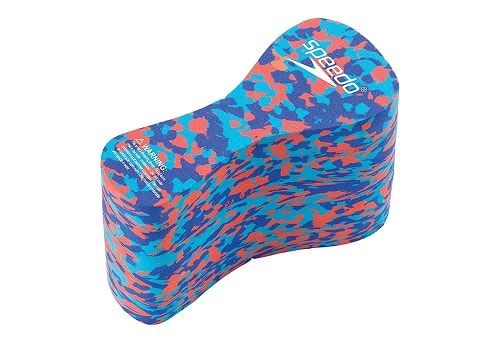 ---
FINIS Pull Buoy
With the characteristic yellow that colors basically all of their products, FINIS' pull buoy offering does all the things you would hope from a pull buoy, including being constructed from a nice chafe-free material.
The FINIS pull buoy is available in both an adult and a junior size.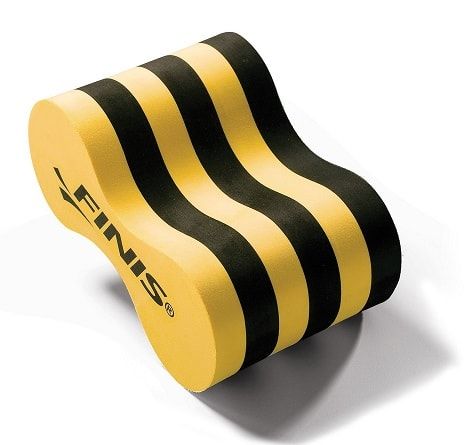 ---
TYR Pull Buoy
Similarly, the TYR pull buoy (which is the PB of choice for two of the local pools I swim at), is made of a smoother foam that is comfortable for long term use, and won't slip around
They have an adult size: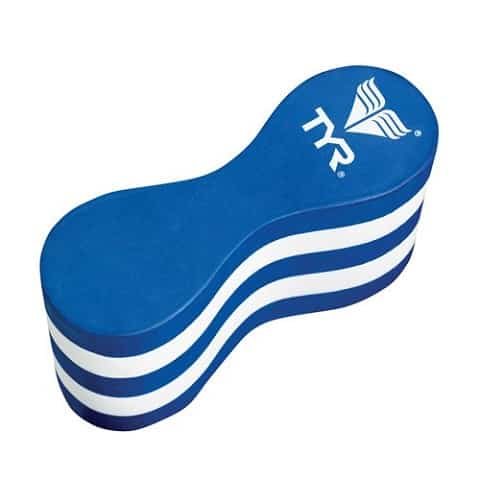 And a junior-sized pull buoy as well: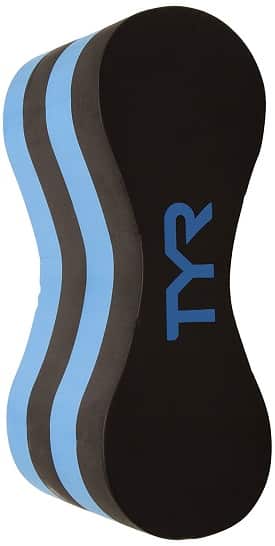 Pull Buoy Best Practices:
Like any other form of training the pool, swimming around with a pull buoy presents itself with tons of variety and options. Here are some things to look out for and how to keep things interesting.
Place the wider end below you. With the pull buoys that have a wider end, make sure you position it so that the wider end is below you to benefit from the added buoyancy.
Don't use your pull buoy on your ankles. This places additional stress on your lower back and drops your hips in the water, making it 2/2 on developing bad habits in the water.
Vary your pull work. Mix in your favorite pair of paddles and/or an ankle band when doing pull. Variety is the spice of life and training, so keep your pull work interesting and engaging by mixing it up.
Other Pull Buoys:
While these didn't make our top five, they are worth a mention. They may not be for me, but they might just be the best pull buoy for your chlorinated situation:
Arena Pull Kick Board.
This bad boy is one of the aforementioned hybrids: it is a pull buoy and a kickboard, all wrapped up into one. I'm not a huge fan of these, as I find it's too big to be a pull buoy and too small to be a kickboard.
The space-saving benefits are obvious, so if you have a limited amount of space for your gear this tool makes sense.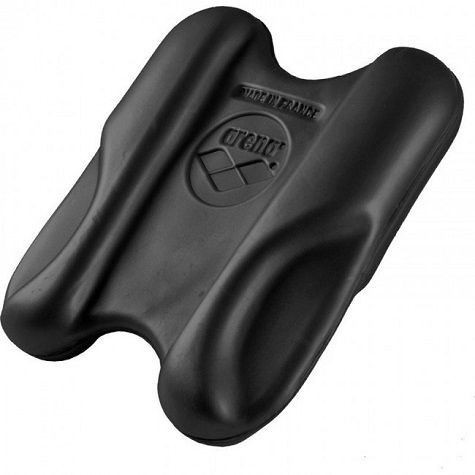 Speedo Pull Kick Board
Another one of the hybrid models (and another type of pull buoy that I won't use), si the Speedo Pull-Kick apparatus. Great for saving space, but as a kickboard or as a pull buoy not that great.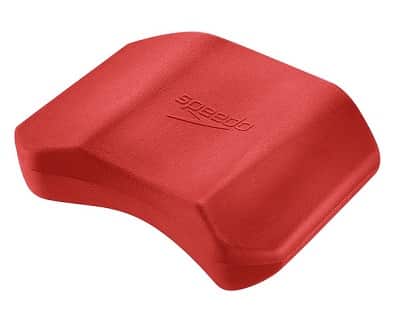 ---
More Stuff Like This:
The 9 Best Kickboards for Swimmers. Itching to get your kick on? Here's a full breakdown on the best kickboards for swimming.
The Best 8 Swim Caps for Swimming. Whether you are going for a casual lap at the pool or stepping up on the blocks for the big race, here is our buyer's guide to the best training and racing swim caps.
7 Buoys for Open Water Swimming. Stay safe, visible and even store your valuables with these open water swimming buoys.