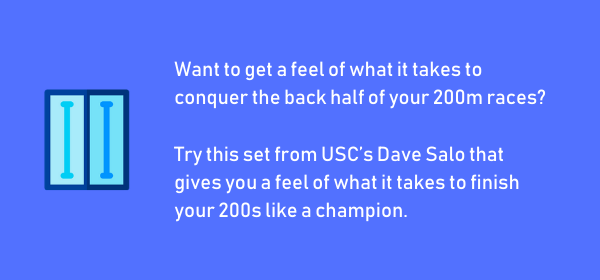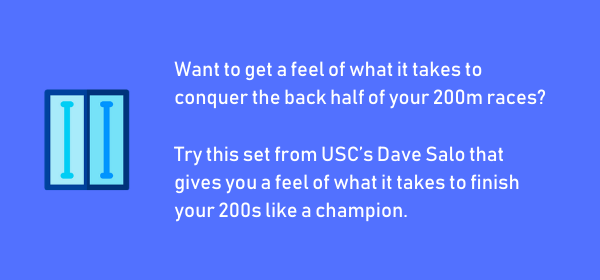 Dave Salo is one of the premier swim coaches on the planet.
He has been the head coach at the University of Southern California since 2006. The Trojans are consistently one of the top NCAA programs, and Salo also manages a pro group that includes international stars Vlad Morozov and Calvyn Justus.
Before that, he was the head coach at NOVA Swimming, where he developed Olympic champions Amanda Beard, Jason Lezak, Aaron Piersol and countless others.
Salo's approach to coaching athletes has always been on swimming fast and mimicking race conditions as often as possible in practice.
Although this seems like an obvious way to train swimmers now, he experienced plenty of resistance to this approach during the 80s and 90s, when most programs were focused on putting up astronomical numbers of yardage.
Training the 200m Events, Salo-style
Although Salo is known for building champion sprinters, he has developed plenty of middle distance swimmers.
"A lot of our swimming is based on the 200," Salo said at an ASCA talk back in 1996. At the time he was coaching Amanda Beard, who would go on to win silver in the 200m breaststroke at the Atlanta Olympics later that year.
One of the swim practices that Salo uses to help prepare swimmers to race the 200m first generates fatigue before going into race pace swimming.
"What I try to do in my mind is create a swim or a set that mimics a 200," said Salo.
The goal is for the swimmer to be challenged to maintain proper speed and technique under fatigue, which prepares them for those same feelings of exhaustion they will experience in competition.
Here's what the set looks like: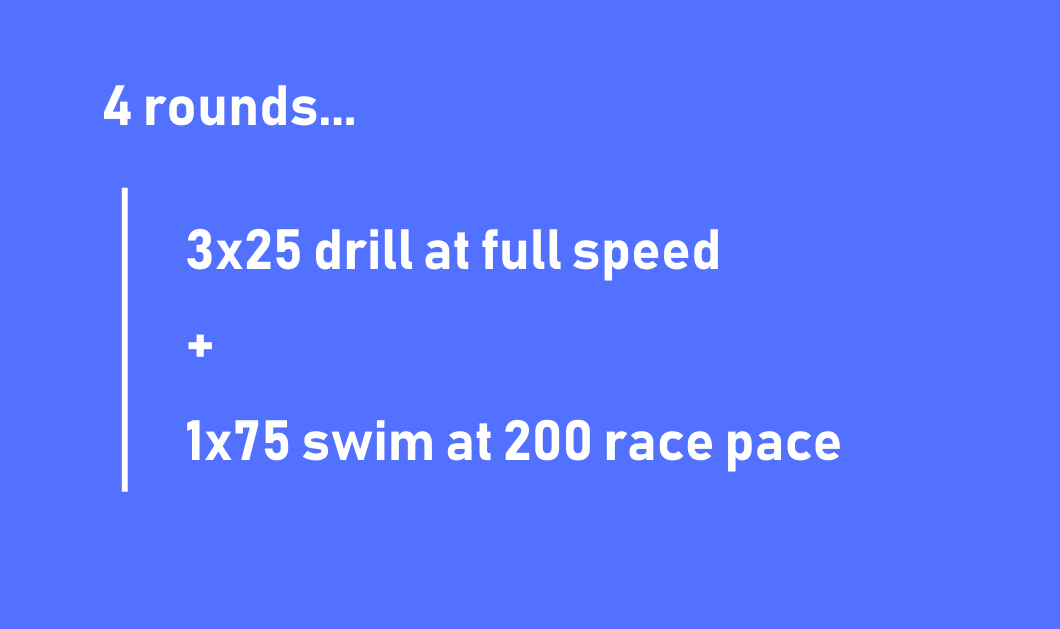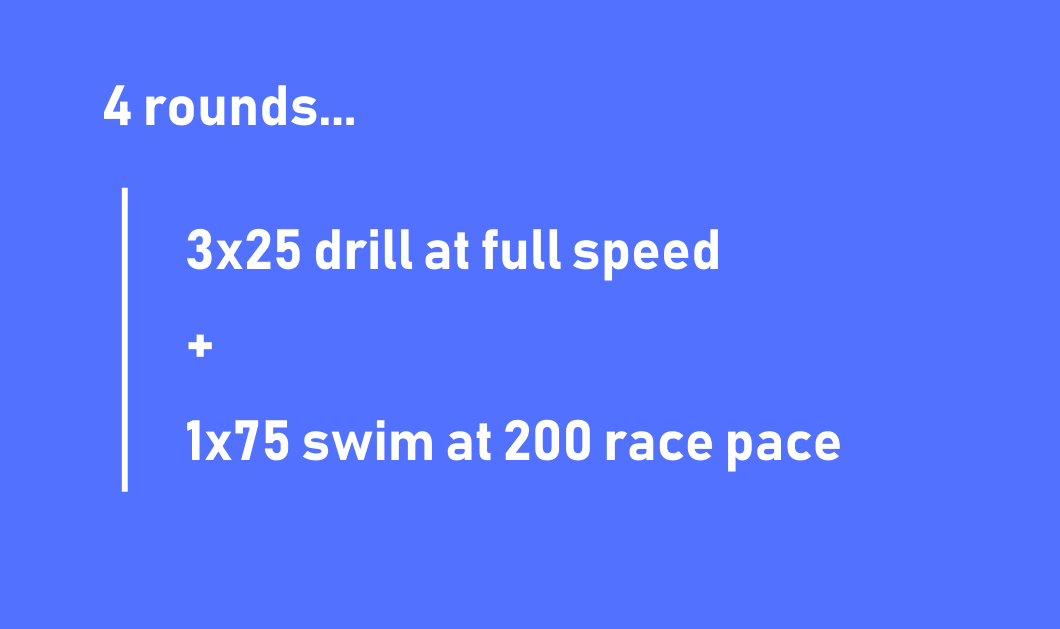 Salo didn't include intervals and rest periods in his talk, but if you take a look at some of his other workouts (he posts his team's practices often on his Twitter page), for 200-race pace sets rest periods are typically :05-:10 on 25s.
Although this set looks simple, and it is obviously not high in yardage, it's full quality.
You get a little gassed on the 25s, and then challenge yourself to swim a 75 at the race pace you want to hold in competition, simulating the same feeling of fatigue, teaching you how to respond when the real thing happens on race day.
Give the set a try the next time you are at the pool, and focus on getting those back half 200 feels!
More Stuff Like This:
This is How Fast Katie Ledecky Swims in Practice. Here are two more mid-distance sets that Katie Ledecky performed in the months leading up to her world-shattering performance at the 2016 Rio Olympics. Good luck!
Olympic Coach Gregg Troy's Favorite Distance Workout. He has coached over 75 different swimmers to the Olympics, including Caeleb Dressel, Ryan Lochte and much more. Troy, head coach at the University of Florida, shares with us with his all-time favorite distance workout.