Here are 40 swimming workouts for sprinters, distance swimmers, butterfliers, IM'ers, and everyone in between courtesy of some of the top programs, swimmers and coaches in the world.
One of the benefits of swimming is the endless variety of ways that you can train in the water. Your swim workout can be a two-hour distance odyssey of intervals on short rest, or a high-rest, high-intensity 45 minute sprint-focused set.
Below are a collection of workouts and swim sets for sprinters, for distance swimmers, for those looking to improve their kick, and everyone else in between.
No matter what your goal for today's session is, we got ya covered…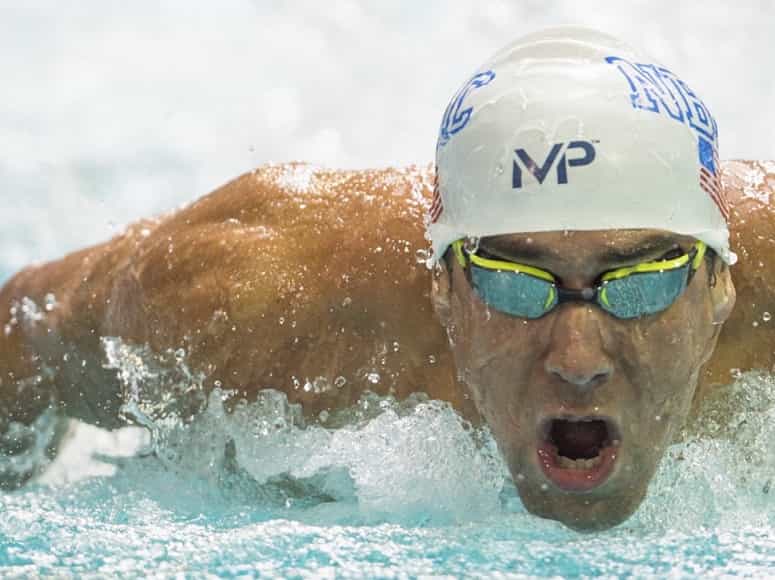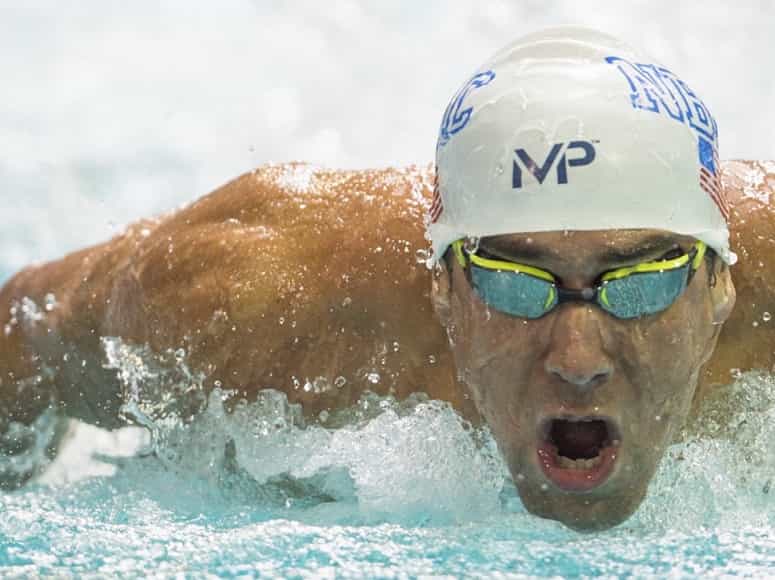 Swimming Workouts: 40 Epic Practices and Sets for Swimmers
These swim workouts are for competitive swimmers. If you are looking for more beginner type practices you came to the wrong place. (I do have three swim workouts for beginners that you can take a peek at here.)
However, if you want to:
Improve your top-end sprinting speed;
Swim the same insanely tough swim workout that one of the top collegiate programs in the country did;
Do the same workouts and sets the top swimmers in the world do;
Or drastically improve your underwater dolphin kick…
…then you are in the right spot.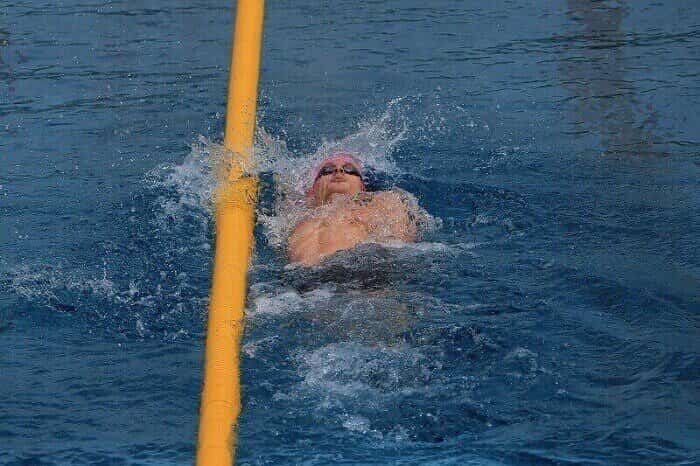 Some of the swim practices I have guinea-pigged on myself, others include sets and workouts from elite swimmers, while others have been submitted by some of the top swim coaches on the planet.
(If you are looking for a particularly gruesome challenge, try out the Auburn swim workout listed below. It's not for the feint of heart.)
Test Sets for Swimmers
Swim Practices and Sets for Sprinters
The sprint swimmer is a special creature.
And while though they tend to get flak for the relatively low amount of meters and yards they complete in comparison to their middle-distance and distance teammates, they make up for it with intensity and swim goggle-flattening speed.
Here are a few sprint sets and workouts for you fast-twitch swimmers: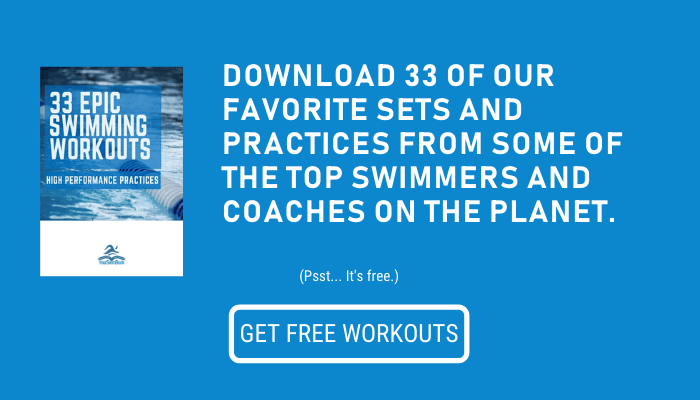 Swim Practices for Distance Swimmers
The distance swimmer lifestyle is a demanding one. Relegated to the animal lane for their 10k's for time, they live a solitary and proud existence.
Here is our collection of distance swim sets and workouts that include practices from Olympic coaches Gregg Troy, Ray Benecki, and also feature workouts from the greatest female distance swimmer of all time, Katie Ledecky.
This is What Katie Ledecky's Main Sets Look Like. The greatest female distance swimmer of all time didn't get that way without some amazing training. Here are a some of the workouts she performed in the year leading up to the 2013 World Championships, where she dominated the 400, 800 and 1500m freestyles.
This is How Fast Katie Ledecky Swims in Practice. Here are two more mid-distance sets that Katie Ledecky performed in the months leading up to her world-shattering performance at the 2016 Rio Olympics. Good luck!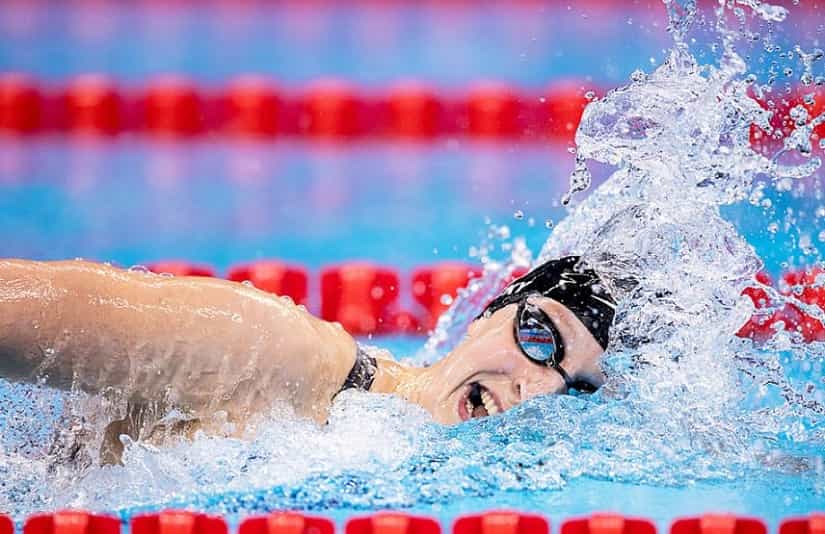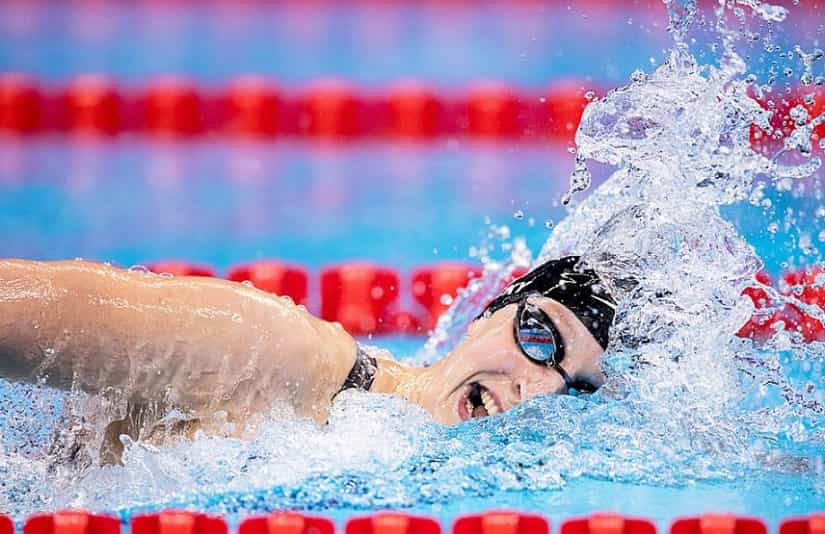 Swim Sets & Workouts to Improve Your Kick
Having a powerful kick is critical to fast swimming.
Whether it is improving your breakouts and underwater dolphin kick, to having a strong and steady 6-beat kick throughout your races, having monster legs means that you are also able to keep better body positioning in the water, and will also keep your technique intact at the end of your races.
Within our collection of kick sets you will find a little something for everyone. There is high intensity blast kick work, higher volume aerobic stuff, and a whole bunch of kicking sets that will target your underwater dolphin kick.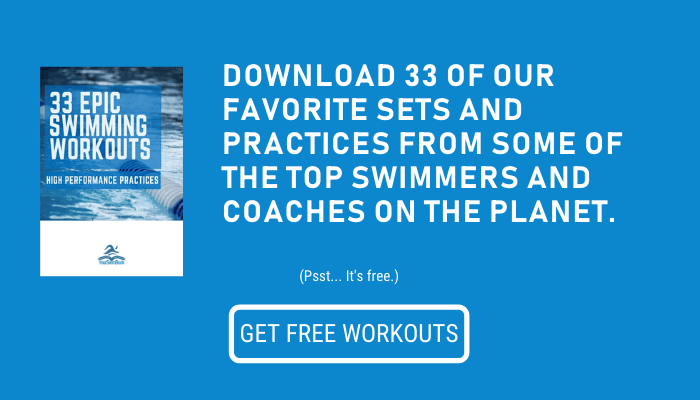 SEE ALSO:
Other guides and articles that might interest you: