There is no worse feeling than our legs failing us at the end of a race. Today's set will help your body train and power through that moment where your legs want to collapse.
As part of our series of ever growing list of kick sets for swimmers we have Justin Correia, head coach of the Southwest STARS Swim Team, sharing one of his favorite sets that he likes to use with his swimmers in order to improve their kick.
Correia has been a swim coach since 1997, and during that time has sent his athletes to Florida Senior Championships, NCSA Junior Nationals, USA Futures, USA Senior Nationals, and Olympic Trials.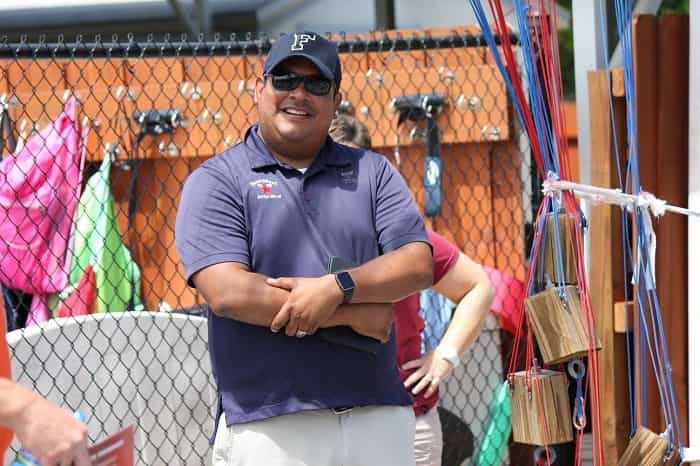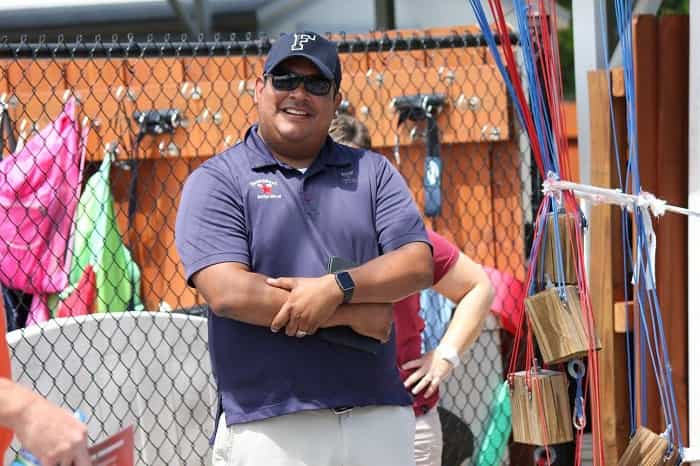 The set that he drops with us has a little bit of everything, from one of my favorites, vertical kicking, to kicking with a snorkel, into finally all-out swimming in order to train your body to get past the fatigue that happens at the end of your races.
In terms of an equipment, you will need a board, a swimmer's snorkel, and a can-do attitude!
How this Set Will Help You Become a Better Kicker
Building stronger legs. Strong kickers are almost strong swimmers. Having a powerful kick means that you maintain lift and body position in the water, and perhaps most importantly at race-time, better leg endurance means you die a little bit less towards the end of the race.
Developing a more full kick. Most swimmers are awesome at the downkick portion of their freestyle or dolphin kick, but lay off on the upkick. Parts of the workout will ask you to focus on kicking strong in both directions.
Simulates the leg drain that happens at the end of the race. We know the experience well–when our legs turn to cement on the last 25 or 50 of our race. The set will simulate and train this experience so you can better withstand it when you are racing.
And here is the set:
10 x 25 flutter kick with a board
Keep your feet and ankles below the surface of the water (i.e. "no bubble" kicking).
"Maintain a strong core, so no wiggling," notes Correia. You should really be focused on keeping you core tight and emphasize both the up and down movements of the kick.
10 x 50 flutter kick in neutral position with a snorkel
"The purpose of the 50s is to build muscle memory in that position."
5 x 100 Overkick freestyle drill (fast kick with slow arms)
The swimmers graduate into the use of their arms while still having their kick going at full clip. Stay on top of having a full kick in both directions.
5 rounds of…
1 minute of vertical kicking
100 free swim from a dive as fast as possible with about :30 seconds rest (Correia has his swimmers do them on 1:30-1:40)
The vertical kicking forces swimmers to continue to emphasize both directions of the kick while also initiating the kick from their hips.
The fatigue that happens from the vertical kicking into the full effort will closely emulate the "dead-leg" feeling of the tail end of a 200 or 500 where your legs are fading hard
A special thank you to Coach Correia for taking the time to send this set over. You can stay up to date with goings-on of the STARS on Twitter as well as their official website.
More Kicking Fun:
21 Sets and Workouts for Competitive Swimmers. We've got them all here; distance sets, kick sets, sprint sets and test sets. Includes workouts from Michael Phelps, Ryan Lochte and Katie Ledecky.
How to Improve Your Kick with the Mesa Aquatic Club. Head coach Paul Smith shares a kick set and a kick drill he uses with his swimmers at MAC.
How to Develop an Unstoppable Freestyle Kick. Our ultimate guide on everything you ever wanted to know about improving your freestyle kick.