Jon Sakovich, head coach of the storied Bolles Sharks program, shares his favorite set to help swimmers improve their underwaters. Here's how to do it.
The Bolles Sharks, based out of Jacksonville, Florida, has produced some of the fastest swimmers on the planet in recent years.
In Rio this was especially apparent.
Bolles alumni included 100m butterfly gold medalist Joseph Schooling, double relay gold medalist Caeleb Dressel (fastest man ever over 50 and 100 yards), 100m backstroke world record holder and triple gold medalist Ryan Murphy, and Canadian Santo Condorelli, who placed 4th in the 100m freestyle.
Jon Sakovich, who took over the Bolles program from Sergio Lopez in 2014, has been involved with them since 2000, and presently is Head Swim Coach and Aquatics Director.
Beyond the successes of the team's swimmers on the international level Sakovich has placed numerous athletes to top 16 NAG performances, along with countless high school All-Americans and Junior and Senior National qualifiers.
The swimmers mentioned earlier share one thing beyond shared program lineage–they all have devastating underwaters.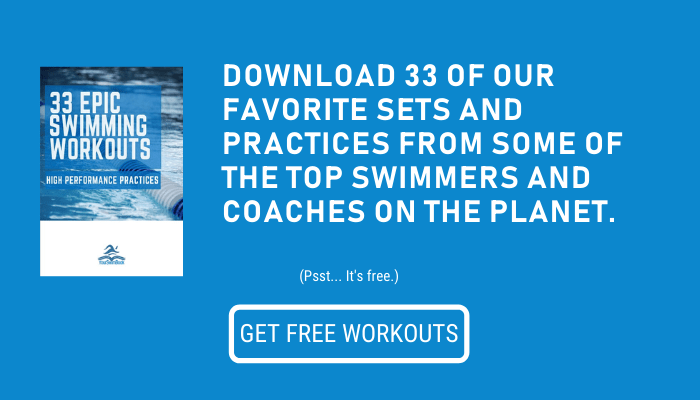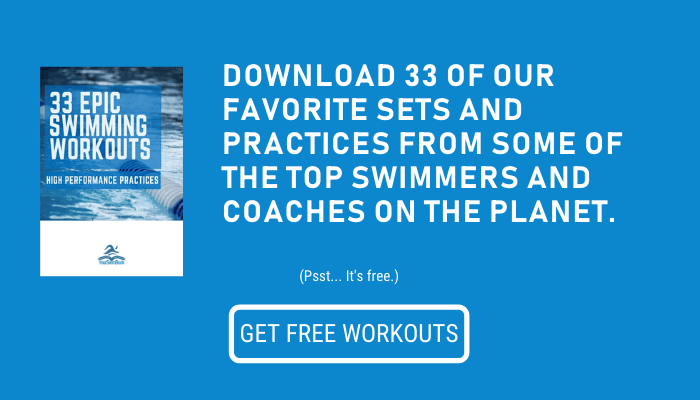 You saw it with Condorelli and Dressel with their superior breakouts in the 100m freestyle. Murphy's walls helped power him to gold medals in the 100m and 200m backstroke. And Schooling's breakouts and underwaters helped him best the greatest of all time, Michael Phelps, in the 100 butterfly.
Here is Sakovich's favorite kick set for helping his swimmers develop a world class underwater dolphin kick.
The Bolles Sharks Underwater Dolphin Kick Set
The set itself is relatively short, but when done properly will help improve all aspects of your underwater fly kick, from paying attention to the downkick phase, to working on achieving proper undulation.
The set requires a pair of fins, and will have you doing fish kicks, something that was popularized by Olympic champion in the 200m butterfly Misty Hyman, who was instructed in the technique by her coach Bob Gillett. (Sakovich credits Gillett with this set.)
Here is the set:
20 x 25 Fish kicks with fins @:40
The 25's are on :40sec with an extra :30 rest after each set of 5.
#1-5 is focusing on the front part of the fish kick
#6-10 is focusing on the back part of the fish kick
#11-15 is focusing on the full body undulation of the fish kick
#16-20 is focusing on the tempo of the fish kick
The Takeaway
Improving your underwaters is fairly simple when you really think about it–mindful kicking combined with repetition and progression. Add this set to your regular rotation of kicking sets and work your way to developing a world class set of underwaters for yourself.
A big thank you to Coach Sakovich for taking the time from a busy schedule to share this set with the swimming community. You can catch up with him on Twitter, and the Bolles Sharks program on Instagram as well.
More Stuff Like This:
How to Develop an Awesome Underwater Dolphin Kick. Our flagship guide on how to improve your underwater dolphin kick. Includes tips and pointers from Olympians, elite coaches, biomechanists, and even a space scientist.
How to Develop an Unstoppable Freestyle Kick. Want to level up your flutter kick? Here is what you need to know about supercharging your legs for faster swimming.
The Monofin: Your Weapon for a Killer Dolphin Kick. Want to level up your underwaters? Learn how a Monofin is one of the most potent weapons for taking your fly kick to the next level.