The underwater dolphin kick has become an indispensable part of every swimmer's arsenal. Todd Hoffmeier of Greater Tampa Swim Association shares a set designed to help swimmers use the fish kick in order to build up a better fly kick.
We all know the importance of having a devastating underwater fly kick.
We see swimmers win and lose races based on the power and speed of their underwaters, whether it is Michael Phelps underwater fly kick crushing Fabian Gilot at the turn in the 4x100m freestyle relay in Rio, or that swimmer next to you who nudges half a body length ahead off every wall over the course of practice.
It's become so important that it's referred to as the fifth stroke, and it is something that most coaches dedicate sets to within each swim practice.
Today Todd Hoffmeier of the Greater Tampa Swim Association has a kicking set to help power up your underwater dolphin kick. Hoffmeier is a former Arizona state champion in the 200 IM and a runner-up in the 100 fly before graduating into coaching just over 20 years ago.
And one of the ways that he likes to help swimmers boost their fly kick is via fish kicking.
Fish Kicks for a Faster Fly Kick
Before Michael Phelps came along it was another American, butterflyer Misty Hyman who was making waves using the 5th stroke. (Hyman was instructed in the fish kick by Bob Gillett, who Hoffmeier also swam for.)
But unlike previous underwater kicking phenoms like David Berkoff and Daichi Suzuki, who basically held an underwater dolphin kick contest during the 100m backstroke at the Seoul Olympics in 1988, Hyman's style was to swim on her side, emulating the movements of a fish.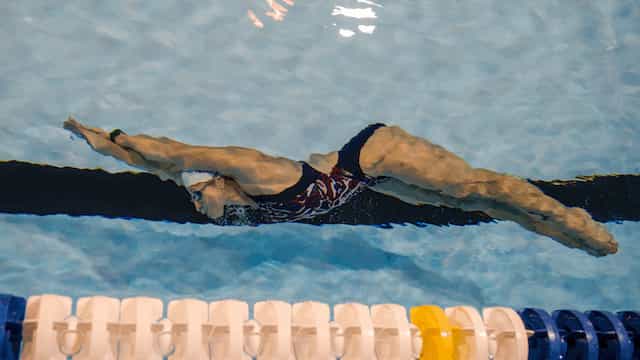 During the mid to late 1990's she would kick for up to 35-40m per length until the 15m rule was instituted by FINA in 1998.
Known as "fish kicks", this style of kicking happens naturally and briefly when we push off after a turn. Pushing off that first kick or two will be partially on our side, until we finally roll onto our front.
The Set: More Powerful Dolphin Kicking for Medley Events
Coach Hoffmeier designed this swim set with an emphasis on improving the kick and walls for medley swimmers. It will also help you really work on your breakouts and overall leg endurance and power.
With the fish kicking, Todd emphasizes three points:
Fully kicking the legs forward
Fully kicking the legs backward (for a more balanced kick)
And using the core and upper body.
Here we go:
Part 1:
12 x 25 @ :45 fish kicks (completely on your side w/long fins)
4 x 50 @ 1:15 work the breakout then swim fly
Rest :30 seconds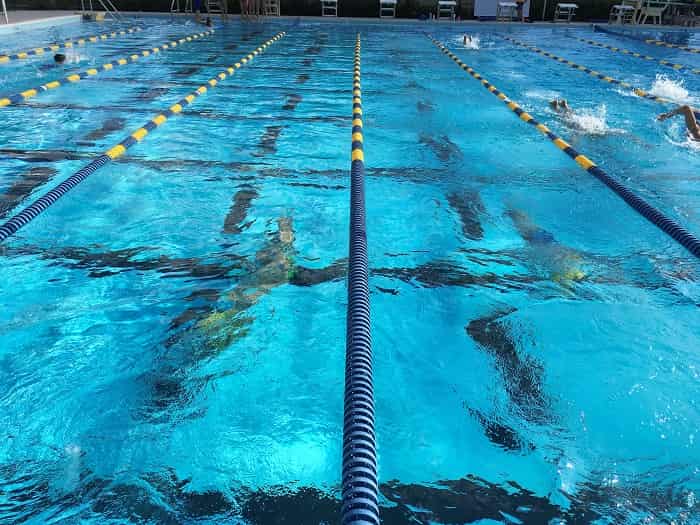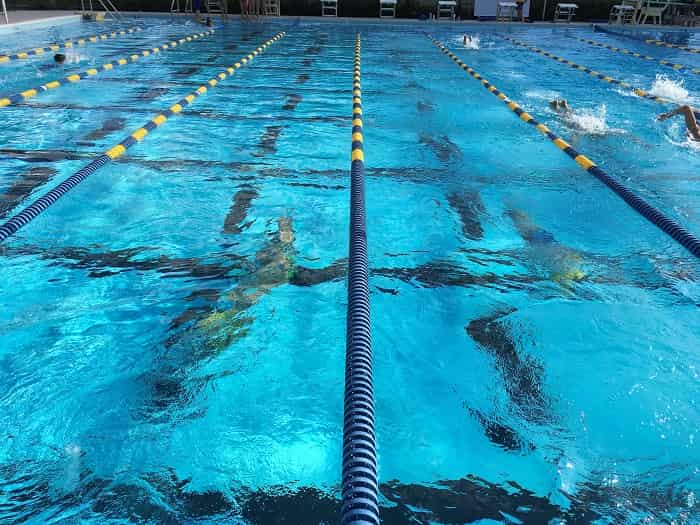 Part 2:
8 x 25 @ :45 fish kicks
4 x 50 @ 1:15 work the kicks then swim back
Rest 1:00
Part 3:
4 x 25 @ :45 fish kicks
4 x 50 @ 1:15 fast/strong kick with a great breakout going into freestyle
Set Notes:
"The goal is to strengthen the kick throughout the year and go farther with the same amount of kicks," says Hoffmeier.
"I have the swimmers do the fish kicks before fly, back and free so that when they swim the IM they are prepared to swim with long breakouts in these three strokes," he adds.
"The 50s are meant to be at a high level effort but again focusing on the fish kicks at the beginning of the swim and the turn."
A big thank you to Todd Hoffmeier for sharing this set with us. You can stay up-to-date with him and his swimmers at the Greater Tampa Swim Association online at their website or follow them on Twitter here.
More Stuff Like This:
How Tom Shields Developed His Legendary Underwaters. Olympic gold medalist and NCAA champion Tom Shields has one of the best underwater fly kicks in the business–here is not-so-secret secret to what he does everyday to work on it.
Ryan Lochte's Underwater Dolphin Kick is Ridiculous (Video). Sure, everyone wants to sandbag on Lochte these days for Rio, but there is no dispute that his underwaters are siply silly. In this video he pummels a 50-yard underwater fly kick in just over 20 seconds.
The Monofin: Your Weapon for a Killer Dolphin Kick. Want to level up your underwaters? Learn how a Monofin is one of the most potent weapons for taking your fly kick to the next level.