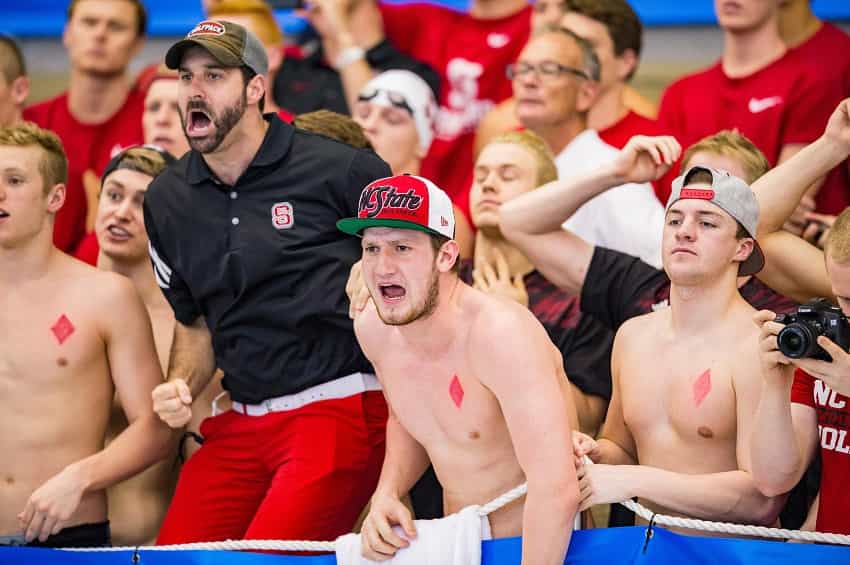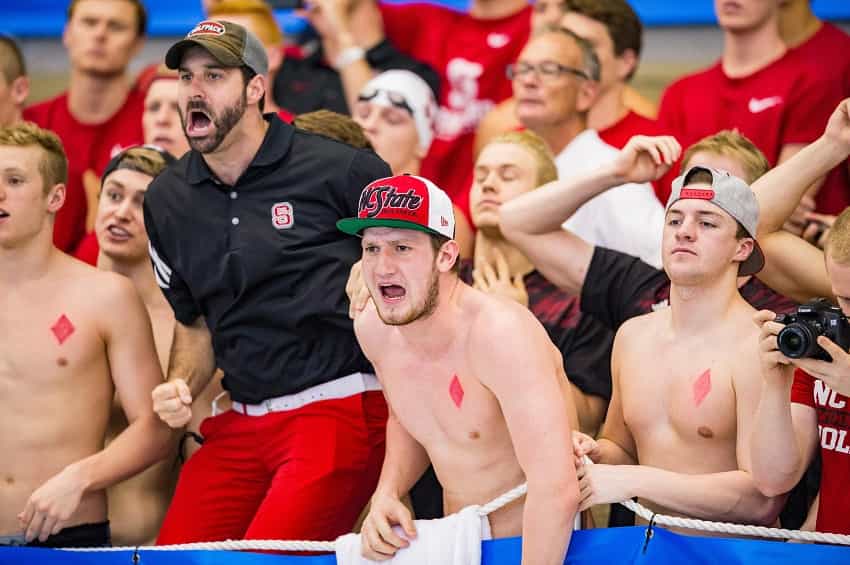 Whether you are a new or veteran swim coach, there are plenty of resources and articles below that will help you on your journey towards becoming a better swim coach.
Whether it's helping your swimmers master the mental game, you are looking for some ideas for drills and swim practices, or you want to take your swim team's culture to the next level, there are plenty of awesome ideas in this list of articles for swim coaches.
Let's do this!
---
Mastering the Mental Game
5 Ways Swim Coaches Can Develop Highly Motivated Swimmers. Pep talks, watching the epic swims of past Olympians, and an endless barrage of motivational quotes can work in a pinch, but here are some long-term strategies that you can use to help truly motivate your swimmers.
How Swim Coaches Can Get Started with Mental Training Skills (Without Having to Hire a Sports Psychologist). Looking to sharpen the mindsets of your swimmers? Here are some simple and measurable first steps you can take today at the pool.
12 Ways Coaches Can Help Swimmers Focus on What Matters. Concentration and focus are one the biggie, if not the biggiest, factors when it comes to success in the water. Whether it's staying dialed in during practice, or managing outside distractions in competition, here are some ways that swim coaches can help their swimmers get and stay focused on what matters.
How Swimmers (and Swim Coaches) Can Get Started with Visualization and Imagery. It's a proven and popular way of building confidence, reducing race day anxiety, and improving technique. Here are some pointers for getting started with visualization.
5 Ways Swim Coaches Can Develop Mentally Tougher Swimmers. Here are five things you can start doing today to coach your swimmers to a mentally tougher mindset (and faster swimming!).
Coaches: This Mental Training Tool Will Help You Swimmers Crush It This Year. Our flagship mental training workbook was developed with the feedback of 200+ Olympians, head coaches, and NCAA champions.
---
Creating Excellent Team Culture
How Swim Coaches Can Build Exceptional Team Culture. We've all experienced the rush and confidence of being on a team that is geared towards supportive relationships, psychologically safe, and promotes excellence and fun. There's a strong sense of togetherness and purpose.
Daniel Coyle's "The Culture Code": How Swim Coaches Can Build a Legendary Culture. This book is all about how leading organizations, teams and cultures get to be world-class. This is a review of the book and applications for swim coaches and teams.
7 Ways Swim Coaches Can Create Buy-In. Here are some ideas for better communicating your coaching and developing higher levels of engagement and buy-in from your swimmers.
Why Swimmers Should Peer Mentor Younger Teammates. Here's how peer mentoring can help boost team culture, increase sense of belonging, and help swimmers in and out of the water grow.
---
Lessons from the Greats
Book Summary: Eddie Reese: Coaching Swimming, Teaching Life. From technique to motivation, Reese's knowledge is rooted in a willingness to always keep an open mind. Reese emphasizes caring for his athletes as the ultimate ways to keep them motivated and happy. In the book, Reese also shares advice on how swimmers can improve their technique (all four strokes).
Bob Bowman on Mental Toughness, Dreaming Big, and Performing Under Pressure: "The Golden Rules" Book Review. Together they rewrote the record books and dominated the Olympics and the sport, with Michael Phelps eventually finishing with 28 Olympic medals. Bob Bowman, his longtime coach, outlines the same process he used with Phelps in his book "The Golden Rules.
---
Workouts and Sets
10 Freestyle Drills for a Faster Freestyle. Here is the ultimate collection of freestyle drills that will help you build a faster, more efficient freestyle.
40 Ultimate Workouts for Competitive Swimmers. Our favorite all-time swim workouts from some of the best swim coaches on the planet, including Bob Bowman, Mike Bottom, Brett Hawke, and more.