Looking to pick up a pair of Speedo's Fastskin3 Elite goggles? Great call! Here's a full review of these high-performance competition goggles.
When it comes to high-performance swim gear Speedo is one of the top players in the game.
Speedo's tech suits, swim caps, and of course, Speedo's goggles are worn by a ton of the top swimmers on the planet. Nathan Adrian, Missy Franklin, Joe Schooling and countless other Olympic champions and world record holders have all competed under the Speedo logo.
The Fastskin goggles are their most elite competition goggle.
The Speedo Fastskin3 Elite Goggles: Here's the Dealio
Here is a review and breakdown of these bad boys:
1. Part of the Fastskin system. Designed to be worn as part of a full system of competitive gear including the Fastkin tech suit and their Fastskin cap. While they can be worn with any cap and suit combination, there is a marker on the inside of the Fastskin cap and on the nose bridge of the goggles to help you line up your cap, ensuring a straight fit.
2. Developed in Speedo's high-performance research facility. The goggles were developed in Speedo's research facility, fittingly called Aqualab. (Sadly, it's not underwater somewhere in a James Bond-like facility.) They analyzed the faces of thousands of people to design on optimal fitting goggle seal, giving the goggles a virtually leak-free fit.
3. The goggles are FINA-approved. I've yet to find or try a pair of goggles that are somehow not sanctioned by FINA, but handy to know I suppose.
4. Peripheral vision for days. The main point of wearing swim goggles is to be able to see. (Okay, it's also nice to look like a badass, but still…) Keeping water out of land-dwelling eyes and allowing us to be able to properly judge walls, flags, and where other swimmers are at is job numero uno.
The wide angle lens on the Fastkin goggles means that you have a generous field of vision. Unlike the Speedo Vanquishers 2.0, which are a little tricky to see upwards in, the Fastkins have great upwards and side-to-side vision.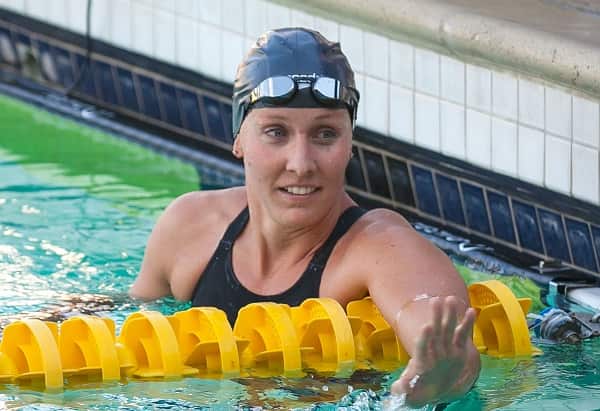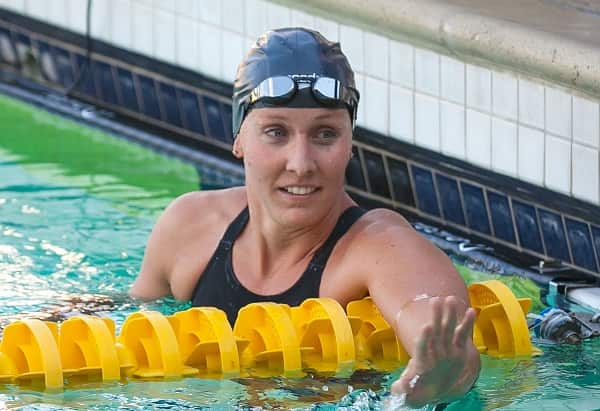 5. The Speedo Fastskin3 Elites have a slim profile. Much like Michael Phelps' Xceed goggles these have a very slim profile. Because extra drag and unnecessary resistance is a drag. Hey-o!
6. They protect your eyes. Swim outdoors? The Fastskin goggles come with UV protection to keep your eyes safe from the sun. One thing I really appreciated about these goggles was that they weren't so dark that they couldn't be worn in a dark indoor pool. Giddyup.
7. Anti-glare. While I've rarely had a problem with too much glare while swimming, these goggles do have anti-glare properties when you pick up a pair of the mirrored goggles.
8. Variable nose bridges. We don't always have the same size face and nose. While the nose bridge that came out of the box fit my face perfectly, the goggles do come with three different sizes to get that ideal fit.
9. Silicone straps. This is a biggie with goggles, and something most swimmers probably don't think about when buying a new pair. Traditionally goggle makers would use latex on their straps (most Swedish goggles for instance have latex straps). This material is cheaper, but it also degrades much faster than silicone. Additionally, latex is a popular enough allergy that most goggles are made with the more durable silicone nowadays.
10. Anti-fogged! Seems like a given, but it should be mentioned anyway—these goggles come with a coating of anti-fog on the inside of the goggle lenses. Do your best to not wipe the insides of the goggles and/or let pool water in there (it will degrade the anti-fog layer).
Pro Tip: Use them only for competition. They are expensive.
With the Fastskin3 Elites being Speedo's most elite-minded goggle it's likely not a surprise that they come with a high price tag. $40-60 for a pair of goggles can seem a little ridiculous, putting them right up there with other high-end goggles like the
Arena Cobra Ultras
. My suggestion? Pick up a pair or two for racing, and use the cheaper Vanquishers 2.0/
Speed Sockets 2.0
/Swedes in training.
Picking Out the Best Pair of Speedo Fs3 Goggles for You
The Fastskins3 are available in a few different colors. Not a ton, but somewhere between  Darth Vader-blacked out to neon green there should be plenty to satisfy your color preferences.
---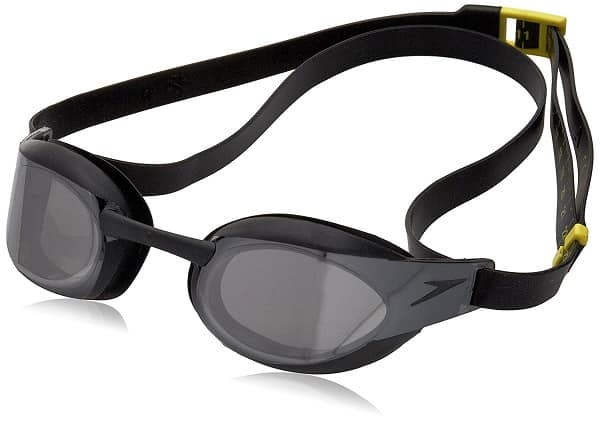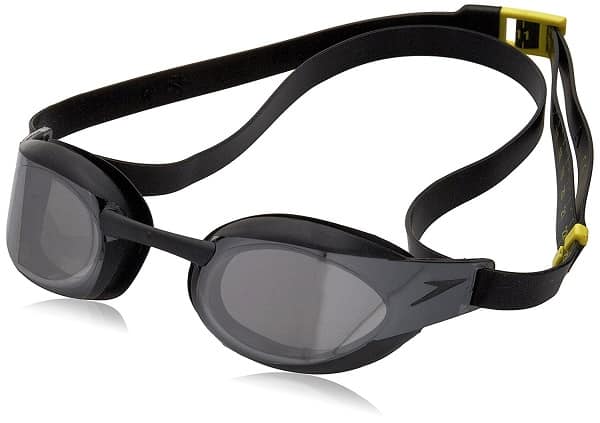 ---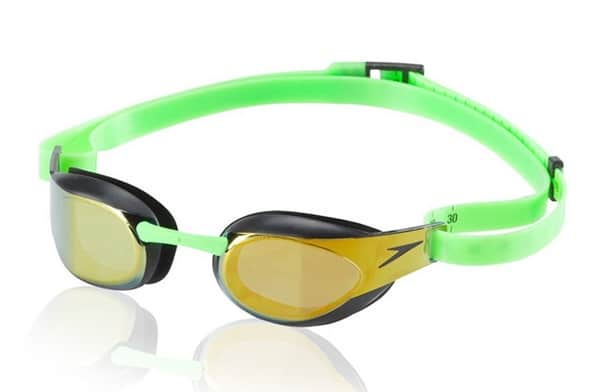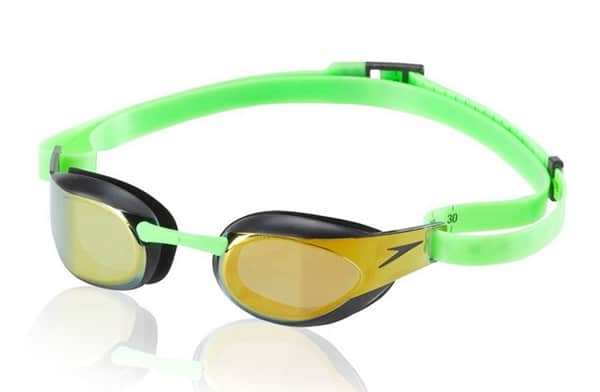 ---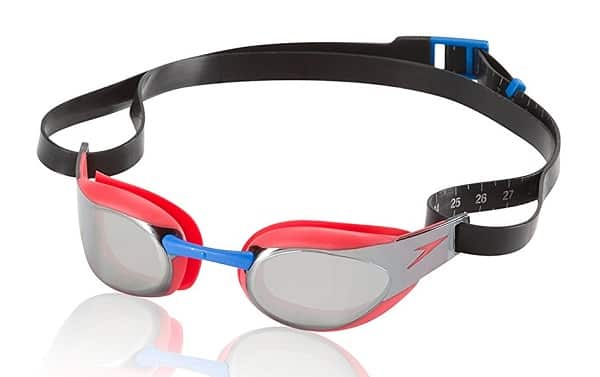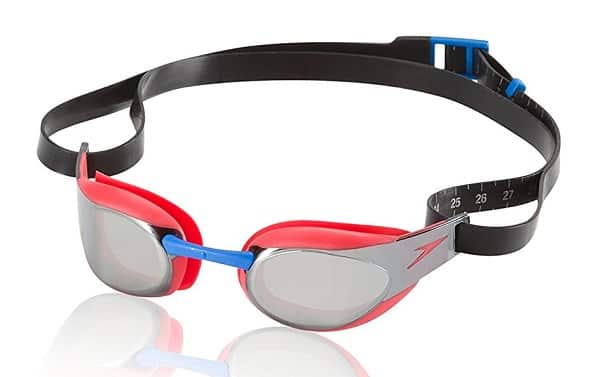 ---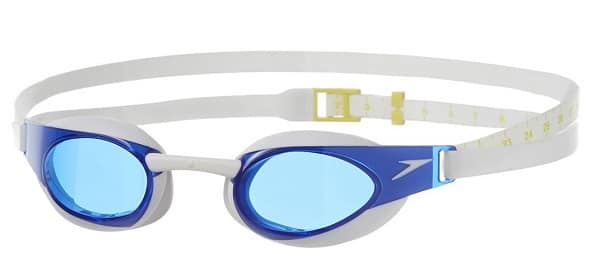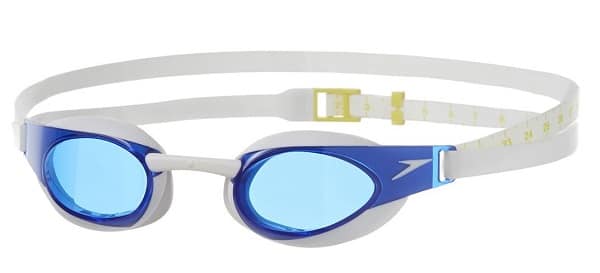 ---
More Swim Gear Guides That Don't Suck:
12 Speedo Goggles You Will Love. Here's your guide to picking the perfect pair of Speedo goggles for whatever kind of swimming you are into.
7 Best Goggles for Swimming. Our full breakdown of the best goggles for competitive swimmers. And you better believe the Fastskin3 makes an appearance!