Feel like you are having a hard time keeping your head above water? Here is how to stay optimistic when you are neck-deep in the struggle.
How do you react when things aren't going your way in training? Do you put your head down and keep struggling through with it? Do you give up at the first sign of adversity, finding yourself having to start over again and again?
I get it—staying positive and optimistic when your swimming seems to be only regressing, when the pressures are mounting, and when your hard work seems to be for naught, is exceptionally trying.
And I won't promise you that things can completely turn-around overnight.
But you can make some headway towards improving things, and perhaps more importantly, develop an attitude that will help you prevail through the struggle.
Here are some ways to help you get positive when things aren't going your way in the pool: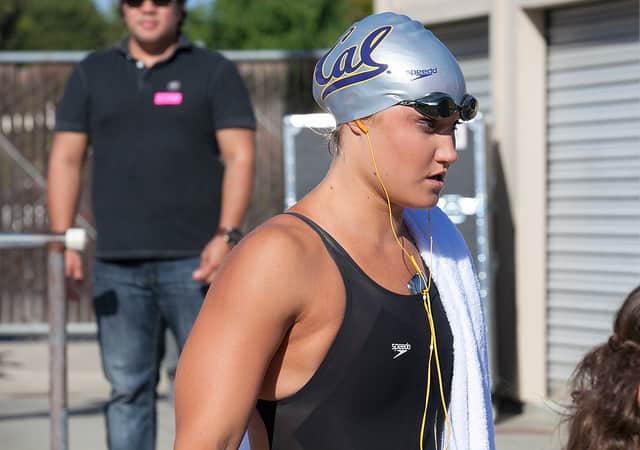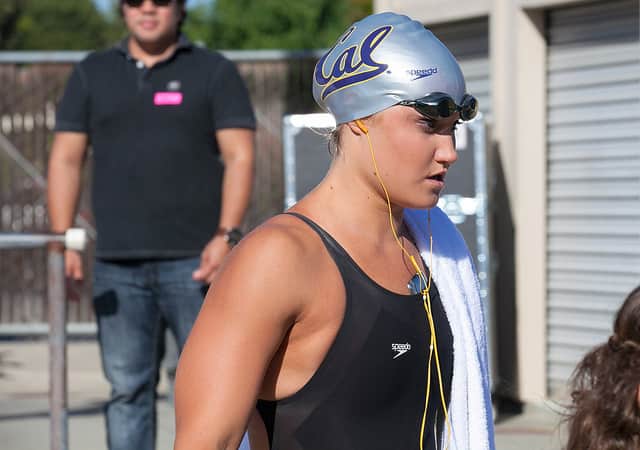 1. Focus on something you can do today.
While it may feel like you can't do anything to change your lot, there are things you can do. When you go to practice today focus on doing one little thing spectacularly well.
Forget about your goals, the struggles, how you aren't improving as fast as you want, and do one tiny thing in great fashion. Add one dolphin kick to every wall. Concentrate on having perfect hand placement in the water. Finish every lap with your head down.
There are two benefits to this; it puts you in a place where you are taking control of your training, and it gives you a little victory that you can build on moving forward.
2. Remember that your rut is only temporary.
Success is temporary. And so is the struggle. You've experienced these dips and setbacks before. You survived then, and you will survive now.
Trust yourself to know that you will be okay when you emerge on the other side of this.
3. It could always be worse…
There are a myriad of benefits to gratitude. Less stress, better health, and deeper sleep.
Another powerful thing gratitude does is give you perspective. Yes, your training might be going terribly. Your out-of-the-pool life is in shambles. But there are still things that are working. You are doing well in school, the health of your family, having great friends you can rely on.
Thinking about these things isn't enough. Each night write out 2-3 things you are grateful for. At the very least it will help de-stress you before you go to bed and get a better night of sleep.
4. Struggle is part of the deal.
When we think of becoming a success in the water we tend to imagine that the process is going to be wrinkle-free. We make a decision, go to work, and everything pans out. Not so.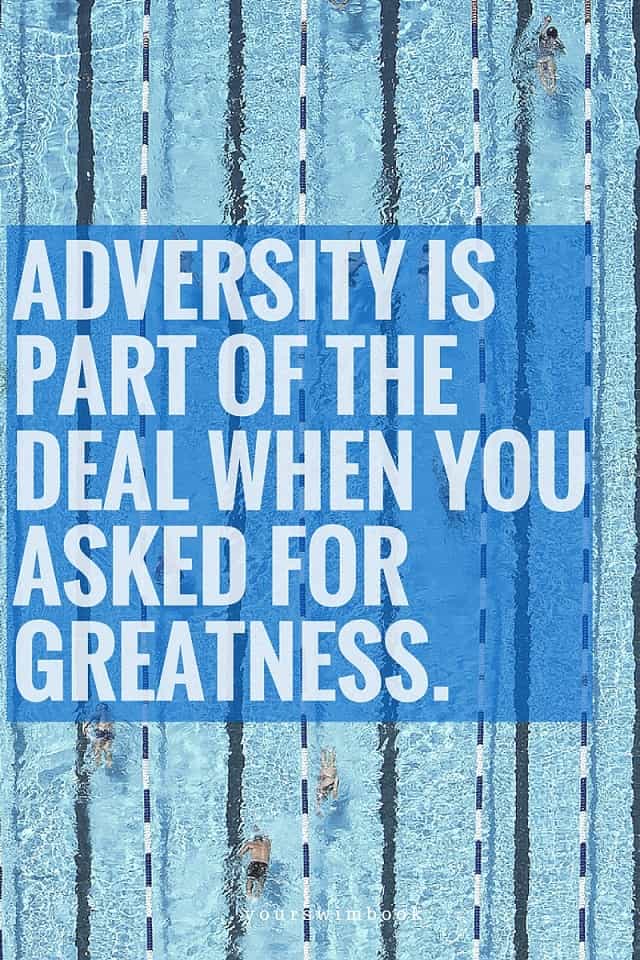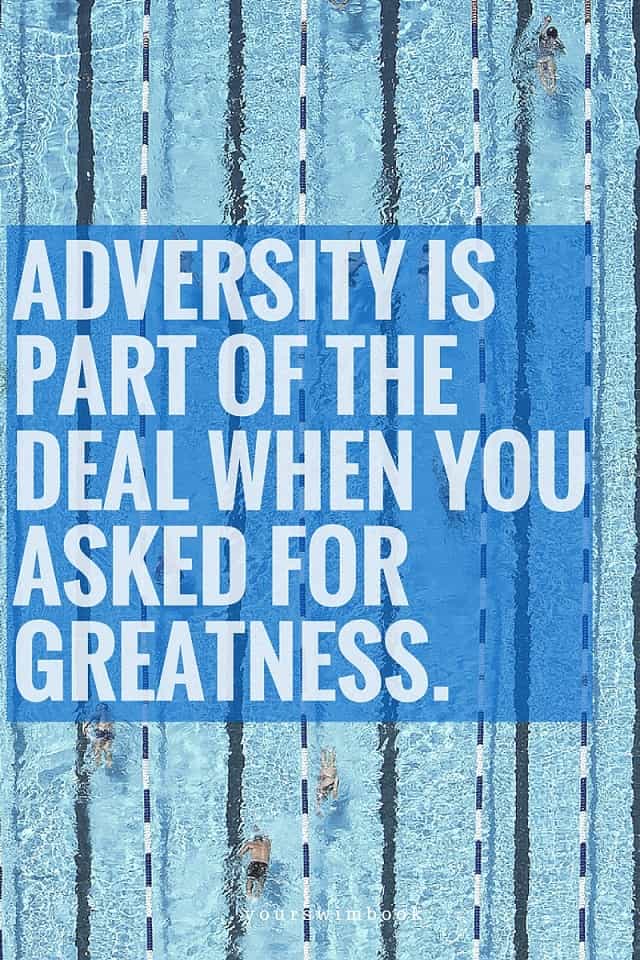 Adversity is part of the package you ordered when you asked for greatness.
Great swimmers understand this well; because they've accepted adversity as part of the process from learned experience they don't sweat when things don't always go their way.
5. See beyond your discouragement.
When our backs are against the wall it is hard to see beyond how fearful and helpless we feel in that particular moment. It's nearly impossible to think that things will turn around, that we will get through this, and that our best is behind us.
This is why adversity is so powerful and claims so many victims; it all-encompasses our thoughts. Don't let discouragement be the only thing you are feeling when you in a rut.
6. Keep your clique positive.
Associating with successful athletes means that you get to see their great training habits and attitudes in person.
In this case, seeing how other athletes have persevered through trying circumstances can lend perspective to our respective situation and help tone down the most frantic, panicked voices in our mind.
In moments like this lean on your parents and coaches to help you through it. Yeah, you probably already know what they are going to say ("Stay positive, keep working hard!"), but just hearing the words and knowing they have your back can be enough to break through those tough stretches.
7. Take a strategic break.
As I have touched on a few times in previous points, perspective is important. When we gain it we can better judge how we are doing, better assess a path forward, and make more dispassionate decisions.
If you feel like you are banging your head against a wall, not getting better, and only seeing diminishing returns in both the pool but outside of it as well, it's time to take a break.
How long and how deep the break is depends on individual circumstances.
Often times an extra long night of sleep is enough to help me unshackle from a series of bad workouts. The break can come in-practice as well; if your best stroke is being a roody-poo use it as an opportunity to train an off-stroke.
There are an endless number of ways and degrees in which you can "take a break", so use your best judgement and in collaboration with your coach use a strategic time-out to hit refresh on your training.