In this guide to swimming faster backstroke you are going to learn from some of the best backstrokers on the planet.
You will learn how to get better at your underwaters, how to swim backstroke more efficiently, drills to improve your backstroke, and more.
(Including tips and drills from Olympic champions and world record holders.)
Let's dive right on in.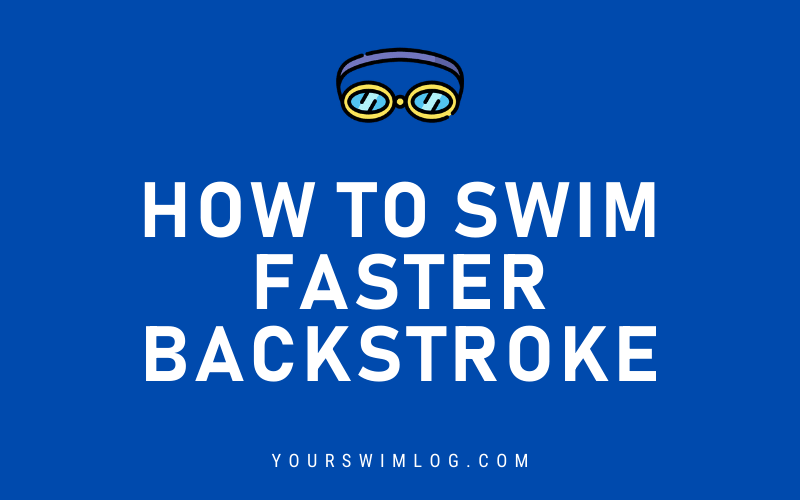 Work your underwaters.
Backstrokers have long mastered the underwater dolphin kick. It was David Berkoff and Daichi Suzuki who brought "submarining" to the mainstream, thrilling audiences by dolphin kicking for nearly 35m off the start of the 100-meter backstroke at the Seoul Olympics in 1988.
Although FINA eventually restricted underwaters to 15m off the start and turns, strong underwaters remain vital, especially for short course swimming, where up to 60% of a race can be done under the surface.
Ryan Murphy, who won the 100 and 200-meter backstrokes at the Rio Olympics, works his underwaters relentlessly in training so that it becomes automatic under pressure.
Every set, from warm-up to warm-down, features 6-8 dolphin kicks off each wall. The routineness makes excellent walls in competition second nature.
"If you don't apply it every time, it won't pay off in a race," says Murphy.
See also: 5 Exercises for Faster Underwater Dolphin Kicking
Fast backstrokers have strong legs.
Matt Grevers, who won the 100-meter backstroke at the London Olympics, notes that strong legs make for gold finishes.
Condition your legs so that you can maintain speed and come home strong.
"The 100 backstroke is an extremely leg-dominant event," he says. "The people who win it are the people with the strongest legs at the end. So train your legs."
See also: Supercharge Your Kick – 4 Sets for Kicking Power and Speed
Keep your head straight.
Swimming fast means keeping a straight body line in the water. When our body is straight, we reduce our drag profile and stay in a biomechanically strong position. The next time you are at swim practice and churning up and down the pool, think about how "straight" you are swimming.
Missy Franklin, an Olympic champion and world record holder in the 200-meter backstroke, used to swim with a water bottle balanced on her forehead to help her reinforce having a straight head in the water.
"Your body follows your head," says Franklin. "Make sure your head isn't moving all over the place. Keep it straight."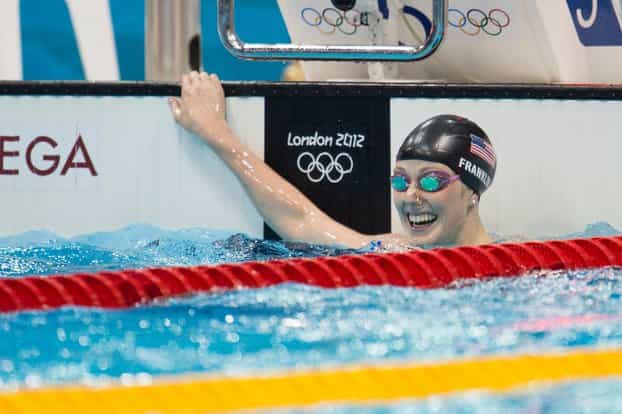 Avoid over-extending at the top of your stroke.
Distance per length and maximum efficiency is a goal for every swimmer. That "easier" you can more through the water, the less energy you expend, and the faster you will go.
But there is a point where reaching for those extra couple inches of DPS at the top of your stroke compromises your power and ability to generate speed.
"A lot of swimmers over-extend their shoulders in backstroke. It's hard to gain the proper leverage with your stroke when this happens," says Grevers.
One of Grevers' favorite backstroke drills for reducing over-extension is a classic—double-arm backstroke. Doing this drill provides instant feedback to correct your stroke and maintain peak power at the top of your stroke.
"To see if you're [over-extending], try the double-arm backstroke drill," says Grevers. "Make sure your hands stay shoulder-width apart as they enter the water. If your hands touch, you're over-extending."
Here is a quick video of Grevers performing this drill. Notice the proper hand entry and acceleration through the pull.
Nail your start by screwing your feet into the wall.
Backstrokers are notorious for slipping off the starts. Fortunately, slipping has become less of a thing with the introduction of backstroke start wedges.
Nevertheless, getting ALL of your power and explosiveness off the start means being firmly planted on the ground.
"Really dig your feet into the wall," says Franklin. "A lot of people have trouble slipping on the start, so make sure your feet are really sticking to get a really good push-off."
A simple cue you can use for securing your feet is to "screw" your foot into the wall. This cue can be used on the starting block, when you are doing squats, or any other time you want to properly secure your feet and unleash maximum force.
Use spin drill to help improve stroke rate.
Swimming can seem endlessly frustrating because you are continually trying to find that balance between swinging your arms too slow or too fast.
For the swimmer whose stroke rate needs a little uptick, doing spin drill is a good way to get used to moving the arms at a faster clip.
Gary Hall Sr at the Race Club provides a succinct breakdown of the drill and how and when to use it for maximum benefit.
 A strong pull comes from your hips.
Fast swimmers know that to generate a heap of power in the water starts with their hips. Whether it's dolphin kicking, backstroke kicking, or exerting those big swimmer shoulders of yours to pull like a champion, your hips are a power station. Don't forget to use them.
"You want your hips to rotate before your hands enter the water," says Grevers. "You'll get more leverage and power this way.
One of my favorite drills is single-arm swimming. While some swimmers botch this drill with poor form, when it is properly done, it can really help you emphasize generating power from your hips.
Grevers likes doing two strokes with his right arm, and then two strokes with his left arm to encourage his hips to drive his stroke.
"It really engages your hips," he says.