Wondering if the FINIS Smart Goggles are worth plunking down your hard-earned cash? Here's a full and hands-on review of these smart goggles.
The FINIS Smart Swim Goggles are the best smart swim goggles on the market for swimmers.
Between the heads-up display, replaceable goggles, durable goggle construction, and the industry-leading tracking app, these goggles are simply awesome.
In this hands-on review, I will give you the full rundown of my experience swimming with these goggles.
We'll look at the things that set these goggles apart from other smart goggles, things that could be improved, best place to buy them, and much more.
By the end of this review, you will have a clear idea of whether the FINIS Smart Goggles are right for you.
Let's get to it.
FINIS Smart Goggles – Unpacking
After ordering them online, the FINIS Smart Goggles arrived in snazzy black-on-black packaging.
Style points on the packaging, for sure!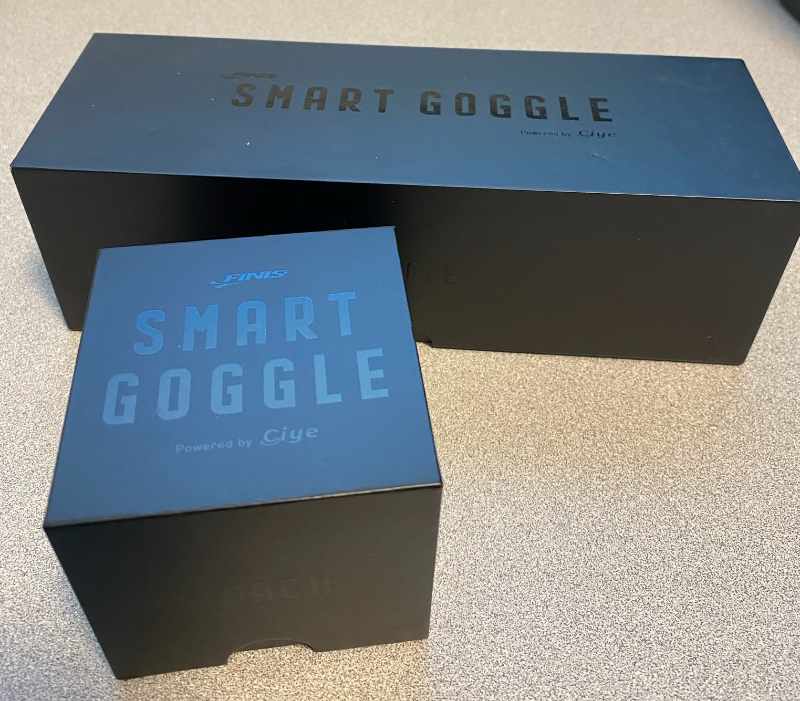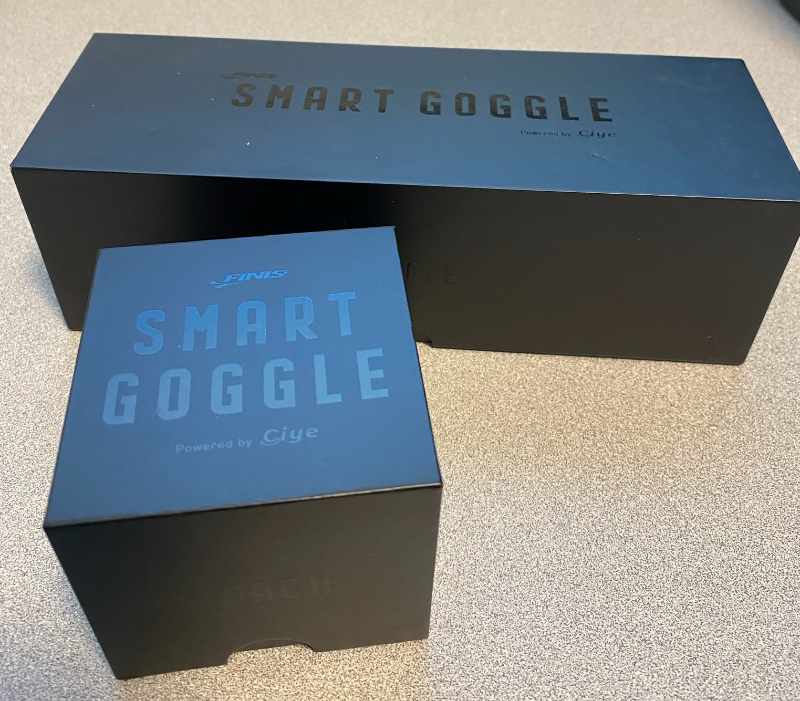 Each set comes with a set of FINIS swim goggles (either smoke or blue lenses), a charger cable, and a heads-up display.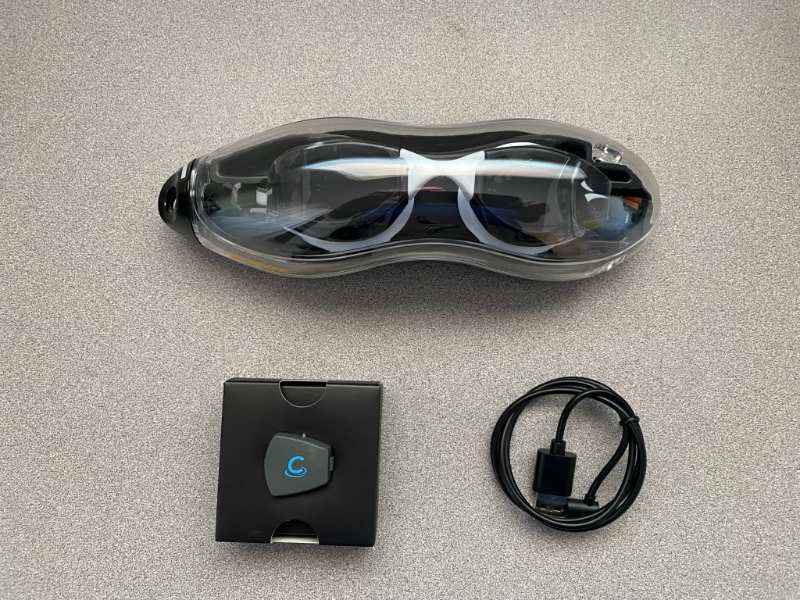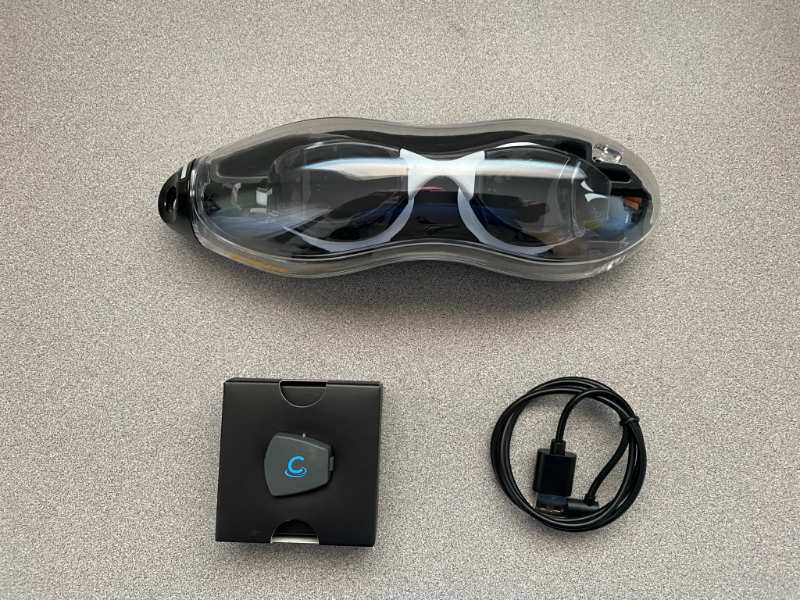 FINIS has detailed instructions on how to set-up and use the goggles, both in paper form with the goggles and on their website.
Setting up the swim goggles up took less than ten minutes.
FINIS Smart Goggles – the Pros
Here are the main things that really made the goggles stand out.
The FINIS Smart goggles are comfortable
Let's start off with the general fit of the swim goggles, because let's be honest, all of the tech in the world isn't going to make up for a leak-free and comfy swim google.
The goggles have a shape, style and fit that is reminiscent of the Speedo Vanquisher goggles, one of the most popular goggles on the market.
The lens sockets on the FINIS Smart Goggles have a silicone skirt that is great at "sinking" into the skin, creating a light suction that keeps water out of the goggles.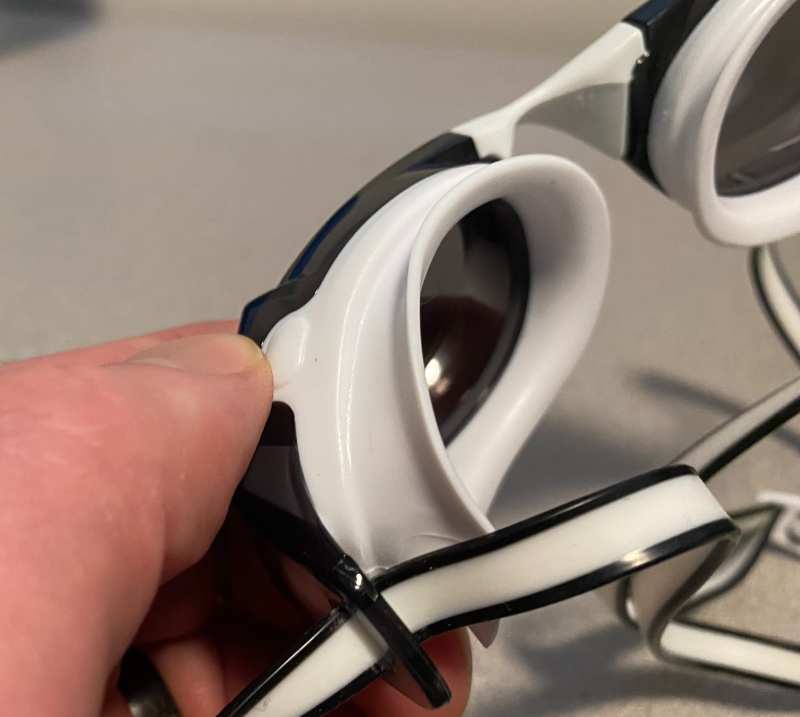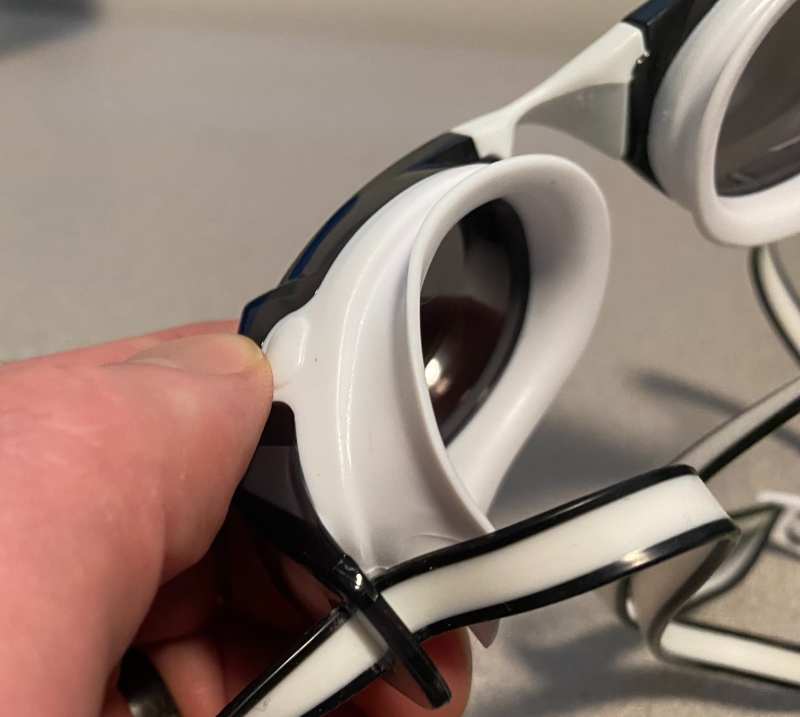 Adjustable dual head straps ensure that the goggles sit properly on your face, and each set of goggles comes with differently sized nose bridges so that you can nail the distance between the two lenses.
The goggles have silicone straps, which will last significantly longer than goggles with latex straps (rapidly becoming a thing of the past thankfully, but there are still some goggle makers that use it) which degrade quickly when exposed to pool chemicals and UV rays.
In sum, when it comes to the overall construction of the goggles, FINIS gets an A+ in terms of durability AND comfort.
The heads-up display stays out of the way
When swimming, I don't want to have the display constantly clouding up my field of vision.
The FINIS Smart Goggles get the nod for best smart swim goggle for me primarily because to see the display—and all of your splits, time elapsed, and so on—you have to look slightly to the side of the left goggle lens.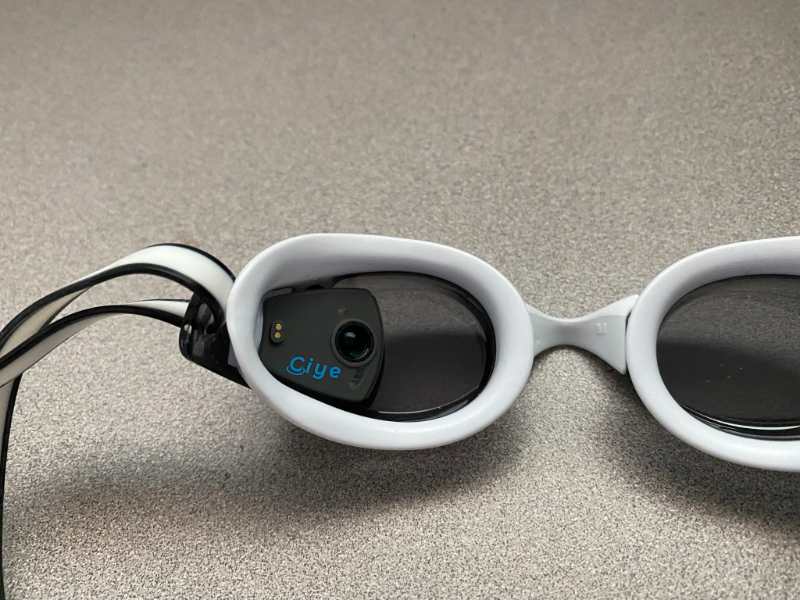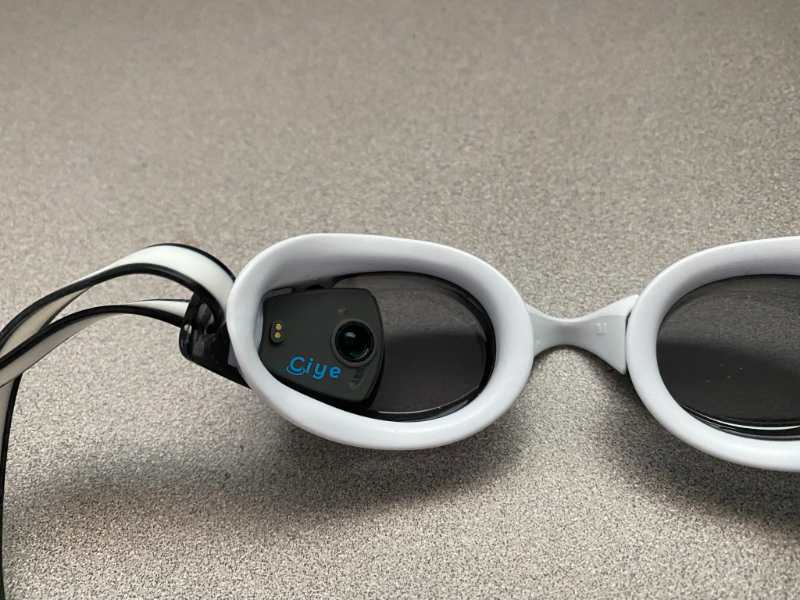 The rest of the time, your lens is almost totally clear, which makes it easier to see the wall, other swimmers, your swim coach, the cute lifeguard on the pool deck, etc.
For swimmers who just want to be able to check on the data every so often, this is an ideal solution.
The app was clearly designed by swimmers
I've used a lot of different waterproof fitness trackers and swim watches over the years.
A majority of them were clearly not designed by swimmers. The FINIS app is the app every competitive and recreational swimmer wishes they could have.
Here are the main things that really stood out with the app:
It dedicated different strokes with almost perfect accuracy. Whether I was swimming freestyle or backstroke, the app figured it out. Additionally, it was REALLY good at figuring out if I was doing kick, which I do a lot of. This is something very few other apps in this space can claim.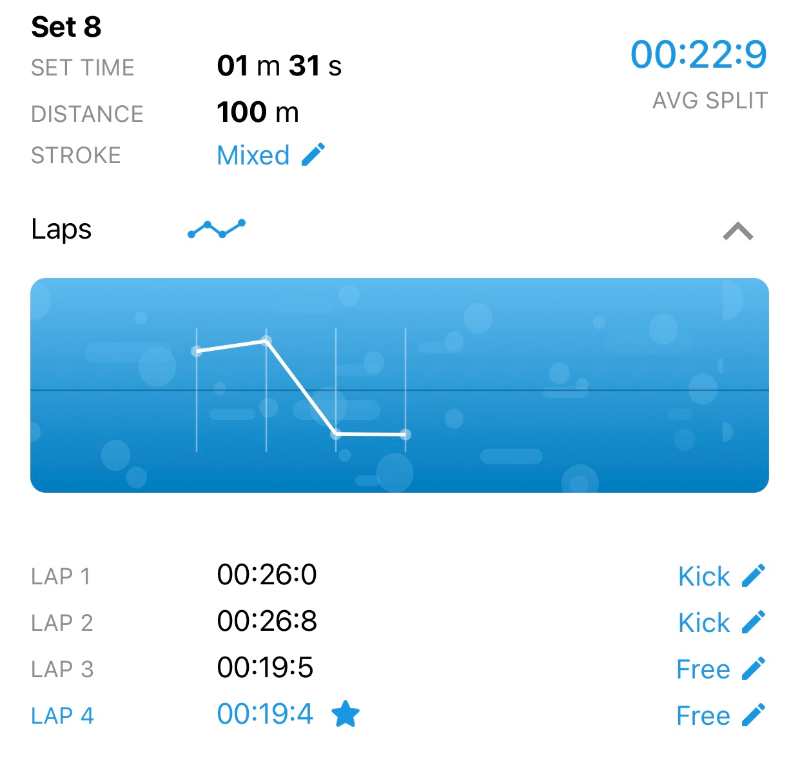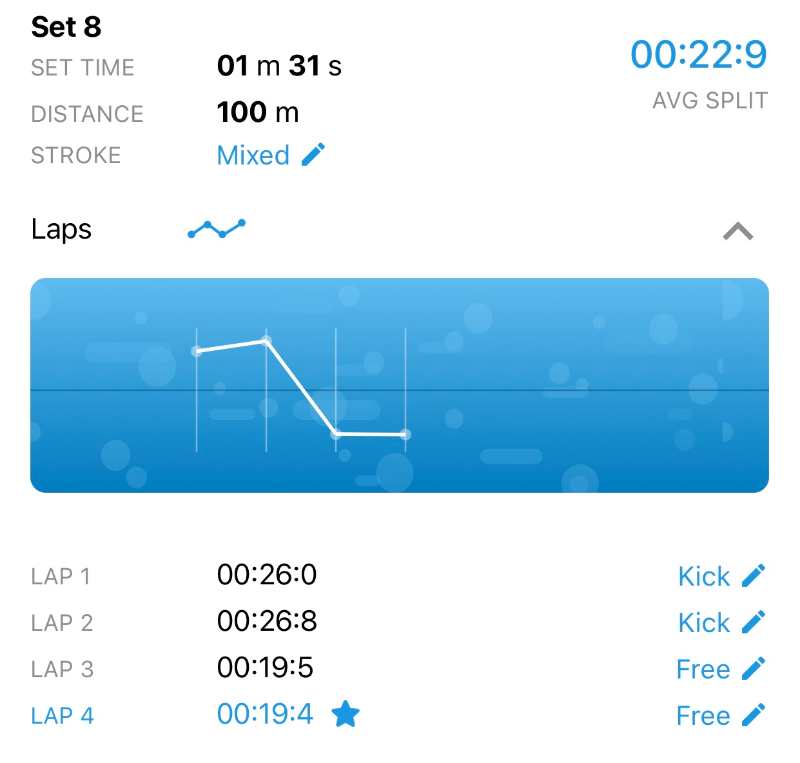 You can change strokes and skills in the app. Once your workout is done, you can go in and change/edit things the app did not track properly. This is a huge benefit for me, as I've found myself very frustrated with swim tracking apps that won't allow you to do this.
Tracks all of the basics… You get all of the basic tracking stuff you'd expect, including distance, total time, average pace, work/rest ration, and calories burned.
…and breaks down each set. Each rep and set are broken down by length, giving you a mountain of data on stroke counts, splits, pace, and much more. You can get lost in the weeds pretty fast with all of this data, but for stat and data nerds like me, this is a lot of fun to play around with.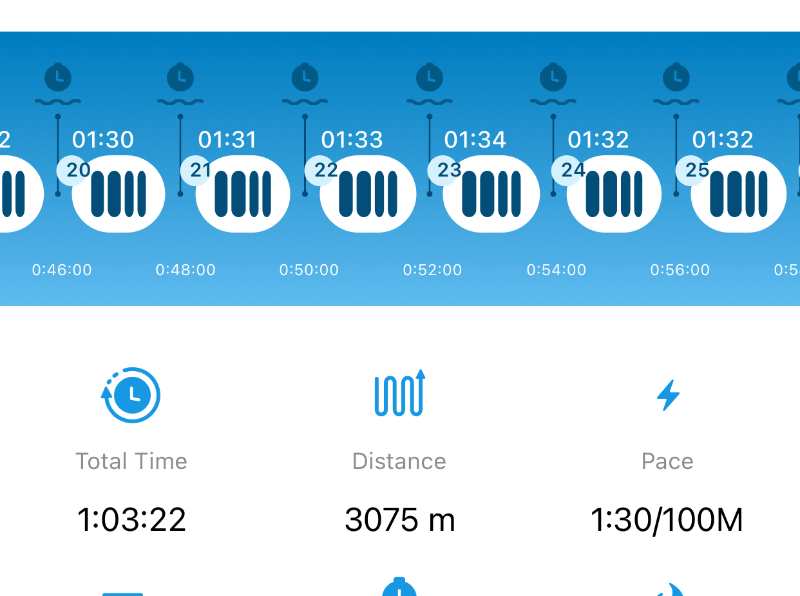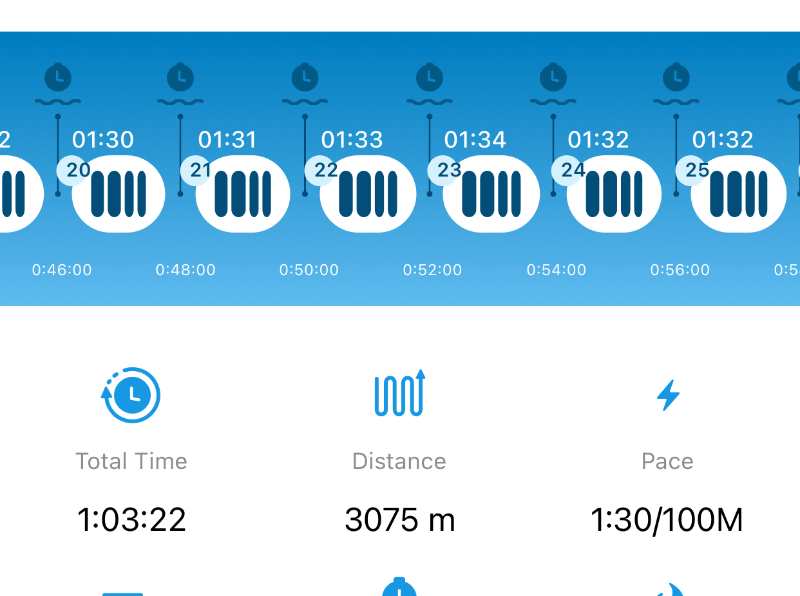 The FINIS Smart Goggles are extremely accurate for tracking lengths
I recently wore the goggles with my Garmin Fenix 6 for a swim workout.
While I love my Garmin watch, it's not great at tracking laps, with my yardage regularly being 10-20% off by the end of my swim workouts.
Which is A LOT if you are doing 4,000 to 5,000m per session.
The FINIS Smart Goggles blew my Garmin away, missing only one turn over the course of my test workout, which was 3,100m.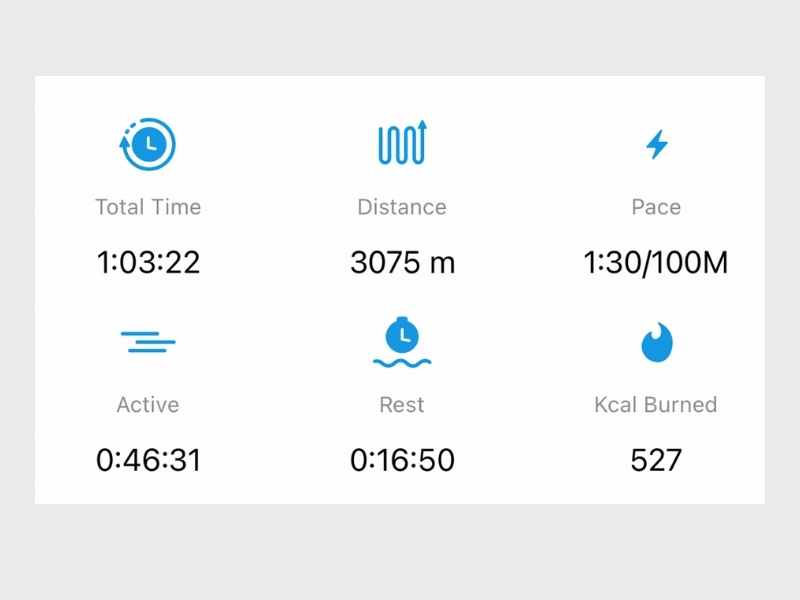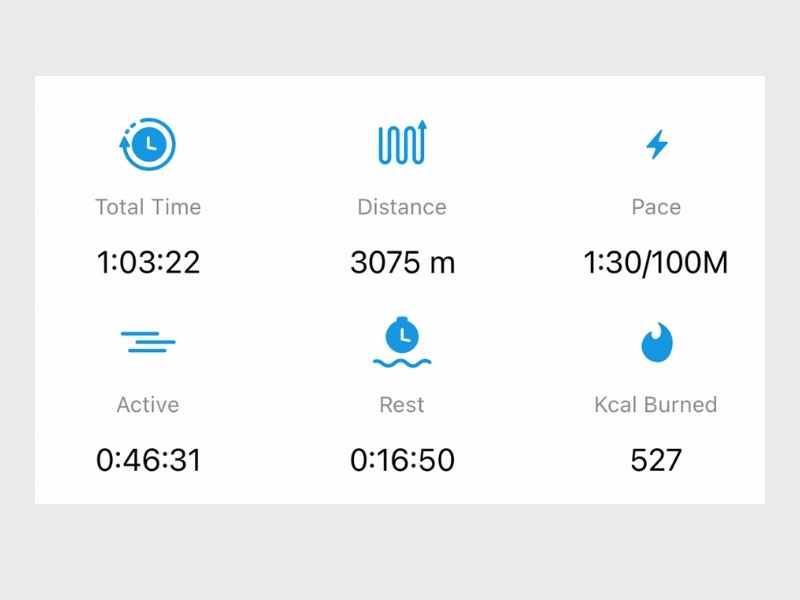 The goggles are replaceable
Every swimmer knows that over time, goggles lose that anti-fog coating, get damaged, and crack and break from exposure to chlorine and UV rays. It's just a reality that swim goggles don't last forever.
Unlike the other big name in smart goggles, when this happens with the FINIS Smart Goggles, you don't need to replace the whole kit (goggles and heads-up display).
FINIS offers the goggles separately (you have to use this specific goggles with the HUD—you can't simply use it with your favorite Speedo or TYR goggles, for example).
When you consider that smart swim goggles are NOT cheap—they start around $199—you can see how quickly the cost savings rack up when you only have to replace the goggles every so often.
FINIS Smart Goggles – the Cons
There really isn't anything to not like about these swim goggles. They are comfortable, don't leak, and perform like a total boss from goggle fit to app performance.
They are expensive
The only downside of these goggles, and this isn't really a complaint about these goggles specifically, is that smart swim goggles are expensive.
They cost $199, regardless of whether you are looking at the first smart goggles to come on the market FORM Swim Goggles, or the FINIS Smart Swim Goggles.
So yeah, they are a bit of an upfront investment.
Especially compared to other popular swimming goggles out there, like the Vanquishers, Swedes, Speed Sockets, or even the Arena Cobras, which retail from $20-50.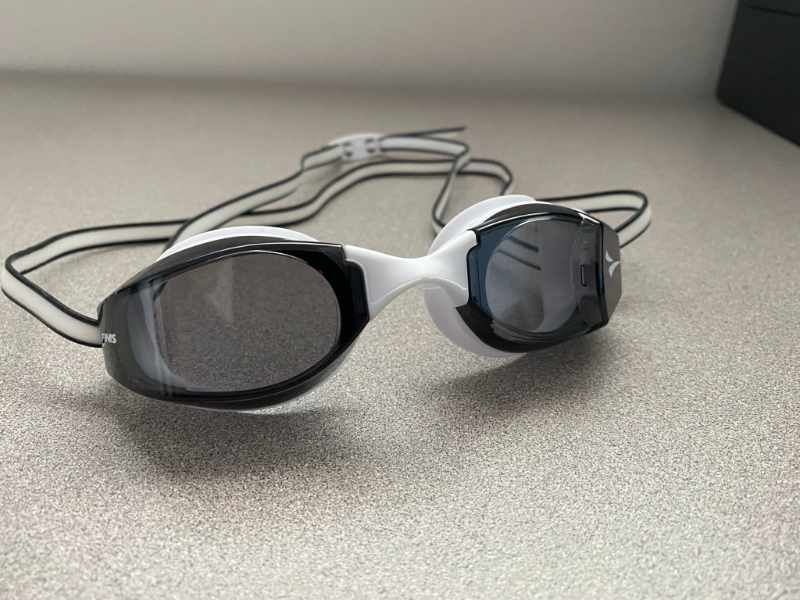 And if data isn't really your thing, and your swims are more about just hitting the water, or you are an old school swimming purist who prefers to stick with the analog pace clocks at your local pool, the FINIS Smart Goggles won't be worth the money.
But for my fellow data nerds, who love logging the details of their swim practices for motivation and confidence, the FINIS Smart Goggles are an excellent investment in your swimming.
The Final Verdict
I love these goggles. FINIS has always been a trailblazer when it comes to making gear for both competitive and recreational swimmers.
(One of their founders is the 1992 Olympic gold medalist in the 100m butterfly, Pablo Morales, after all…)
When it comes to tracking your swim workouts, the FINIS Smart Goggles are the best option for smart swimming goggles.
---
More Swim Goggle Guides
6 Best Prescription Goggles for Swimming. Ready to take on the pool, but want to be able to take your prescription with you? Here are the best prescription goggles for swimming.
5 Best Goggles for Open Water Swimming and Triathlons. Ready to dominate your open water race? Here's a breakdown of the best swim goggles for open water swimmers and triathletes.