Some of us have that great coach early on and never let them go while others find them later in their careers. Whatever the case, they end up leaving a clear footprint on your life.
The lessons you learned from them you carry for the rest of your life.
The way they taught you gets passed down to the way you teach others. And of course, the good and struggley memories you create over the years of crusading towards the apex of your abilities in the water stay forever.
To my coach, I want you to know: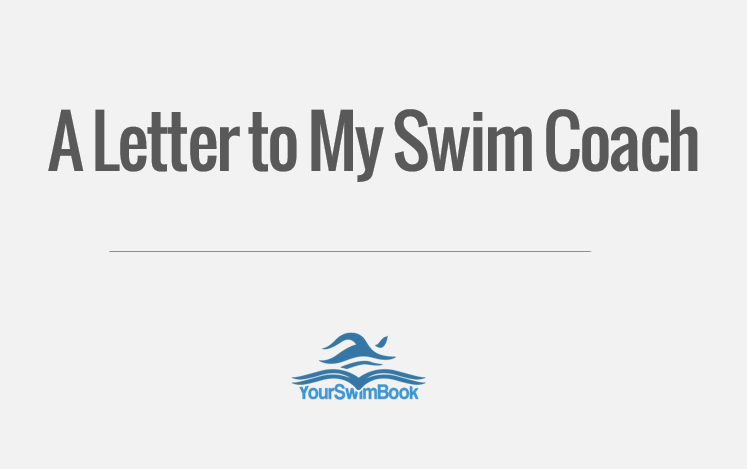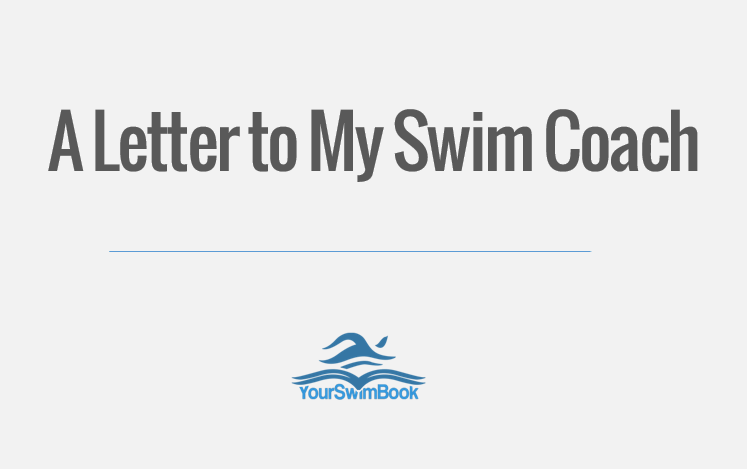 You pushed me further than I thought I could go.
You rightly pointed out to me when I hesitated, when I was stubborn, that it "wasn't that you can't, it's that you won't!" There were those moments where I thought you were punishing us (and I'm sure on occasion you were), but that the goal ultimately was to show us that we were tougher than we ever imagined.
You taught me the value of hard work.
No, I'm not just talking about the best times. (Although those felt pretty darn great, too.) I am talking about the self-esteem and the value of self I developed from working hard. The pride that you can't fake, the satisfaction you can't convince yourself of other than working for it.
You let me fail in a safe environment.
I knew that if I worked hard, and kept my commitments to the team and to myself, and I still failed when it counted most that I could do so with your support. And as a result, I didn't want to let you down. If anything, it made me want to work even harder for you. After all, I wanted to make you proud too.
You made us feel like a family.
Would the swimmers on the team and in the group have been friends if not for swimming? Perhaps. But you took a motley crew of swimmers and directed them toward a common goal, and in the process creating a family, where we all came together in moments of triumph and defeat in order to succeed as a group.
You showed me the impact a person can have.
I can only hope that everyone has the chance to have a coach like you: someone that is patient, believed in me, and also didn't let me off the hook when I could be doing better. In the years since you coached me I think often of the lessons you taught me.
You reminded me there was more to come.
Yeah, that DQ stung. Big time. And after you let me mope and be angry, you told me that there would always be an other opportunity. That what ultimately would matter in the long run was not this one bad swim, but the full extent of a career in the water.
You showed me you cared.
You didn't have to pick me up outside my house at 4:45am to give me a ride to morning practice, but you did. You didn't have to take us all out for dinner after we came up just short of winning you a title at the biggest meet of the year, but you did. You didn't have to send me a note wishing me luck and congratulations when I graduated university, four years removed from your program, but you did.
Thank you, Coach.
---
More Stuff Like This:
The 6 Best Gifts for Swim Coaches. Looking for a way to thank your coach for all of their hard work? Here is our list of awesome gift ideas for swimming coaches.
The Best Stopwatches for Swim Coaches and Swimmers. It's a fixture of swim coaches worldwide: the stopwatch. Here's a rundown of the top stopwatches for swimming coaches.