The Magic5 Swim Goggles are the first of its kind—custom-built goggles made for the specific shape of your face. But are they as good as advertised? In this review, I buy a pair for myself and hit the pool.
Swim goggles have come a long way in recent years.
Gone are the days of quick-to-crack latex straps, foam gasket skirts, and lenses so foggy you can't see your outstretched arm in front of you while swimming.
Nowadays, there is all manner of swim goggles, from racing goggles to smart swim goggles to updated versions of the classic Swedish goggles.
And one type of goggle stands apart from the rest…
The Magic5 swim goggles.
They are swim goggles built specifically for YOUR face using a face scan and then 3D printing gaskets that fit your face like a glove.
The result?
A one-of-a-kind swim goggle that never leaks, looks great, and is exceptionally comfortable for extended wear.
If you are the kind of swimmer who gets headaches from regular swim goggles, has a hard time finding that perfect, leak-free fit, and swims for LONG periods of time, the Magic5 Swim Goggles will be perfect for you.
In this review of the Magic5 Swim Goggles, I will outline my experience buying and using them, including the pros, cons, comparable alternatives, and some tips for how to get the most out of these swim goggles.
Let's dive right in.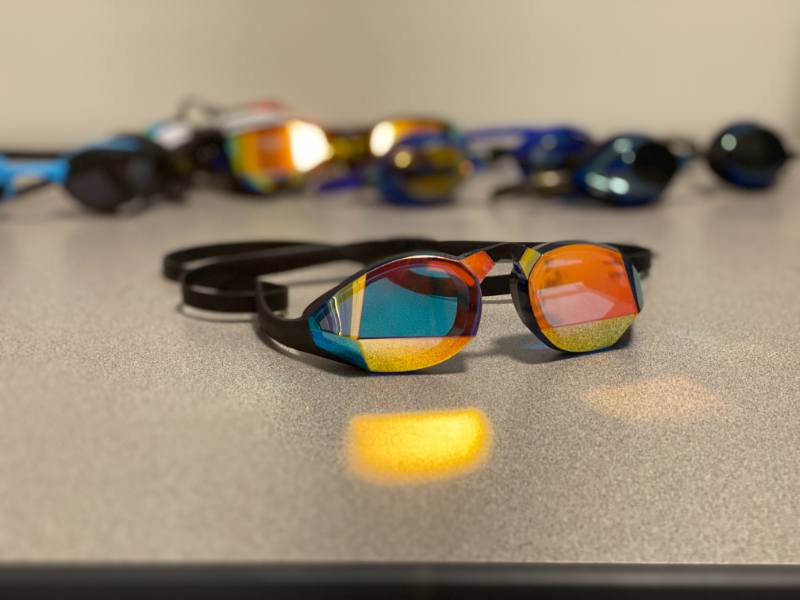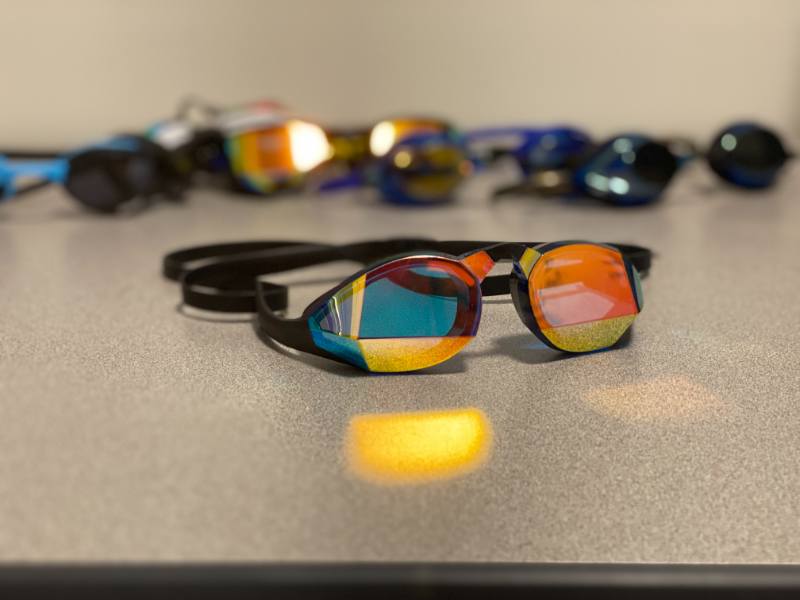 Magic5 Swim Goggles – The Pros
After having trained daily with my set of Magic5's for approximately a month, up to 1:30hr per day, here are the things that I really liked about them:
✅ They are custom fitted to your face!
Okay, let's kick this review off with a look at the main selling point of these swim goggles—the custom fit.
Because the Magic5 swim goggles are constructed for your face, the width of your nose, and the way your eye socket is shaped, the goggles don't have to be mushed into your face to guarantee a leak-free swim.
There are two main benefits of this customized socket design:
First, no headaches from extended wear.
If you are the kind of swimmer who gets headaches often in the water—and I am that kind of swimmer—a properly fitting and un-tight goggle suction is a complete game-changer.
The goggles provide a leak-free experience without choking off your head or wearing goggles so tight that you can measure your heart rate on your forehead.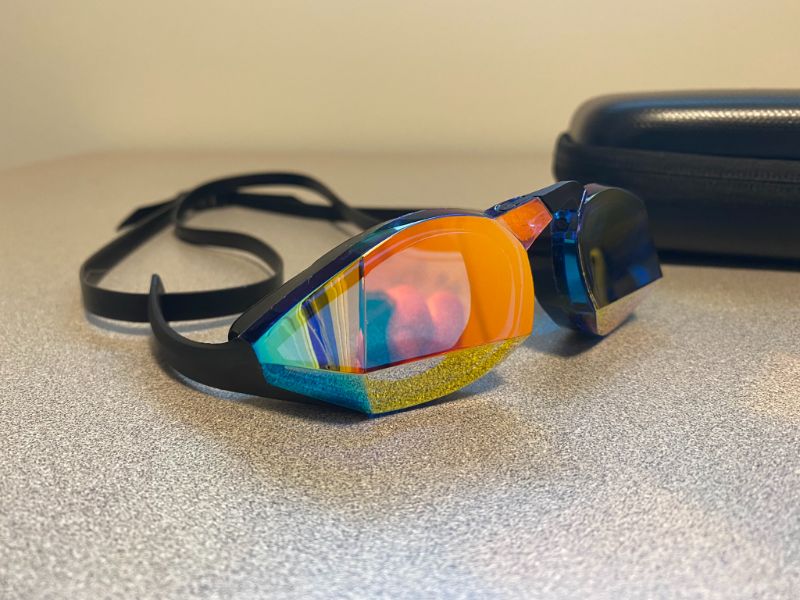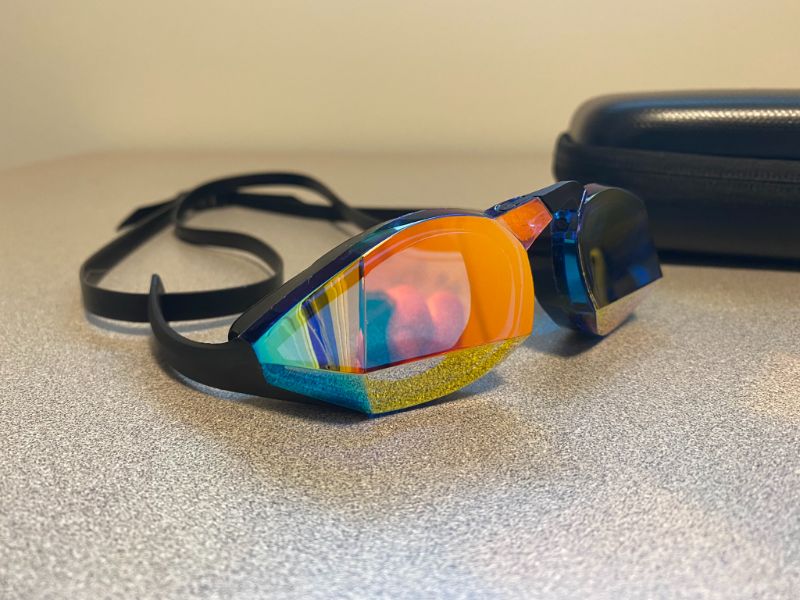 Second, the Magic5's are perfect for the "hard-to-fit" swimmers.
Because the shape of each person's face is different, it can be very hard for some swimmers, the Hard to Fit crowd, to find goggles that fit properly and don't leak porous amounts of water.
For this swimmer, the Magic5 goggles are an absolute dream.
The scanning process measures your eye length, eye size, nose bridge width, and eye socket, producing a one-of-a-kind goggle gasket that fits your unique face.
I know how infuriating it can be trying to find swim equipment that fits, whether it's a tech suit, paddles, or swim goggles, and the Magic5 goggles swoops in to solve this common issue.
✅ Bye bye, racoon eyes
Swim goggles do a lot of things that are profoundly helpful in the water.
They do things like help us time the walls correctly. Finish on a full stroke. See the head up breaststroker that's wondered across the black line towards us.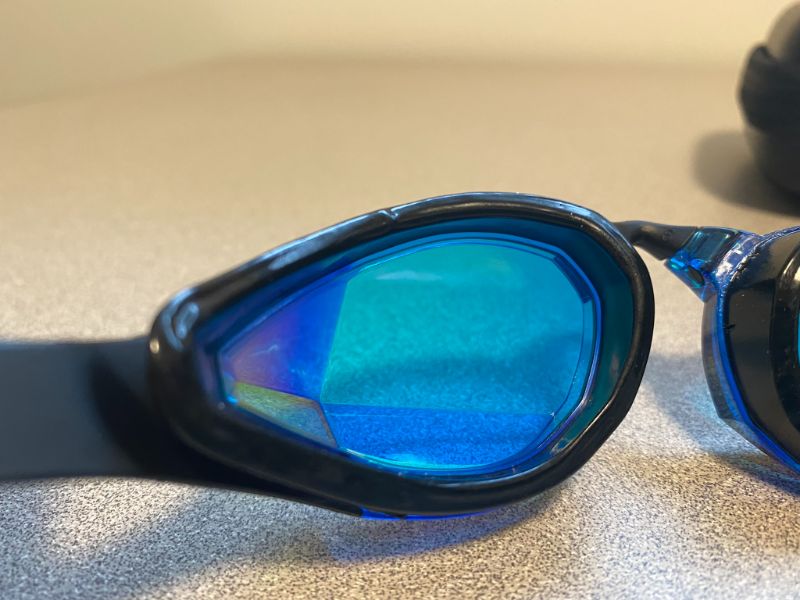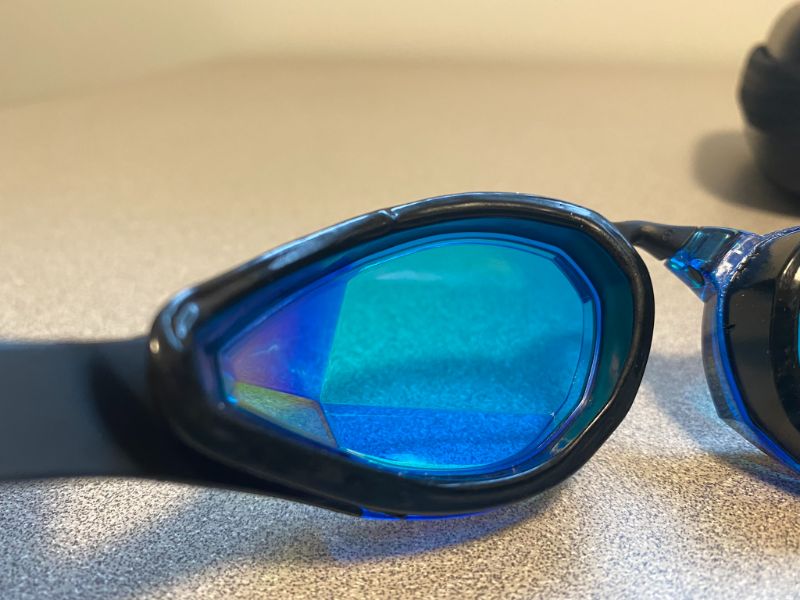 Leaving indentations on our skin after wear, however, not so helpful.
Because the Magic5 goggles have such a light fit, they don't press hard against the skin, leaving those big, oval shaped rings on your face when you are done swimming.
While the goggles won't completely eliminate the raccoon eyes typical of swim goggles, they will greatly reduce them.
✅ Exceptional peripheral vision.
The primary function of swim goggles is to allow you to see under the water. (Duh.)
Not just in front of you, so that you can do your flip-turns like a boss and see oncoming traffic, but also so that you can see to the sides.
The Magic5's have outstanding peripheral vision, making it a piece of cake to see the pace clock at the side of the pool without having to pick your whole head out of the water.
✅ Slim profile.
A lot of the best swim goggles on the market feature a slimmer profile, promoting less drag in the water.
Goggles like the Arena Ultra Cobra Swipes and the Speedo LZR Pure Focus Swim Goggles are all about having gasket profile that eliminates as much drag as possible.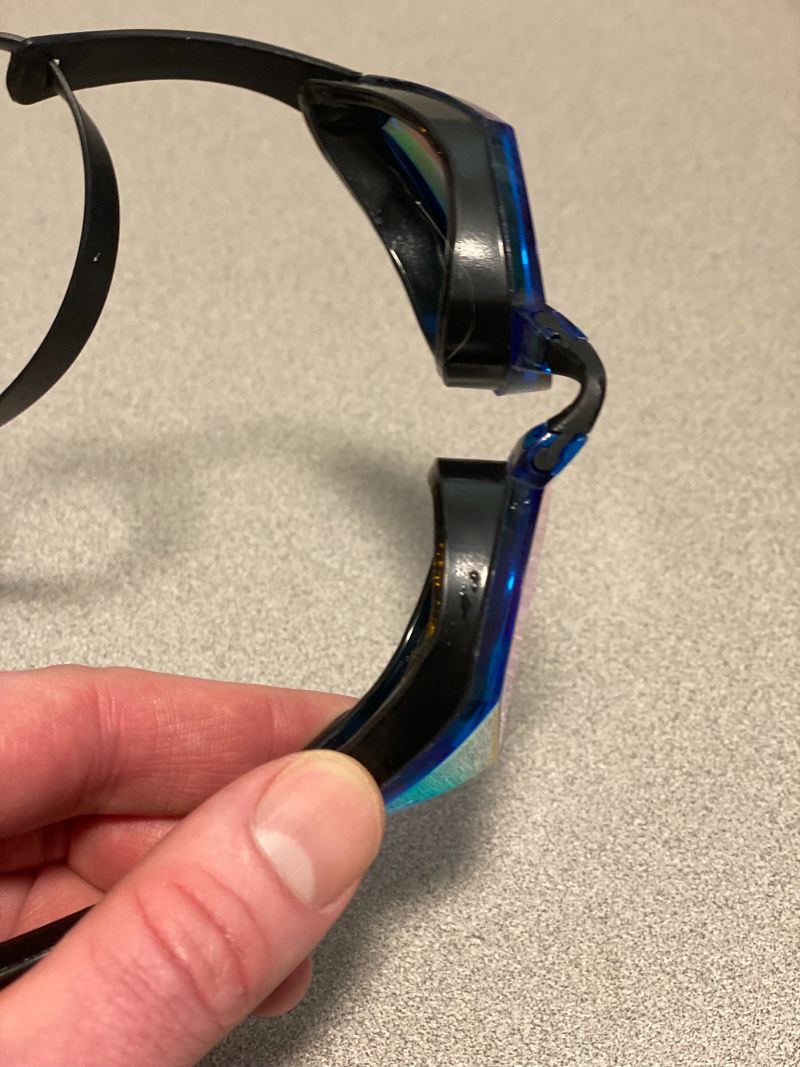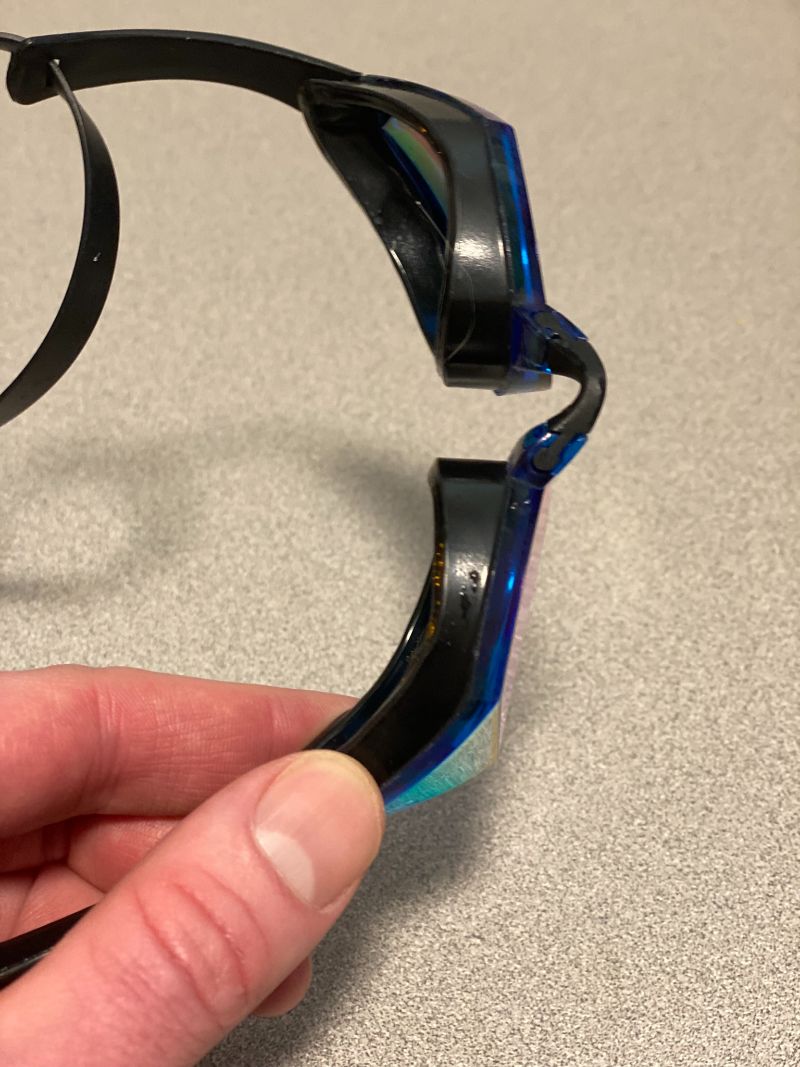 While the drag reduction benefits are, in my opinion, a little overblown, the reduced drag profile does keep the goggles in your eye socket better. When swimming at top speed, the goggles don't act as a speed bump, risking getting jostled and cracking a leak.
The Magic5 goggles were actually a lot slimmer than I guessed when first putting them on, with my measuring tape giving me a 0.5" gasket thickness, tying it for the slimmest swim goggle gasket on the market.
Here's how that compares to other swim goggles that are low profile:
Magic5 Swim Goggles – The Cons
Although the Magic5's are awesome in a multitude of ways, there are a couple of "call outs" with these goggles.
They include:
Probably not ideal for competition.
The biggest nightmare every swimmer face is having their swimsuit fall off when they dive off the blocks the day of their big race.
The second biggest nightmare is goggles coming loose, falling off, or straight-up filling with water.
Because these goggles aren't supposed to be "squished" into the face, I wouldn't trust them for competition.
When diving off of the blocks, I want to be focused on nailing my underwaters and breakout, not worrying about my goggles taking a cha-cha dance off my eyes or filling with water.
Pricey.
At nearly $100, the Magic5 swim goggles aren't for the casual swimmer or for the swimmer who doesn't get headaches or who has a "regular" sized face.
Especially if you are just using them for training.
While they are not as expensive as smart goggles like the FINIS Smart Goggle or FORM Swim Goggles, they are an investment.
There are some ways to lower the price threshold by ordering bundles, which can result in savings of 15-30%.
Magic5 Swim Goggles — FAQs
What other swim goggles are like the Magic5?
Usually when it comes to swim goggle reviews, I offer alternative goggles with each set.
But there aren't any other swim goggles like the Magic5 out there.
They basically created their own category of swim goggles.
Fair enough!
How do the Magic5 swim goggles work?
The swim goggles are built based on a face scan that you do via an app on your smartphone.
After purchasing the specific goggles you want from their website (there are 11 different tint and color options), download the Magic5 app, link it to your order with your email address, and scan your face.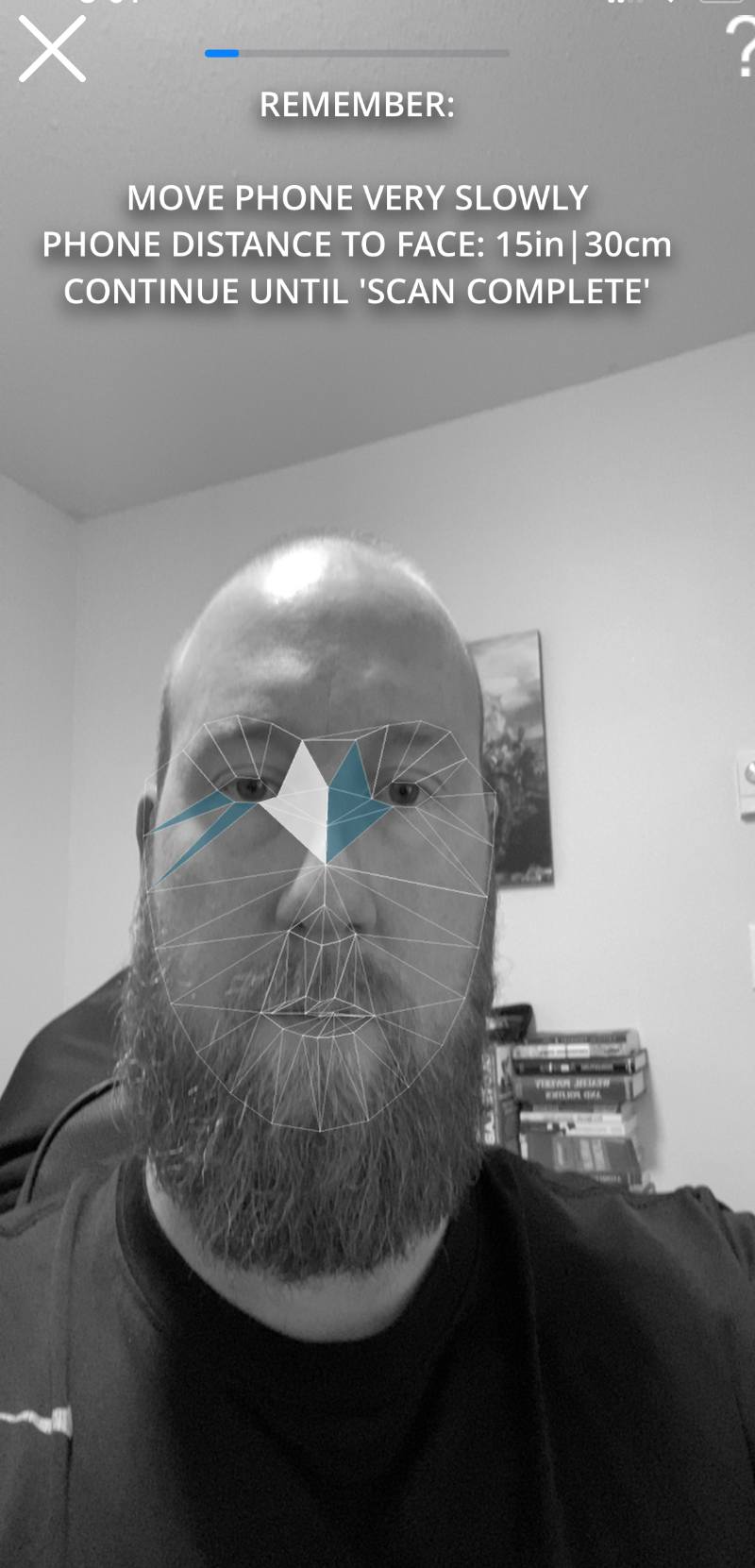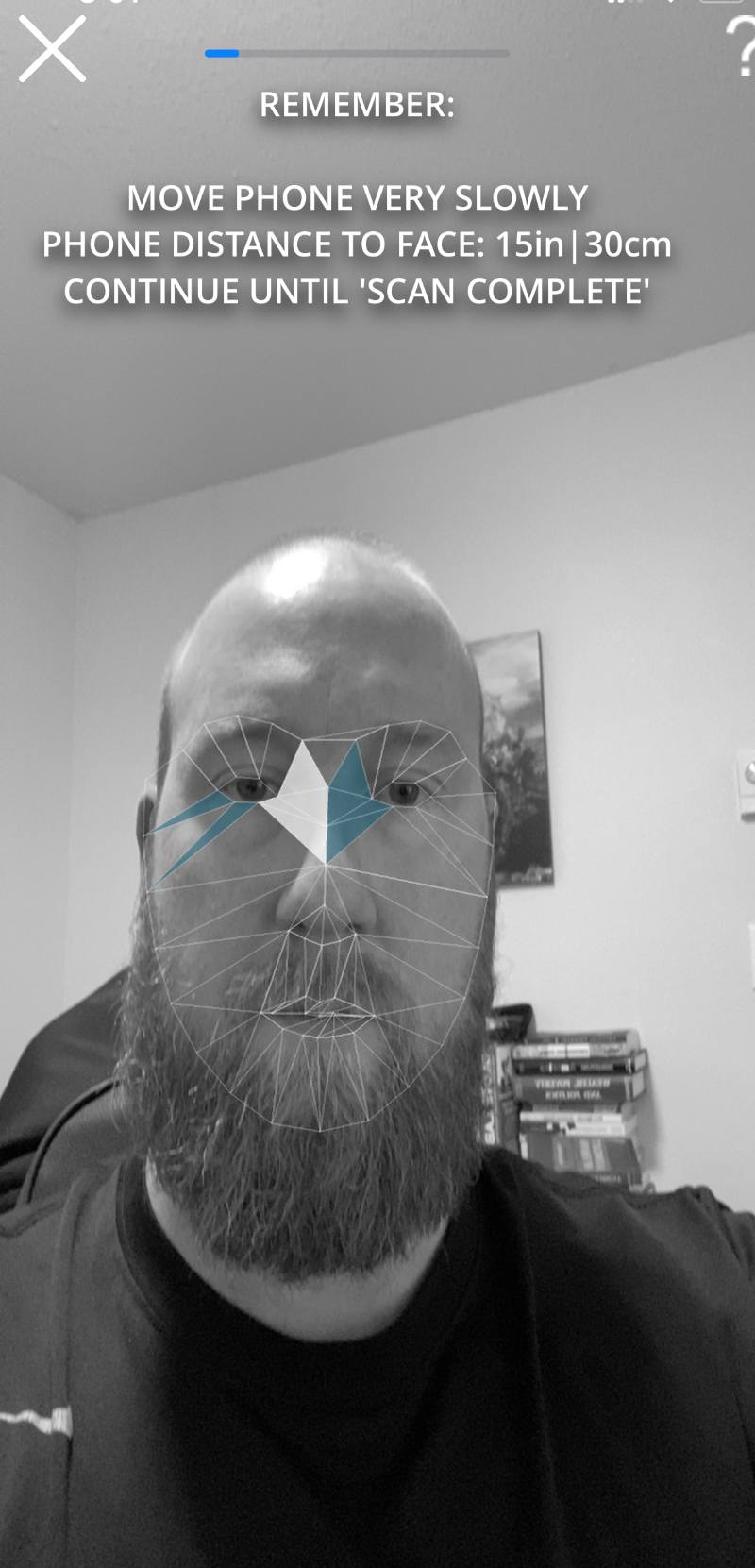 From there, the goggles go into production.
Tip: The face scanning app works differently depending on the model of smartphone you use. I didn't know this when trying to do the face scan and wasted probably like 20 minutes waving my phone around my face. The Magic5 website has detailed information for how to do the face scan properly that I recommend you read before starting.
How long does it take to get the Magic5 swim goggles?
How long it takes for you get your hands on your brand-spanking-new custom swim goggles comes down to the shipping option of your choosing and where you live.
According to the Magic5 website, international can take up to 14 business days (4-7 if you choose Express shipping), and USA orders take 6 business days or less.
In my case, I got them in less than a week.
Where do you buy the Magic5 swim goggles?
At the time of writing this review (December 2022), the only place that the Magic5 goggles are available is on the official Magic5 website, which you can access here.
The Final Verdict
I had my doubts about these swim goggles.
This is of no fault of Magic5 and their founders; I'd been burned by a handful of startup swim tech companies that promised big thangs but fell well short over the past couple of years.
So basically, my assumption was that these swim goggles and the premise of a custom fit was simply too good to be true.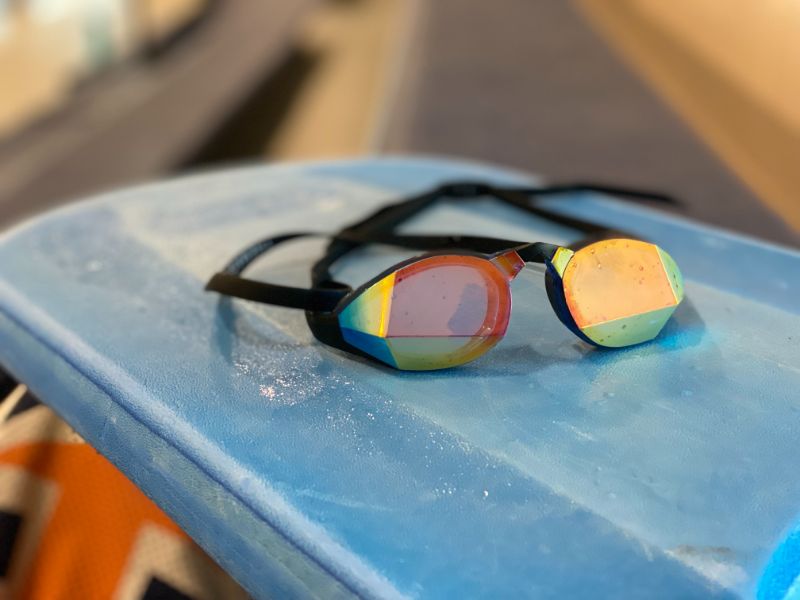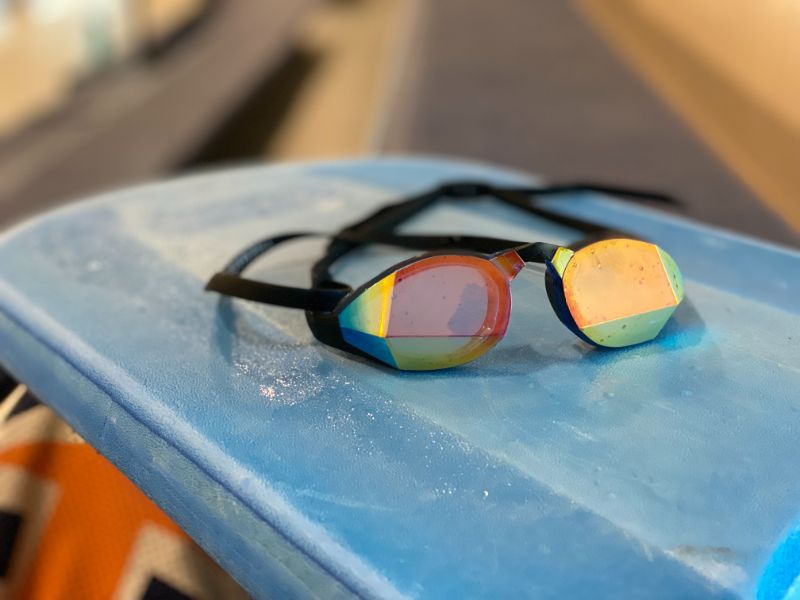 I'm pleased to say that those doubts were misplaced. (At the end of the day, I'm rooting for their success—our community needs more of these trail-blazing kinds of companies.)
TheMagic5 swim goggles are extremely comfortable. They fit like a chlorinated glove on my face. They have a slim profile. And they look great.
And perhaps more importantly, they serve what I believe to be a very underserved market: the large swath of swimmers in the pool who get headaches from regular swim goggles or who have grown exasperated from finding goggles that fit their face.
While I wouldn't recommend these swim goggles for swim meets, they make a phenomenal training swim goggle.
Five stars, two thumbs up, and ten-out-of-ten high-fives from me for the Magic5 swim goggles.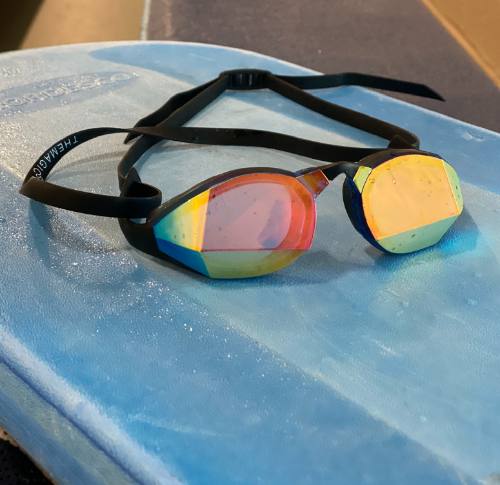 TheMagic5 Swim Goggles
+ Custom fit for your face
+ Comfortable for extended wear and reducing headaches
+ Extremely slim lens profile
+ Available in 11 colors/tints and discounts on bundles
Shop Now @ Magic5
---
More Swim Goggles Guides
8 Best Swimming Goggles for Kids. Looking for the best pair of swim goggles for kids? From backyard splashing to competition, we break down the top goggles for kids to splash around in the pool.
9 Best Swimming Goggles for the Pool. Confused about what kind of swim goggles to get? Here's a breakdown of the best swimming goggles for every kind of swimming.