While you may not swim like the greatest swimmer of all time, you can outfit your gear in the same way that he did.
Michael Phelps is the greatest swimmer and Olympian of all-time. It's not even a discussion. Over the span of his five Olympic appearances, he won 23 gold medals, more top-of-the-podium finishes than many developed countries.
As a result of his unparalleled domination in the water, there has always been a massive interest in the way Phelps trained and competed.
From the way that he used visualization to prepare for pressure, to how he trained for his best event, the 200m butterfly, to what Phelps ate on a daily basis.
Part of Phelps's preparation, overseen by his long-time coach Bob Bowman, was the equipment that he used.
Here is a breakdown of Michael Phelps' favorite swim equipment over the years.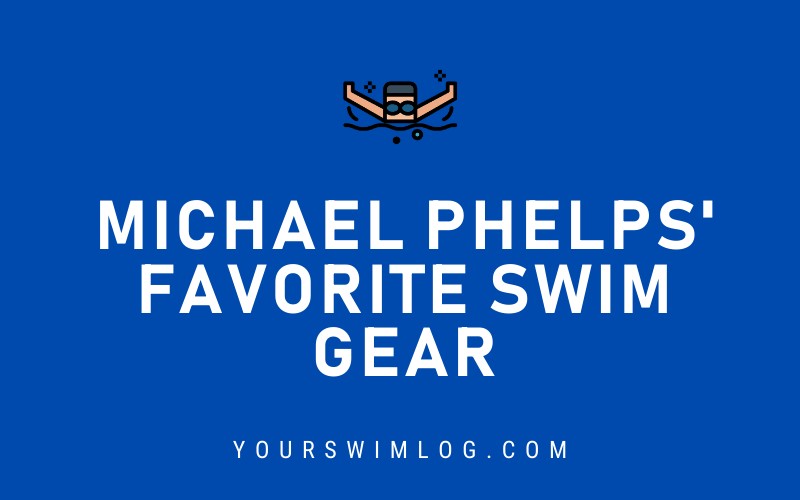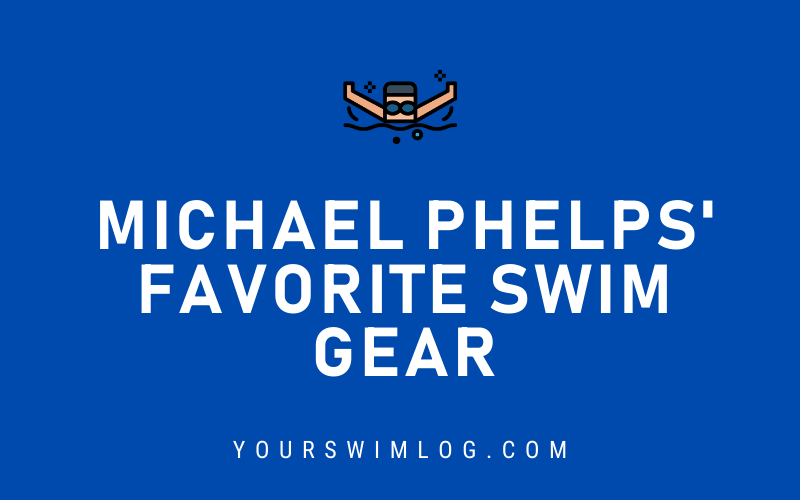 Michael Phelps' Swim Goggles
For a long time, Michael Phelps was sponsored by Speedo. They offered a $1 million bonus if he broke Mark Spitz's vaunted record of 7-gold medals in a single Olympics. For nearly a decade he rocked out Speedo gear, and this included Phelps' choice of swim goggles.
During his Speedo years, he wore the Speedo Speed Sockets (a goggle that sprint phenom Caeleb Dressel races in) during international competition. The Speedo Socket is now available in a new edition.
---
Where to Buy the Speedo Socket 2.0 Swim Goggles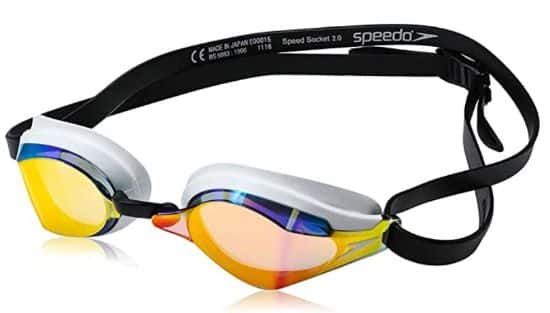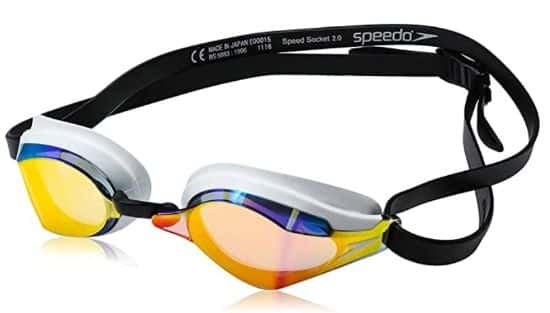 ---
In 2013, the partnership between Phelps and Speedo expired, and Phelps moved on to create his own line of swimming equipment with Aqua Sphere.
The brand, MP Swim, came out with a set of elite racing goggles that Phelps wore during his final Olympic Games in 2016. The MP Michael Phelps Swim XCEED swim goggles feature a wide-angle lens, silicone straps, and are available in a variety of colors and lenses.
---
Where to Buy the MP Michael Phelps XCEED Swim Goggles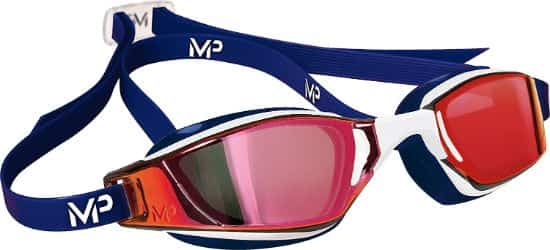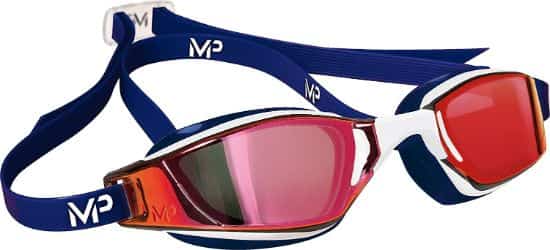 ---
Racing suits
Phelps wore Speedo Fastskin racing suits for most of his career. At the Beijing Olympics, when he won a historic 8-gold medals, he wore the Fastskin that was semi-full body, with leggings and a tank.
After FINA cracked down on racing suits in 2009, he relied on Fastskin jammers until 2014, when his swim apparel company, MP Swim, released their first elite racing jammer, the XPRESSO.
Phelps would wear the MP Michael Phelps Xpresso jammer in the final couple years of his career, including at the Olympics in 2016.
---
Where to Buy the MP Michael Phelps Xpresso Jammer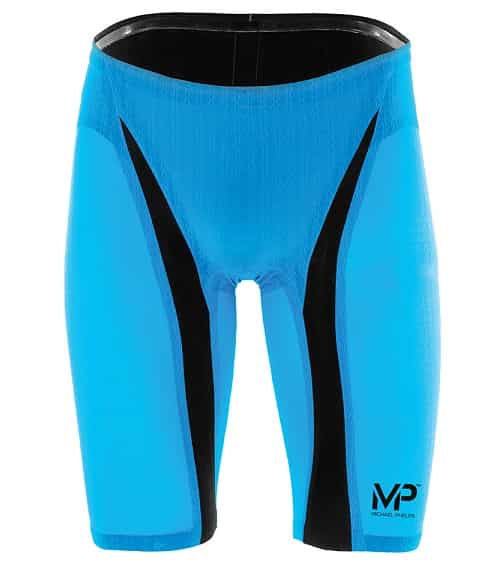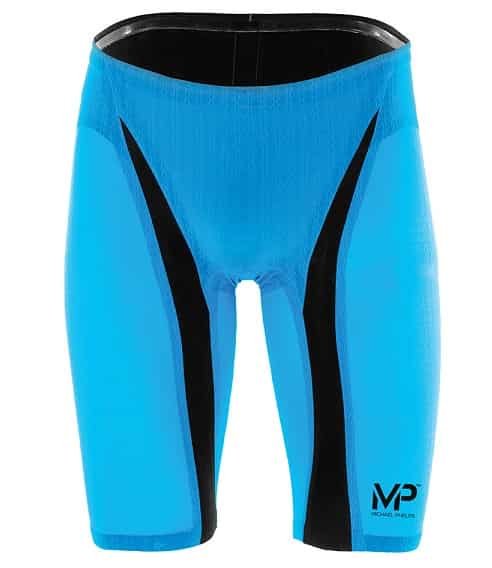 ---
Michael Phelps's Favorite Swim Snorkel
The swimmer's snorkel has become an essential piece of swim kit in every swimmer's mesh bag. The benefits of training with a snorkel transcend ability; whether you are a beginner or an Olympian, there are plenty of reasons to use one, from improving body position to straightening out your neck-spine line.
Phelps and his long-time coach were responsible for the design and testing of the MP Michael Phelps Focus Swim Snorkel. The goal with the Focus Snorkel was building a snorkel that remained stable on the head of the swimmer.
"Being able to keep the head stationary while the swimmer is moving through the water is the key element of using a snorkel," says Phelps' coach, Bob Bowman. "The other [snorkels] we had used were very unstable in terms of moving around while he was swimming, particularly at speed."
---
Where to Buy the MP Michael Phelps Focus Swim Snorkel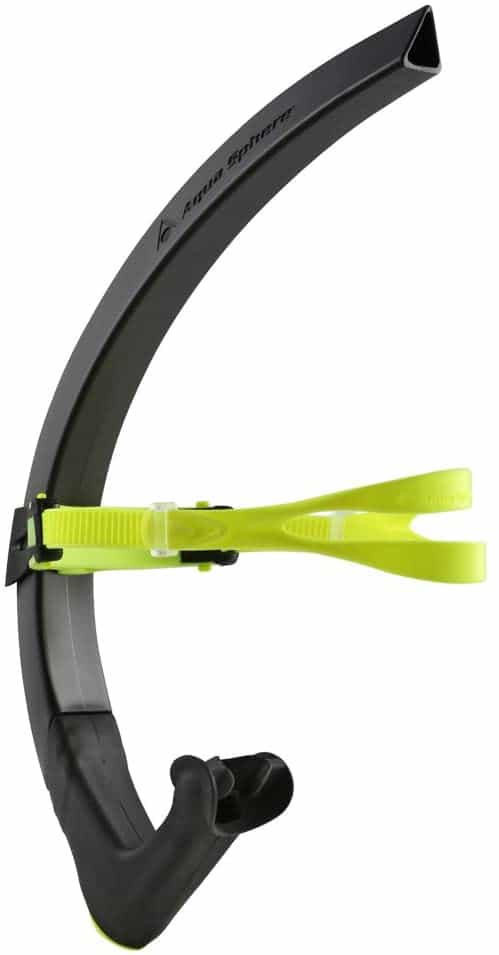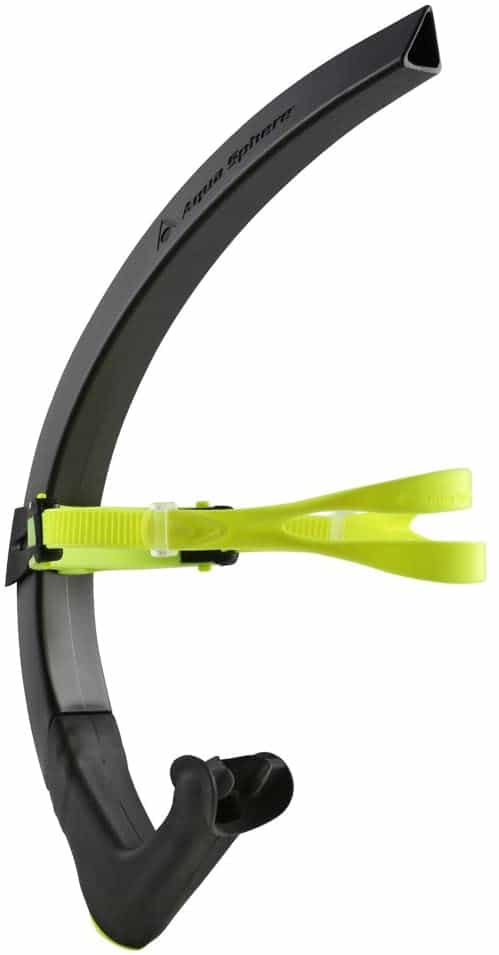 ---
Michael Phelps' Favorite Swim Fins
Phelps' training regimen was nothing to scoff at. For a span of five years, he didn't miss a day of training. During his swim workouts he often trained with swim fins.
When he partnered up with Aqua Sphere to begin making products under the MP Swim line, he was determined to produce a set of swim training fins that actually mimicked the shape of the foot, making for a more natural kicking motion.
The result was the MP Michael Phelps Alpha Pro Swim Fins, which are significantly lighter than traditional fins and have an open heeled to encourage a fuller and more natural kick.
---
Where to Buy the MP Swim Michael Phelps Alpha Pro Fins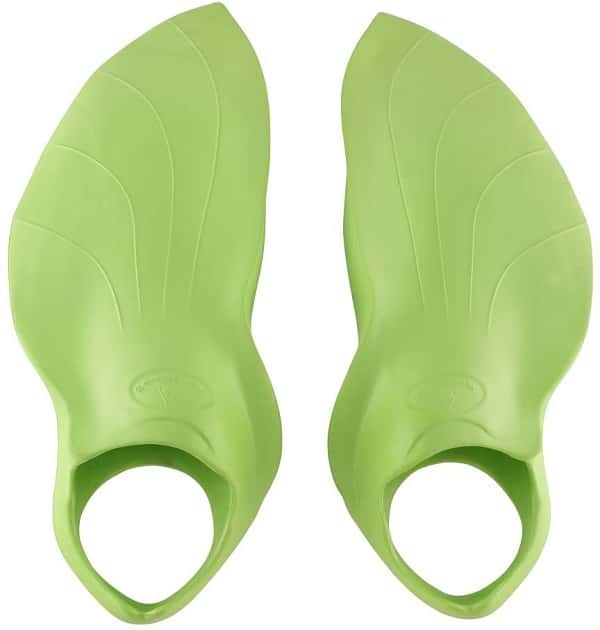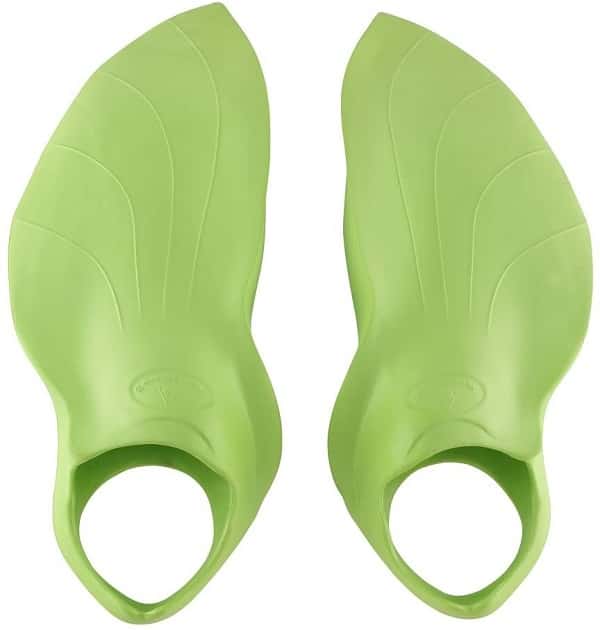 ---
Michael Phelps' Favorite Swim Paddles
Upper body strength and endurance are critical in swimming. Unlike other sports that are leg-dominated, the upper body is the main driver of propulsion in the water.
Using hand paddles is a popular way for swimmers to develop strength and power in the lats, shoulders, and chest. Phelps and Bowman, recognizing that the old rectangular-shaped hand paddles were out-dated, worked to build paddles that simply exaggerated the hand's natural size and hand-print in the water.
The structure of the MP Swim Michael Phelps Hand Paddles mimics the way a swimmer's hand moves through the water, including slits between the fingers, an outline of the thumb, and removable and adjustable wrist and finger loops.
---
Where to Buy the MP Swim Hand Paddles